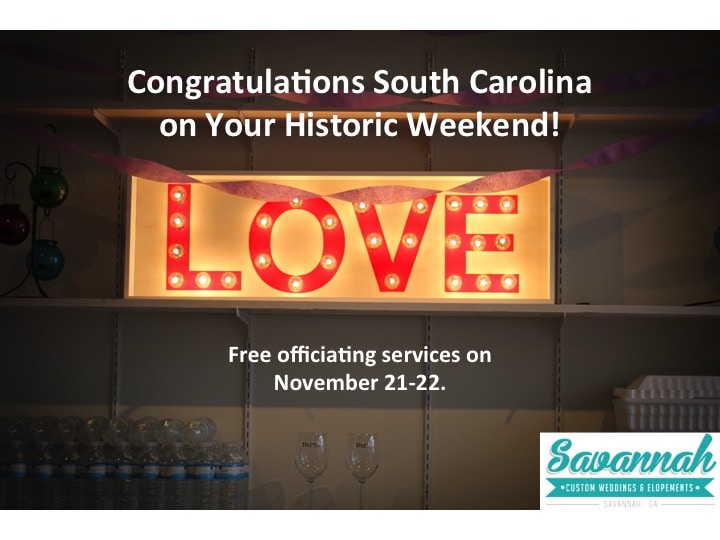 Congratulations to everyone impacted by marriage equality in South Carolina! I just saw this posted on the Southerners for the Freedom to Marry Facebook page.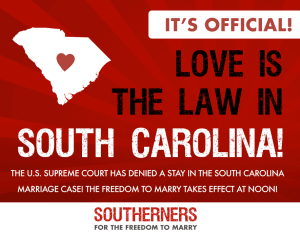 (Thanks for all your hard work these last few months, Freedom to Marry!)
To mark the historic occasion, I am making myself available to marry people with valid marriage licenses in Beaufort County, South Carolina this Friday and Saturday (Nov. 21-22) free of charge. My only request is a picture and while I normally do not accept tips. I will accept gratuities for this weekend though not required. 
If you are looking for other wedding planning such as flowers, cake, etc., please check out a special weekend package from one of my partners, Yes. Love. Weddings.
Please note that there is a 24-hour waiting period required by the state of South Carolina. Here is the link to the Beaufort County marriage license requirements.
If I can help you get married on November 21st or 22nd, please contact me!