Hello y'all! I can't believe we are already halfway through June 2016! I have already married 165 couples this year through a busy spring season and I am looking forward to meeting with all the couples already booked through May 2017.
While June is a busy wedding month in most corners of the country, it is slower in Savannah because of the heat (we are at 100+ degrees already!). For that reason I use every June to review through the past year and look at how things have gone with my business the previous season, especially around packages and pricing. This year is no exception and on June 20, 2016, I will be rolling out pricing changes. I will be keeping all of my packages the same, but adjusting prices and changing some amenities and discounts. Most packages will stay the same, but some will increase about $20 and all off-season pricing will be eliminated.
If you are currently interested in booking a wedding between now and June 2017, I will honor my current prices until the 20th so please contact me now to book your wedding.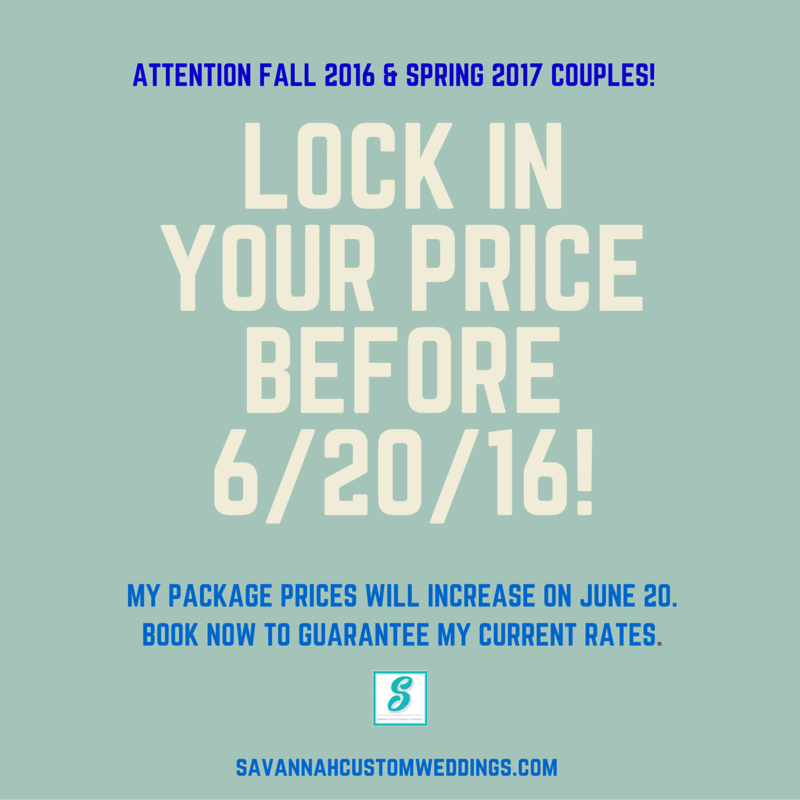 I look forward to working with you on your wedding ceremony!