To celebrate our launch, we will be giving 15 new newsletter subscribers a FREE Fancy Hand task request in July 2014!
Fancy Hands is a  U.S.-based web-based personal assistant service. Fancy Hand's assistants will do "almost anything that doesn't involve them getting up from their chairs." That includes research, making phone calls, returning emails, arranging appointments and finding local services.
You can use a Fancy Hands task request to help with your wedding planning. They were extremely helpful with our own planning, including making appointments for hair and makeup, and calling all the local liquor stores and providing us a list of prices for sparkling wine. They've written a blog post with even more wedding planning tasks that they can do on your behalf.
---
---
 To enter, subscribe to our newsletter list by July 31, 2014. You'll also receive a free copy of my guide, 5 Coaching Exercises for Writing Your Own Wedding Vows. In your confirmation email, you'll receive a link to enter the contest. Winners will be drawn randomly on August 1st.
You do not need to be planning a wedding nor live in Savannah to enter our contest and win a free Fancy Hands request. If you'd like to purchase a monthly Fancy Hands subscription, you can do so here.*
Good luck!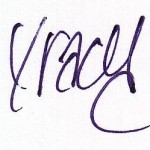 *If you use this specific link and purchase a subscription, I will receive a discount on Fancy Hands services.