I have pictures of many of the ceremonies I have performed for hundreds of amazing couples over the last three years. Scrolling through these pictures of people in love will you to your happy place! Ceremony photos are organized by popular location. Click through the picture to see the gallery.
Forsyth Park is the most popular location to be married by far. The fountain is iconic and the park features the Fragrance Garden as well as the sweeping Spanish moss throughout the park.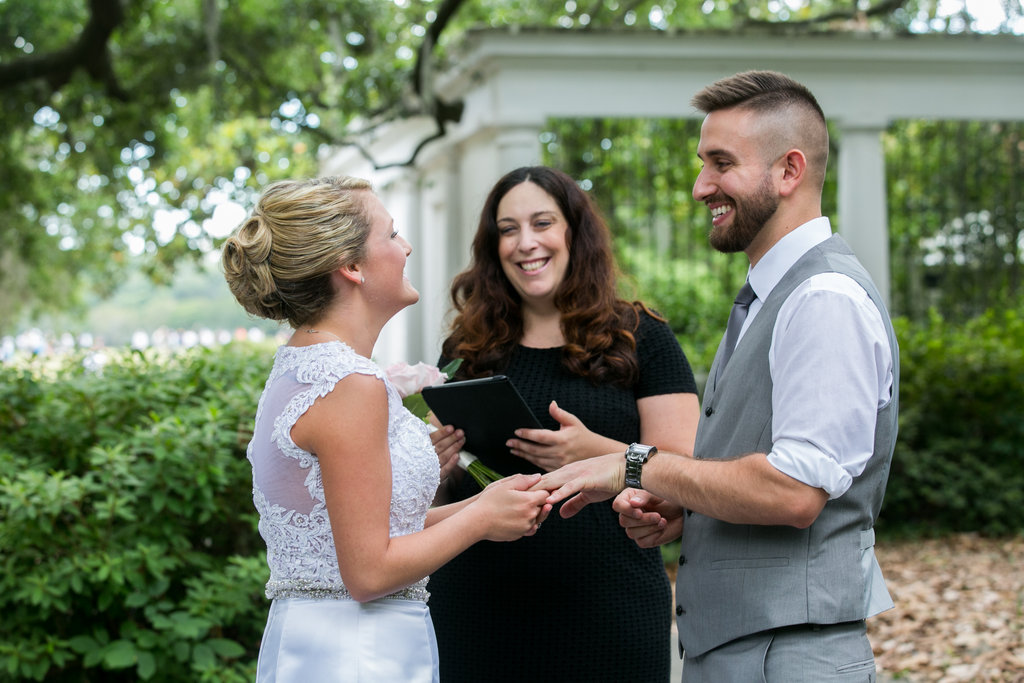 ---
Lafayette, Orleans, and Columbia Square all have gorgeous fountains or your ceremony, each with a distinct look and feel.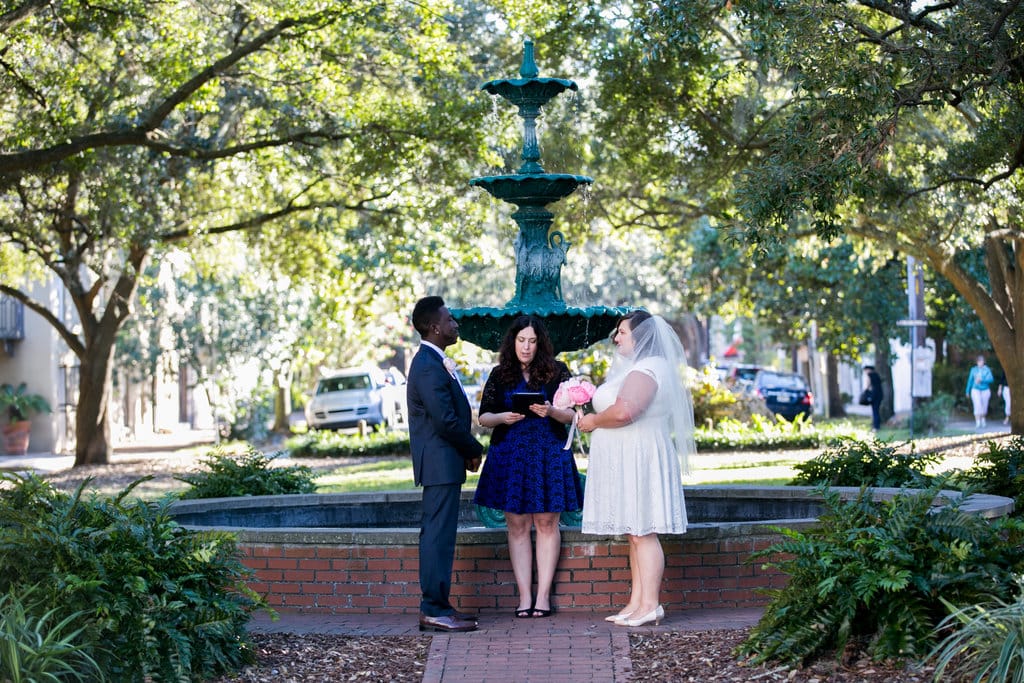 ---
Pulaski & Chatham Squares are full of lush trees and green space and perfect for ceremonies with guests.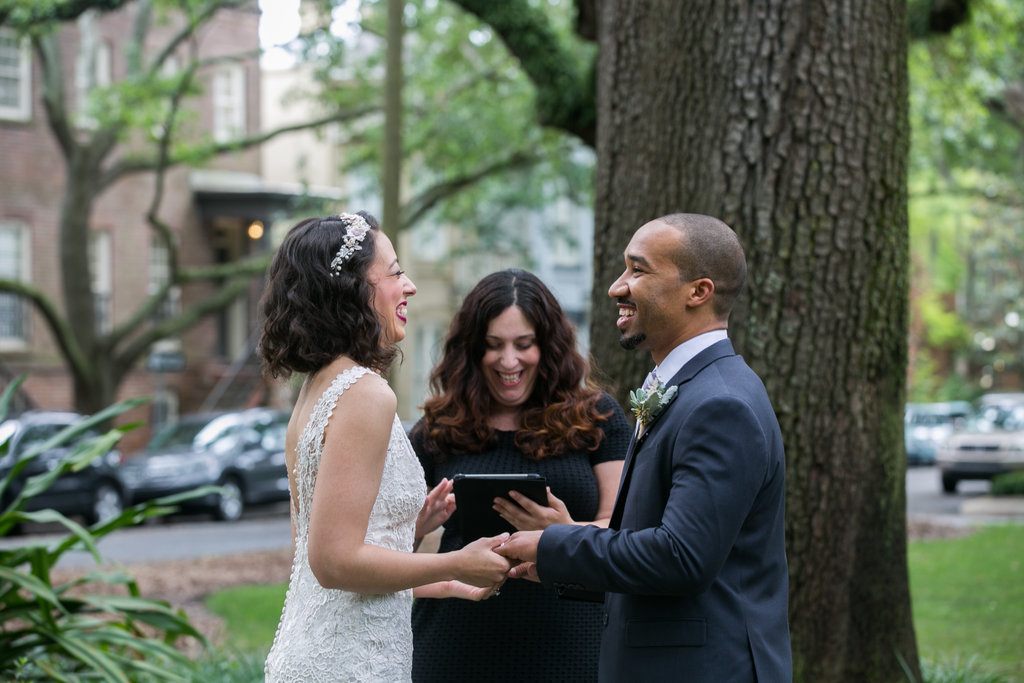 ---
Whitefield & Troup Squares
Whitefield Square and Torup Squares are located within sight of each other on Habersham Street. Whitefield Square features a classic gazebo and Troup Square has an armillary sphere in the middle of a recessed circle.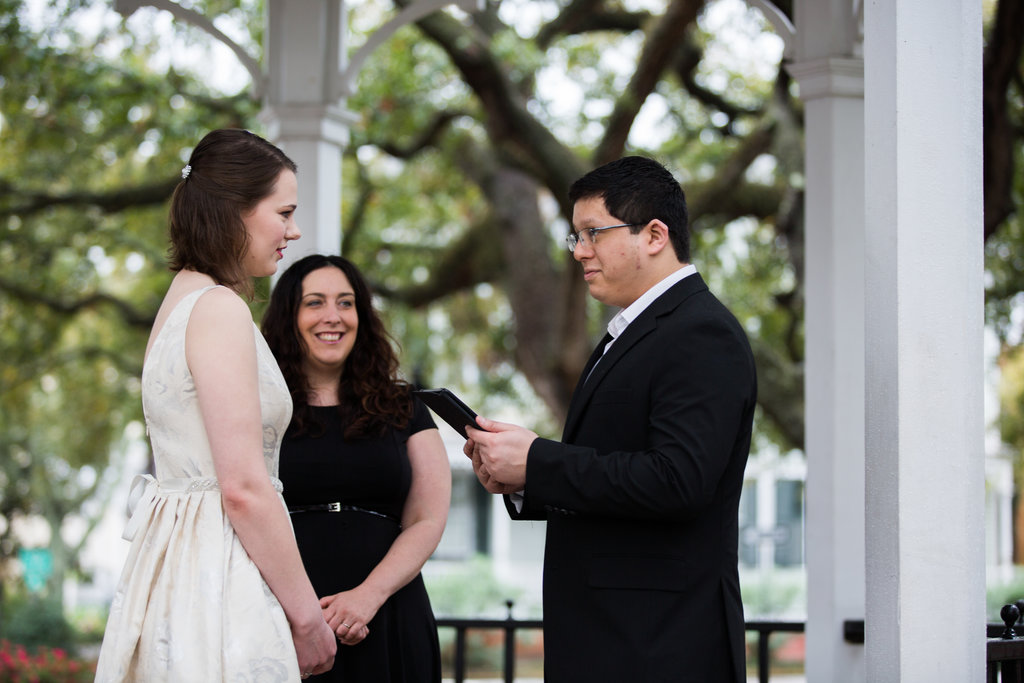 Other Squares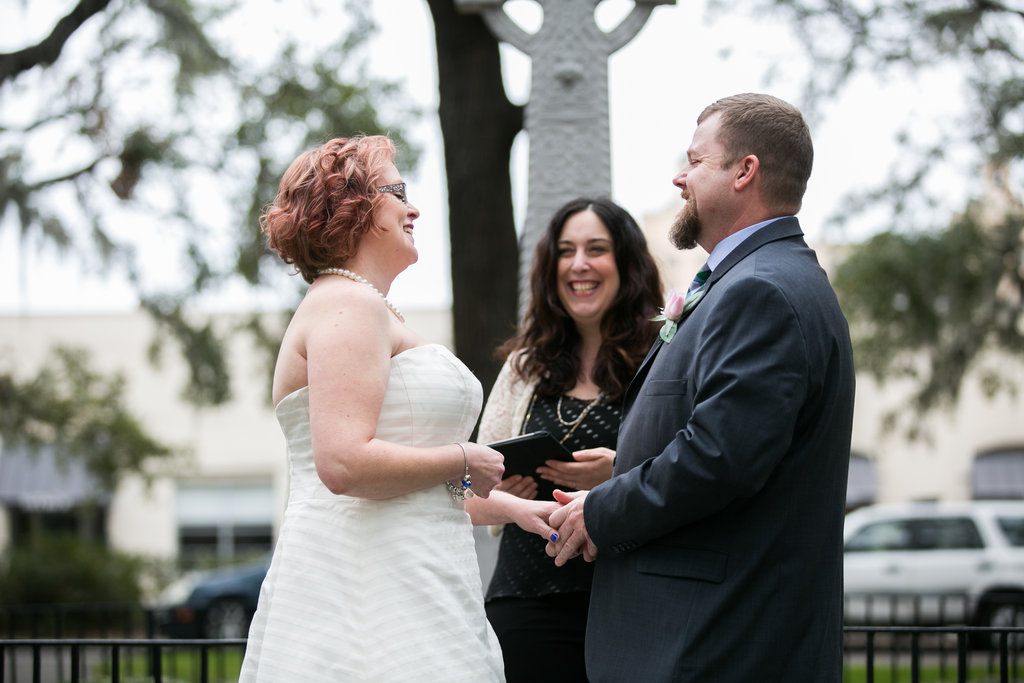 Tybee Island
Not everyone knows that Savannah is less than 30 minutes from the Atlantic Ocean. Our weather makes sunset elopements possible almost year round.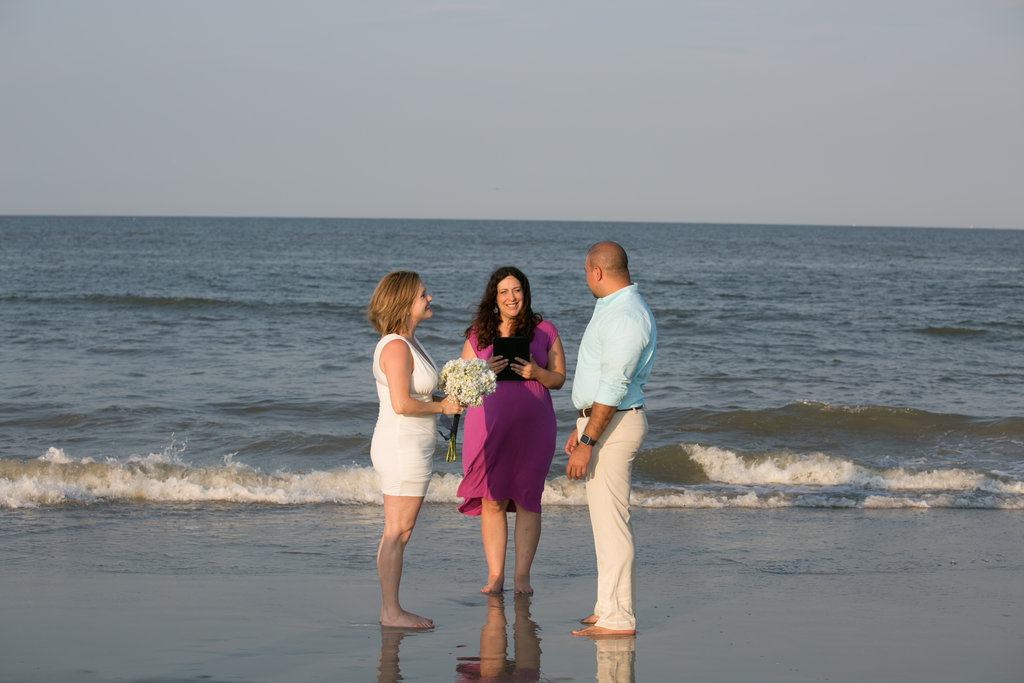 Gardens & Other Parks
There are other outside options for your ceremony beyond the downtown area, including Greenwich Park at Bonaventure Cemetery and our botanical gardens.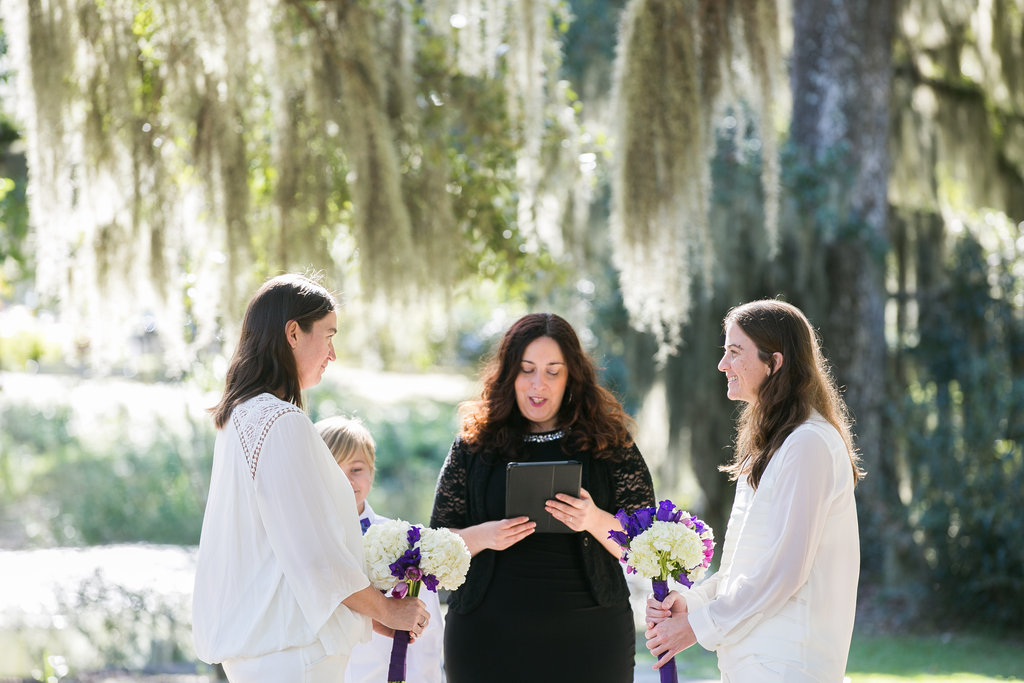 Hotels, Historic Homes & Related Venues
And of course, Savannah has tons of hotels, historic homes and related venues for your indoor or courtyard wedding ceremony.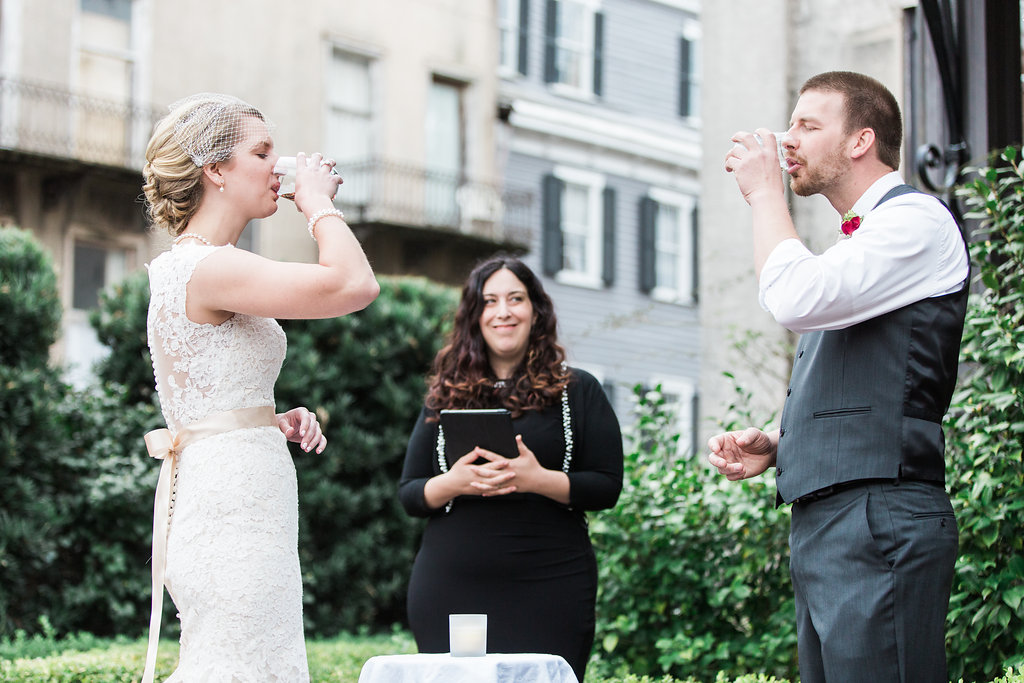 Finally, if you are really into planning your ceremony elements, you can use these tags to click through to see photos categorized by location, time of year, time of day, officiant, and more!