COVID-19 UPDATE
During this time, here are our booking guidelines for NEW clients. We change these frequently as new information comes in about COVID-19 in our area.
We have married over 700 couples since March 2020 safely. Everyone on our team is fully vaccinated unless they have a medical exception given by their doctor.
Georgia's state of emergency was rescinded in June 2021. Here are our current company guidelines.
If you are booking a package with over 6 guests and you want to celebrate at a restaurant after your wedding or elopement, please note that you may still need to book a private room due to many restaurants keeping COVID social distancing requirements in their establishments despite government orders. If you have a group over 12, you may also be required to rent a larger room to accommodate for distancing.
---
Let us help you with your Savannah wedding or elopement!
Hey there! We really want to hear from you with any questions you have about Savannah Custom Weddings & Elopements and help you book your service with us.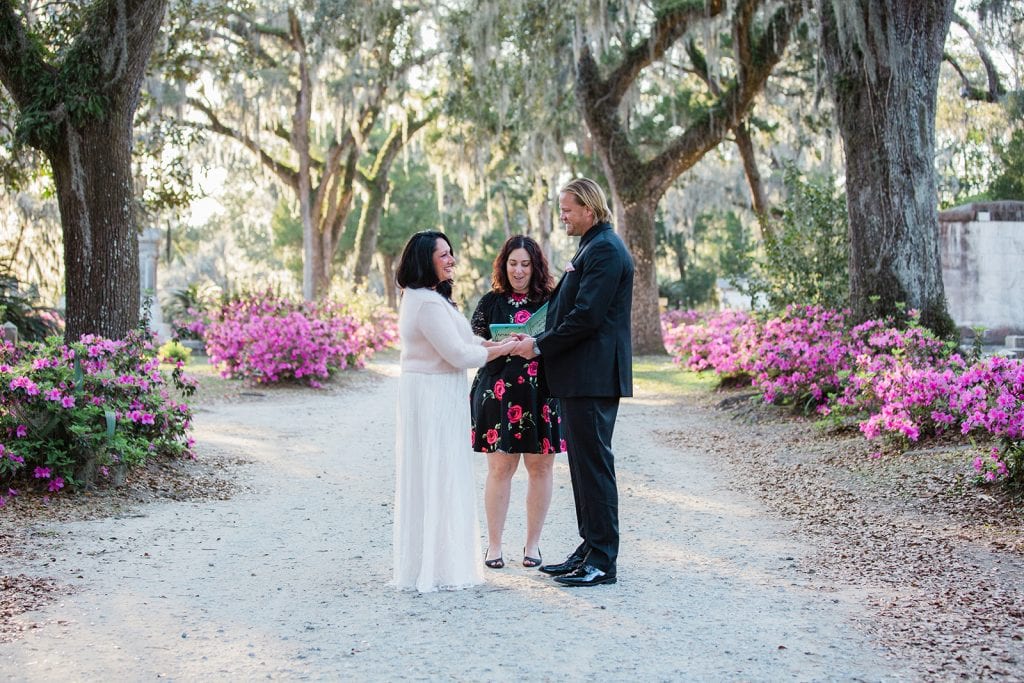 ---
Before completing the contact form, we encourage you to review our Ceremony Package options.
If you are inquiring about booking a Simple Signing Service, please text us after reading this page.
---
The fastest way to get in touch with us is this email form, but here are a few other ways to contact us, too.
Phone: (912) 226-4097 COVID-19 made us a remote office and we only accept incoming text messages at this time. We are always on text and usually reply pretty fast! We can always send you a link to schedule a call if we definitely need to talk on the phone to help you make your plans.
Direct Email (Your message will be seen faster if you complete the form instead.)
Mailing Address: contact us via email for address
Our central team answers all of our initial inquiries, including those that go to our email address. They will identify themselves and sign the email with their names.
Fill out this contact form with your question, request or feedback and someone will get back to you as soon as possible.
Thank you!