Congratulations on deciding to begin the next chapter of your life together in Savannah… and letting us help you say "I Do!"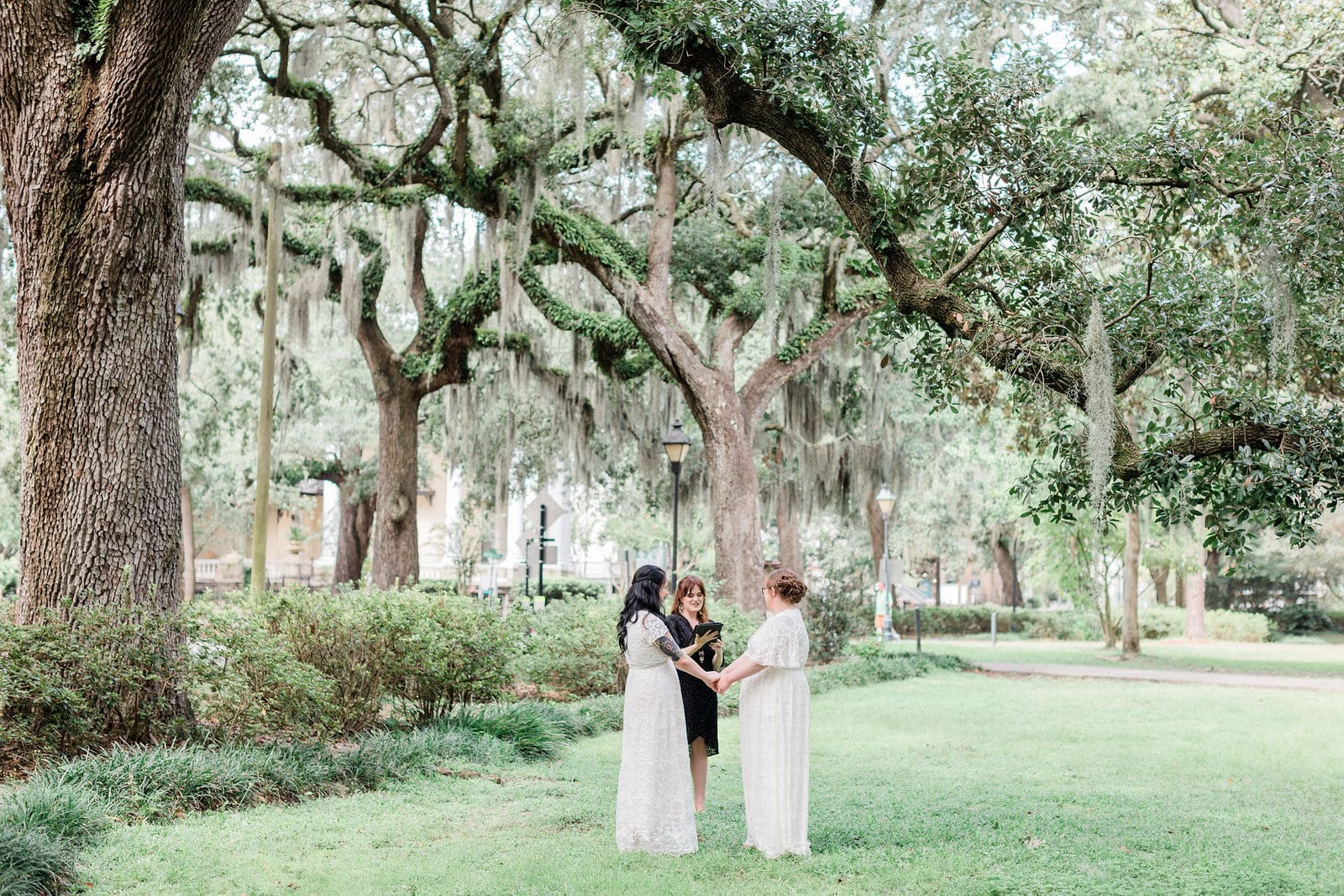 Our goal at Savannah Custom Weddings & Elopements is to help you feel excited- and relaxed– about your wedding or elopement. We want you to focus on what's important about your commitment to each other and celebrate the way you want.
You will find much of the information you need to make a decision about hiring our team members on this page. We're excited to speak with you and provide any additional details you might need to help you make a decision!
If you'd like to know more about our team, please check out our team bio page. You can also learn more about Savannah Custom Weddings & Elopements' owner, Tracy Brisson.
Frequently asked questions, including logistical information such as payment and scheduling, and more details about each package option can be found on our Frequently Asked Questions page. Savannah specific FAQs can be found at the bottom of this page.
---
Wedding & Elopement Ceremony Package Overview
We have three groups of packages: Ceremony Only, Ceremony + Photography, and our Simple Signing Service.
Our services are priced differently depending on whether you are booking your wedding during the week or on a weekend (considered Friday after 5PM through Sunday). Memorial Day, July 4th, Labor Day, and New Year's Eve and Day, are booked at the weekend rate.
All packages include a service that meets the legal requirements needed to be married, guidance on obtaining a marriage license, completion of the legal paperwork, and unlimited email consultations with our team.
---
Ceremony Only Packages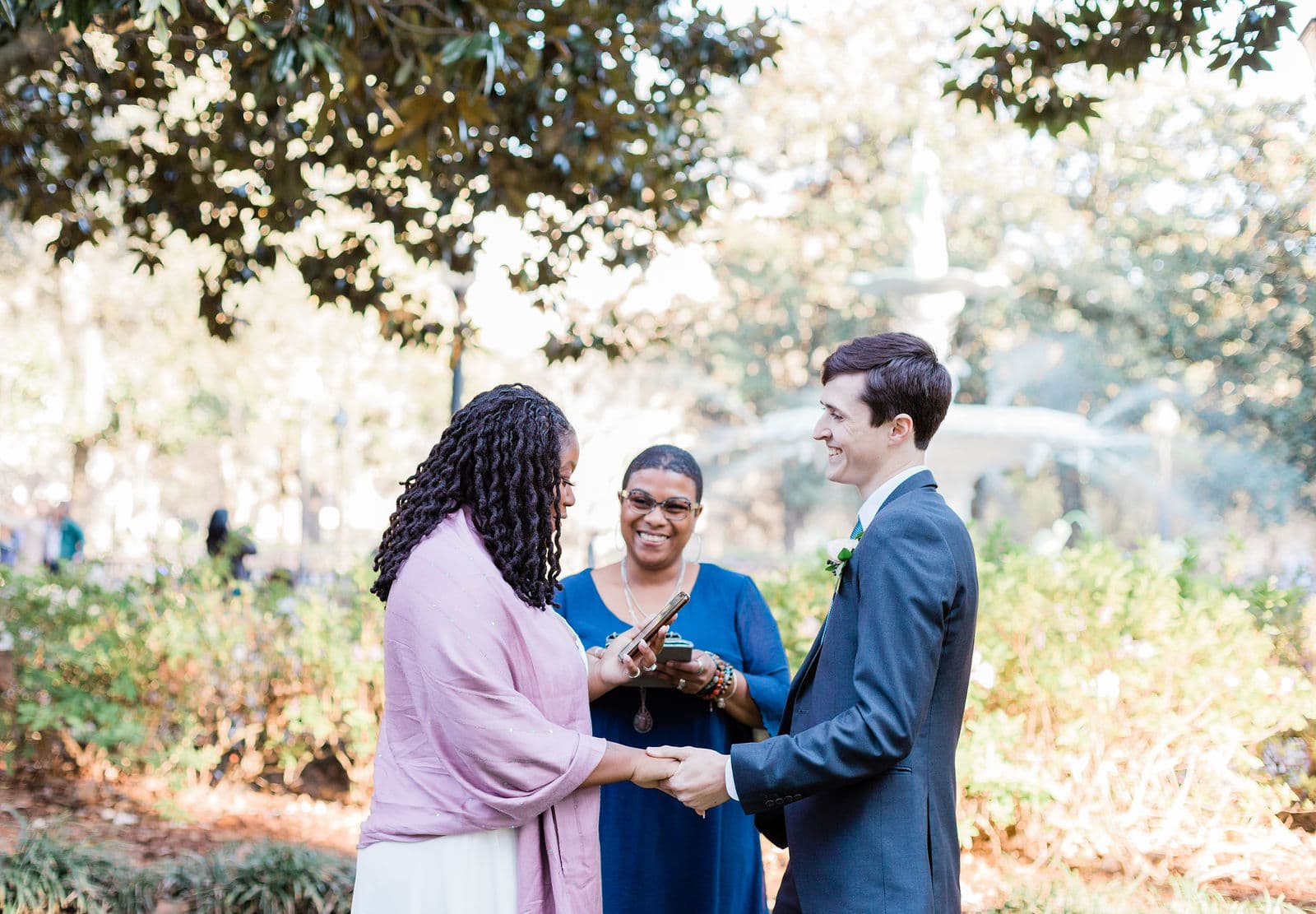 ---
We offer three types of officiating packages, depending on your celebration needs.
Please note that Ceremony Only packages do not include event planning services like our Ceremony + Photography options. With our Ceremony Only packages, we officiate ceremonies at the event that you organize and location you secure and ask that you book us after all that has been decided and arranged.