It is easy to get a marriage license in Chatham County, GA.
All of the official requirements are listed on the Chatham County Probate Court's website, but here is a summary.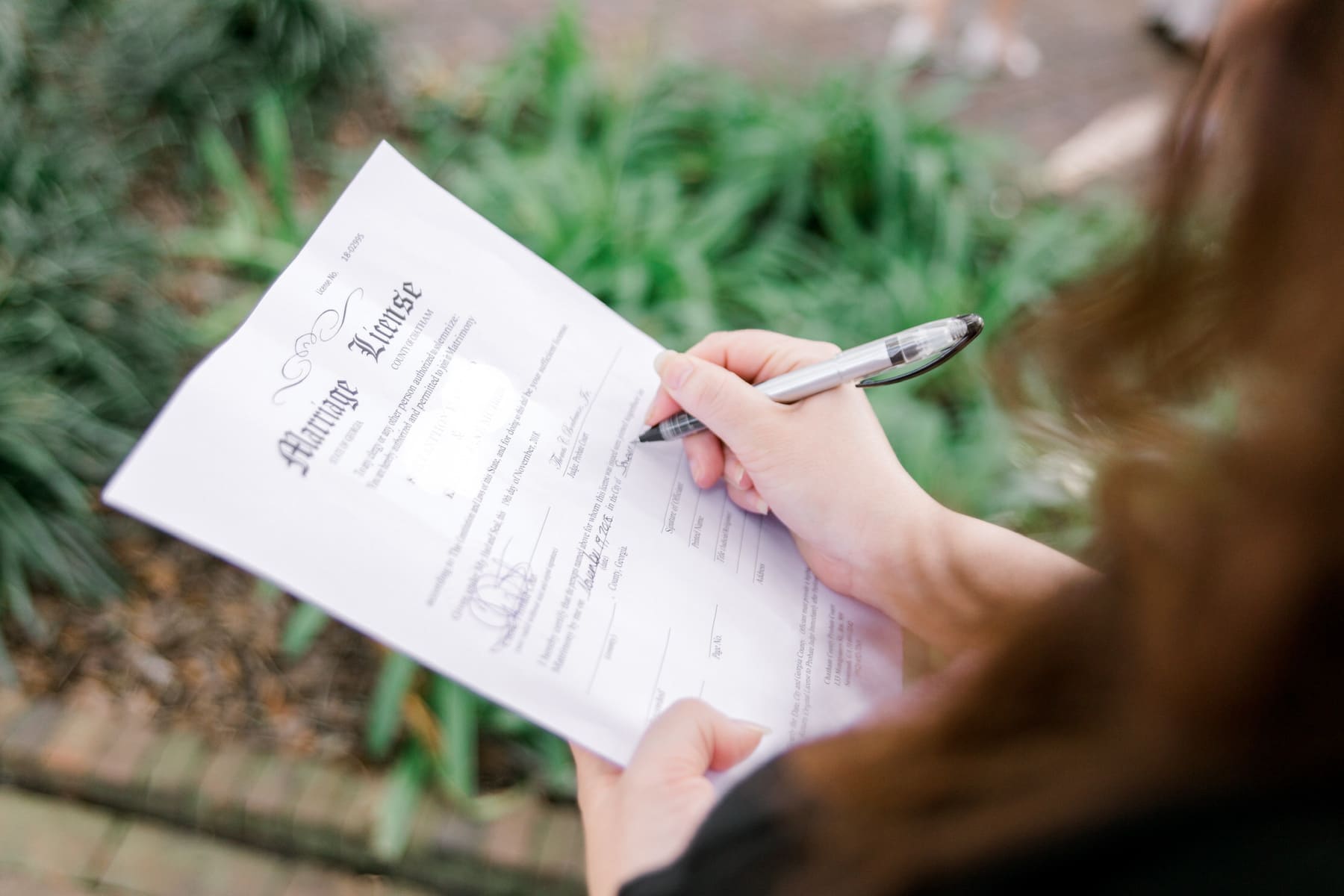 General Rules
You must be at least 18 years of age to apply for a marriage certificate without parental consent.

If either applicant is a resident of Georgia, the license can be issued in any county.

If neither is a resident of Georgia, the license must be issued in the county in which the marriage ceremony is to be performed.
Application & Appointment
You will apply online directly at the Chatham County Probate Court site. In addition to your personal information, you'll also need to provide the following:

Last name you will use after marriage (if you are undecided or wish to change your name at a later date, you can use other channels to legally do so)
Father & mother's full name, birthplace (city and state), and current address, as well as your mother's maiden name

Once you apply online, you can schedule an appointment online. Make sure that you have your documents available before you schedule your appointment.
Documents
In addition to the application, both applicants must present a "positive" I.D. Examples of positive I.D.s include a driver's license, a certified copy of a birth certificate, a military I.D., a passport, or a state I.D. card. Most people use a driver's license or passport.
If either applicant has been divorced, you must also submit a certified copy of your most recent Judgment and Decree with the Judge's signature on the order.
Fee & Payment
The fee for a marriage license is $66.

You will need to

pay by credit card with an additional convenience fee due to COVID restrictions at your scheduled appointment (no cash or money orders). You can receive a discount for participating in an approved premarital education program.
When & Where
Filing Your License
You will file your completed license signed by your officiant with the Chatham County Probate Court via mail using a self-addressed stamped envelope. The court will send you back your official marriage certificate. You can also leave it in a dropbox at the courthouse before you leave Savannah. Due to COVID restrictions, you cannot file it in person after the ceremony.
Additional Questions
You can call the Chatham County Probate Court directly at (912) 652-7264, option 2 with additional questions.
---
South Carolina & Elsewhere
The State of South Carolina has a 24 hour waiting period for licenses, meaning you must plan ahead before making your travel arrangements. For example, if you plan a Saturday wedding, you must apply for your marriage license on Thursday and pick it up on Friday. More detailed information can be found from the Beaufort County probate court.
You can also use US Marriage Laws to find links to county marriage license rules and application processes across the country.