Hey y'all!
There are lots of great times to have an elopement in Savannah, but one of the most magical is December and the holiday season! There are many reasons why December is a fantastic time to choose to travel to Savannah and get married with the Savannah Custom Weddings & Elopements team.
In no particular order, here are a few great reasons!
Winter lighting in Savannah is gorgeous. While the days are shorter, the sun is lower in the sky and that provides beautiful, natural light that you can't obtain during our other seasons. You'll also have longer "golden hours" before the sun sets between 5PM and 6PM, which is still later than most of the country.
The weather is generally good and you can play with your wardrobe more! While we can't guarantee that there aren't some days where the temperature may drop, most December days experience temperatures between 60 and 70 degrees. It's one of the few times of the year where you could wear a sleeveless OR long sleeved dress and feel comfortable. You also have the opportunity to add amazing jackets and layers, too. We have had couples travel to Savannah from New England, Texas and California to have a flexible winter wedding with us.
Eloping right before the new year is super romantic! How amazing is it to begin a new year as a married couple AND start a fresh chapter in your relationship!?! Pretty amazing! I probably don't need to convince you of the romantic symbolism. Pragmatically, it is also great way to get potential tax benefits that come with being a married couple for the year you are now finishing, too.
The city is hopping with energy, but it's not prime tourist season. Savannah is always its best when it is full of energy and people, but not packed. Traditionally, the week between Christmas and New Years is the third most popular week to visit Savannah, but the crowds are low key. Early December is not as popular, but has a similar vibe and some of the most reasonable hotel and Airbnb rates of the year.
Here are some photos of couples who we have helped get married in December who loved their decision. Some went all in on the holiday theme while others just enjoyed a quieter time to experience Savannah's beauty. You'll see that we have flowers blooming in some spots, December beach weddings and lots of holiday fur friends! Finally, you'll also see brides who wore gorgeous jackets for some photos, but still enjoyed much of their time in their dresses.
Finally, if you are ready to learn more about us, Savannah, and our elopement packages, we suggest this page as a great start!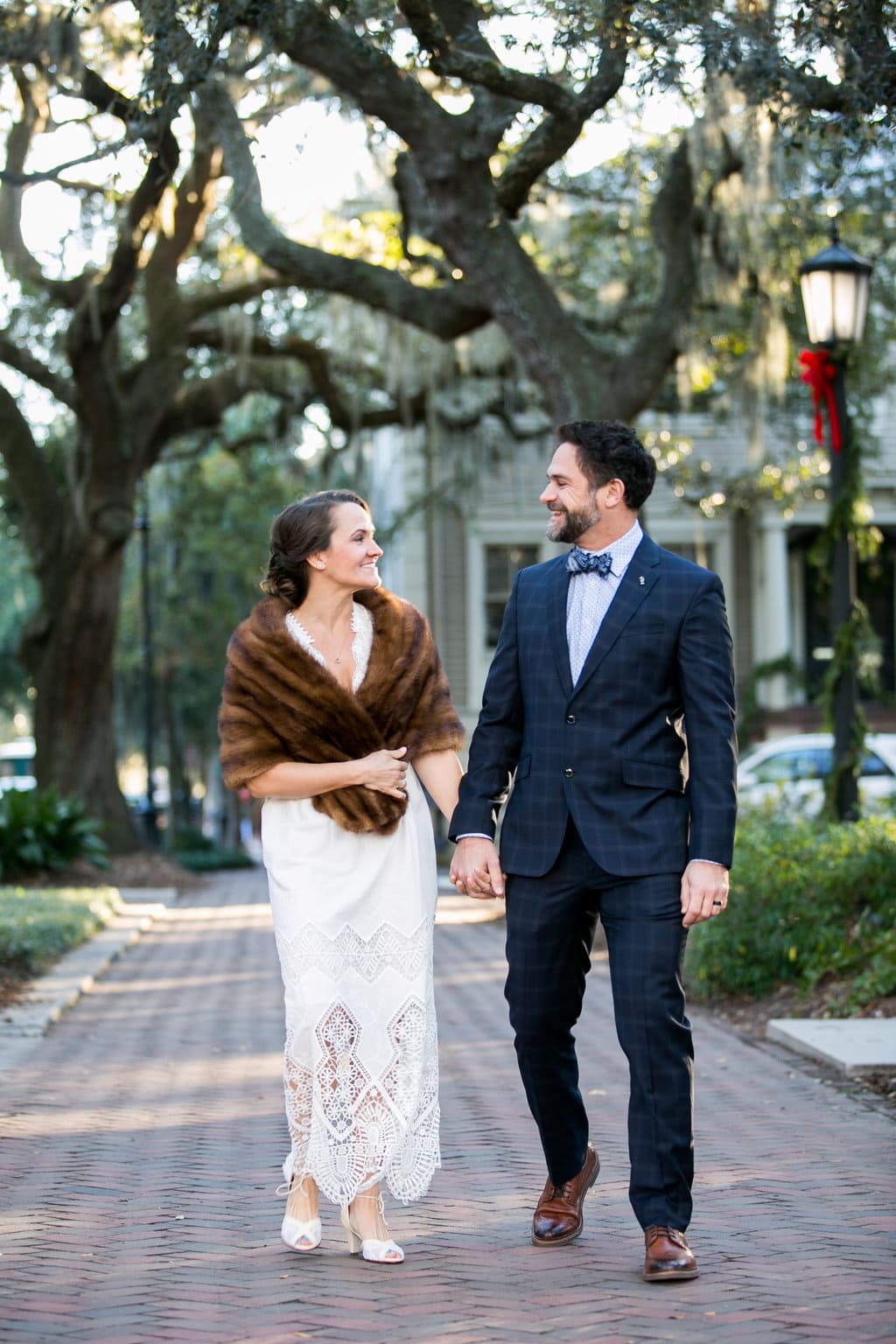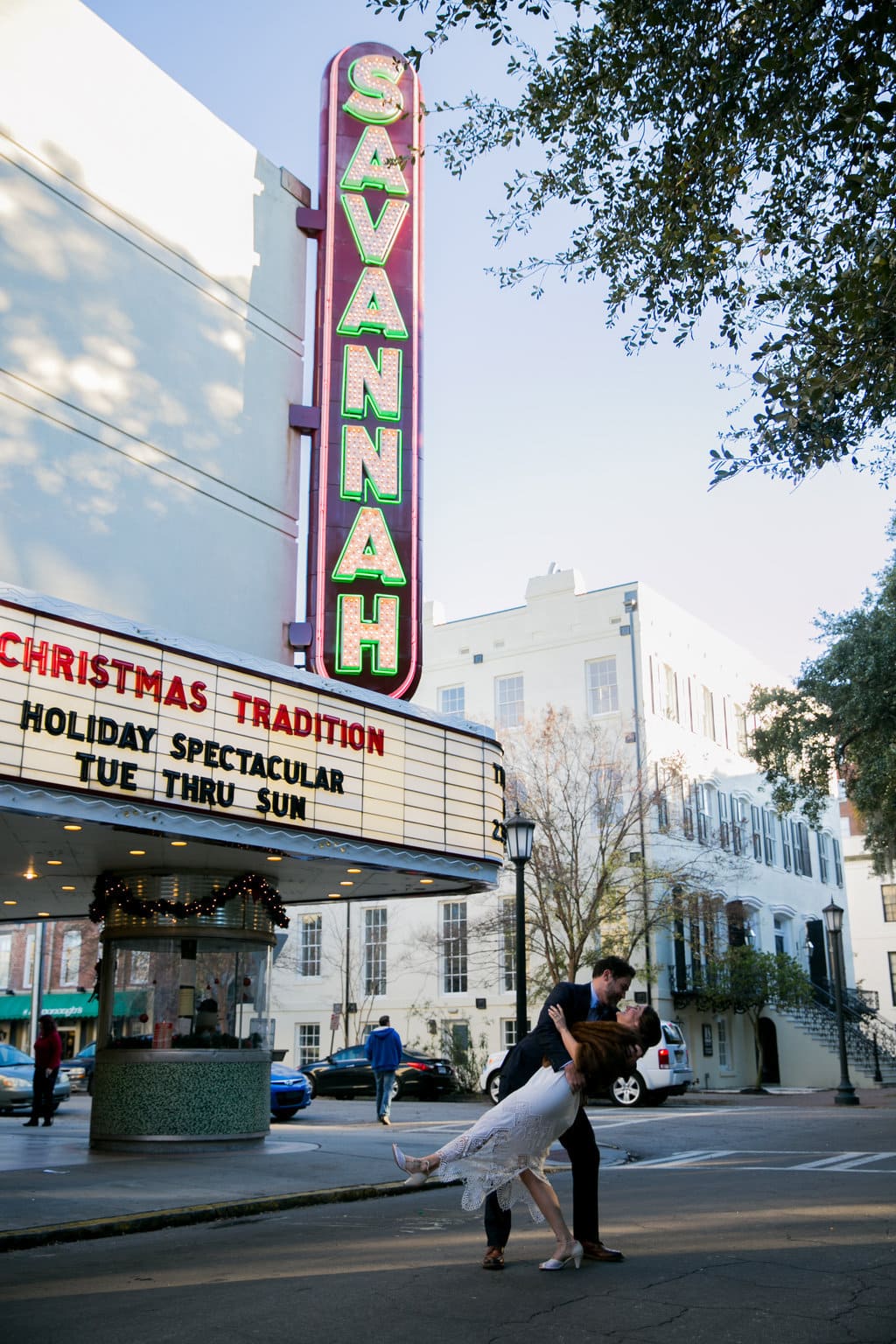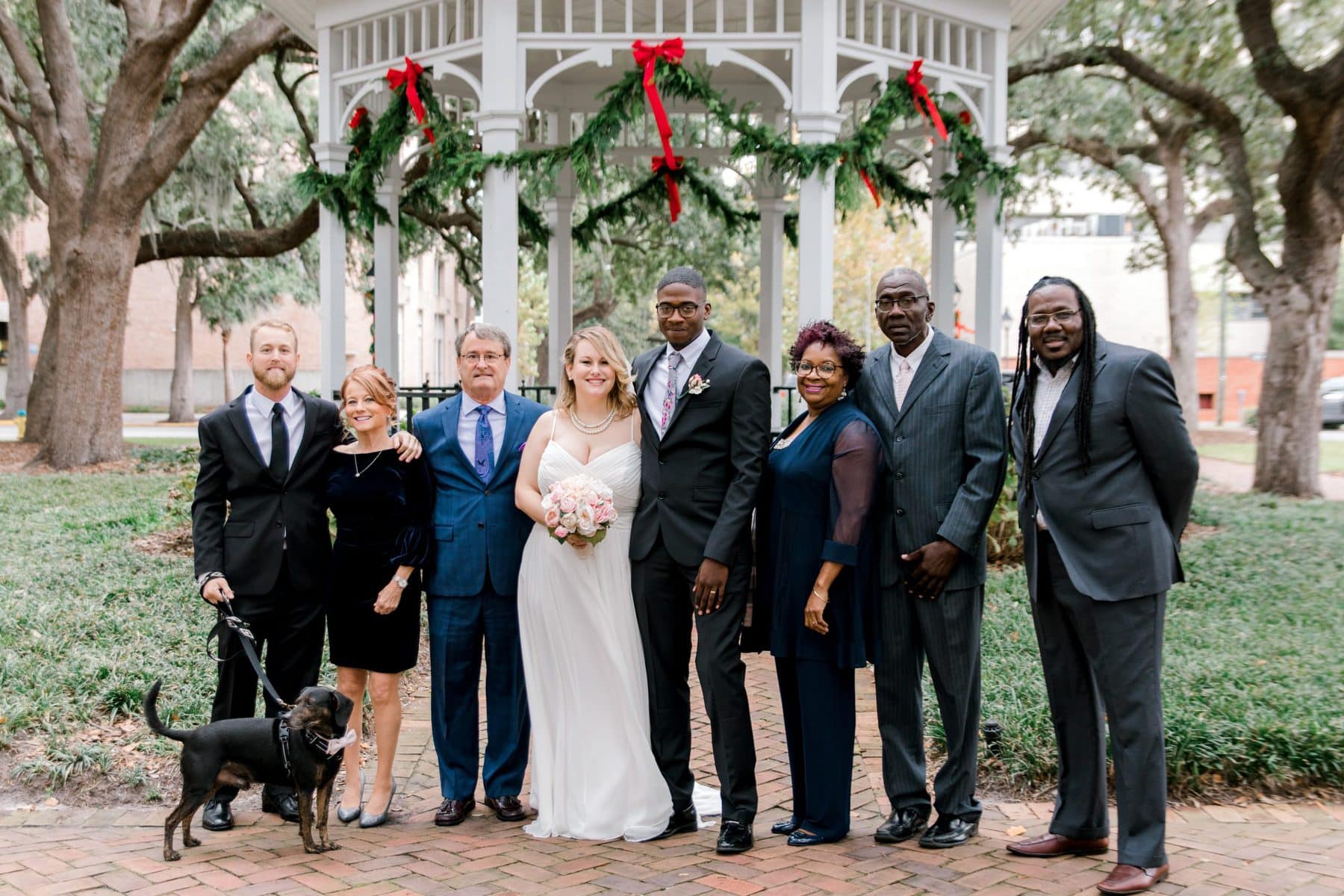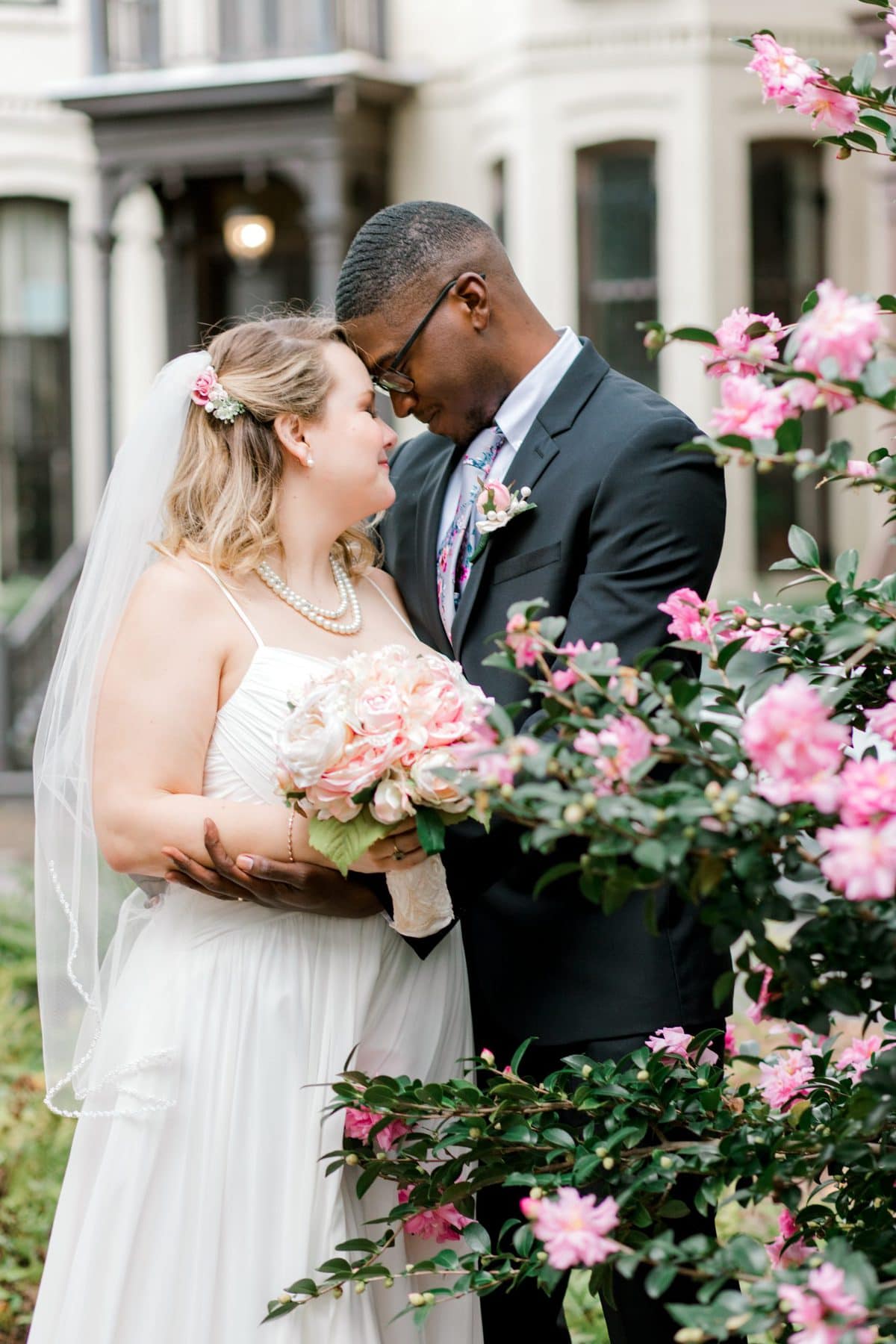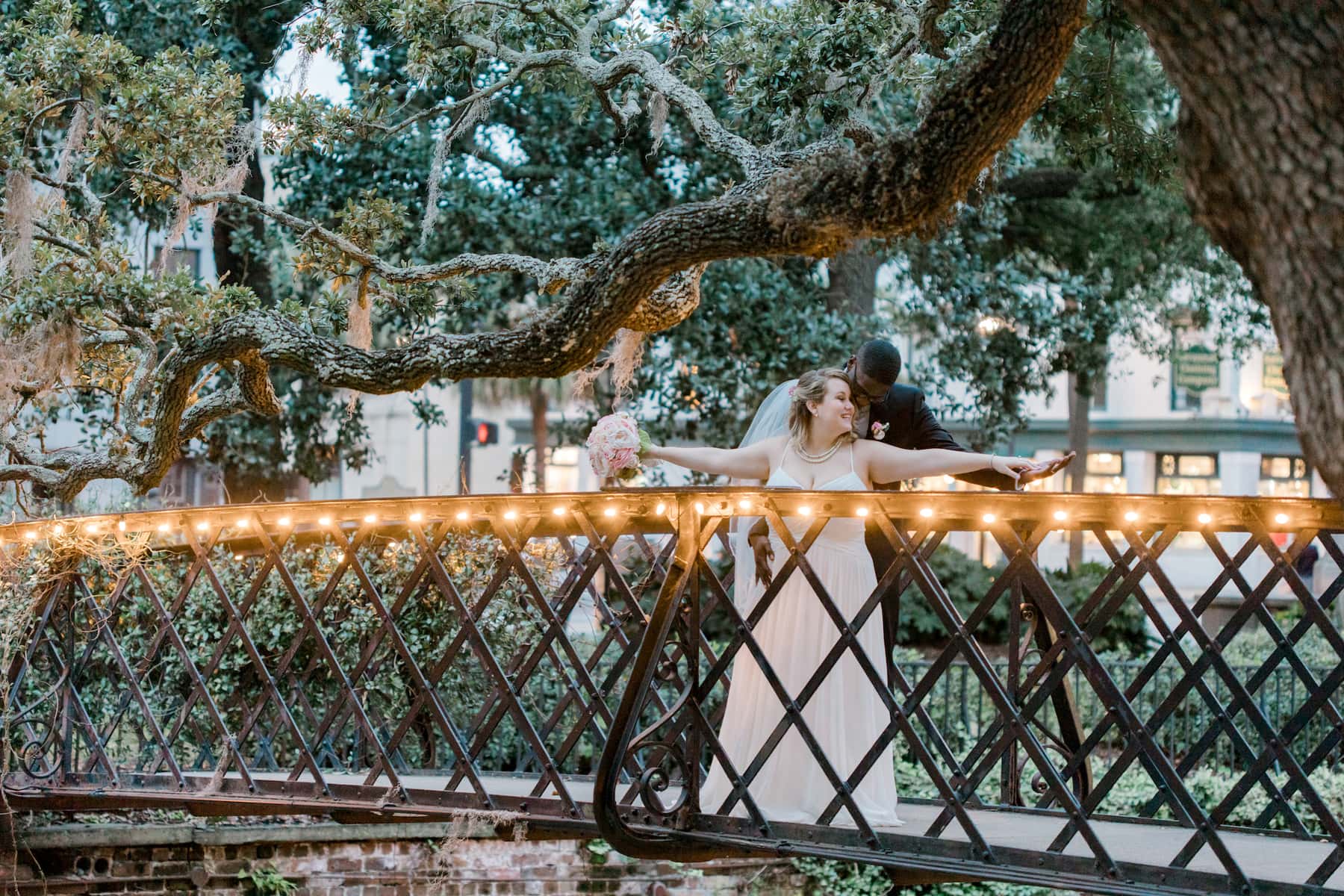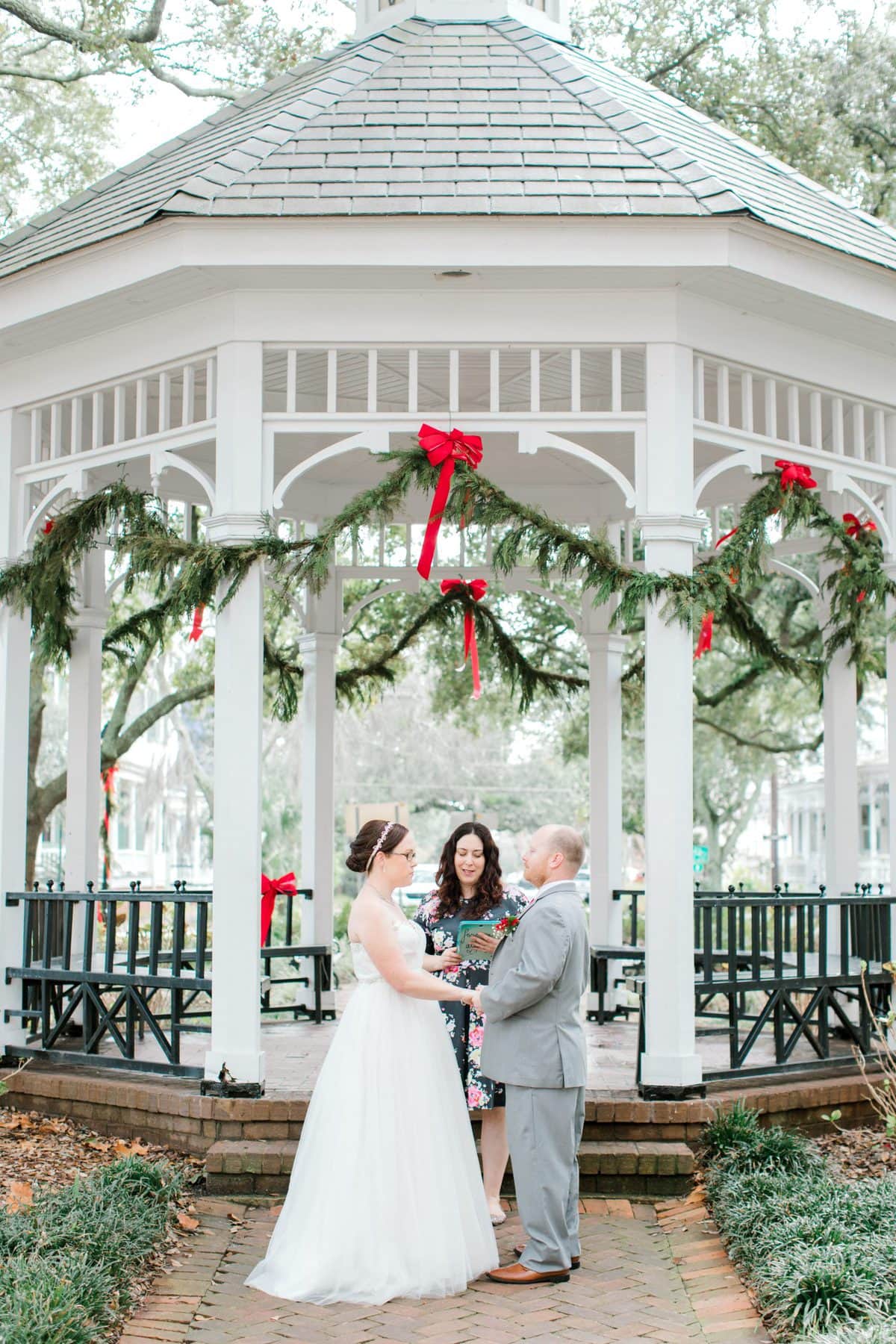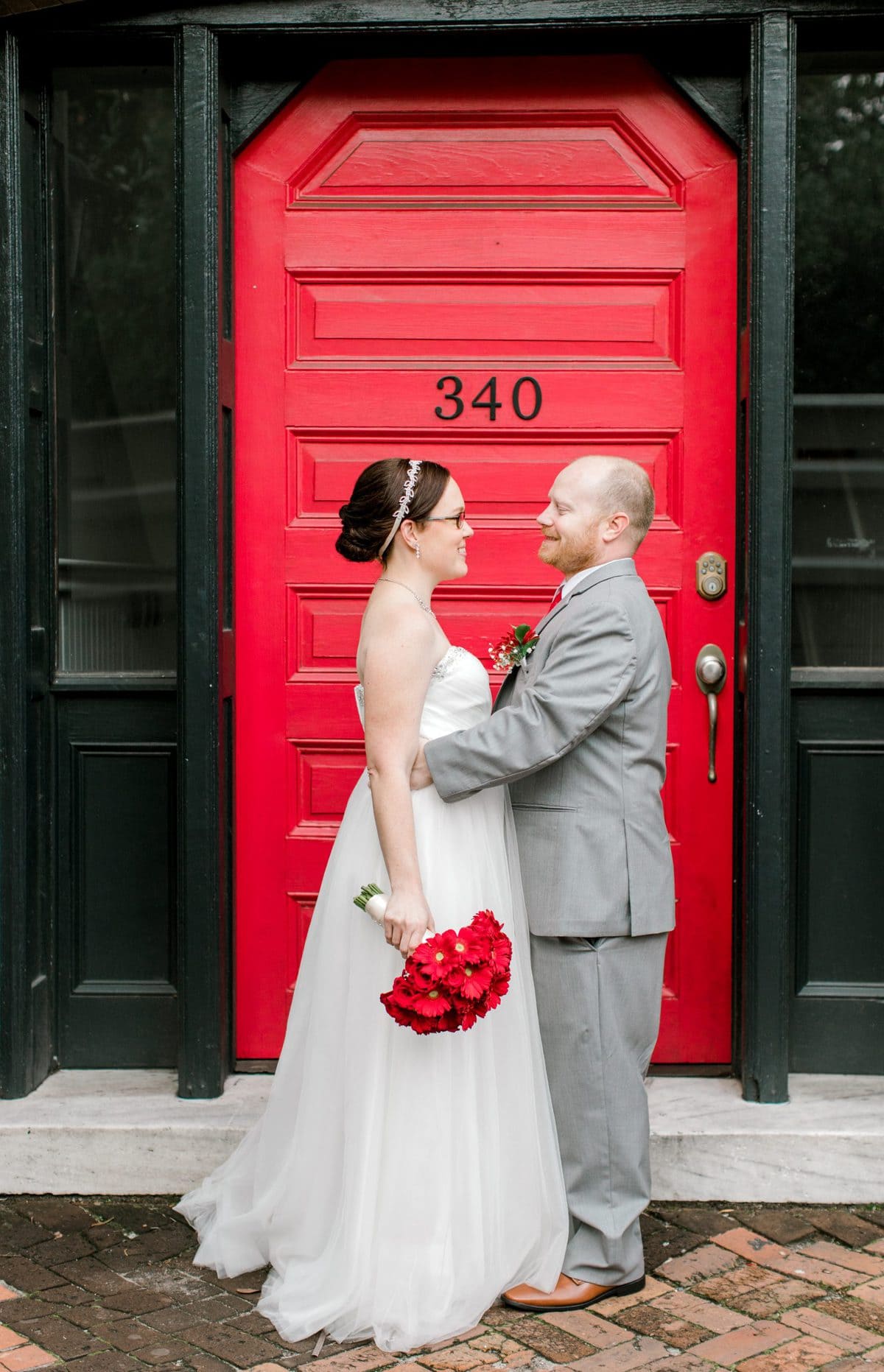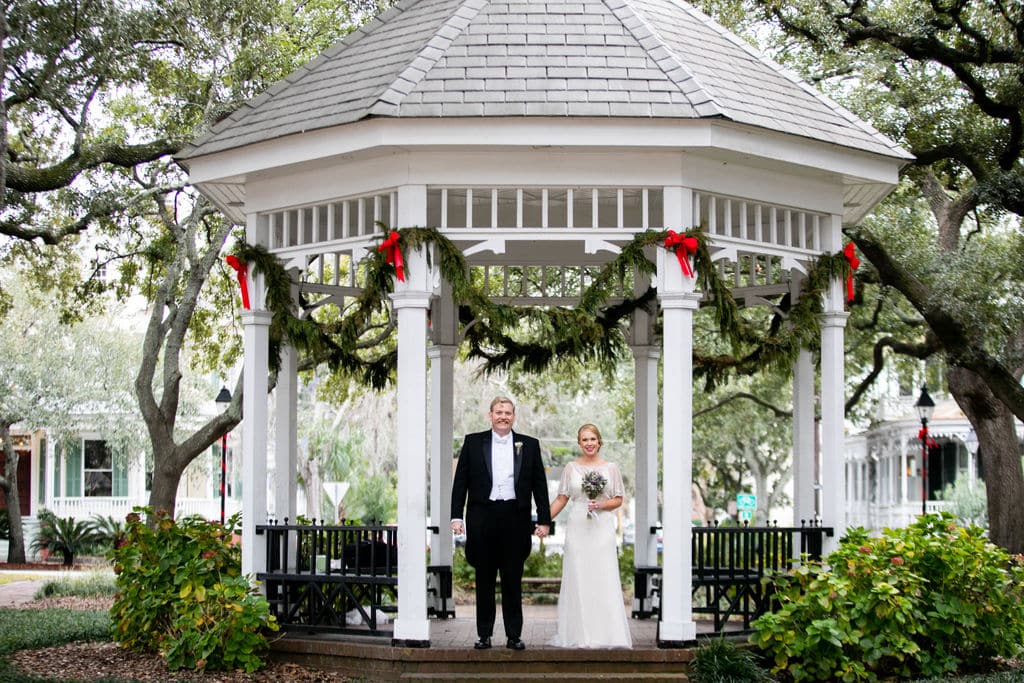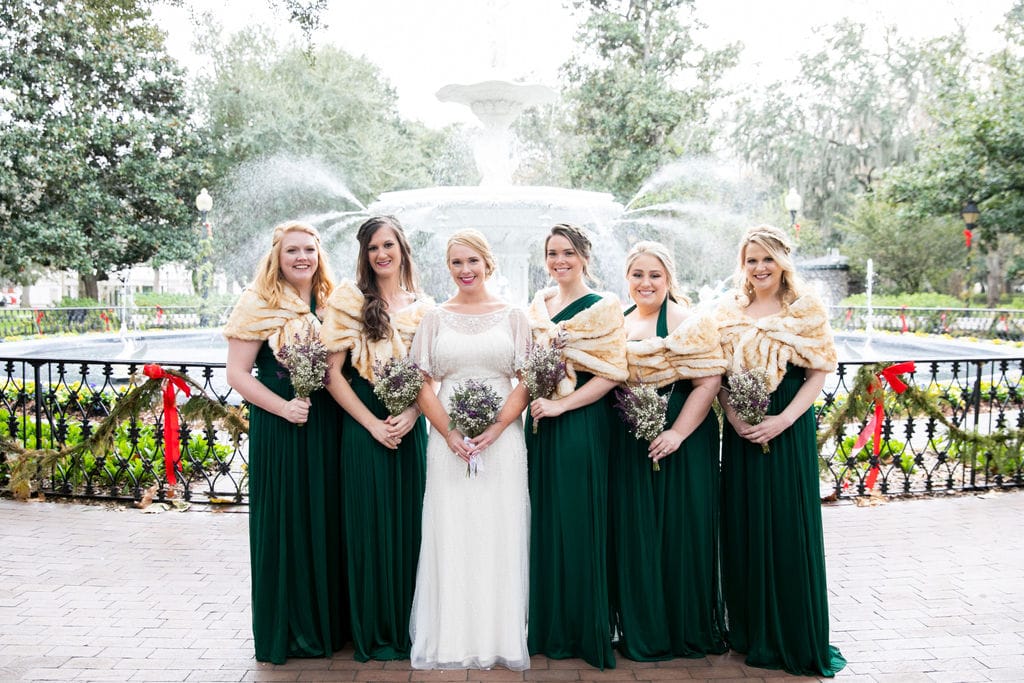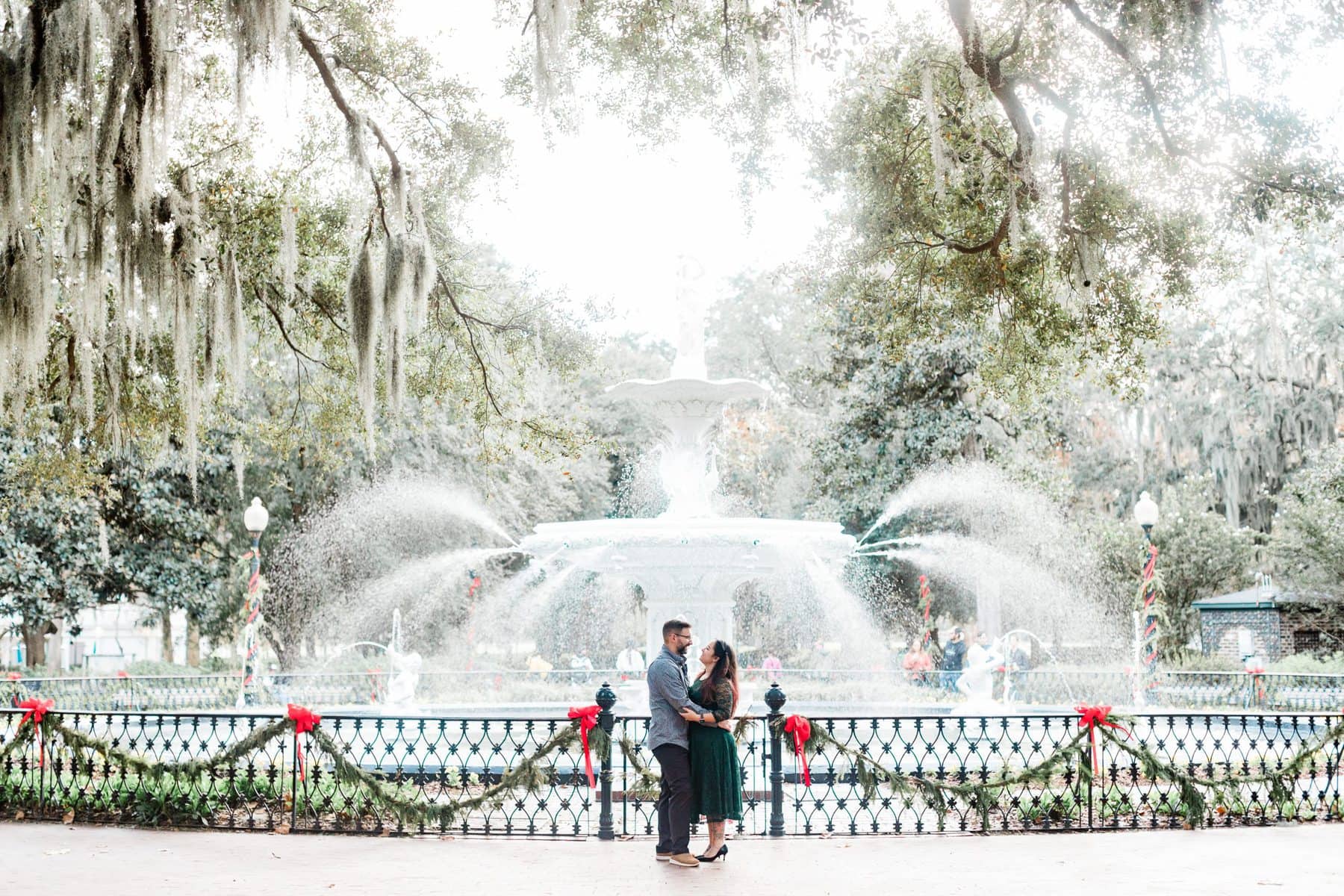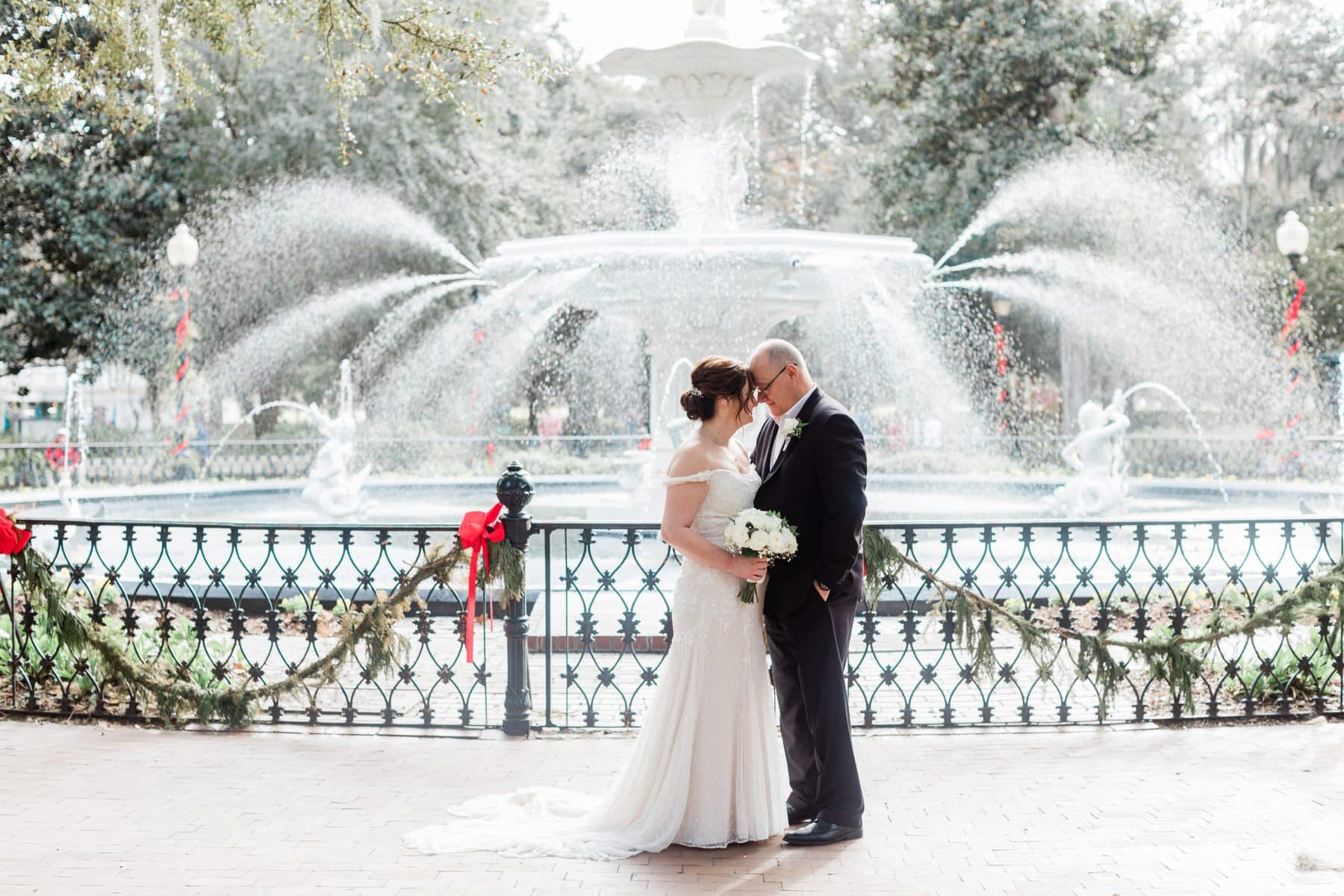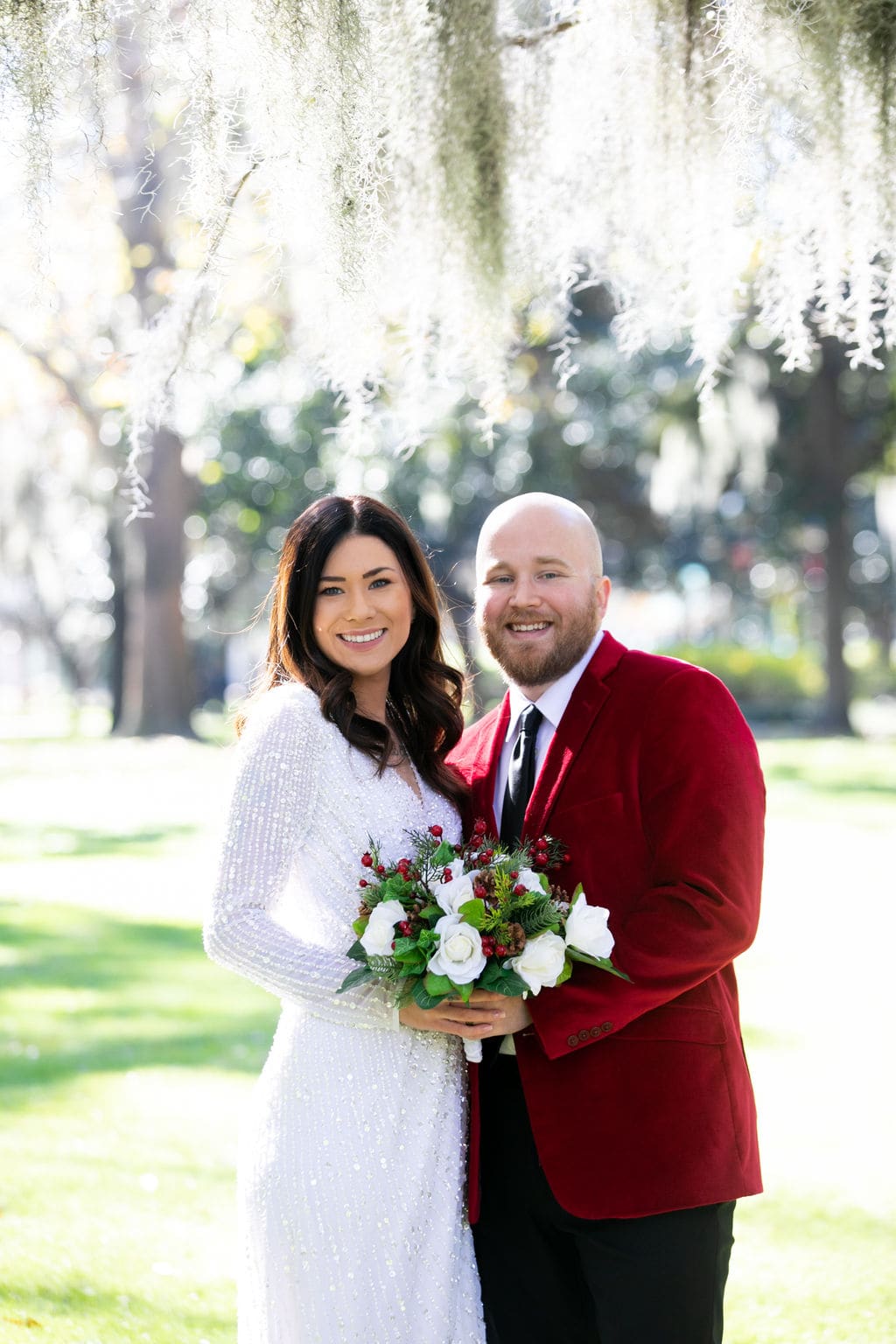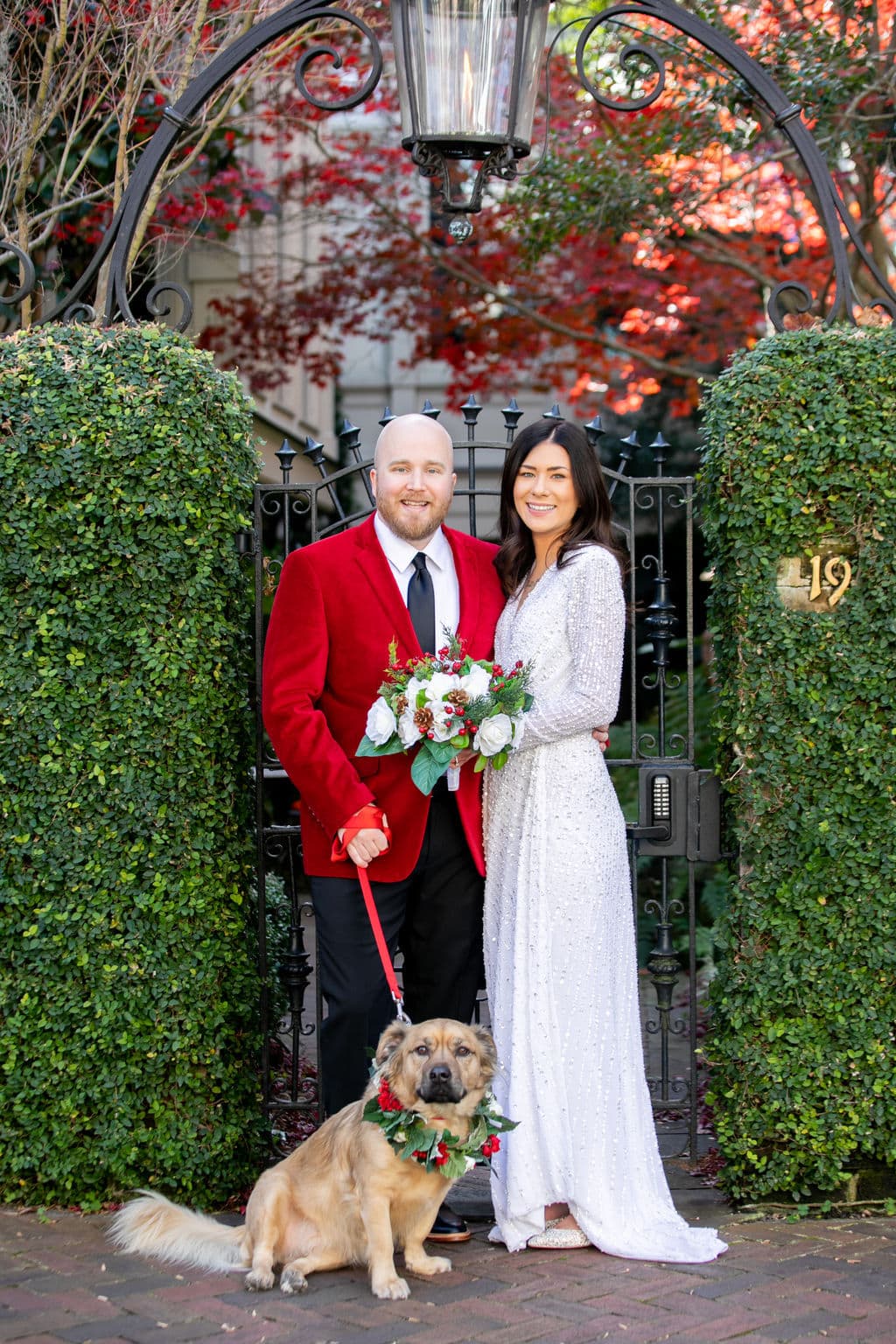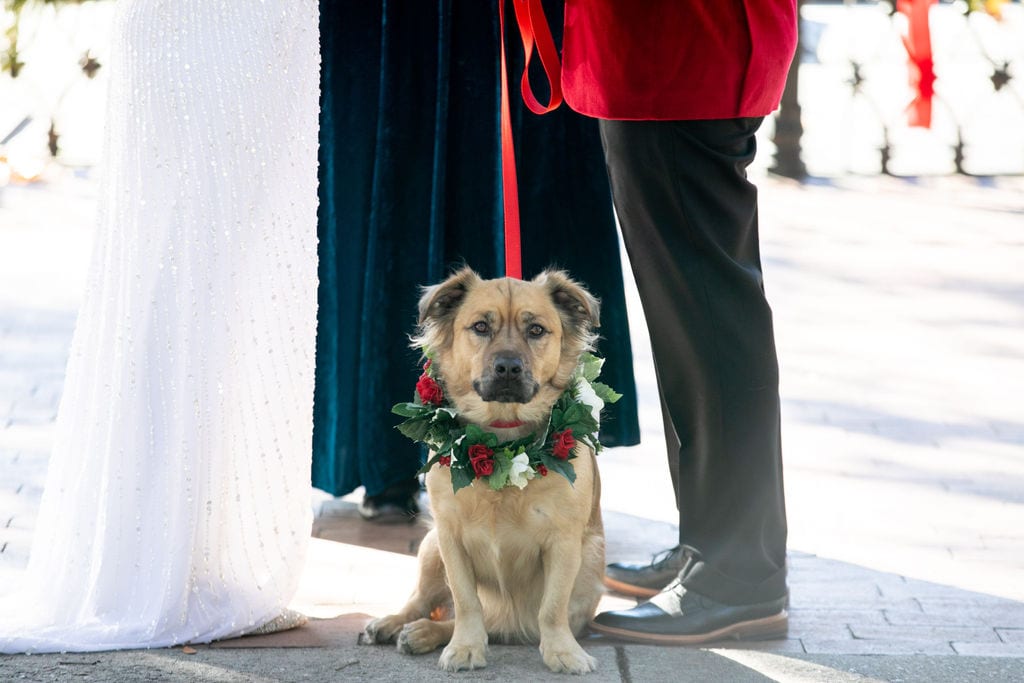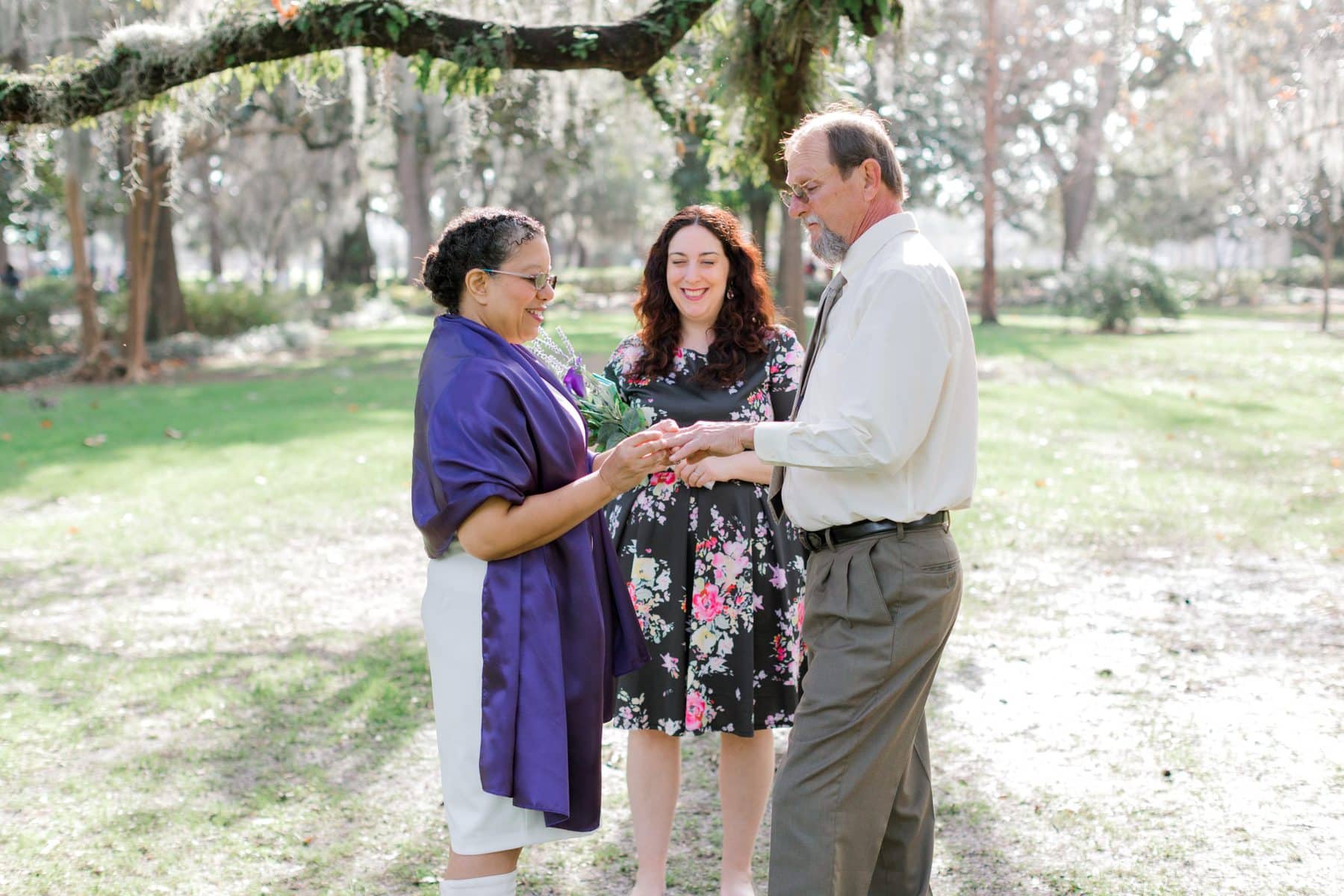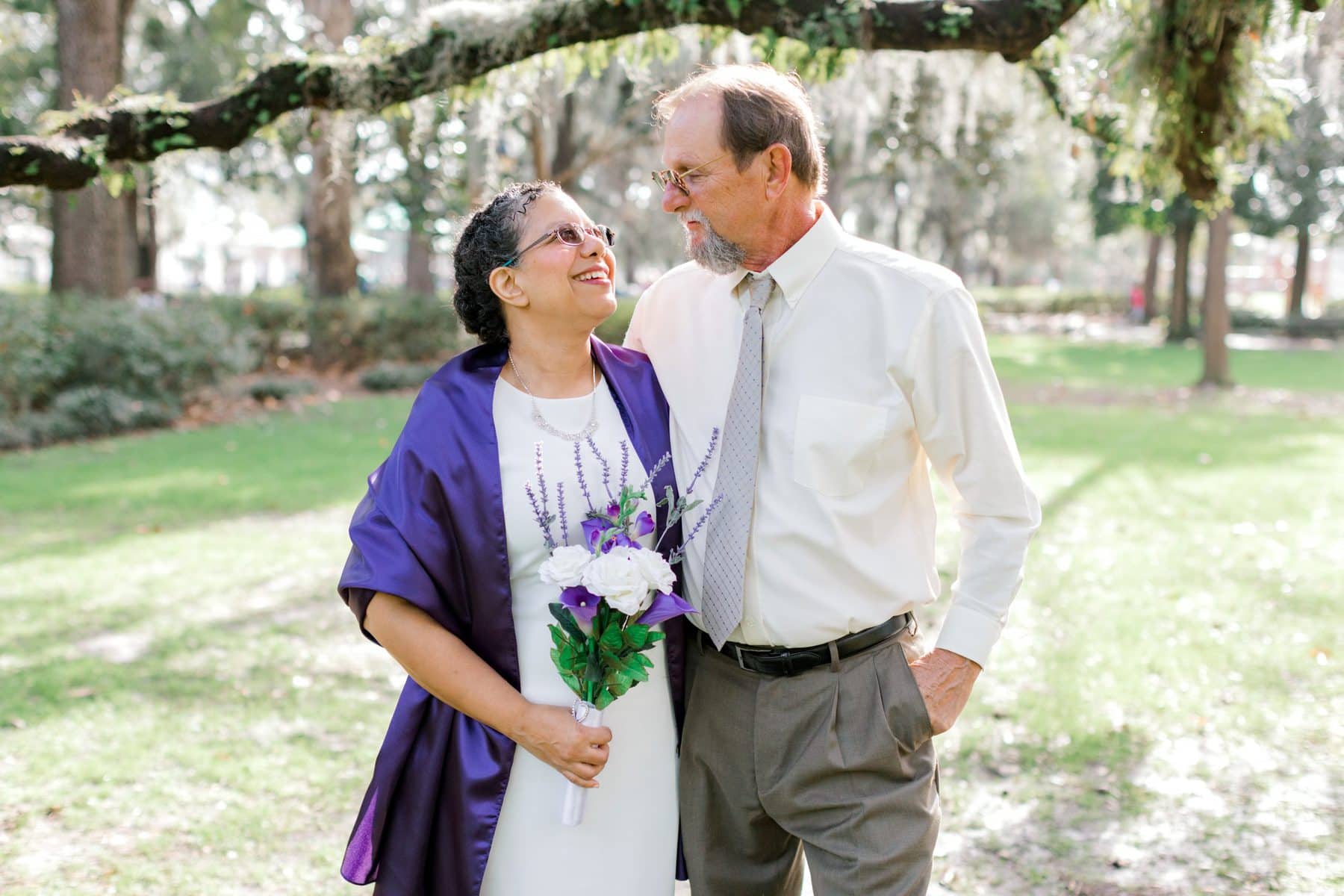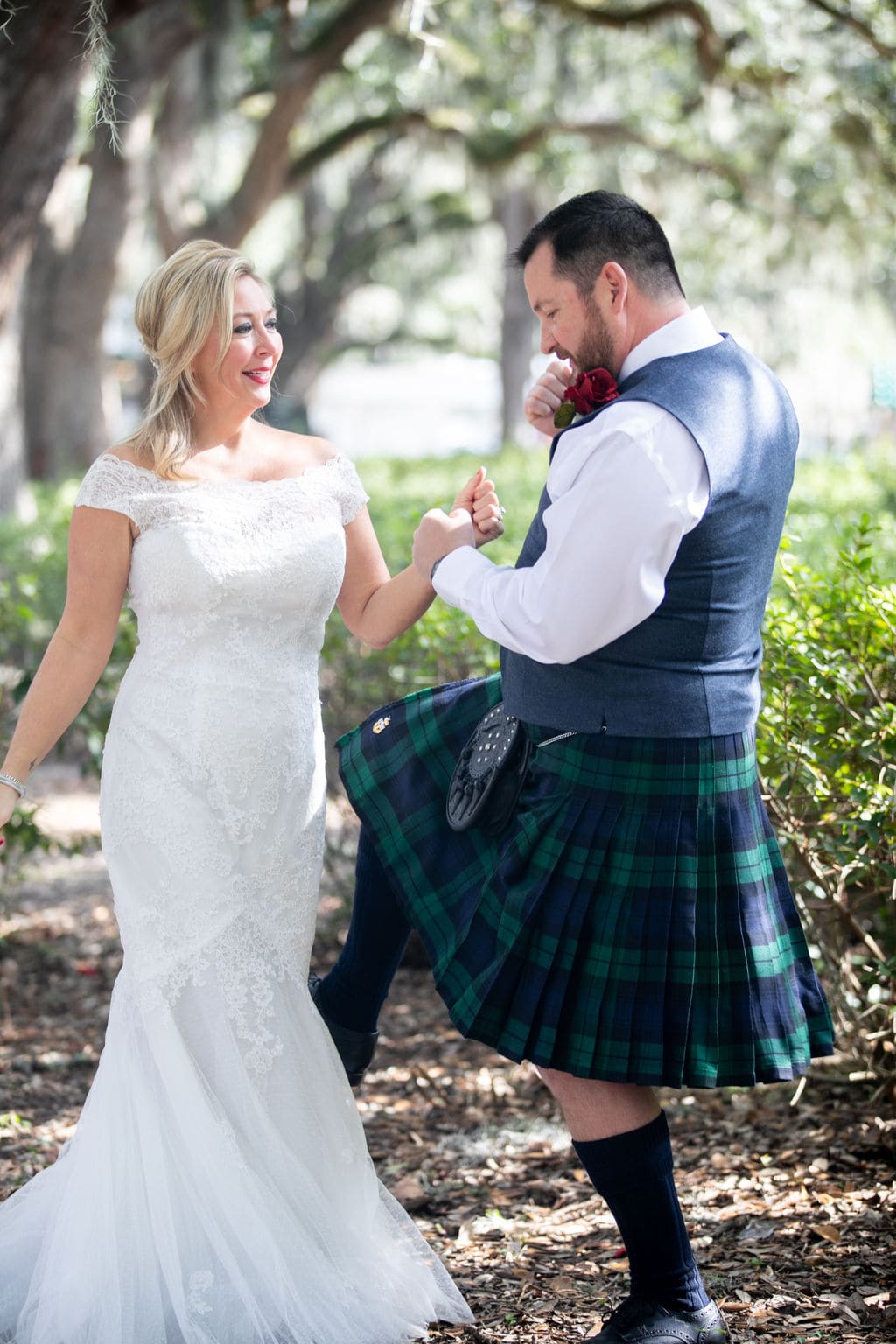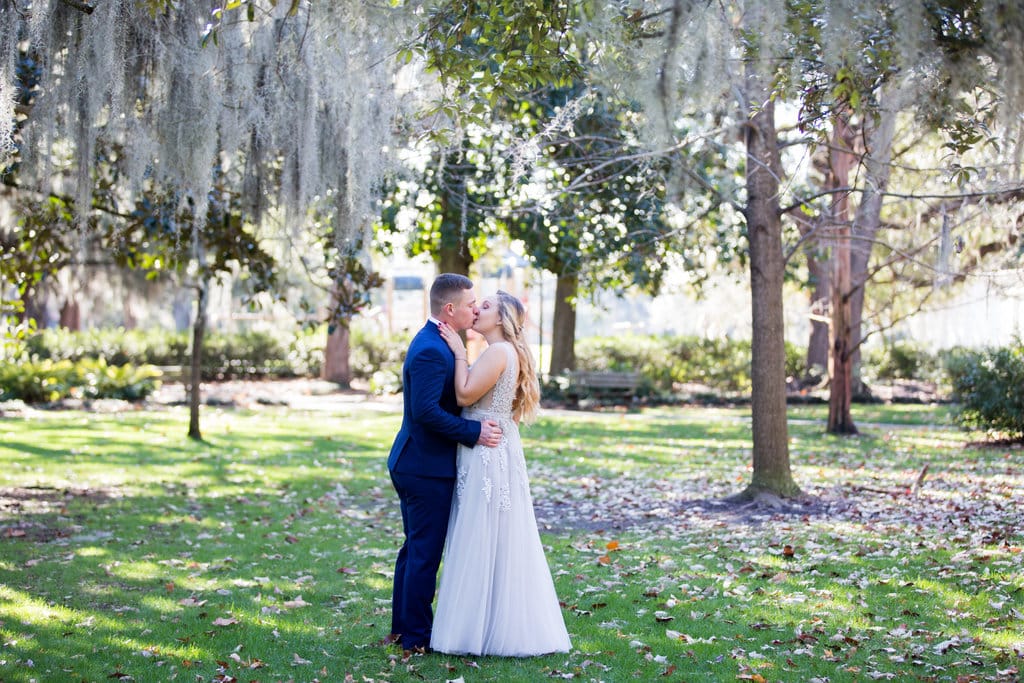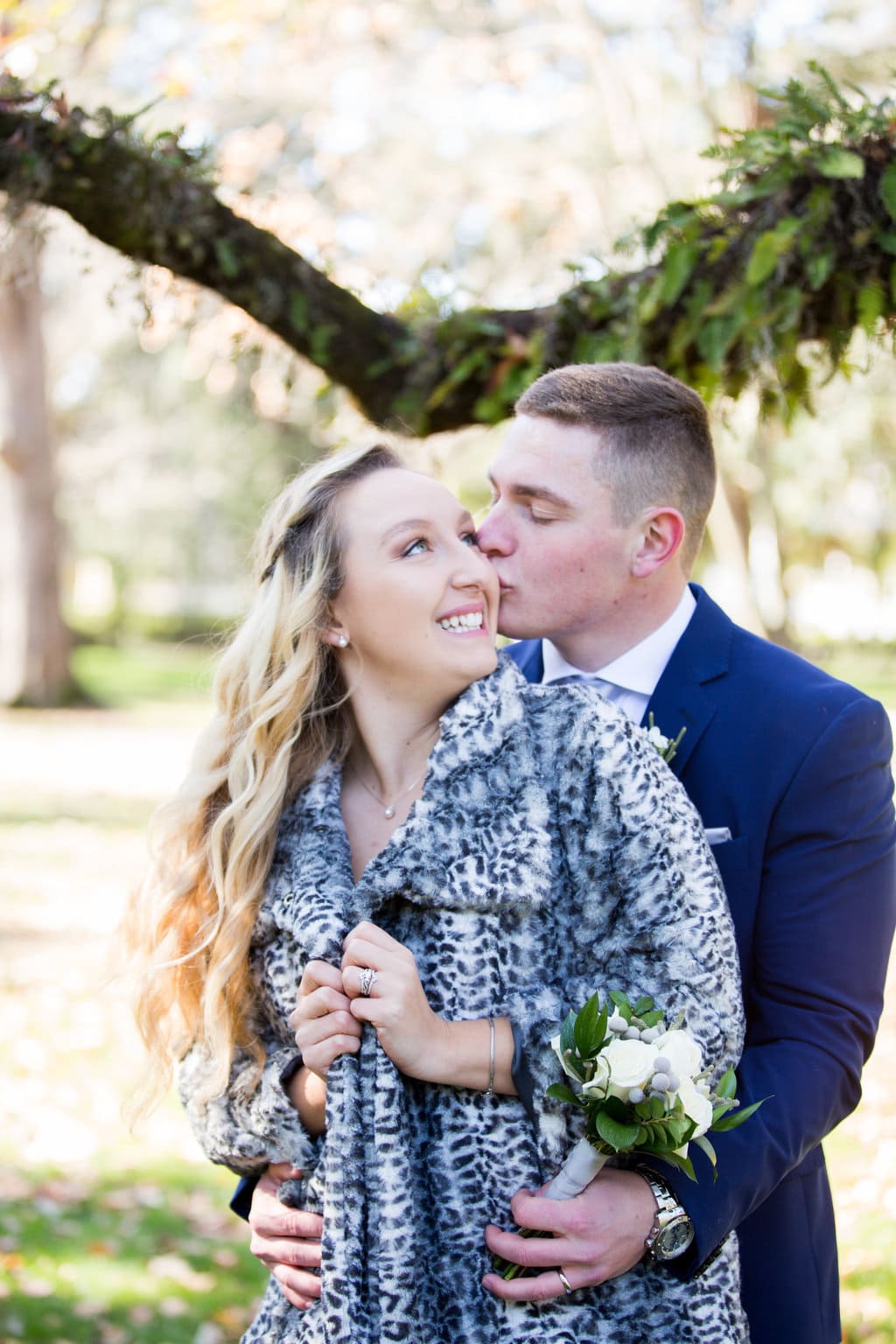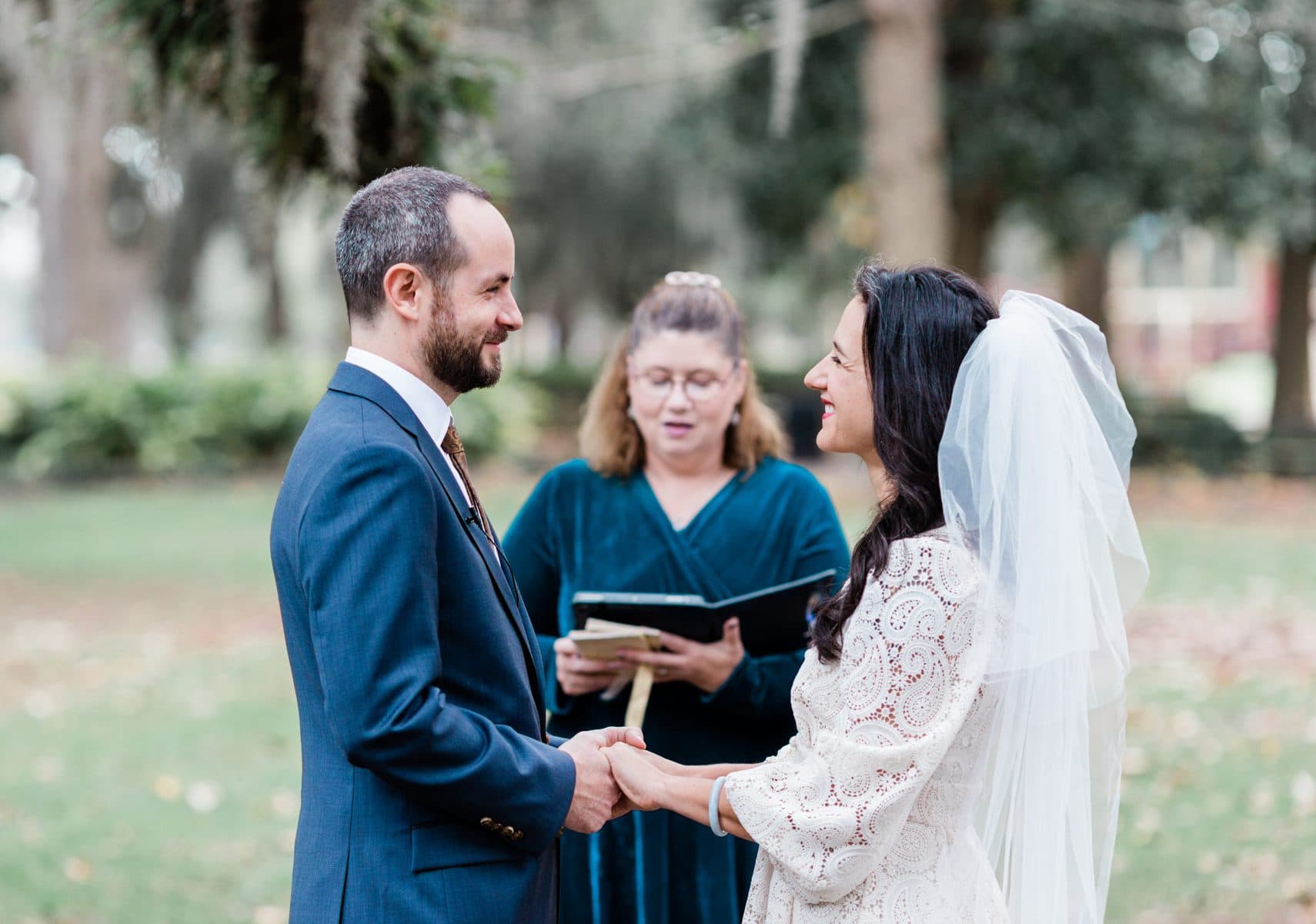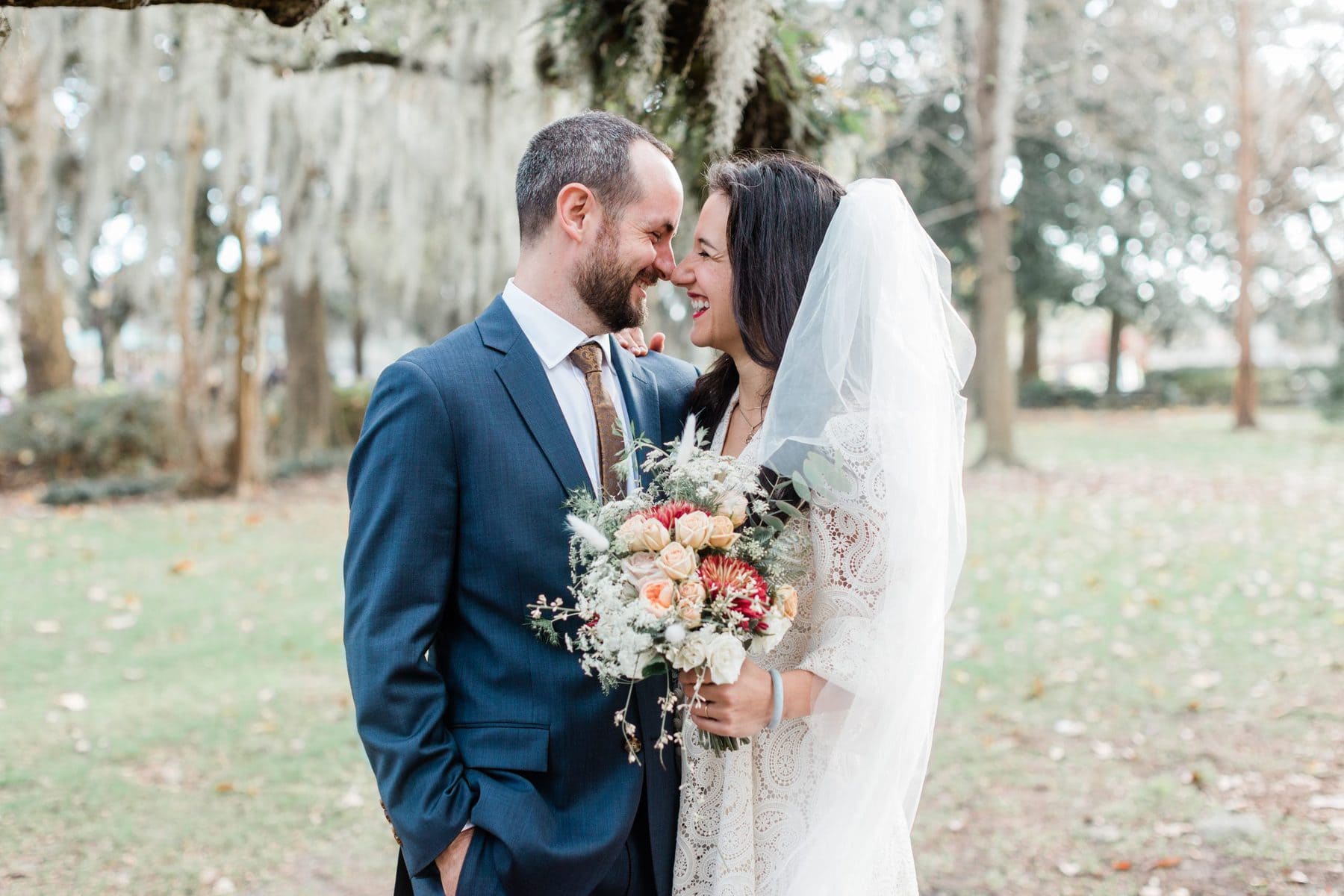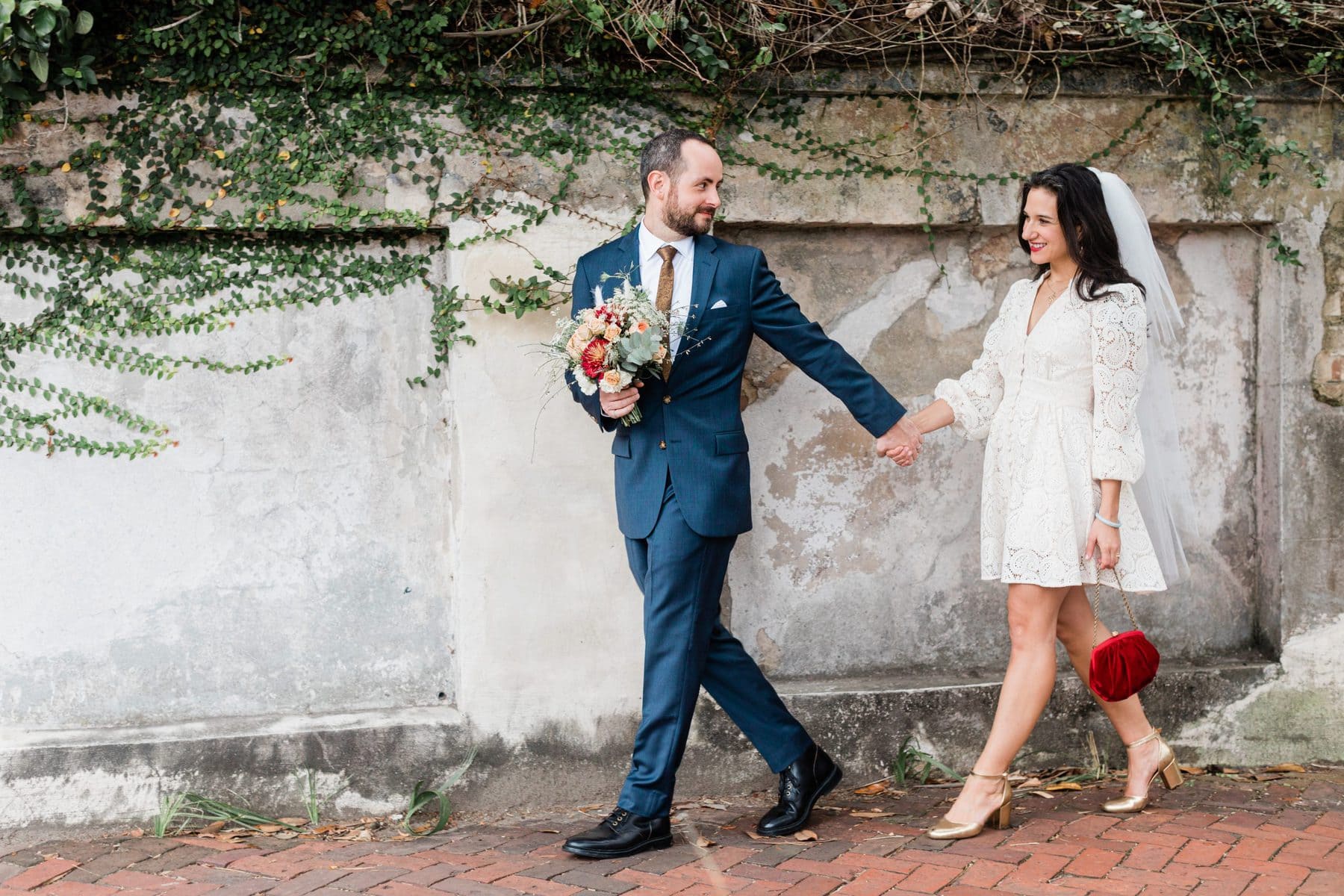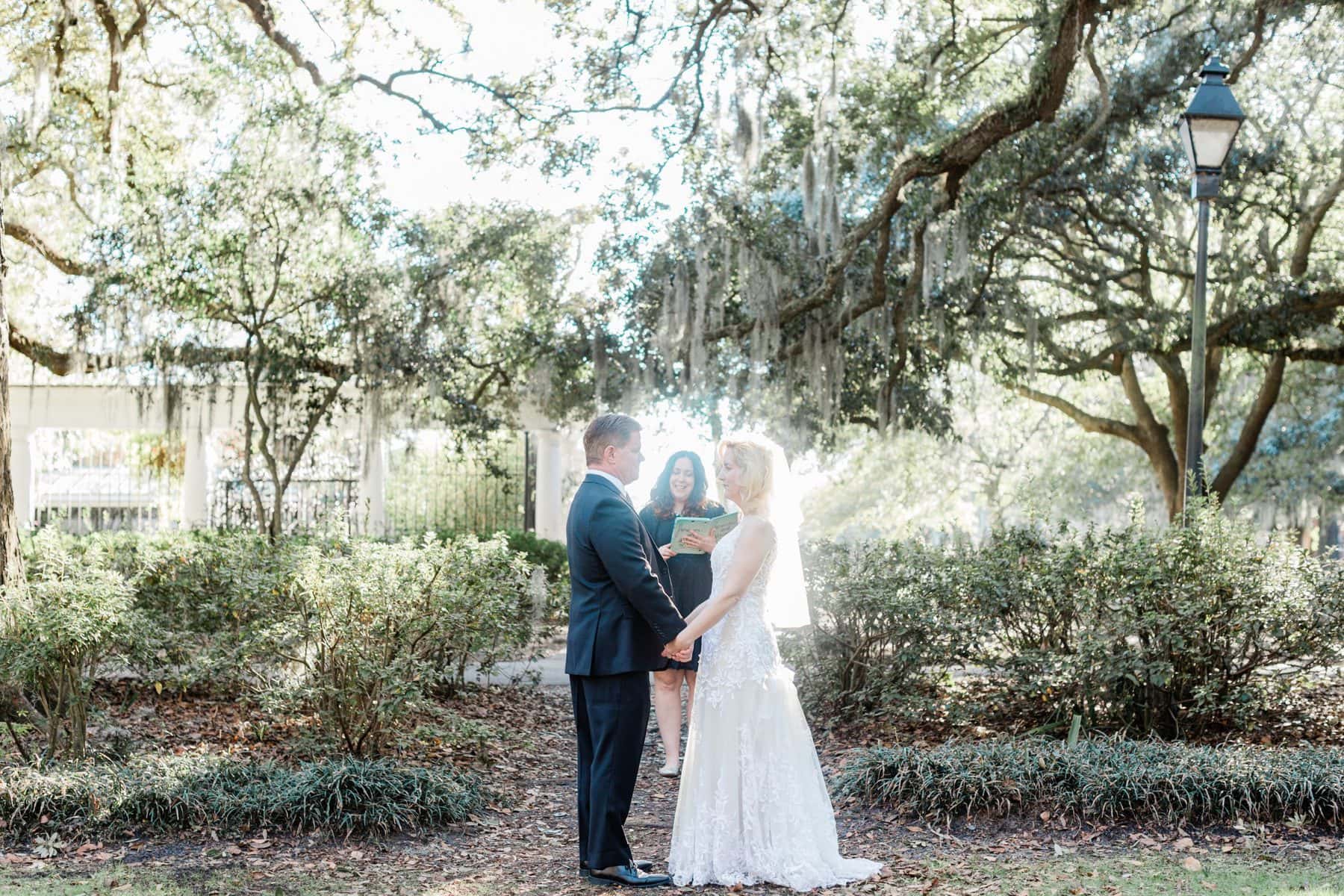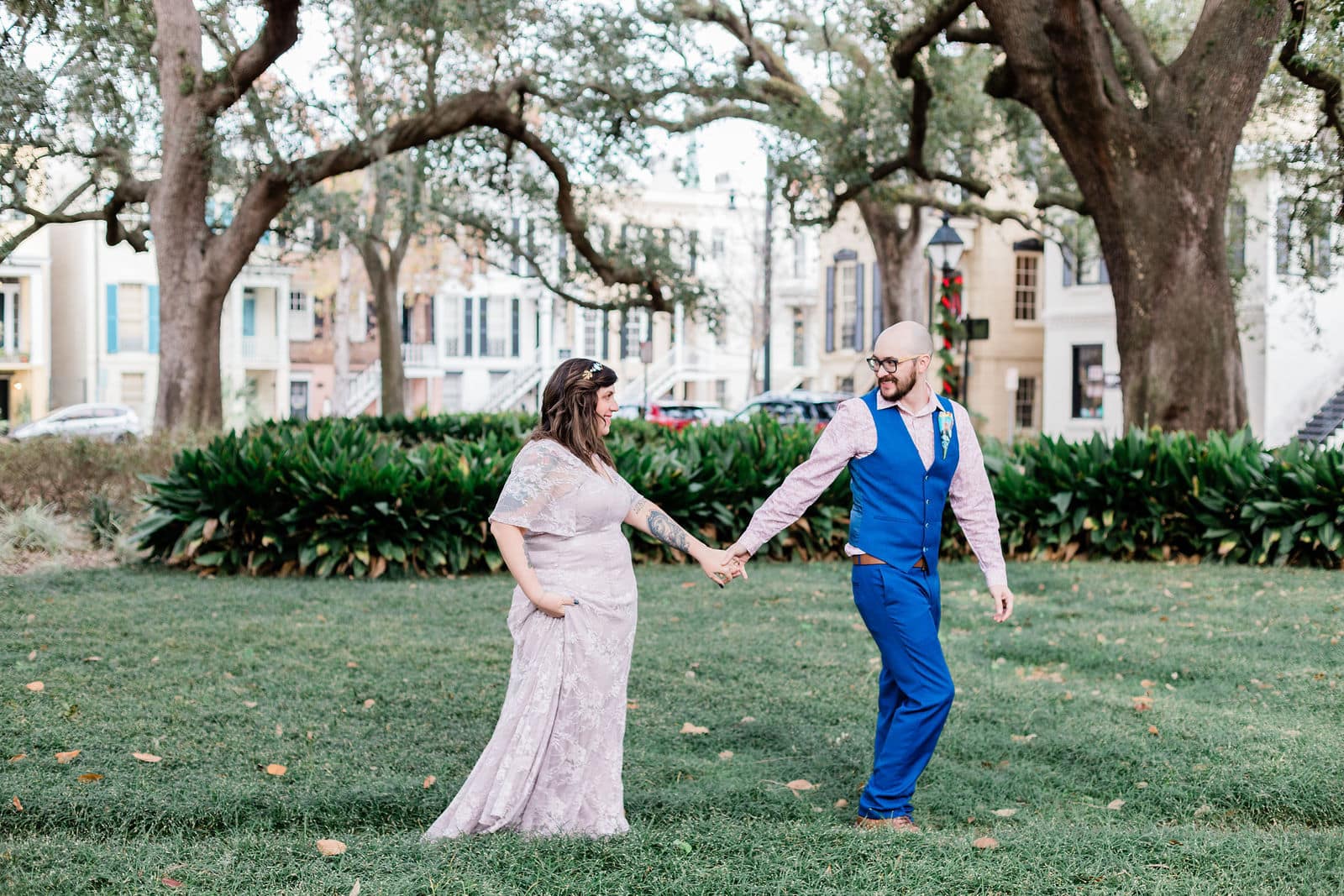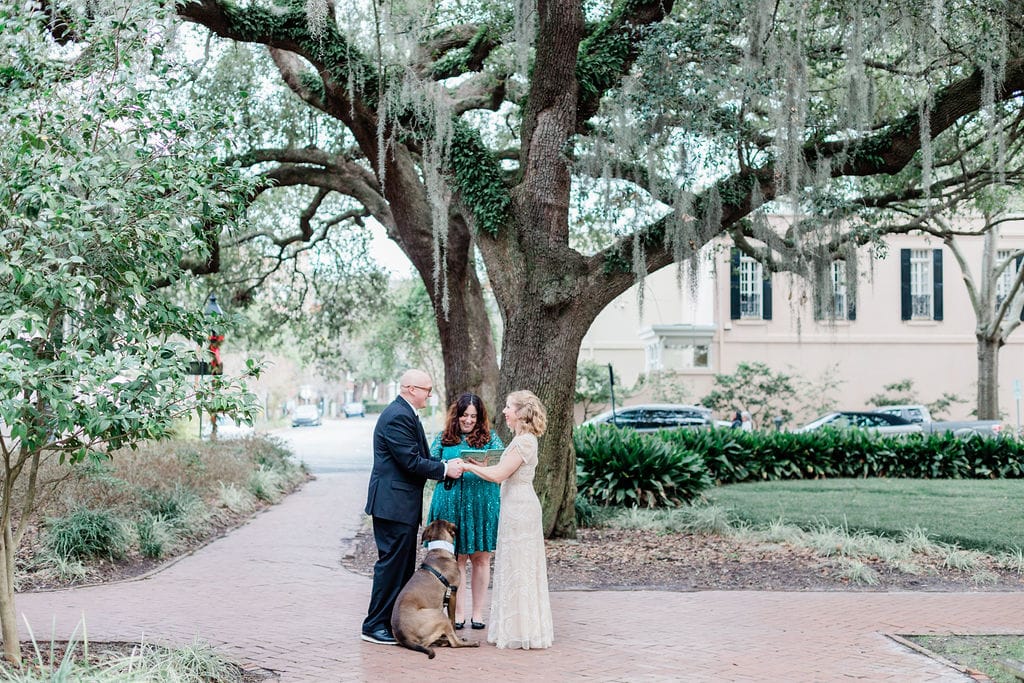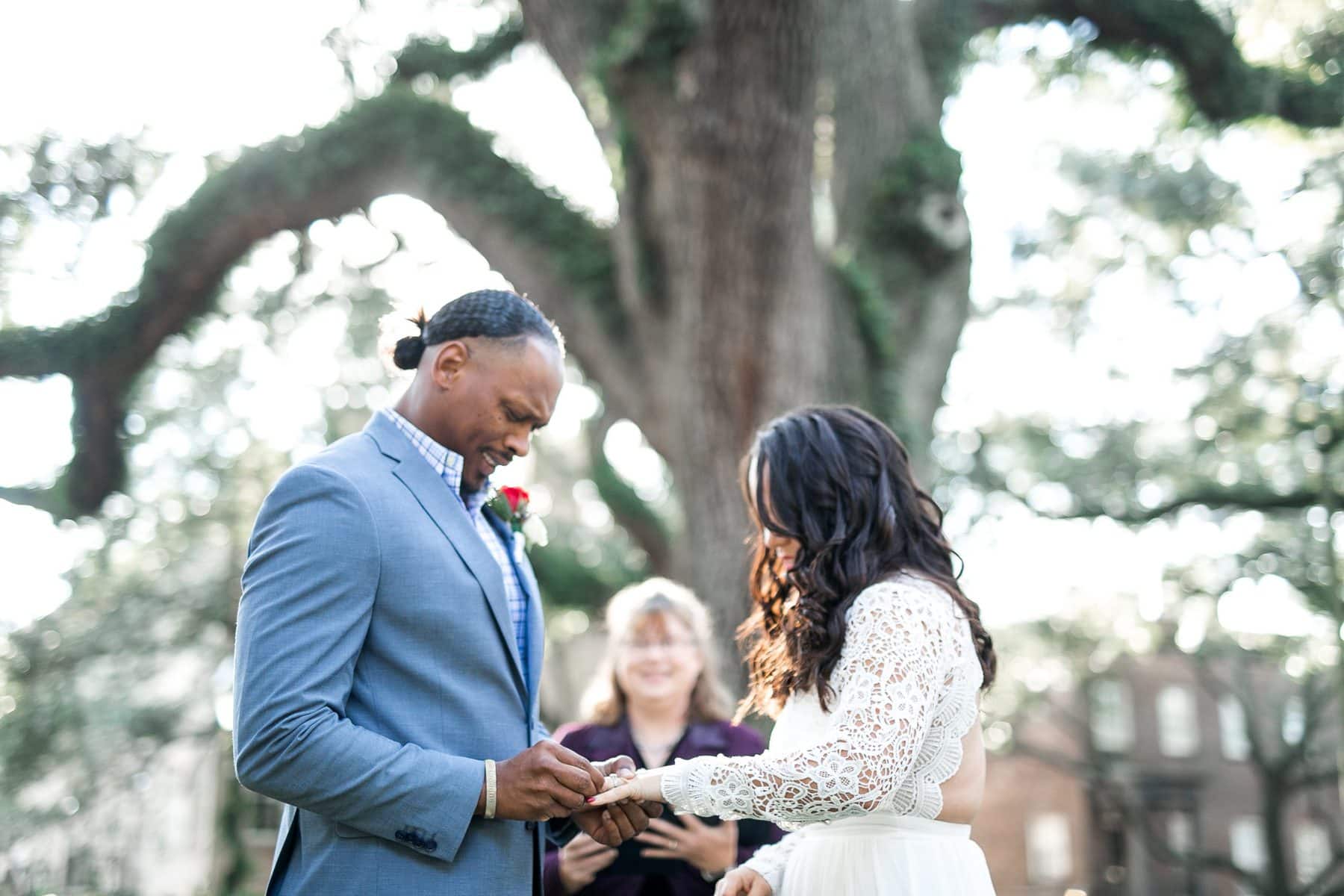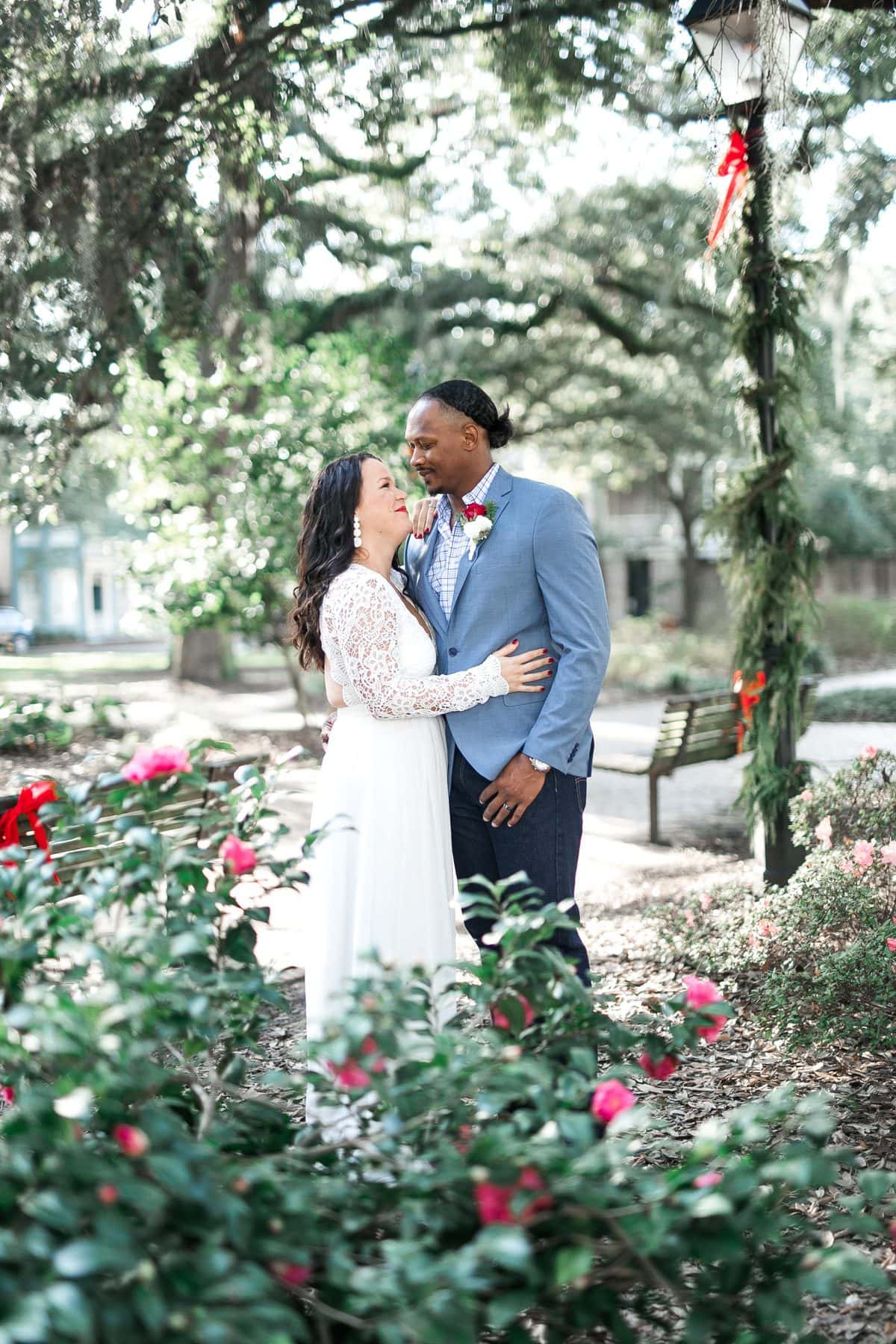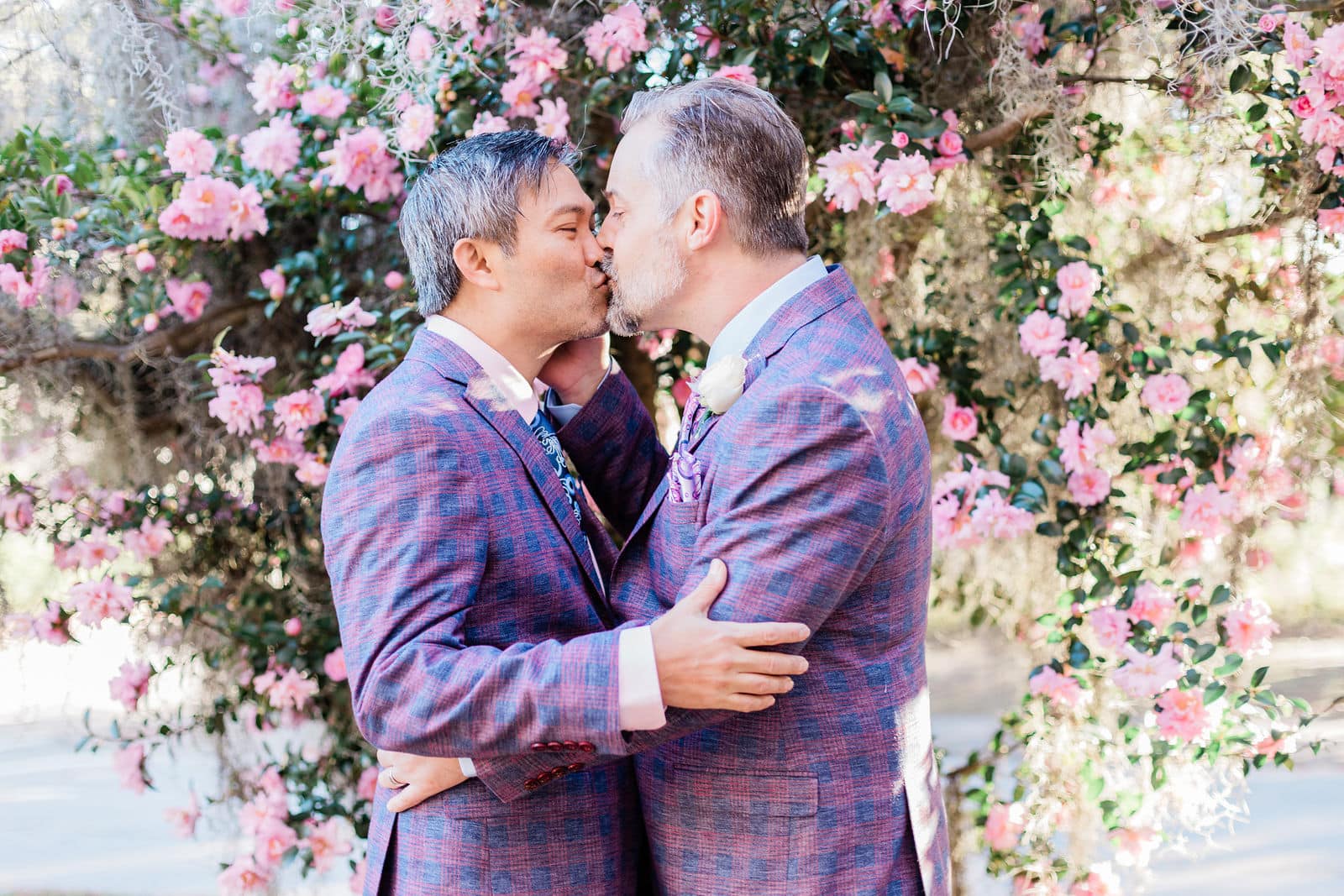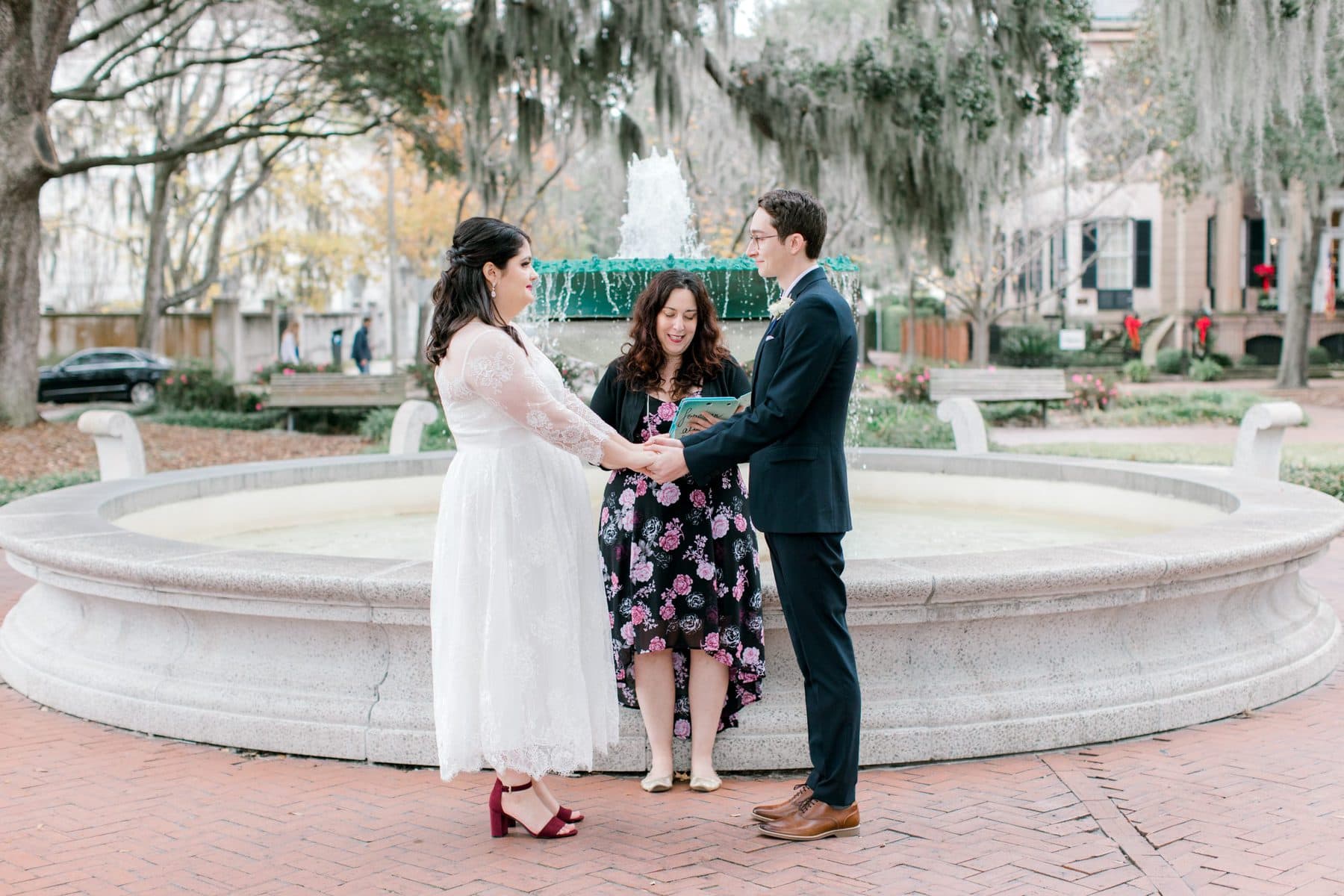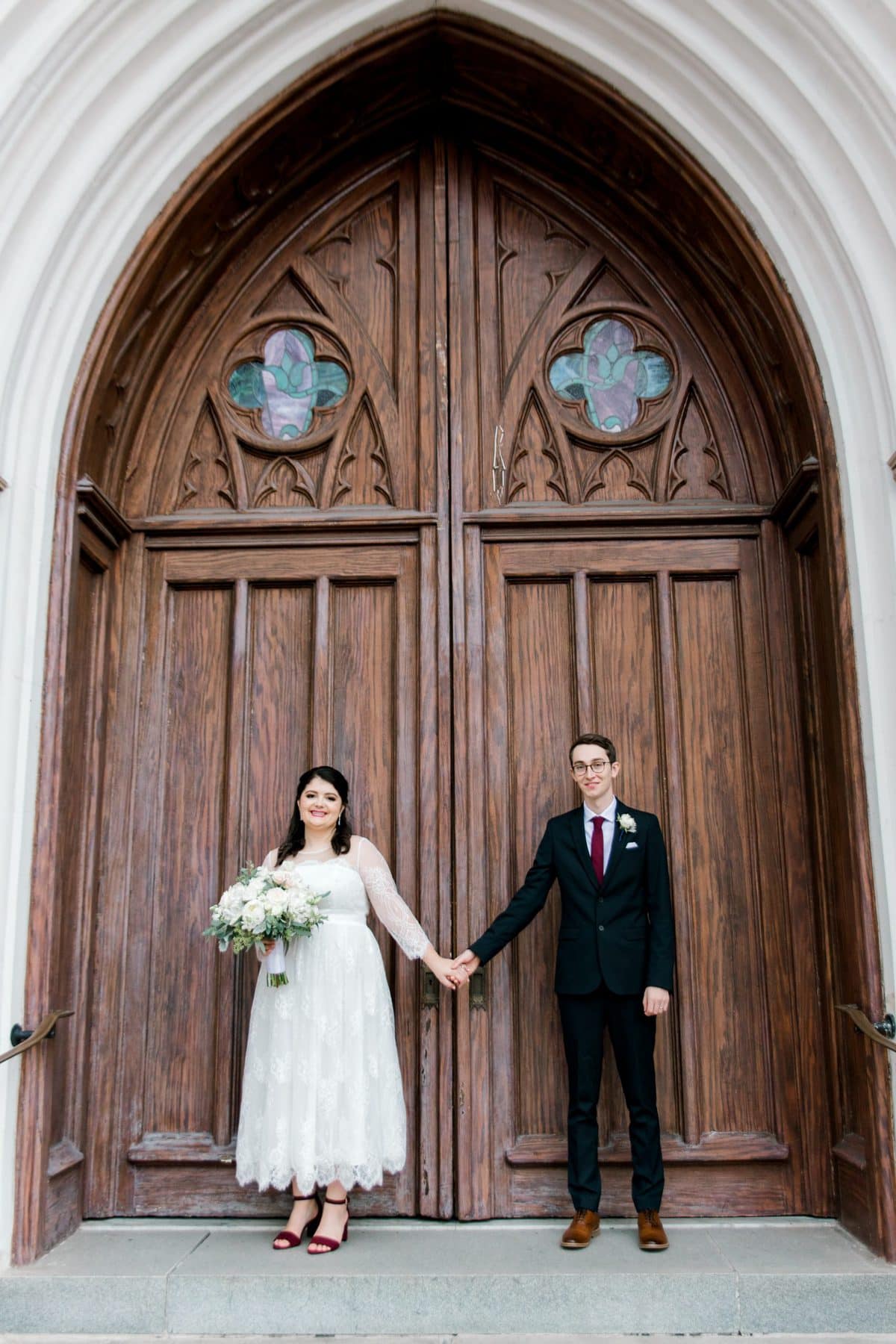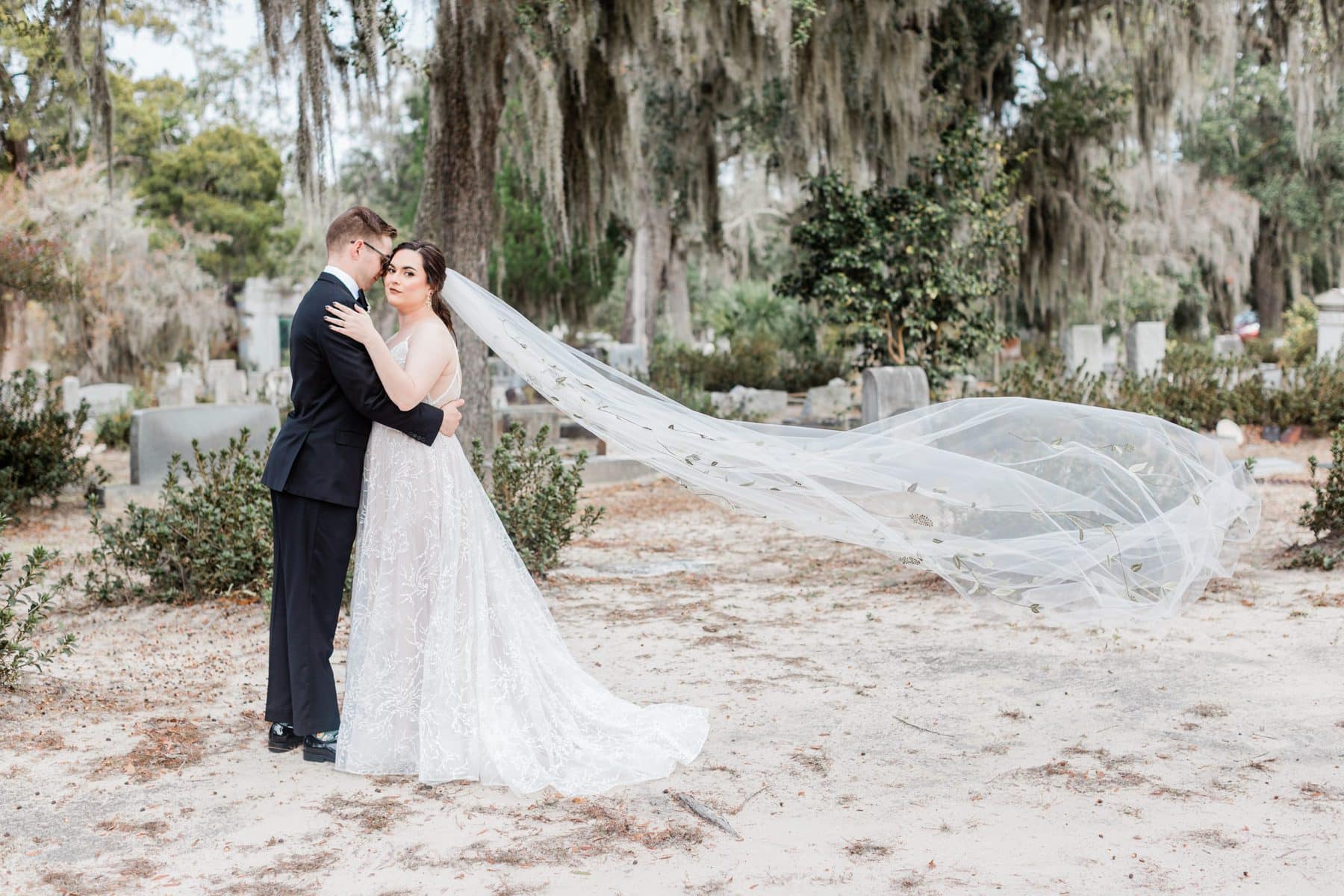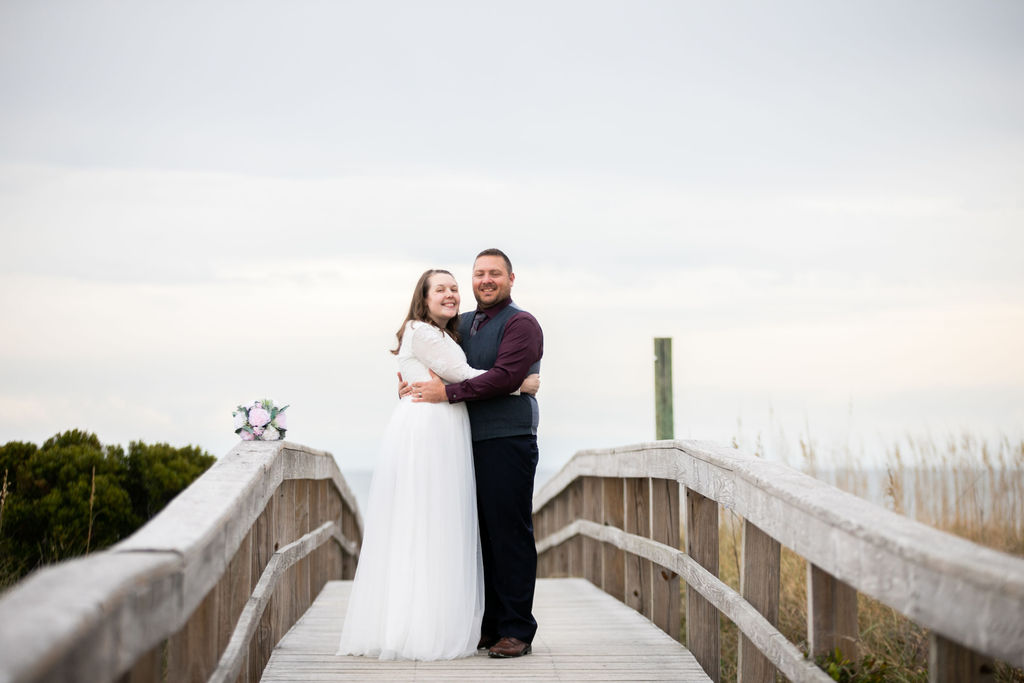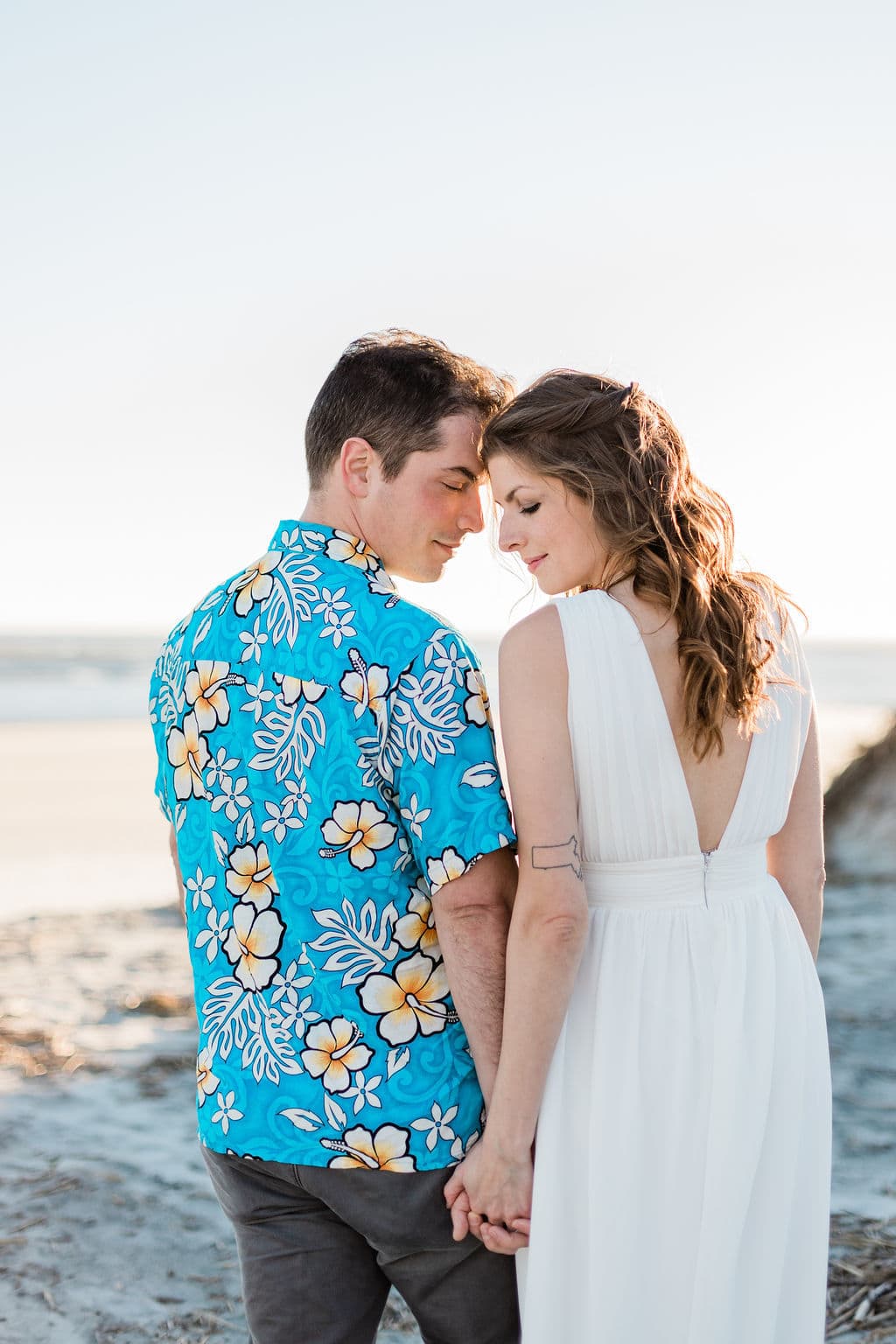 We hope that you loved looking at our couples and all their diverse styles as much as we did! Hopefully, y'all got some great ideas for your own elopement vision, too. We look forward to hearing from you so we can help you plan your perfect December elopement.
Til next time,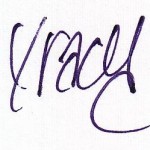 ---