Meet the Officiants!
I'm often requested for ceremonies that take place at days and times when I am already booked, or days where I am just unavailable. But no worries, we also work with excellent Partner Officiants! Our Partner Officiant team works exclusively with Savannah Custom Weddings & Elopements, meaning they are not just any officiant for hire. They are trained and they believe and express our core values of love and inclusivity in their lives.
Partner Officiants perform ceremonies that I prepare and they've married hundreds of happy couples on my behalf! Jennifer, our scheduling manager, or I will answer all questions about the logistics of your day and your visit to Savannah leading up to delivery of your ceremony.
---
Buffy Nelson, Ceremonies Only
Testimonial
"Buffy married my husband and I and she did such an amazing job. I was a nervous wreck and she knew exactly what to tell me & got me going. Thank you so much, Buffy, YOU MA'AM, ARE THE BEST!" –
Renee, April 2018
Favorite officiating/couple story:
I don't have a "favorite" because they are all so unique and special in their own way. I do have memories that stick out for me. The bride that surprised her groom with a Star Wars wedding band instead of the wedding band he picked out. The look on his face was so sweet. I thought he was going to cry!
Another couple had the groom's father pass away unexpectedly and the bride made a picture button of her father-in-law and had the groom wear it instead of a flower on his lapel. He definitely cried.
Favorite television show and/or movie and/or musician:
I consider myself a pop culture junkie! My favorite television show is Seinfeld. Hands down. I STILL use quotes from that show almost everyday. The Walking Dead had me from the first episode! I also like Friends and The West Wing.
I love Green Day. I can just put American Idiot on "repeat." Every album from The Dixie Chicks I love. I wore Janet Jackson's Rhythm Nation into the ground. I hear "Lose Yourself" by Eminem and I feel invincible! My music collection is very eclectic.
Favorite romance story from pop culture (fiction or nonfiction):
I love Dax Shepard & Kristin Bell. They have such a good time with each other…and their story is so simple. They met, got to know each other and then eloped! Bing, Bang, Boom. Done!
Surprise talent, skill or experience from my background that helps me a great officiant:
I used to sing solos in church when I was young….like 7 or 8 years old young. It was never a big deal to me to get up in front of LOTS of people and sing with the choir or by myself. I never suffered from stage fright. It was just something I did. Now, while I don't sing in choirs any longer, performing in front of people doesn't bother me at all.
Can't miss places when visiting in Savannah:
Dinner at Vic's on the River. Ask for a table by the window and watch the sunset while having a great meal. Perfection.
The rooftop bar at The Cotton Sail has a sunset view over the bridge that is breathtaking. Even if you don't drink, the view is spectacular. The first Friday of every month River Street has fireworks that are really cool!
Mrs. Wilkes on Jones Street. There will be a line to wait and eat, but it is totally worth it. Once inside, you share a big table and the food is passed around family style at the table and you get to meet and talk with tourists, locals, and sometimes even celebrities.
Best way to show your love to your partner:
Courtesy and respect. If you are going to the kitchen to get a drink, ask if they would like something. Offer your help if you think they may need it, and respect their decision to decline it. If they are telling you about their day, don't interrupt them to tell them about your day. Let them finish, then you will have their complete attention. If they are scared, comfort them. Don't tell them they have nothing to fear. And most importantly…when it seems like the worst day ever… make each other laugh.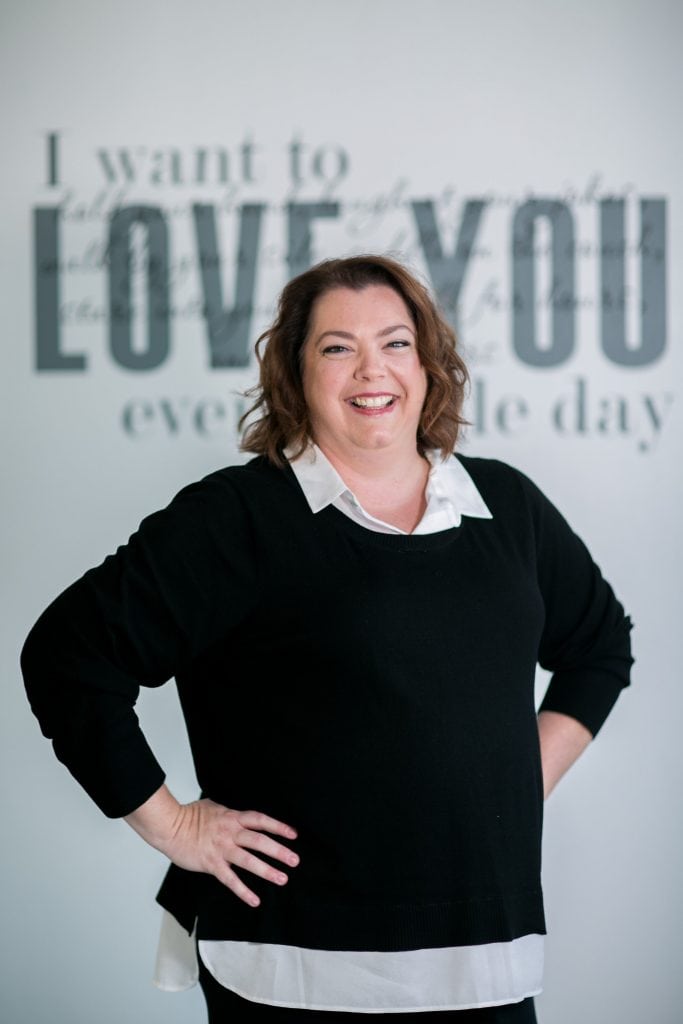 Read More About Buffy On Her Blog Post
---
Molly Hayden, Ceremonies & Signing Services
Testimonial
"Molly officiated and the day was perfect to celebrate 14 years together in the chapel with her!"
Jeannie, March 2018
Favorite officiating/couple story:
I had a couple that laughed through their whole ceremony. They were absolutely giddy to be getting married. It was by far the least "serious" wedding I've done and as you know – laughter is contagious. Soon I was laughing along with them, I laughed while pronouncing them husband and wife and they laughed during the first kiss. That will undoubtedly be a happy marriage!
Favorite television show and/or movie and/or musician:
I could easily watch Bob's Burgers on repeat, but shut it off every once in a while to listen to NPR or blare old-timey blues music. Dance parties in my living room with my 3-year-old are a daily thing.
Favorite romance story from pop culture (fiction or non-fiction):
The Obamas have a love story for the ages. It's beautiful to watch how much respect and love they have for each other. This is a couple you know will grow old together and pass that love and admiration on to their daughters.
Surprise talent, skill or experience from my background that helps me a great officiant:
I played and sang in a 3-piece ukulele band for a few years. We were a novelty but had a lot of fun. Being on stage is very much like being an officiant. You are there to run the show and make everyone feel comfortable and happy.
Can't miss places when visiting in Savannah:
When I moved to Savannah, I fell in love with the squares. Each one has its own unique personality and beauty, but together they represent Savannah's love of green spaces.
Best way to show your love to your partner:
Any sort of relationship takes work – but communicating and knowing you are a team makes it a whole lot easier. Everyone needs a cheerleader. Find yours and marry them.
---
April Hayes, Ceremonies Only
Testimonial
"The biggest, most amazing surprise of the actual ceremony was our amazing officiant, April! Her sincerity and HEART made her a part of our ceremony that we will not soon forget."
-Ronald, September 2018
Favorite officiating/couple story:
My favorite is a culmination of little things in each wedding. A groom brushing the tears of his bride as she recites her vows. Two men joining in matrimony on the beach with the waves crashing in. Or the small sentimental details of a bouquet made with a daughter. It all makes my heart sing and I truly take small snippets from each wedding I officiate to smile about later on.
Favorite television show and/or movie and/or musician:
The Golden Girls is my all-time favorite TV show! I have so many fond memories of watching this with my Grandma. I also love Parks and Rec, The Office, and Schitt's Creek. I am also a huge fan of historical shows, like Downton Abbey, The Tudors and Versailles.
I jam out to Brandi Carlile, Sia, Prince and Billy Joel most often, but you can find a pretty wide-range of music on my phone. Favorite vinyl I own is Billie Holiday: Lady Sings the Blues. My go-to is a good musical like "Chicago" or "Hamilton." I love to listen to NPR and several podcasts, such as Beautiful/Anonymous.
Favorite romance story from pop culture (fiction or nonfiction):
Jim and Pam from The Office—if everything could be that perfectly timed and hilarious.
Humphrey Bogart and Lauren Bacall. They are timeless and were perfect together.
Surprise talent, skill or experience from my background that helps me a great officiant:
During the summer of 2013, I participated in a demanding training in NY focused on the Suzuki method and mind/body awareness with a famous director. I was nervous, failed miserably at times, had to be able to recite Shakespeare in some of the hardest physical positions, had to collaborate with people I had just met from all over the world (making communication quite the feat at times) and put up a show at the end of the summer for the director to see. After that experience, I can live in the moment, hold space with people I don't know, be absolutely fine with mistakes and mess ups, and spit out some Shakespeare in the deepest squat you'll ever see.
Can't miss places when visiting in Savannah:
Whenever I have people stay with me, driving them around the squares is their favorite thing to do. I also make sure to take them to The Gingerbread House, Cathedral of St. John the Baptist, and Bonaventure Cemetery. I love to book family and friends a trolley tour for a shorter stay.
For good food, Huey's on River Street or if you can make the drive, Pearl's Saltwater Grille. Cup of coffee, The Foundery. Go get a cupcake from Back in the Day Bakery.
Best way to show your love to your partner:
I think it's important to understand each other's needs and to give love how the other person receives, rather than focusing on how you receive it. Some people need a gentle touch, encouraging words, total one-on-one time, or something as simple as taking out the trash. It's important to understand what your partner needs so that they feel secure in the relationship.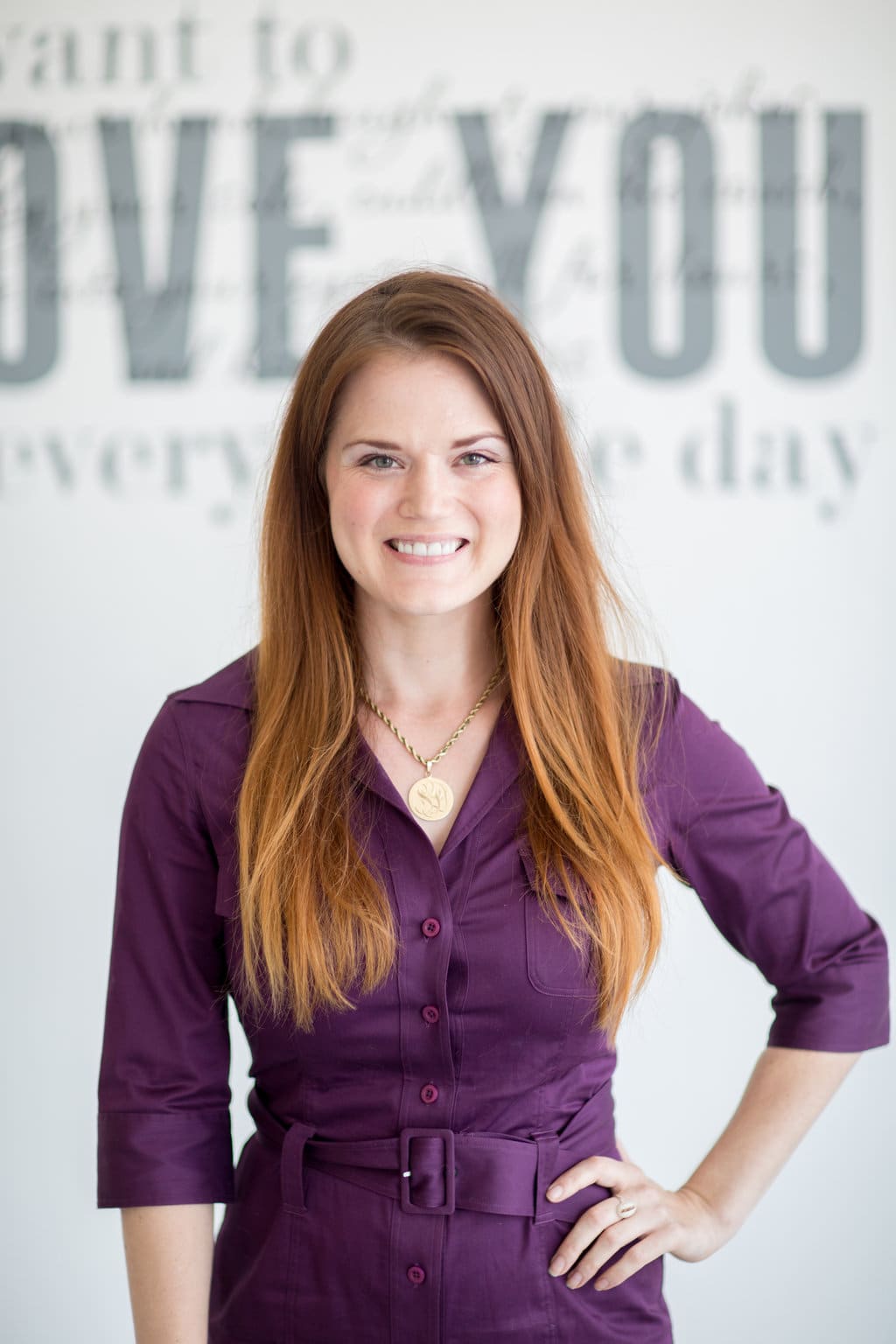 ---
JinHi Rand, Signing Services
Testimonial
"The Simple Signing Service with JinHi was perfect and just what we wanted!"
– Adrienne, September 2018
Favorite officiating/couple story:
As of this point I am the newest partner officiant, and I have married only twenty-two couples, so they are still all my favorite! The two stories stick out. The first was a middle-aged couple who were marrying each other for the second time. They had met and married in the 80s, started a family, divorced and then promptly began dating each other. Now their children are adults, and they have a grandchild, and they decided to get married again.
The second story was from a young couple that started dating at the beginning of this year, and shortly after moved to Savannah together. The groom proposed on the one year anniversary of being cancer free and I met them about two months later to marry them. It sounds like it all happened so quickly, but the shy groom explained that since the cancer, he intends to start a new chapter of grabbing life as it comes and spending time in the best way.
Favorite television show and/or movie and/or musician:
I don't watch a lot of television, but in the past year I have very much enjoyed Babylon Berlin, The Marvelous Mrs. Maisel, Atlanta, The Good Place, and Castle Rock. I have too many favorite movies, and I love documentaries. A few of my favorite films are Harold and Maude, Cabaret, and The Color Purple.
Surprise talent, skill or experience from my background that helps me a great officiant:
It didn't occur to me until I was an adult, that possibly because I grew up in so many different places and cultures, I very much enjoy meeting folks from all walks of life and hearing their stories, and what things mean to them. I especially enjoy performing Simple Signing Services, because it such a nice intimate setting and I am able to witness two people sharing their story, in their own words, together. You can tell a lot about a relationship by seeing how they tell the same story together. I am honored to be able to witness that.
Can't miss places when visiting in Savannah:
There is so much to see in Savannah, even just walking through our beautiful squares, or Forsyth Park downtown will lead you into another world. As far as places to sit and have a coffee, drink, or meal with a touch of our history, I would say Foxy Loxy Coffee and Print Shop. Near the historic Gingerbread House, Foxy Loxy has a very cool space and a lovely courtyard out back.
I would also recommend The Grey for happy hour or dinner. An old Greyhound bus station renovated into a beautiful bar and dining room, serving gourmet takes on regional favorites. And of course, The Olde Pink House, one of our older favorites.
Best way to show your love to your partner:
We are each individuals, and we are constantly growing at our own rate and sometimes in our own direction. Try to respect that about your partner as well as yourself, and try to be aware of what those differences may require in order to communicate your love for each other. If it isn't apparent, ask.