I am often requested for ceremonies that take place at days and times when I am already booked, or days where I am just unavailable. For that reason, I employ Partner Officiants. Partner officiants work exclusively with Savannah Custom Weddings & Elopements, meaning they are not just any officiant for hire. They are trained and they believe and express our core values of love and exclusivity in their lives.
Partner Officiants perform ceremonies that I prepare. Shannon, our scheduling manager, or I will answer all questions about the logistics of your day and your visit to Savannah leading up to delivery of your ceremony.
---
Meet the Officiants!
Buffy Nelson, Ceremonies Only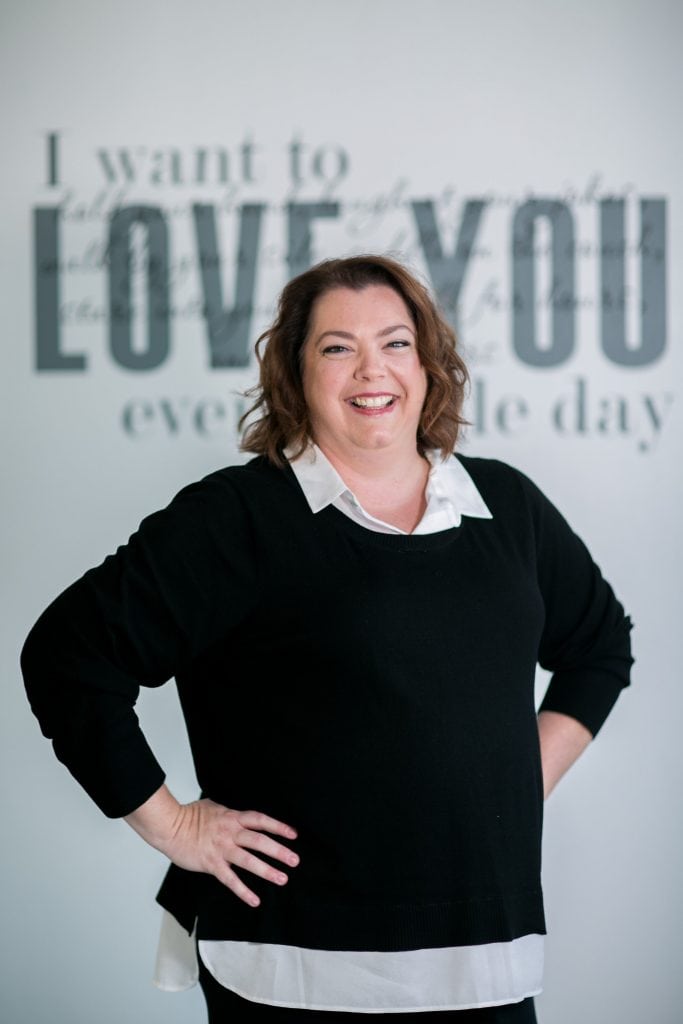 Favorite officiating/couple story:
I don't have a "favorite" because they are all so unique and special in their own way. I do have memories that stick out for me. The bride that surprised her groom with a Star Wars wedding band instead of the wedding band he picked out. The look on his face was so sweet. I thought he was going to cry!
Another couple had the groom's father pass away unexpectedly and the bride made a picture button of her father-in-law and had the groom wear it instead of a flower on his lapel. He definitely cried.
Favorite television show and/or movie and/or musician:
I consider myself a pop culture junkie! My favorite television show is Seinfeld. Hands down. I STILL use quotes from that show almost everyday. The Walking Dead had me from the first episode! I also like Friends and The West Wing.
I love Green Day. I can just put American Idiot on "repeat." Every album from The Dixie Chicks I love. I wore Janet Jackson's Rhythm Nation into the ground. I hear "Lose Yourself" by Eminem and I feel invincible! My music collection is very eclectic.
Can't miss places when visiting in Savannah:
Dinner at Vic's on the River. Ask for a table by the window and watch the sunset while having a great meal. Perfection.
The rooftop bar at The Cotton Sail has a sunset view over the bridge that is breathtaking. Even if you don't drink, the view is spectacular. The first Friday of every month River Street has fireworks that are really cool!
Mrs. Wilkes on Jones Street. There will be a line to wait and eat, but it is totally worth it. Once inside, you share a big table and the food is passed around family style at the table and you get to meet and talk with tourists, locals, and sometimes even celebrities.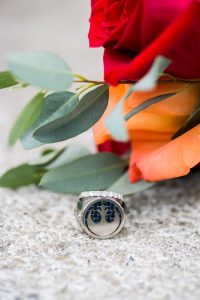 Best way to show your love to your partner:
Courtesy and respect. If you are going to the kitchen to get a drink, ask if they would like something. Offer your help if you think they may need it, and respect their decision to decline it. If they are telling you about their day, don't interrupt them to tell them about your day. Let them finish, then you will have their complete attention. If they are scared, comfort them. Don't tell them they have nothing to fear. And most importantly…when it seems like the worst day ever… make each other laugh.
Read More About Buffy On Her Blog Post
---
April Hayes, Ceremonies Only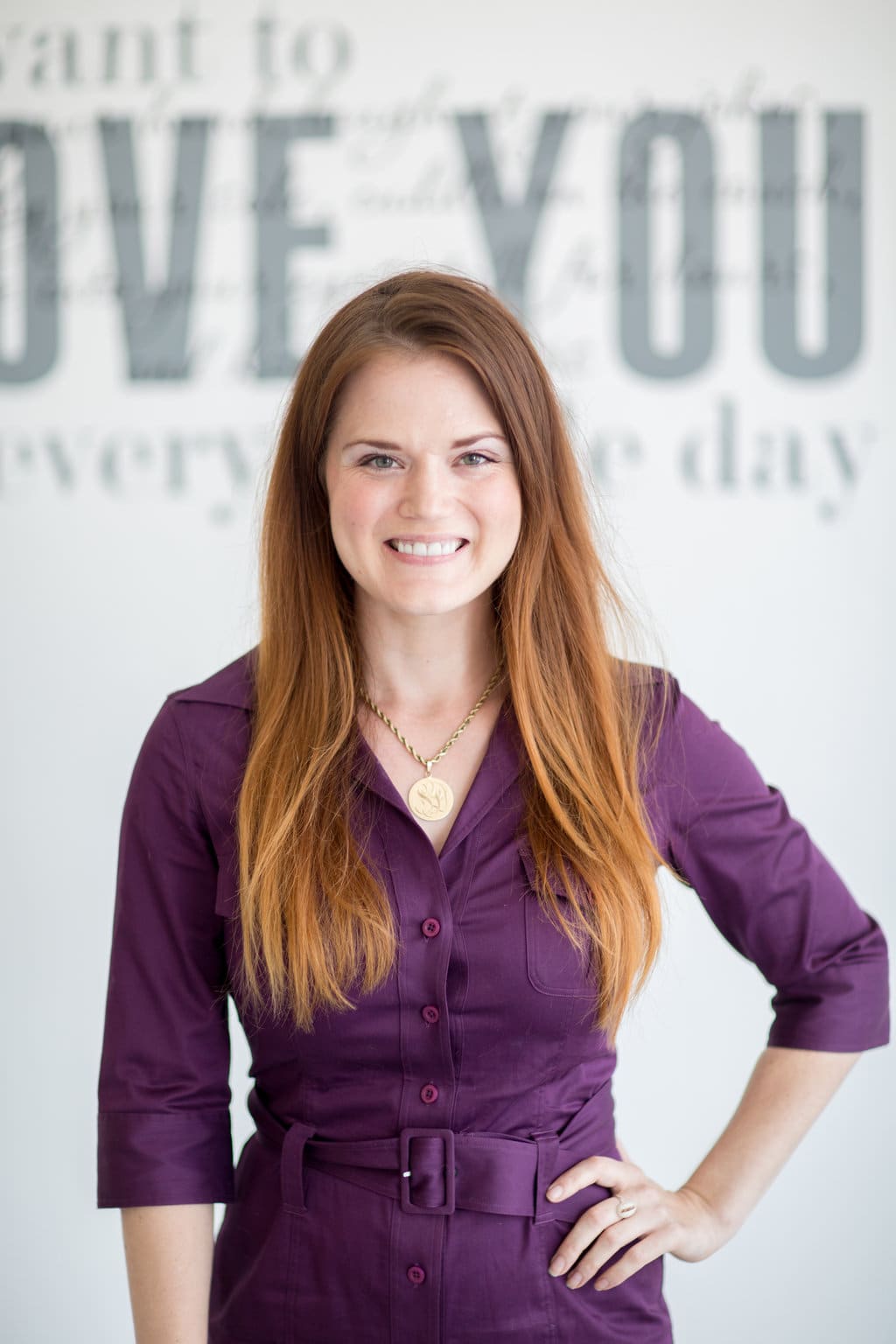 Favorite television show and/or movie and/or musician:
The Golden Girls is my all-time favorite TV show! I have so many fond memories of watching this with my Grandma. I also love Parks and Rec, The Office, and Schitt's Creek. I am also a huge fan of historical shows, like Downton Abbey, The Tudors and Versailles.
I jam out to Brandi Carlile, Sia, Prince and Billy Joel most often, but you can find a pretty wide-range of music on my phone. Favorite vinyl I own is Billie Holiday: Lady Sings the Blues. My go-to is a good musical like "Chicago" or "Hamilton." I love to listen to NPR and several podcasts, such as Beautiful/Anonymous.
Can't miss places when visiting in Savannah:
Whenever I have people stay with me, driving them around the squares is their favorite thing to do. I also make sure to take them to The Gingerbread House, Cathedral of St. John the Baptist, and Bonaventure Cemetery. I love to book family and friends a trolley tour for a shorter stay.
For good food, Huey's on River Street or if you can make the drive, Pearl's Saltwater Grille. Cup of coffee, The Foundery. Go get a cupcake from Back in the Day Bakery.
Best way to show your love to your partner:
I think it's important to understand each other's needs and to give love how the other person receives, rather than focusing on how you receive it. Some people need a gentle touch, encouraging words, total one-on-one time, or something as simple as taking out the trash. It's important to understand what your partner needs so that they feel secure in the relationship.
---
Molly Hayden, Ceremonies & Signing Services
Favorite television show and/or movie and/or musician:
I could easily watch Bob's Burgers on repeat, but shut it off every once in awhile to listen to NPR or blare old-timey blues music.
Can't miss places when visiting in Savannah:
I fell in love with the squares when I moved to Savannah. Each one has it's own unique personality and beauty, but together they represent Savannah's love of green spaces.
Best way to show your love to your partner:
Communication and Love Languages. Find out their love language and love them as they need, and communicate how you need to be loved.
---
Aimee Dostie, Signing Services Only
Favorite officiating/couple story:
When two woman from Germany decided to get married on their vacation in Savannah. Germany still has very conservative marriage laws and while visiting a friend, they said 'why not?' Neither of them spoke fluent English, but I was able to use my German skills and conduct the service in their native language. They initially met on Facebook and then later in person. When Karan met her partner at the train station, she said "Es hat einfach geclicket," meaning it had simply clicked. They were both so pleased to be officially married and to share their story!
Favorite television show and/or movie and/or musician:
I don't watch that much television, but I do like to listen to NPR. My favorite shows are Planet Money and This American Life. Every year around Christmas, my father calls me when he's driving to work and tells me to turn on the radio because David Sedaris is reading his Christmas Elf story. I've had the pleasure of seeing him live in Savannah a few times.
Can't miss places when visiting in Savannah:
There are so many beautiful tree-lined spaces with added historic value. I find that you can never have too much of a good thing when visiting Forsyth Park. On the weekends, there is so much activity between the festivals, concerts, rugby games and even some medieval-style combat fighting. Savannah also houses some of the most magnificent hidden spaces as well.
My local favorite is The Wyld of Skidaway. It's a local joint nestled in the marsh that you can access by boat, kayak or car with dock-side seating. Sunday afternoons they do brunch and live music and there is always fun people watching… not everyone that owns a boat knows how to drive it!
Best way to show your love to your partner:
My favorite activity to do with my partner is to cook dinner together. Listening to music, drinking wine and making up recipes is how we like to spend nights in.
Read More About Aimee On Her Blog Post
---
Christopher Soucy, Ceremonies & Signing Service
Favorite officiating/couple story:
Fred and April were my favorite couple to marry. Nothing about them suggested they were a couple at first. They seemed like they were from entirely different worlds, but as soon as I spoke with them, I saw an endearingly affection between them. And within moments, I couldn't imagine them apart.
Favorite television show and/or movie and/or musician:
The Princess Bride is my favorite movie. Of course, I have a hundred other favorite movies!
Can't miss place when visiting in Savannah:
I love Lafayette Square. The twin spires of the Cathedral of St. John are breathtaking.
Best way to show your love to your partner:
LISTEN.