Congratulations on deciding to begin the next chapter of your life together… and letting me help you say I do!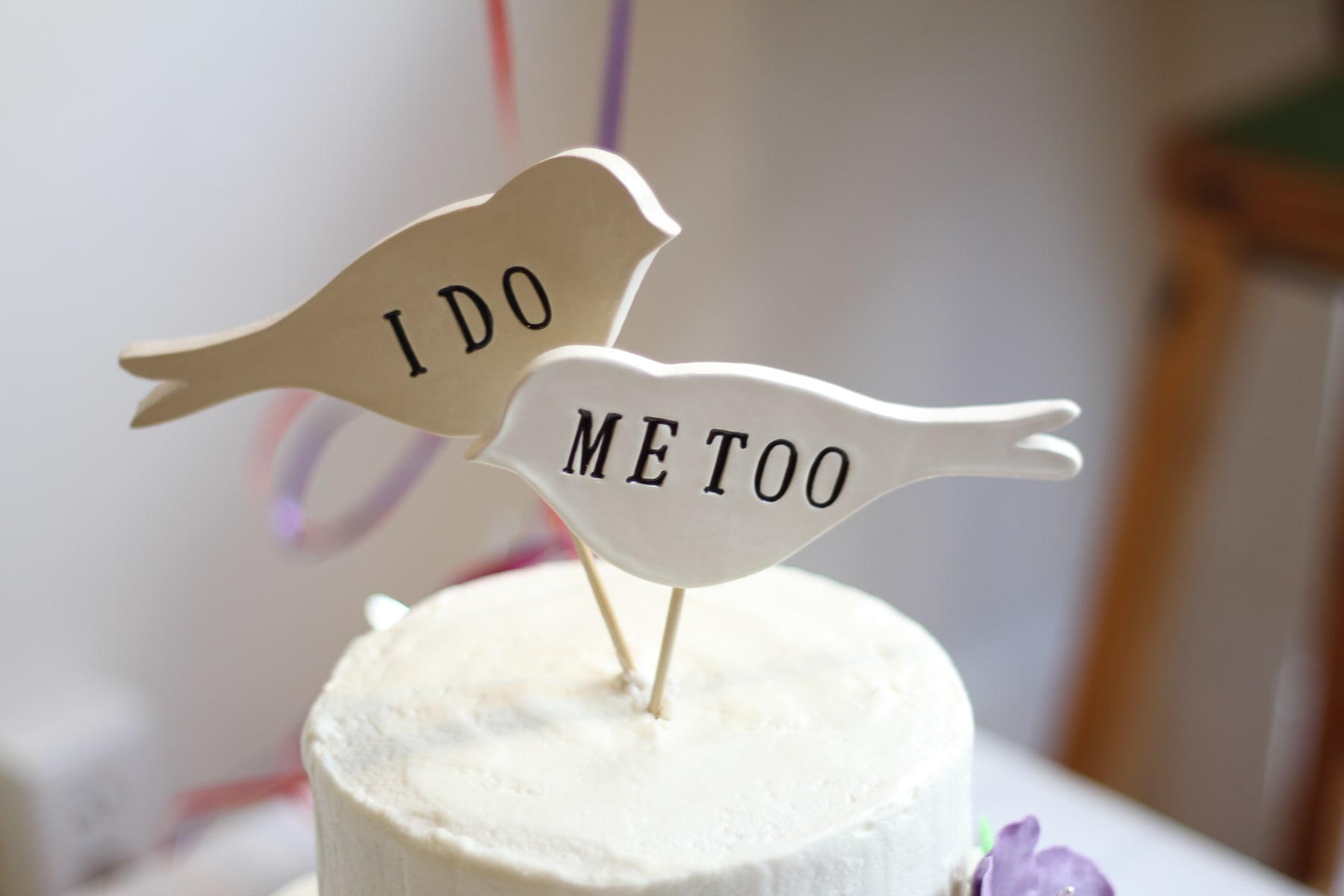 You will find much of the information you need to make a decision about hiring me as your secular or non-denominational wedding officiant on this page. I'm excited to talk with you and provide any additional details you might need to help you make a decision.
My goal at Savannah Custom Weddings & Elopements is to meet the needs of diverse brides and grooms by helping y'all feel relaxed about your wedding or elopement, focus on what's important about your commitment to each other, and meet your financial goals for your ceremony.
Your special day should be stress-free and full of personal joy, love and memories for you, your partner, and everyone you want to share it with! 
If you'd like to know more about me, officiant Tracy Brisson, please check out my bio page. You can also view my growing testimonials page for reviews from couples I've worked with previously.
Important notes on general terms and conditions, including logistical information such as payment and scheduling, follows the package descriptions.
---
Wedding & Elopement Ceremony Package Overview
I have three groups of packages: Ceremony Only, Ceremony Plus Photos, and my Simple Signing Service.
My services are priced differently depending on whether you are booking your wedding during the week or on a weekend (considered Friday after 5PM until Sunday).
I also offer discounts to active military members and couples who book in-season ceremonies at least 90 days in advance.
---

 Ceremony Only Packages
All ceremony packages include a service that meets the legal requirements needed to be married in the state of Georgia, completed legal paperwork that will be filed with the county, and unlimited email consultations with Tracy.
---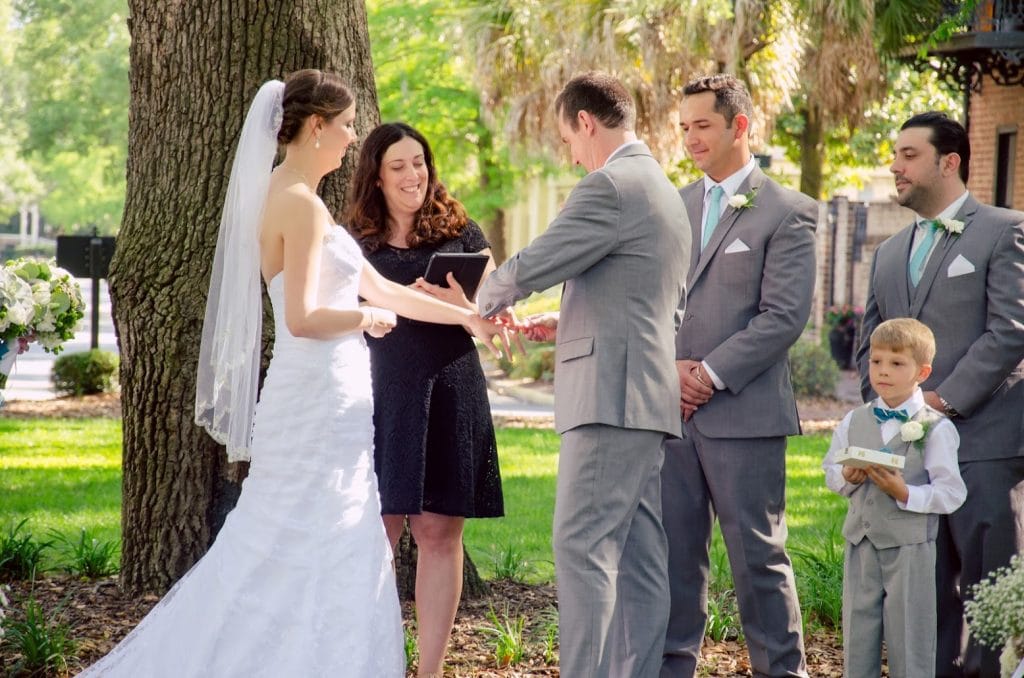 The "All In" Ceremony Package
| | |
| --- | --- |
| Weekend  | Weekday |
| $500 | $425 |
The All In Ceremony Package is for the couple who wants something that reflects their dream marriage ceremony- something original, authentic, and perfect to start your life together. With this package, I'll not only customize your wedding ceremony, but plan and create every unique element you want included from the beginning to end. I'll also provide considerable planning support, including running your wedding rehearsal and consulting with the venue around your wedding ceremony logistics, if needed.
Package Components: 
Two one-hour pre-ceremony consultations with you and your partner in person or via Skype, Google+ Hangout, or phone to learn more about your relationship and intentions for your marriage. We'll discuss unique wedding ceremony ideas and craft a ceremony and vows that reflect your intentions for the start of your life as a married couple.
Research on all of your ideas and proposals for tailored readings, rituals and vows.
Any necessary in-person or phone consultations with your Savannah venue about your ceremony preferences.
Rehearsal attendance and coordination, including a written schedule of the ceremony portion of the day.
A complete ceremony script before the event for your feedback and review.
Let's get started on creating your authentic ceremony!
---

The Create Your Story Ceremony Package
| | |
| --- | --- |
| Weekend | Weekday |
| $350 | $275 |
If you are looking for a custom written ceremony and hands-on, high-touch experience, consider the Create Your Story Ceremony package. With this service, we'll work together to create your special ceremony for your wedding or elopement, whether that means including the story of how you met, an overview of your love affair, your thoughts on your future journey as a married couple, or reflections and readings about love, marriage, or commitment that are important to you.
Package Components:
A one-hour pre-ceremony consultation with you and your partner in person or via Skype, Google+ Hangout, or phone to discuss your ceremony and learn more about your relationship and intentions for your marriage. We'll discuss unique wedding ceremony ideas and craft a ceremony and vows that reflect your intentions for the start of your life as a married couple. We can also plan the processional and recessional together if you wish.
Research on all of your ideas and proposals for tailored readings, rituals and vows.
A complete ceremony script before the event for your feedback and review.
Tell me about your ceremony and book your date!
---
Choose Your Own Adventure Ceremony Package
My Most Popular Package!
| | |
| --- | --- |
| Weekend  | Weekday |
| $245 | $205 |
With this package, choose one of my thematic ceremonies- Traditional, Romantic, Spiritual, Playful or Inspirational- and I'll customize it with your input, whether it's adding special vows, a reading, rituals or other edits. You can review samples of ceremonies that I have performed for these themes on my Ceremony Sample Page. If you have a strong idea of the type of wedding you would like, you can also use this package to engage my guidance and consulting to review and edit the ceremony you have drafted.
Each Choose Your Own Adventure Ceremony is about 10-20 minutes and includes a reflection related to the theme, your vows, your declaration of intent & exchange of the rings, and the pronouncement and public presentation of your marriage. You can also include your custom written vows, a reading of your choice, or a special ritual such as a sand or handfasting ceremony. You will receive a copy of the ceremony prior to the event for your review and feedback.
This package is perfect for both elopements AND large weddings!
---
Tracy's Choice Ceremony Package
| | |
| --- | --- |
| Weekend  | Weekday |
| $195 | $145 |
With Tracy's Choice, I'll choose one of my 10-20 minute pre-written ceremonies based on a simple questionnaire you complete about your spiritual and religious preferences and the pronouncement of marriage. The Tracy's Choice package does not include personalized vows, requested readings, or rituals such as the sand or handfasting ceremonies.
 Schedule Your Choose Your Own Adventure or Tracy's Choice Ceremony Package!
---
Question: I am trying to decide between Create Your Story Package and Choose Your Own Adventure Package? Can you further explain the difference?
Answer:  Sure! 
The Choose Your Own Adventure Ceremony can definitely be customized, but the couple does most of the heavy lifting. We start with a base ceremony and then I will add to and edit it based on information you supply via email- your story, any poems, and rituals, etc.
With Create Your Story Ceremony Package, I am taking the lead. I am interviewing you for at least an hour on video or in person and starting mostly from scratch. I am very hands-on during the entire process and I spend more hours on the work. Your ceremony is very customized.
The pricing difference is reflective of the difference in time I spend consulting with the couple and writing the ceremony. 
Both are great options for all types of couples, depending on time, budget, and vision for their ceremony. Feel free to send me an email for my thoughts on your situation!
---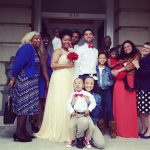 Our family really enjoyed your company after the ceremony. You are awesome!
-Brittany, March 2015
Tracy was amazing! She was so professional throughout the whole planning process even though we gave less than 2 weeks notice for our wedding day. The intro and our vows were both beautiful! She described our relationship and love for one another as if she had known us forever. After the ceremony she stuck around and chatted with us and our guests. We thoroughly enjoyed the ceremony and her company. I highly recommend her. She took the worry out of everything. Her packages are priced very reasonable if you are working on a tight budget and she offers packages for everyone. I am so glad we chose Tracy as our officiant.
---
Ceremony Plus Photo Packages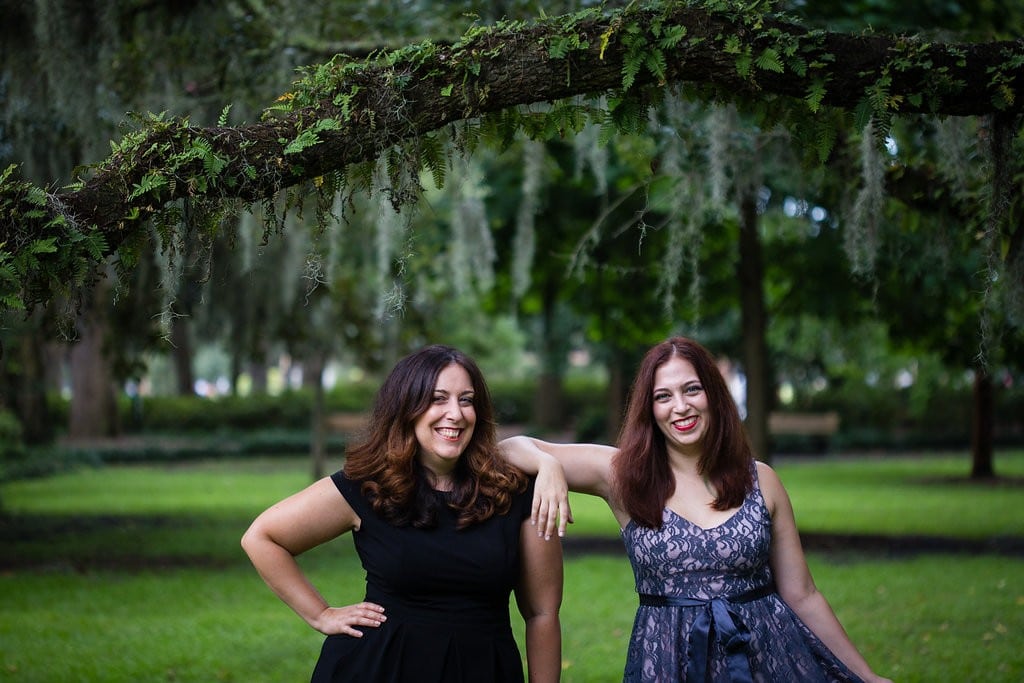 All Ceremony Plus Photography packages include the ceremony services as well as photography provided by Megan Jones of It's Megan Jones Photography. Ceremony Plus Photography Packages are limited to five or fewer guests, though we can accommodate guests with the Savannah Elopement Experience with some purchased add-ons.
---

The Savannah Elopement Experience Package
| | |
| --- | --- |
| Weekend  | Weekday |
| $775 | $695 |
The Savannah Elopement Experience (SEE) is a unique, creative and memorable way to honor your commitment to each other in our beautiful city of Savannah, GA with an hour of gorgeous photography.
Over the course of an hour, get married in one of our historic downtown squares or Forsyth Park in a personalized ceremony and then take photos together in a fun walk among Savannah's sweeping Spanish moss and historic sights. Officiant Tracy Brisson and photographer Megan Jones will make your elopement a day you will never forget! You'll receive between 90-100 professionally edited photos in an online gallery that you can download and share. The Savannah Elopement Experience also includes cupcakes and champagne for your tour.
Learn more about what's included in the Savannah Elopement Experience!
---

The Popup Elopement Package-
| | |
| --- | --- |
| Weekend  | Weekday |
| $595 | $495 |
Our Popup Elopement Package has all the best aspects of the popup wedding movement, but on a more intimate scale. You'll meet us in one of Savannah's historic squares and Tracy will marry you using one of her pre-written ceremonies that is included in the Tracy's Choice ceremony package. You can also choose to upgrade to a more personalized ceremony for a small fee. Megan will take beautiful photographs of the ceremony as well as some portraits of the couple, resulting in approximately 40-50 professionally edited photos. You will also receive a complimentary bottle of champagne and can bring up to 5 guests (and your pets!).
Schedule your Popup Elopement!
---

Simple Signing Service- $75 (Mon-Fri Only)
Because the Chatham County Courthouse does not provide employees to officiate weddings at the courthouse, couples who wish to marry in Savannah must use a professional officiant or other clergy member to marry them at another location. I offer a marriage license signing service for couples who need to get married quickly and do not wish to have a formal ceremony. I'll meet with you and perform the minimum necessary components of my officiant duties to marry you and sign your license.
The Simple Signing Service is $75, only available on weekdays and is performed at The Savannah Cozy Chapel. There is no military discount for this service and payment must be made at the service in cash or credit card. Your marriage license must be issued by Chatham County OR at least one person getting married must be a permanent resident of the State of Georgia if you have a license from another county. Signing Services cannot be booked more than two weeks in advance.
Couples who use the Simple Signing Service are eligible for a 30% discount on future officiating services.
There are restrictions on how and when Simple Signing Services are performed. Read more about what happens at a Simple Signing Service, as well as my tips for making it as successful as possible. 
Find out more about what takes place during a Signing Service!
---
Important Notes About My Packages
Scheduling, Availability, & Associate Officiants
I try to keep my availability up to date here, but it is not always 100% accurate as my schedule changes. Please contact me with your date, time and package option, and we'll go from there. Your date and time will be locked in once you provide a retainer and sign your contract.
I also employ associate officiants to conduct Simple Signing Services and other ceremonies. If I am booked, they may be available. Associate officiants do not perform ceremonies as part of the All In or Create Your Story packages.
Booking & Payment
Once you let me know that you'd like to move forward, I will send you a new client email with an order form, contract, and invoice. A 50% retainer is required to book your ceremony. I accept PayPal and every major credit card. Your balance is due before the ceremony and can be paid online or at the ceremony.
I will accept cash or your credit card via my mobile Square reader on location. I do not accept checks. Your payment will be processed by the The Opportunities Project.
I do not accept tips. A testimonial and a picture will do!
Discounts
I currently offer the following discounts.
30% off Ceremony Only packages for couples who first book me for a Simple Signing Service and later hire me for a second ceremony.
20% off Ceremony Only packages for active military members. I will honor the discount if you (1) are the bride or groom and contact me via an official military email address or (2) show me your active military ID before the ceremony.
10% off Ceremony Plus Photos packages for Simple Signing Service couples and active military members.
10% off for any couple who books a package at least 90 days in advance.
Discounts cannot be combined.
Travel 
I charge an additional travel fee for ceremonies that take place on Tybee Island, St. Simon's Island, Jekyll Island, or in Hinesville, Statesboro, or Beaufort County in South Carolina. Other locations in Chatham County such as Port Wentworth do not require a travel fee. I will also travel out-of-state and other locations in Georgia. Contact me for customized travel estimates.
Travel Fees
Tybee Island
Beaufort County
Hinesville and Statesboro
St. Simons or Jekyll Islands
$20
$30
$50
$60
Locations, Guests & The Savannah Cozy Chapel
I perform my ceremonies in the location of your choice. Clients are responsible for choosing their location and securing permits if required.
I have a guide to squares, parks, and other wedding and elopement locations in Savannah. The guide includes instructions on securing permits, if needed.
I also own the Savannah Cozy Chapel, an inside venue for very small, intimate weddings with limited seating. If you purchase any of my packages for your outside wedding, you are able to use the Chapel for free as a backup location for a couple-only ceremony in the case of inclement weather. You can also rent it for a low cost and host up to 20 guests.
There is no limit on guests for your ceremony unless you are purchasing a Ceremony Plus Photos package. Limits on guests for Ceremony Only packages are only constrained by the location or venue you choose.
I am not a wedding planner. That means I cannot help you with other aspects of the wedding planning process or help you with your reception. I am happy to refer you to my favorite wedding planners and vendors.
Rehearsals
The All In Ceremony Package includes rehearsal attendance. If you purchase another package and would like me to attend a rehearsal, the fee is $75. I can also run the rehearsal if you'd like. I also write my ceremonies with stage directions so someone can play my part at a rehearsal if needed.
Marriage Paperwork
You must obtain a valid marriage license on your own prior to the ceremony. In Savannah, GA, this is relatively easy. At the ceremony, I will sign your marriage license. If you would like me to file the paperwork with the county on your behalf, I am happy to do so.
Filing your marriage license with the courthouse is free. However, their mail service can take 3-4 weeks for them to send you your certified copy. If you need your marriage certificate sooner and cannot file it yourself, you can elect to have me file it in person at the courthouse and then express ship you your certified copy of your marriage certificate within one week for an additional fee of $35.
Spanish Wedding Ceremonies
I conduct a number of wedding ceremonies in Spanish. I am not 100% bilingual, but proficient in reading and speaking the language after schooling and I can read with the correct pronunciations.
Here is what I offer/require for dual-language ceremonies.
– I can have any ceremony piece professionally translated. That is included in any package price.
– I do have a general rule that any ceremony piece I say in Spanish, I also say in English. It is not hard and fast except for the vows which are the legal part, but makes me more comfortable.
– As I am not 100% fluent, I keep all of my conversations with clients and family members in English outside the performance of the ceremony.
A dual language ceremony is not included as part of Tracy's Choice Package or the Popup Elopement Package.
Same-Sex Marriage
I am an advocate for marriage equality and I am excited to help you honor your commitment.
Vow Renewals & Commitment Ceremonies
I love doing vow renewals and commitment ceremonies! I'd be very happy to help you create a ceremony that reflects your relationship. All of my packages can be applied to a vow renewal or commitment ceremony.
---
Book your service or send me your questions!
Thanks for reviewing my packages! Please contact me  and I'll get back to you with answers to your questions about my services or how to book your wedding.