Hey y'all! I know that many couples are trying to figure out what to do when the world is full of uncertainty. Making your commitment to the person you have decided is YOUR person is one of the most important moments in your life and there is a lot of pressure to do it "absolutely right," whether that is who should be there, where it should be, and when it should be.
Having helped over 2,000 couples marry their partner has taught me that the most important factor in planning your wedding is that it is focused on the two of you and your joy. I am confident that our team can help you experience that and feel safe in your decision and grounded in the beauty and purpose of the moment.
November and December are already some of the best times of years to elope in Savannah or on Tybee Island with just you or a few guests. While other places are getting cold, the weather is still mild here, and less hot than other months. With shorter days and the sun lower, you have softer light and longer golden hours in the hours before the sun sets between 5PM and 6PM. While we can't guarantee that there aren't some days that may drop into the 40s, most days are are between 60 and 70 degrees and it's one of the few times of the year where you could wear a sleeveless OR long sleeved dress and feel comfortable.
Here are some photos of couples who we have helped get married in November who loved their decision. If you are interested in getting married with us, we have more information at then end of the blog post.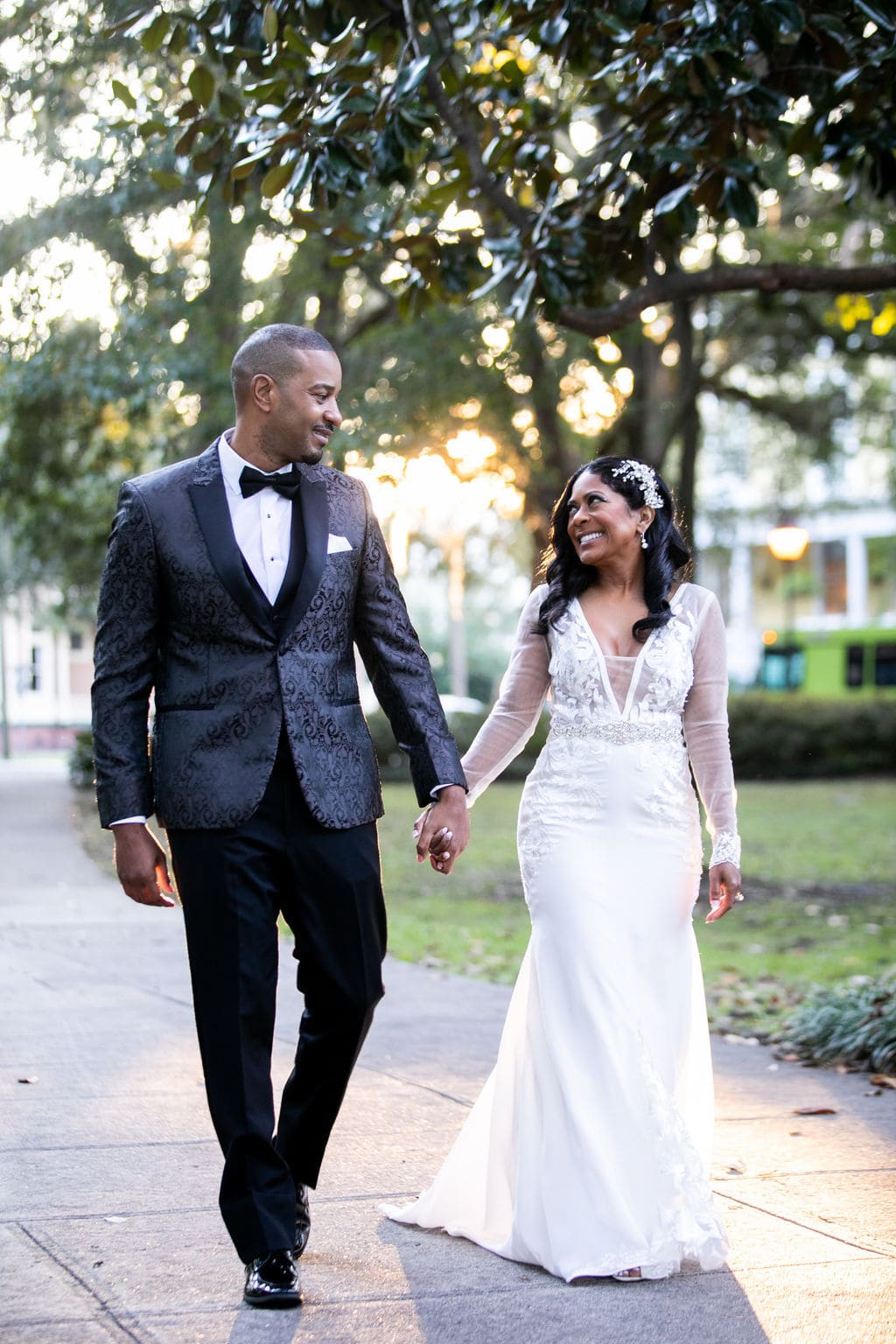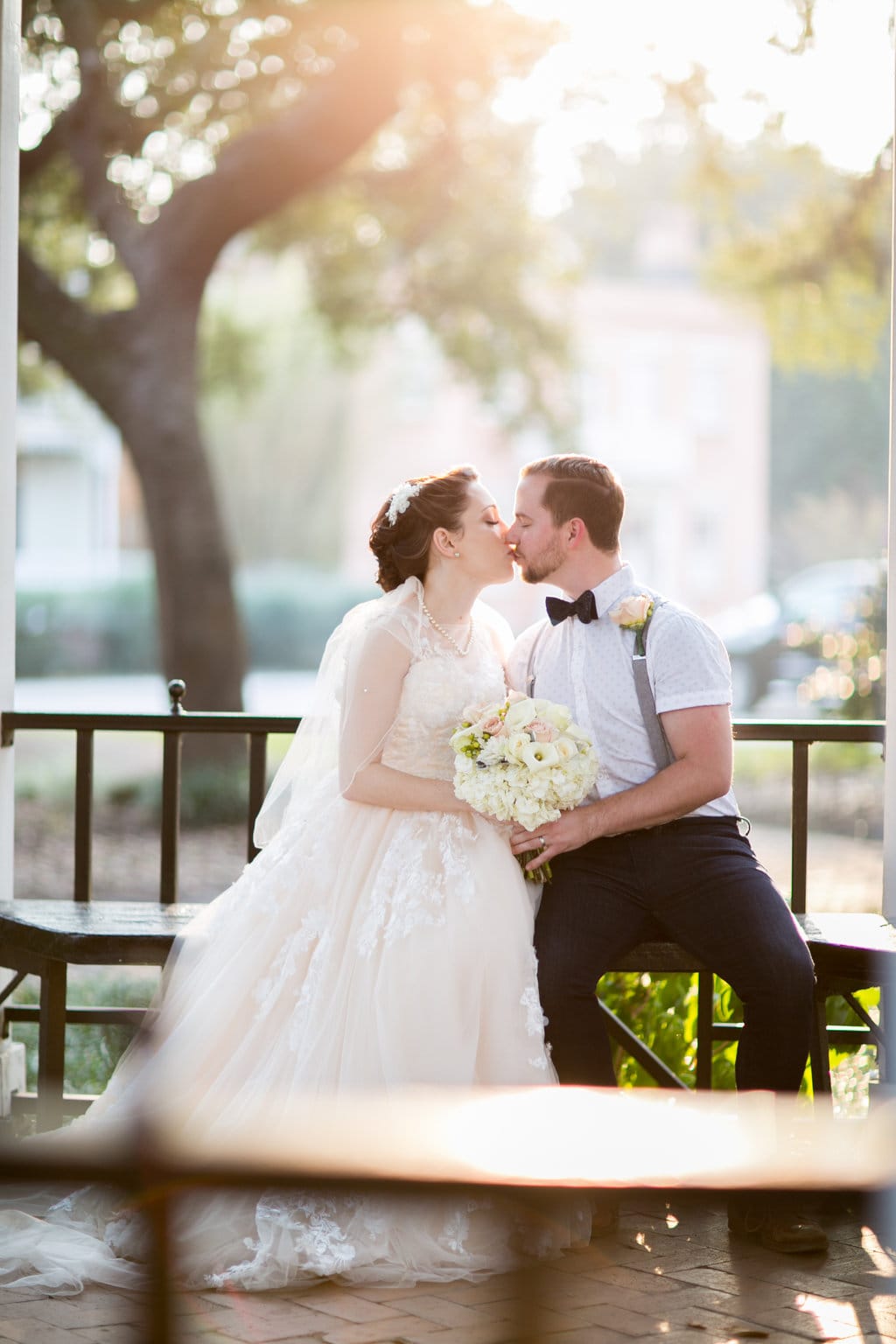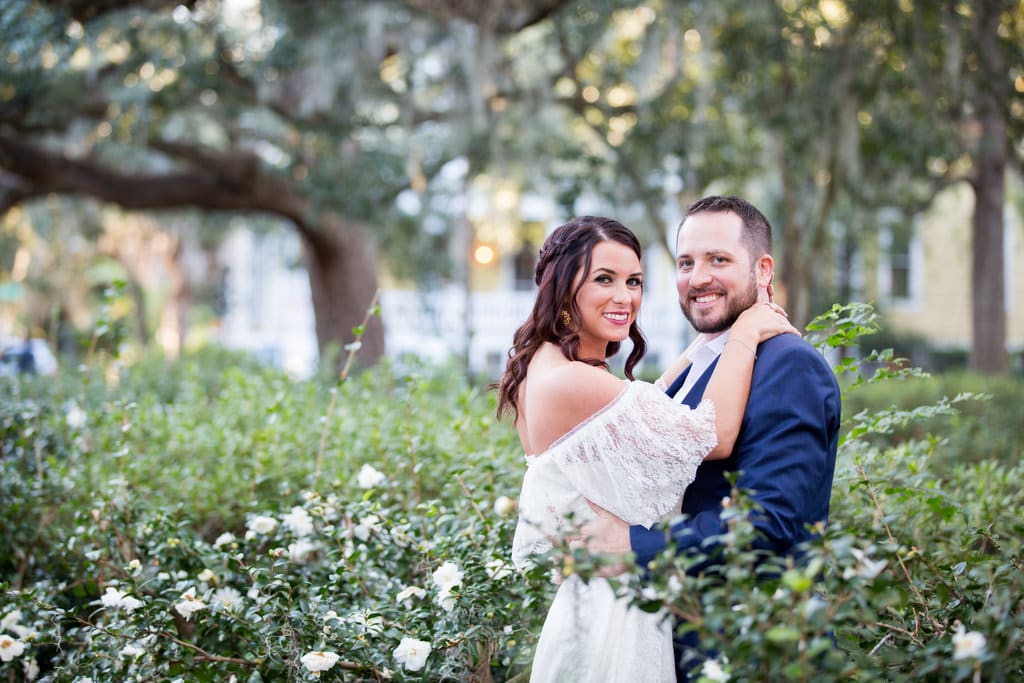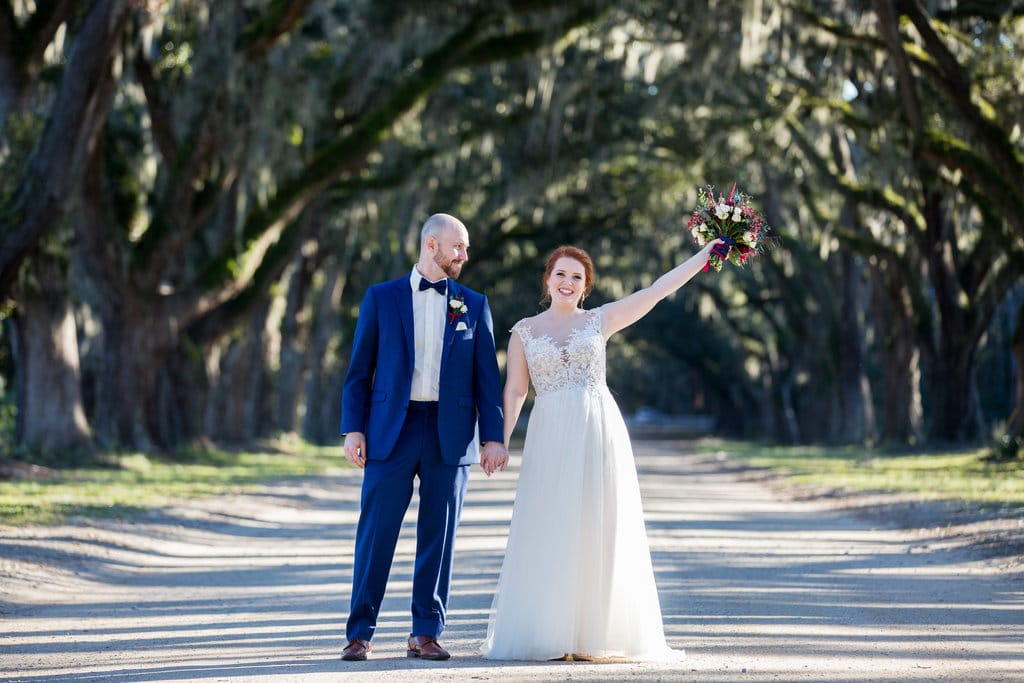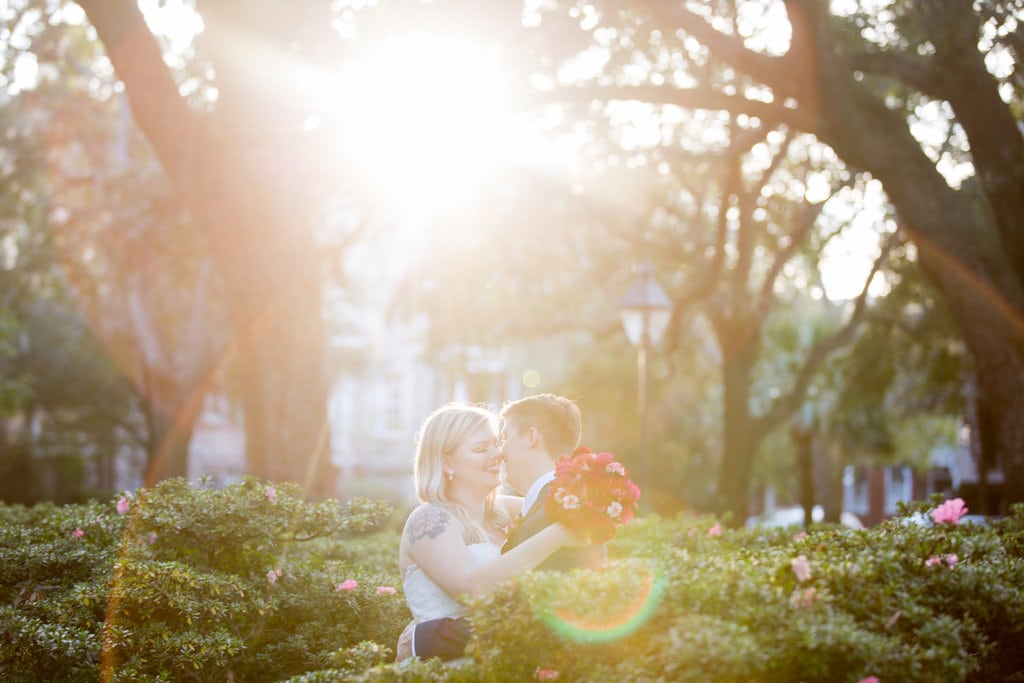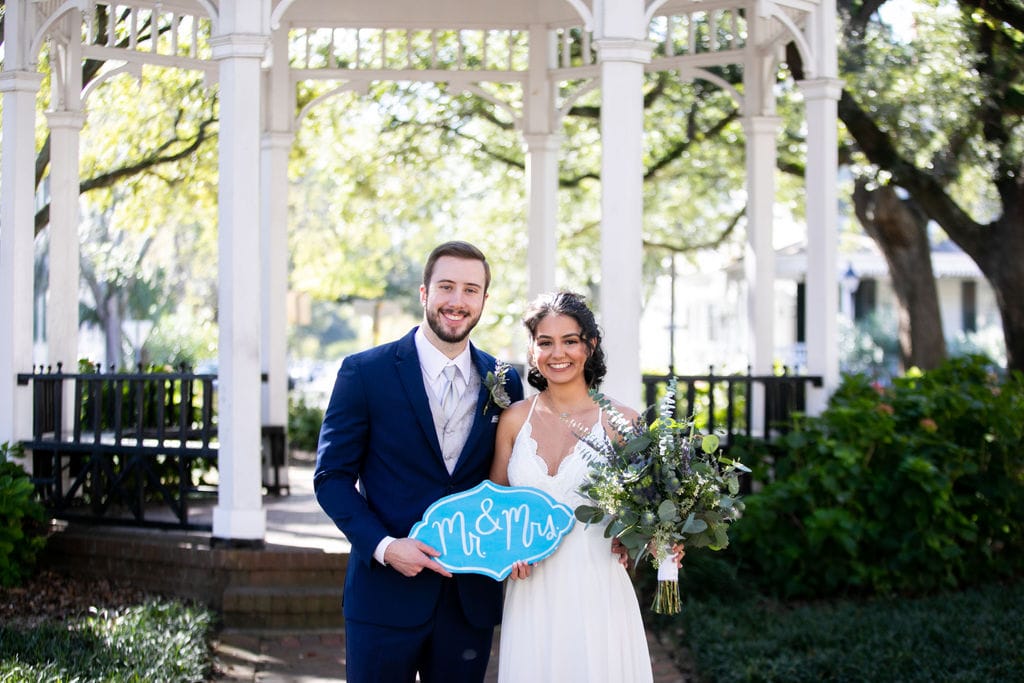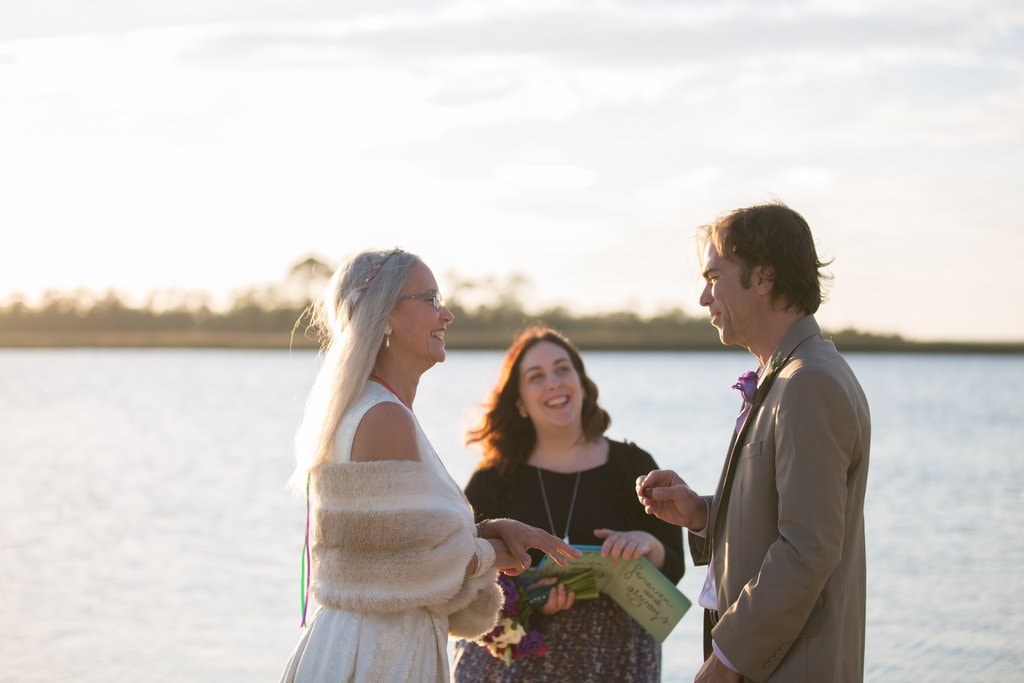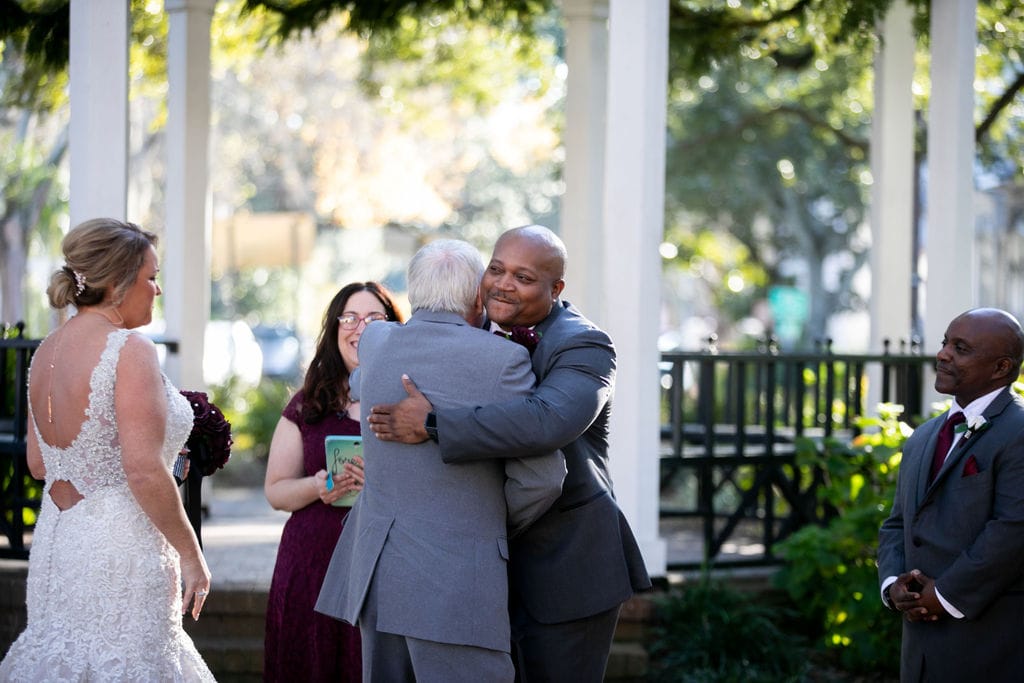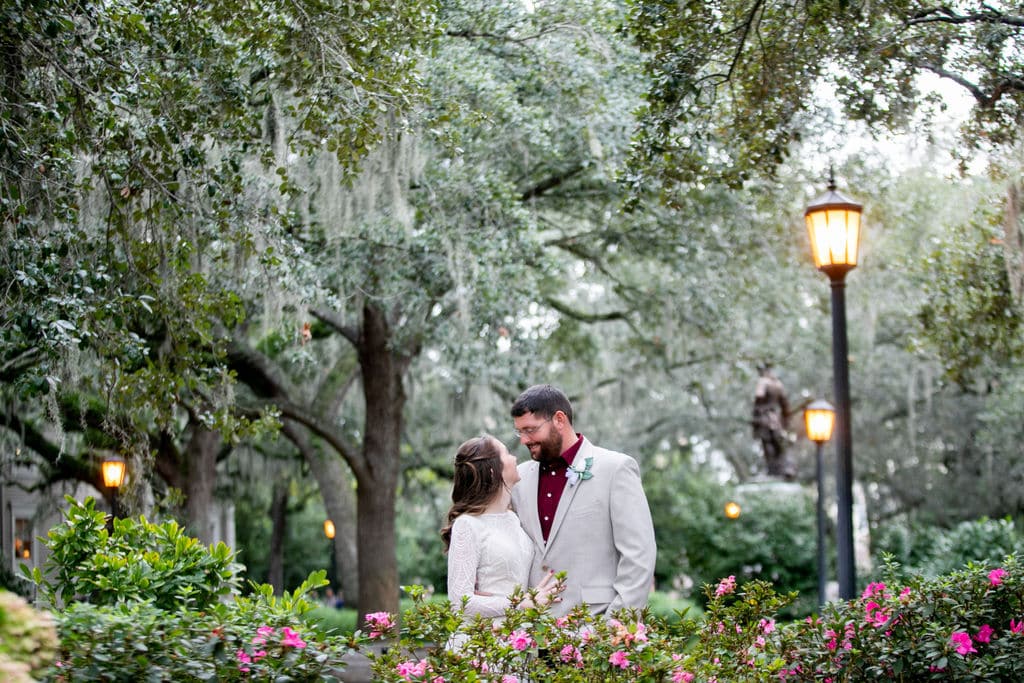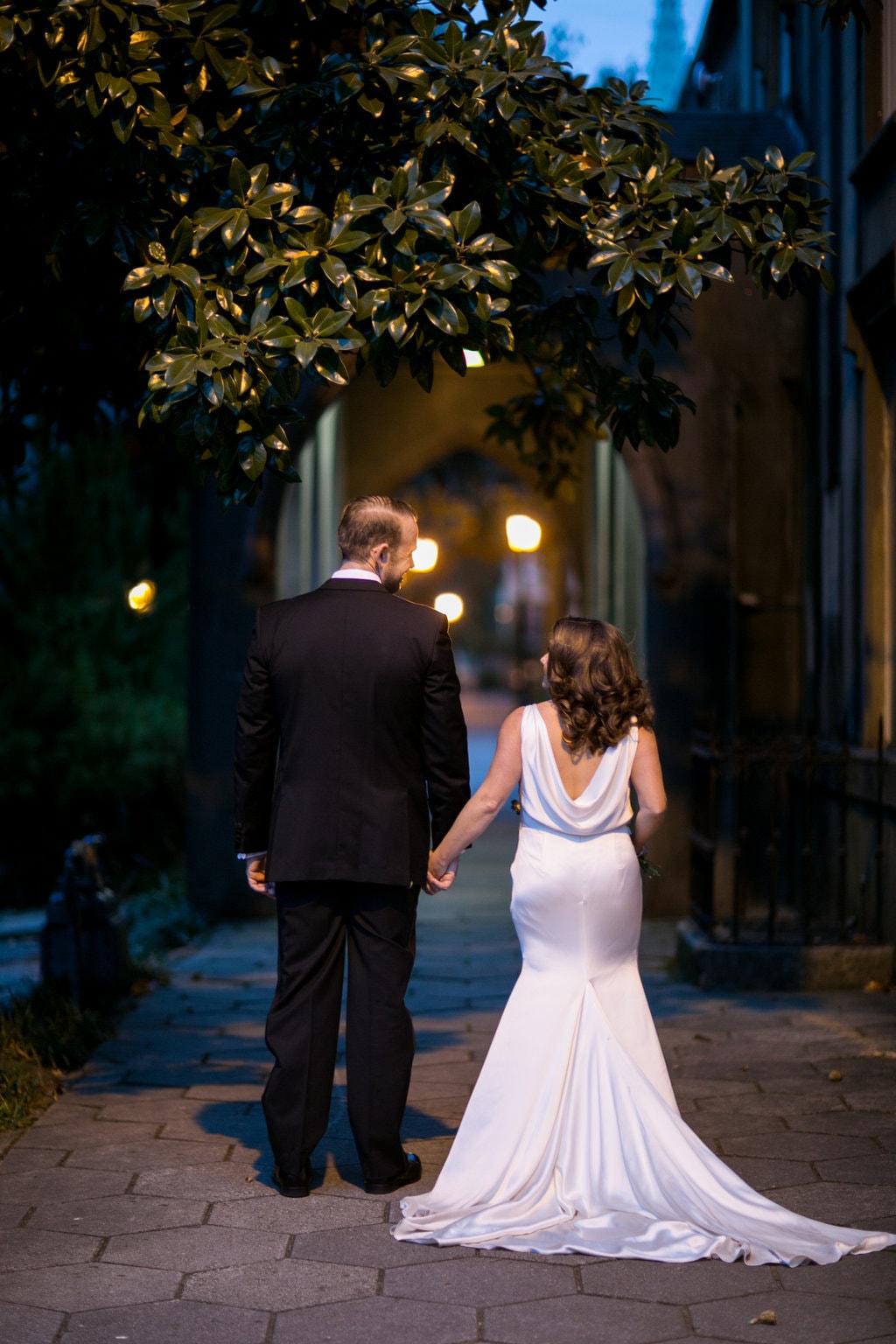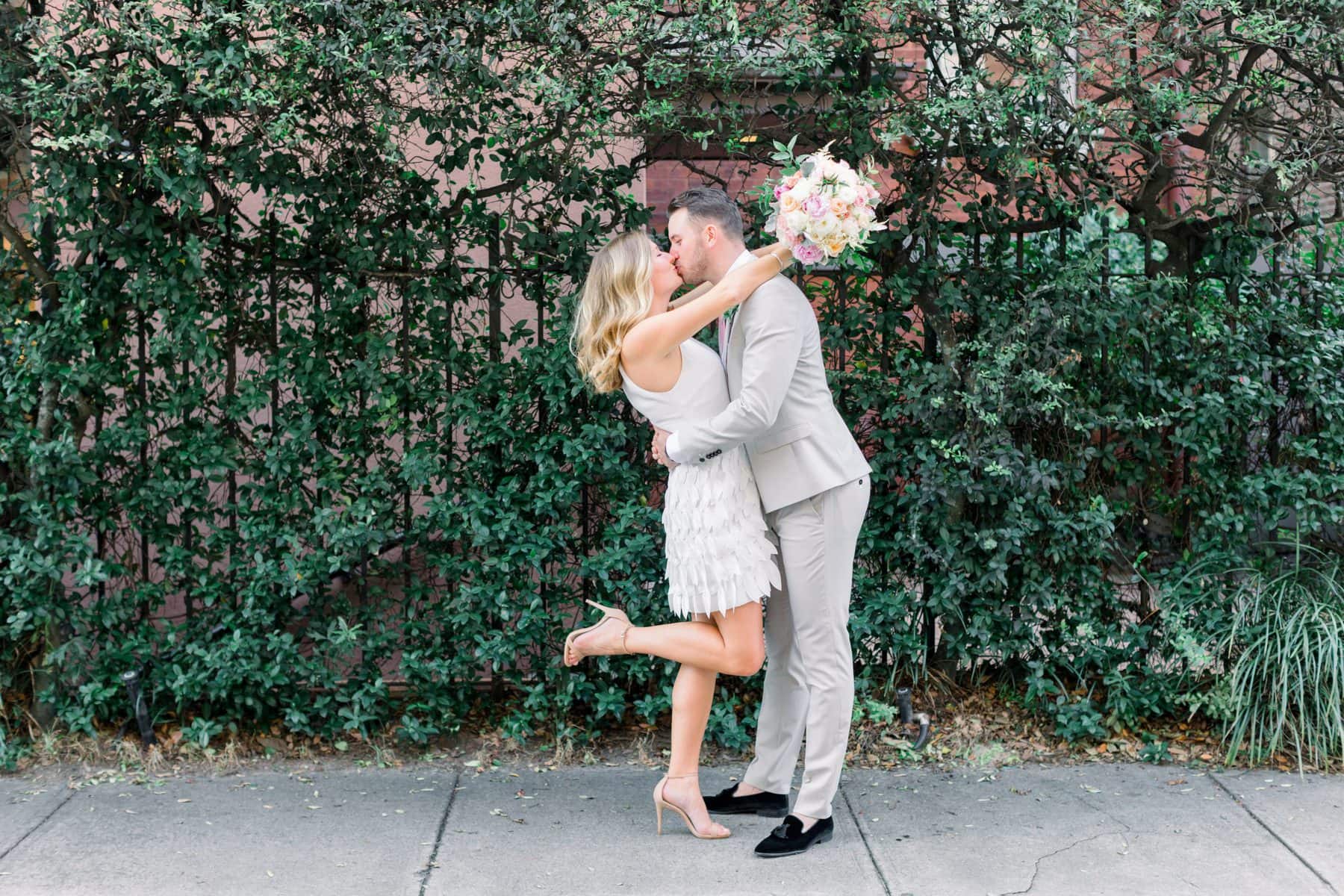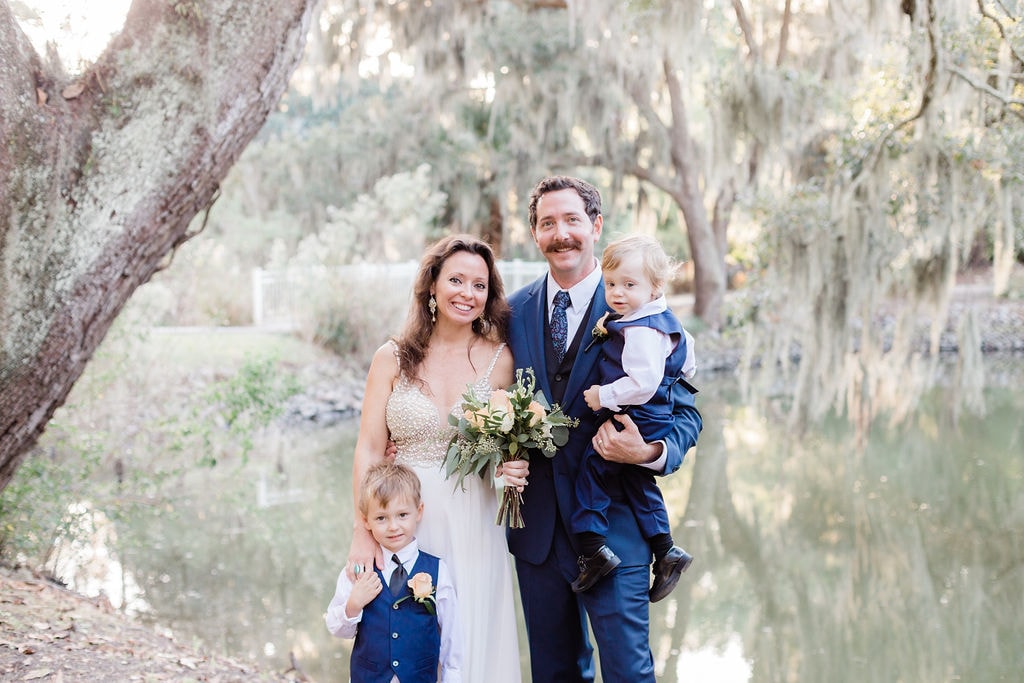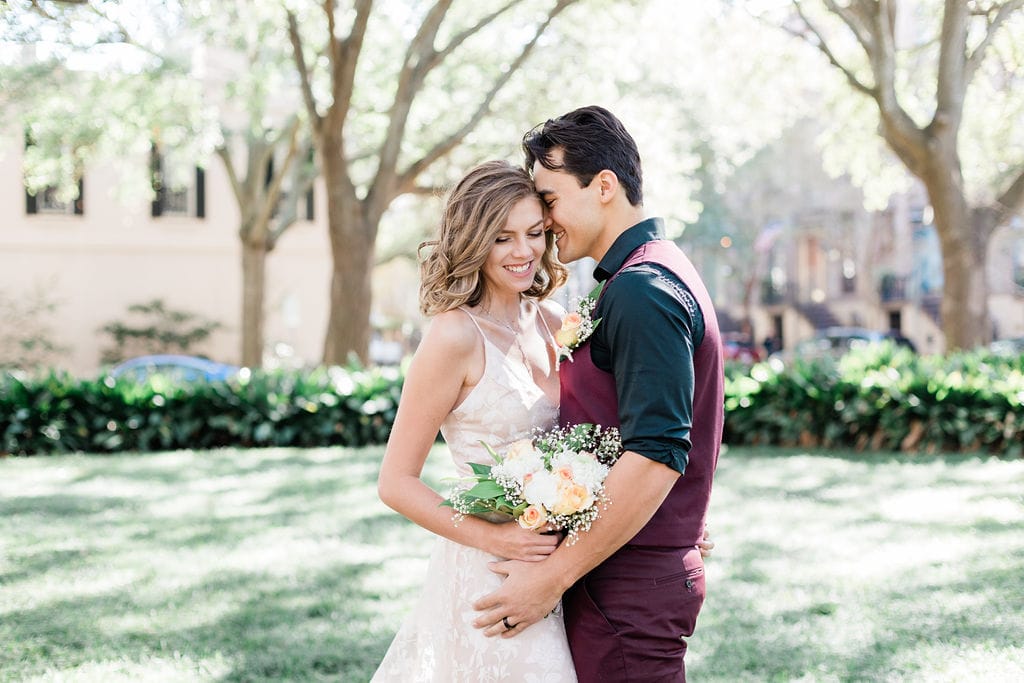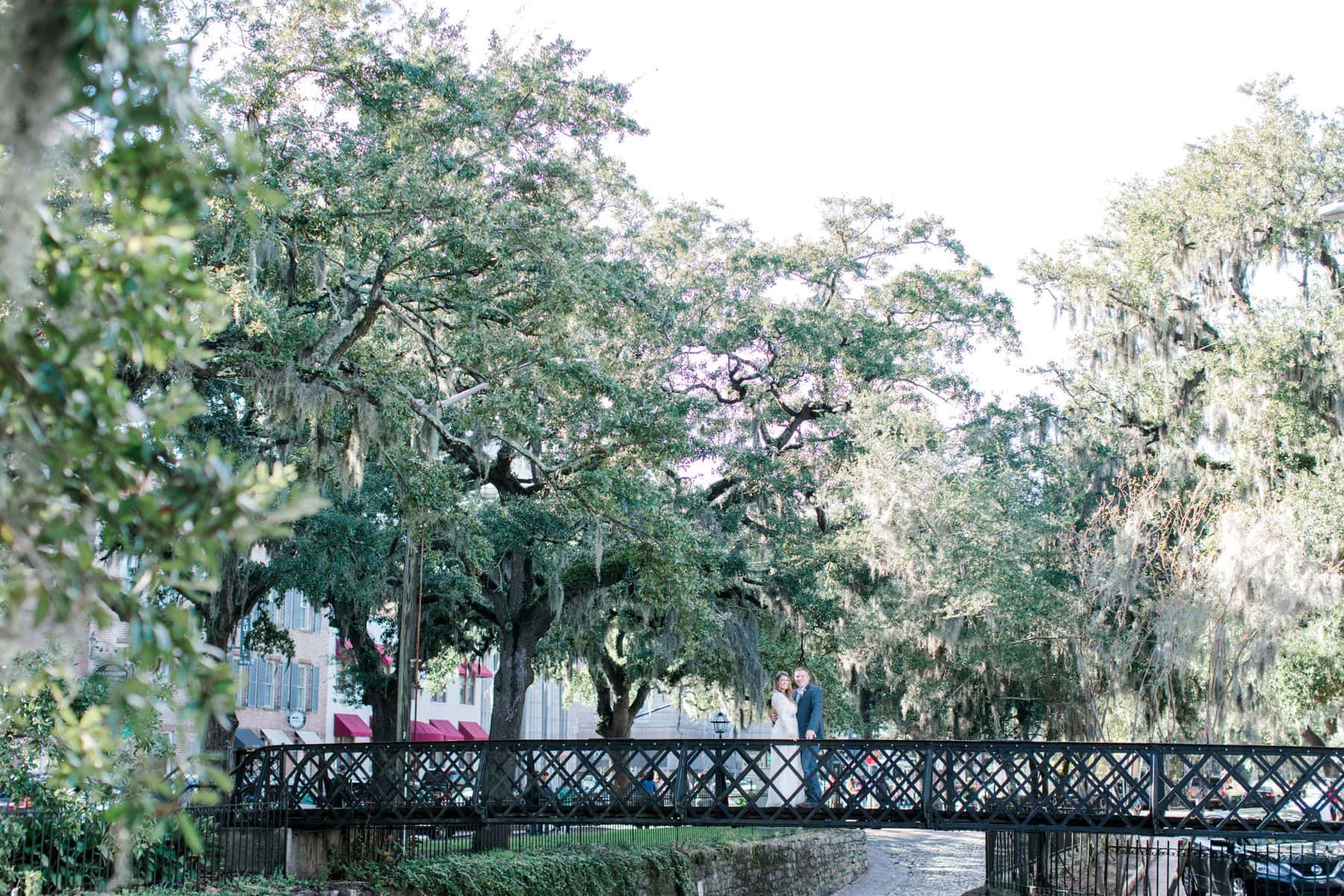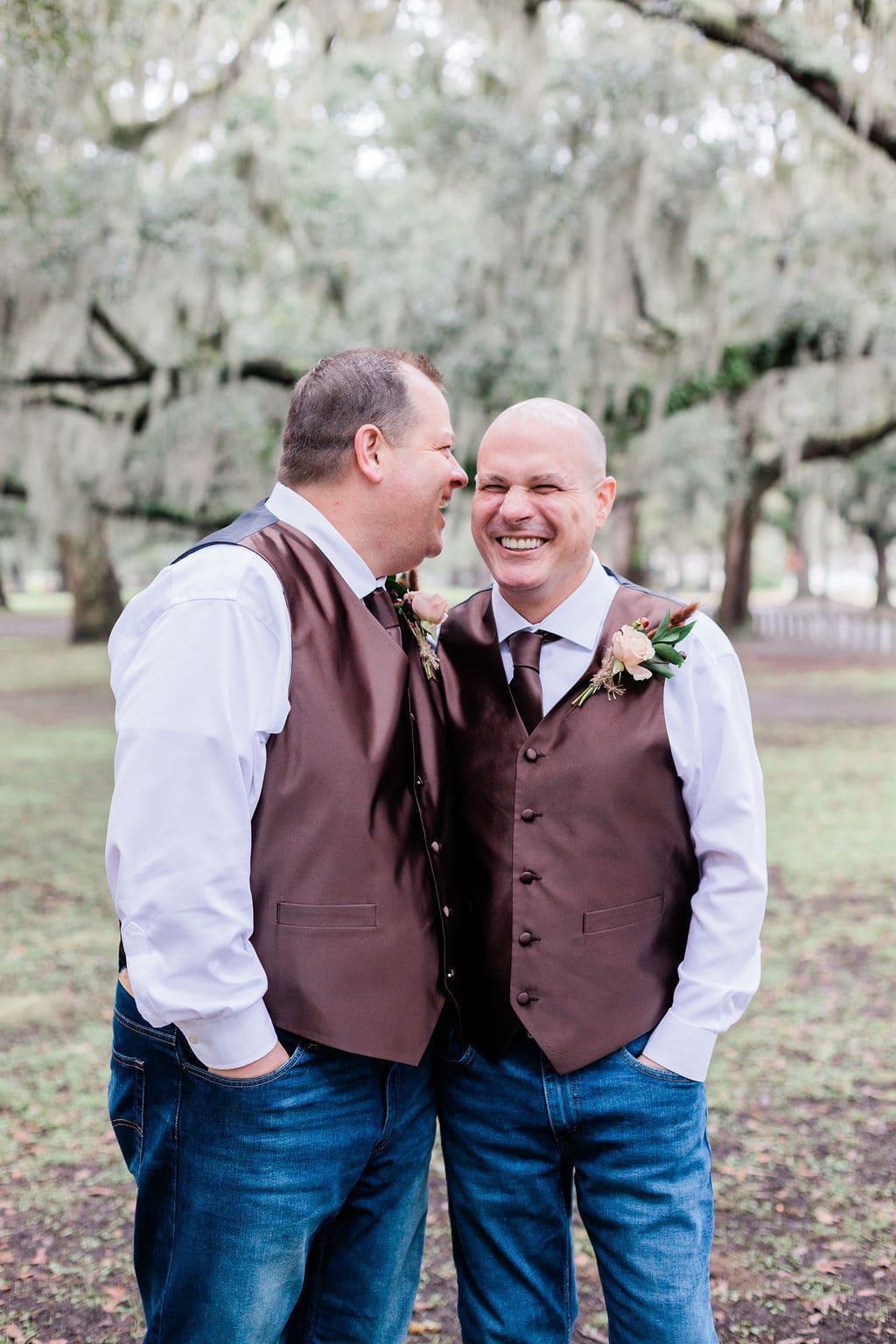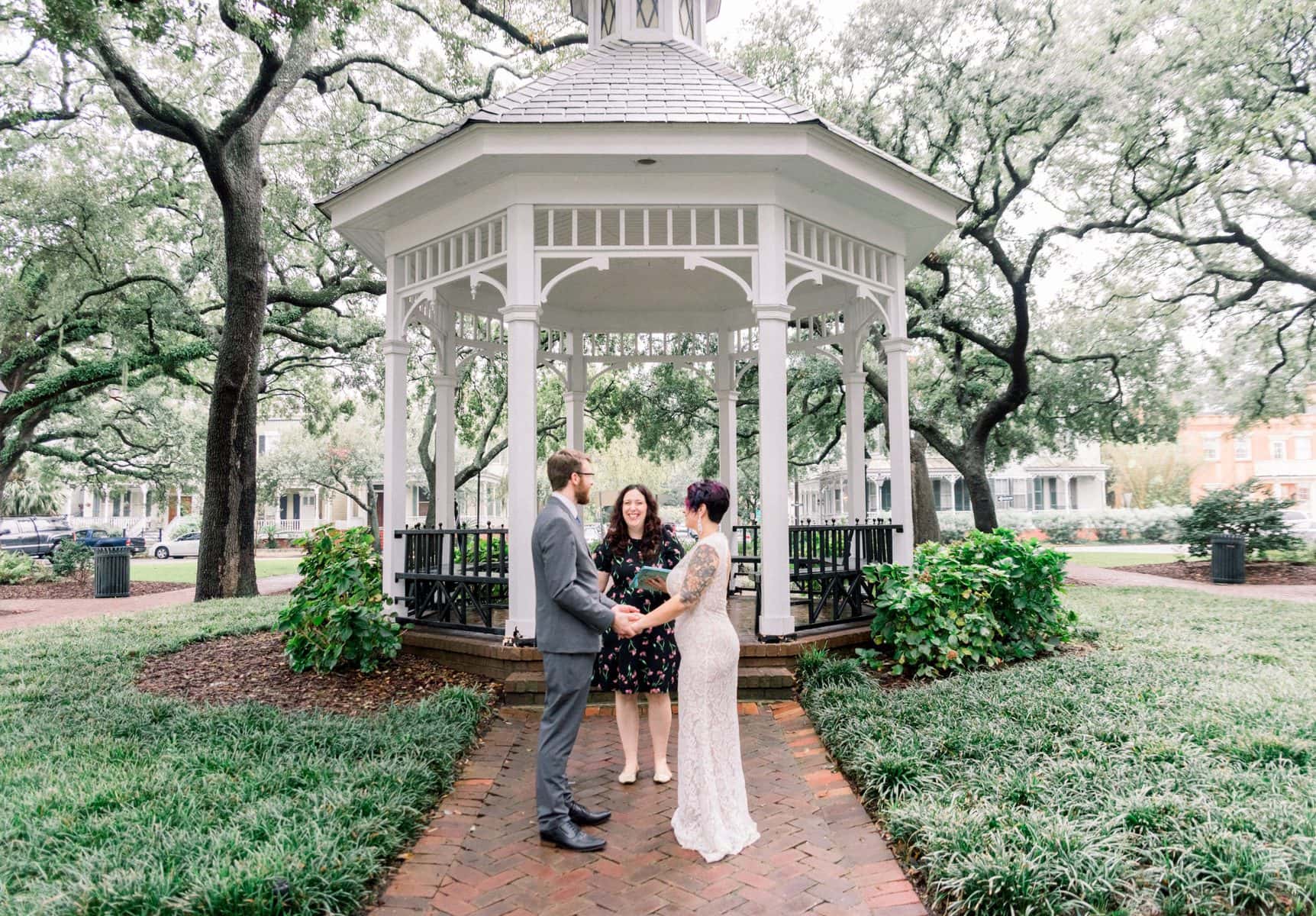 Are you excited to visit us in Savannah?!
We are excited to have you! Here are some critical points about booking an end of the year elopement or intimate wedding package.
If you are planning on getting married in Georgia, you must have a marriage license issued by the state. If you live in Georgia, you can get your license from any of our 159 counties. If you are out-of-state, you must get your license from Chatham County, Georgia. They are backed up so we recommend you apply for your marriage license 30 days beforehand to ensure you will get it in time for your wedding.
If you are booking a package with over 8-10 guests and you want to celebrate at a restaurant after your wedding or elopement, please note that you may need to book a private room due to restaurant safety protocols.
If you would like to book our Intimate Destination Wedding Package for over 15 guests (all ages), you must rent a private, outside venue for the ceremony. Our squares are not available for groups that big without at least 90 days notice. We have options we can help you with and they run from $200-700.
We have a professional Zoom add-on options.
We look forward to hearing from you and look for our December highlight post coming soon!
'Til next time,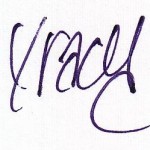 ---