Happy Friday ya'll! Fall wedding season is here upon us here in Savannah, starting with one of our Savannah Elopement Experience weddings tomorrow. Congratulations Valerie and Rico!*
I had the privilege of marrying Dawn and Chad this summer. It was a gorgeous wedding between people who had shared much of their lives together already and wanted their day to reflect this. I created a ceremony that emulated the greatness of a modern marriage, and also acknowledged that their marriage would be so strong because of the individuality that they brought to their relationship.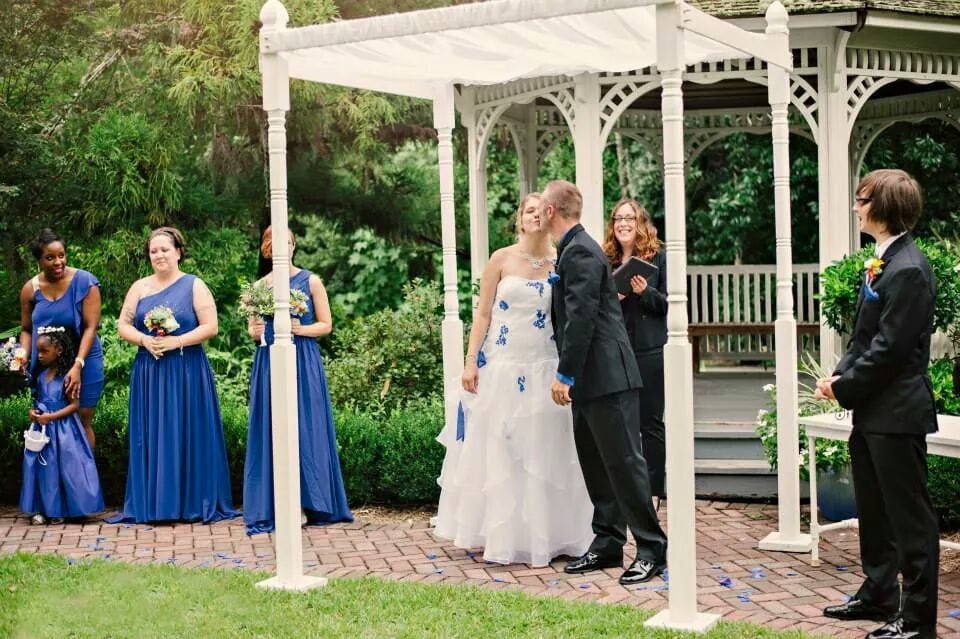 Here are some tips from Dawn & Chad's wedding that might help you when working with your wedding ceremony officiant.
Don't be afraid to ask for what you want. Dawn & Chad wanted to respect many of the traditional wedding ceremony elements, but make sure that they were implemented in a way that made them happy. That included speaking very little during the ceremony, incorporating God as part of their intentions for their marriage, and having a sand ceremony to reflect that they were joining their lives together.
At first, Dawn was a little nervous to ask about some of these, but I was happy to create a ceremony that included what she wanted to represent her dream wedding. Your officiant is there to help you achieve your ideas, so don't be shy in listing all of your thoughts. It is likely they'll be thrilled to do it!
Don't be afraid to make it special. Dawn & Chad did not want to write their own vows or have to worry about saying them during the ceremony. However, they understood that deciding not to write something custom doesn't not mean that you need to stick with "to have and to hold until death 'til us part."
With input from the couple, I was able to select and refine vows that captured their relationship, but left them calm and collected about saying I Do.
Chad-

Do you vow, in the presence of God, to love and cherish Dawn,
– to respect and support her dreams,
– to laugh with her,
– to trust and always believe in her,
– to shelter her when times are difficult,
– to grow with her,
– to have faith in your journey together through all the changes that will come,
– and to faithfully love her forever, with all of your heart?
(My favorite part of the entire ceremony was when Chad responded "Absolutely!')
It was a beautiful day and I was honored to be their officiant. Take inspiration from Chad & Dawn and make your wedding day as lovely and personal as possible.