Meet the Savannah Custom Weddings & Elopements Team!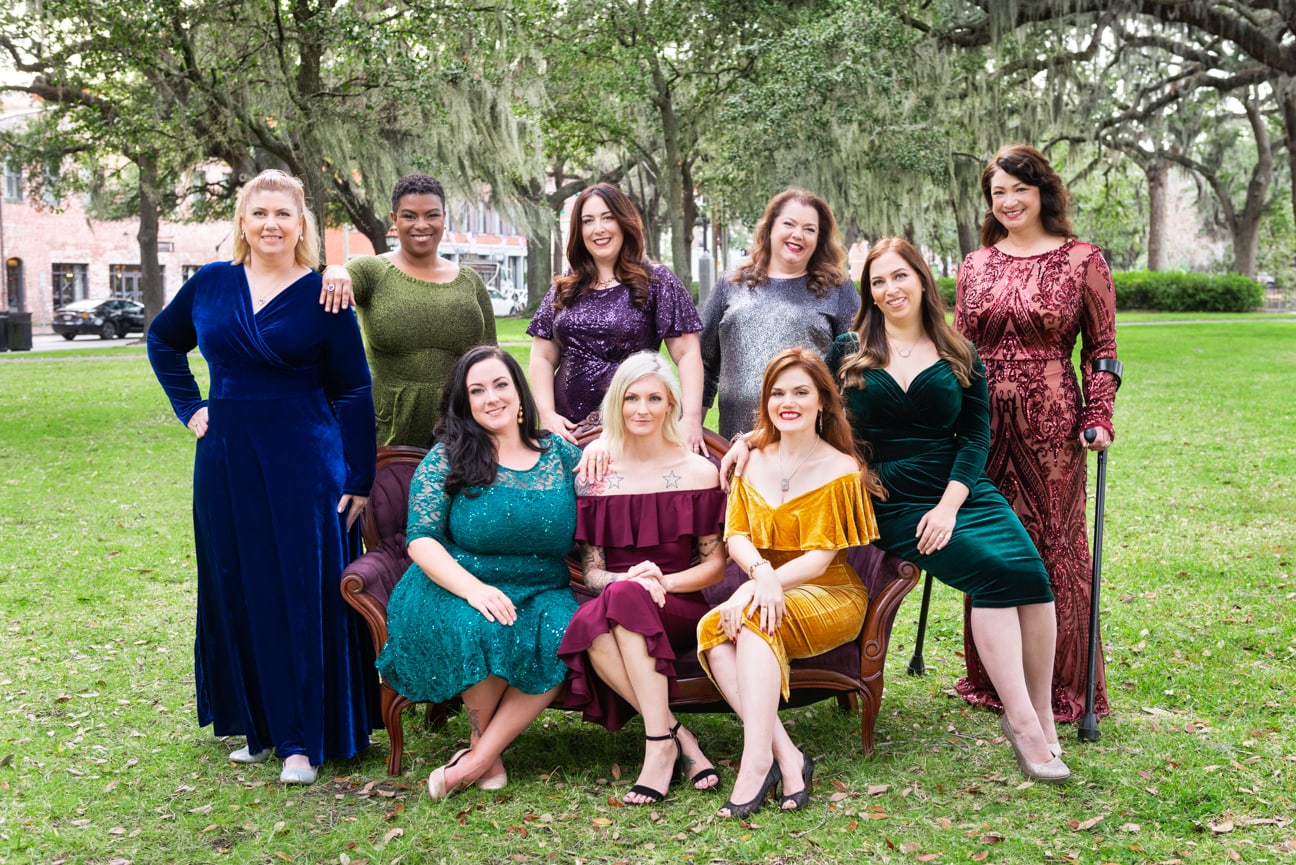 Tracy launched Savannah Custom Weddings & Elopements as a solo wedding officiant in August 2014. Based on demand for the experience she offered, she grew the team to include multiple officiants, photographers, and a scheduling manager who keeps us all in line.
Our Partner Officiant team works exclusively with Savannah Custom Weddings & Elopements, meaning they are not just any officiant for hire. They believe and express our core values of love and inclusivity in their lives. It is our shared pleasure to marry all the people.
Partner Officiants perform ceremonies that Tracy prepares and they've married hundreds of happy couples on her behalf. Tracy and Jennifer, our Scheduling Manager, will answer all questions about the logistics of your day and your visit to Savannah leading up to delivery of your ceremony. You can learn in depth about our client process and how our team makes sure your day is perfect, too.
Tracy Brisson, Owner & Lead Officiant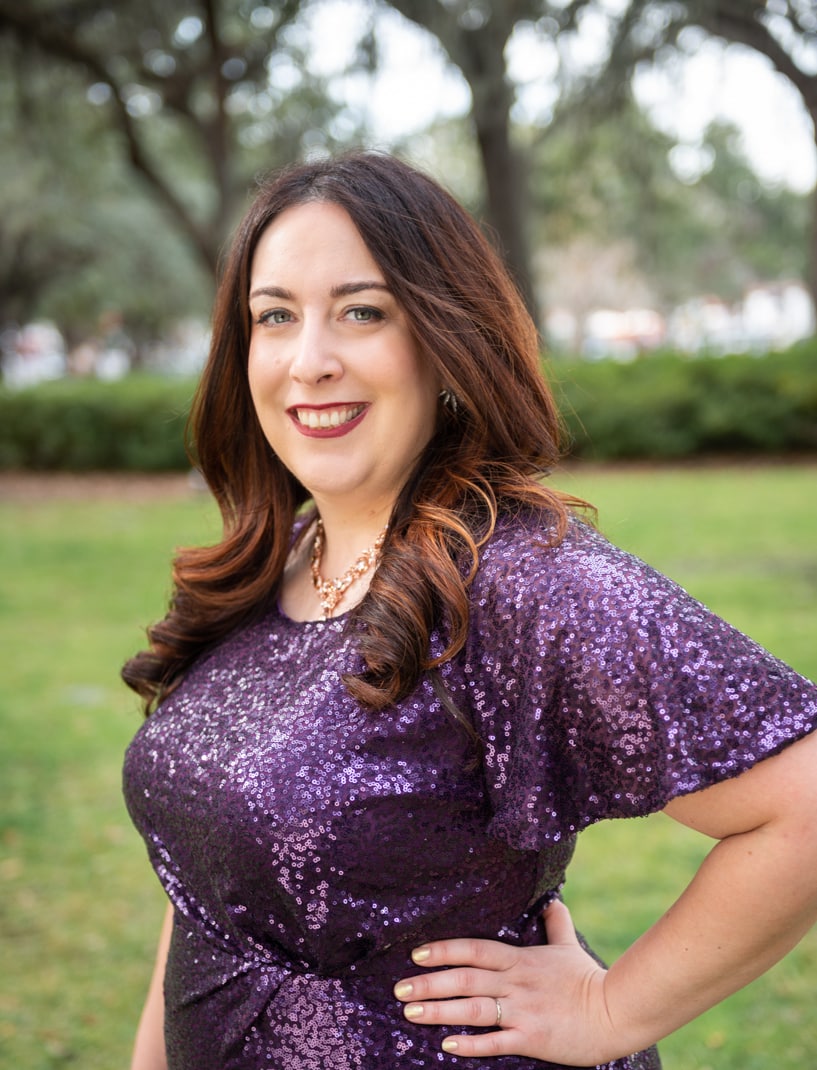 Tracy grew up in Massachusetts and moved to Savannah in 2012 when she decided to seek new adventures after 15 years in New York City. She became an officiant in 2014 when she couldn't find the perfect person to write and perform her own wedding ceremony. After officiating 15 weddings her first year, she grew the company to a full team that marries hundreds of couples each year and shares her values about love.
When she is not officiating, you'll find Tracy chasing after her son Alex and her dog Forrest, growing zinnias, sunflowers and snapdragons in her garden, catching up on Grey's Anatomy (she has opinions), or falling asleep on the couch while reading comics on Marvel Unlimited.
You can read an extended bio for Tracy here.
---
Buffy Nelson, Partner Officiant
Testimonial
"Buffy married my husband and I and she did such an amazing job. I was a nervous wreck and she knew exactly what to tell me & got me going. Thank you so much, Buffy, YOU MA'AM, ARE THE BEST!"
– Renee, April 2018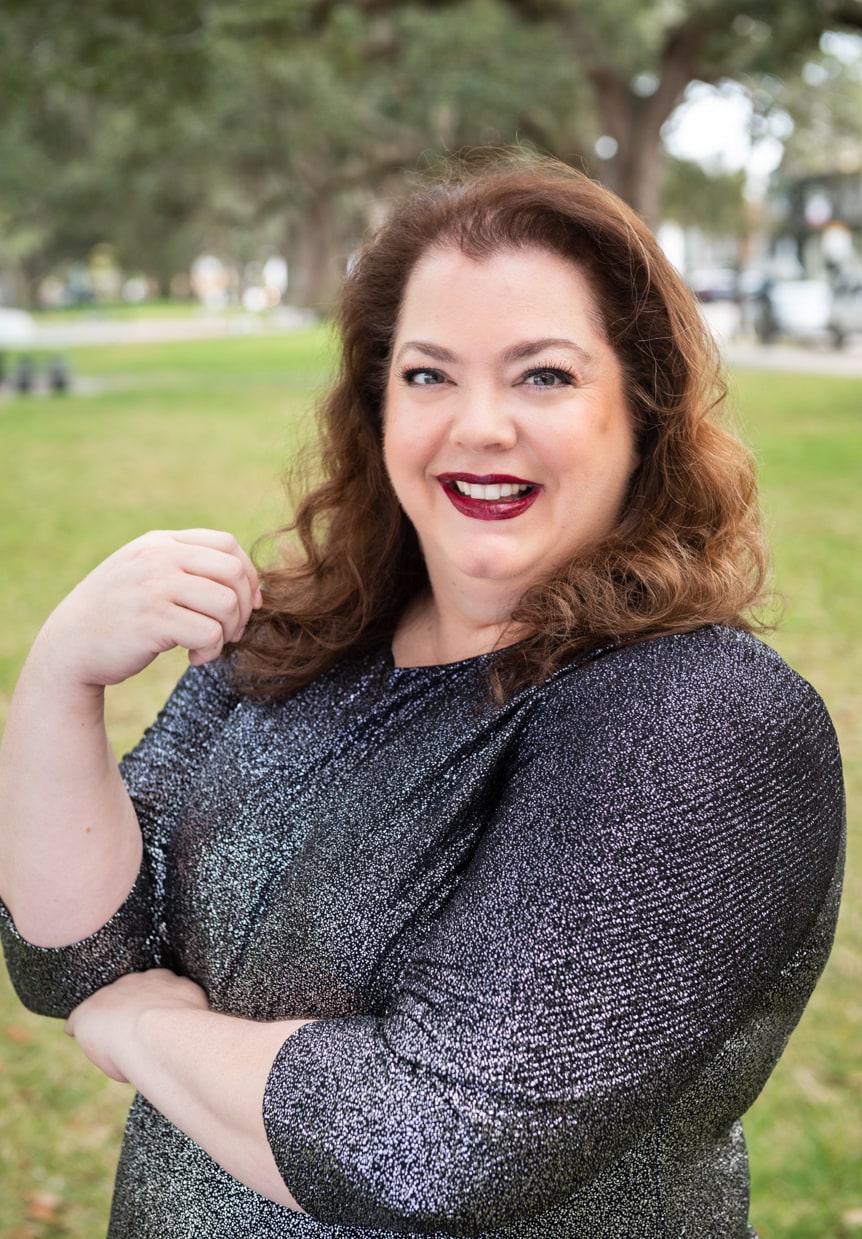 Buffy was one of the first people Tracy met when she moved to Savannah and they became immediate Facebook friends. When Tracy posted that she needed someone to step in for her while she was on maternity leave in 2016, Buffy applied right away and found that she loved being a wedding officiant and still feels that way, hundreds of ceremonies later.
Buffy is from Dalton, GA and came to Savannah to attend the Savannah College of Art and Design and has worked in real estate and public relations for some of Savannah's most well-known companies. She lives with her partner of 27 years, Adam, and their golden retriever, Sadie.
---
April Hayes, Partner Officiant
Testimonial
"The biggest, most amazing surprise of the actual ceremony was our amazing officiant, April! Her sincerity and HEART made her a part of our ceremony that we will not soon forget."
-Ronald, September 2018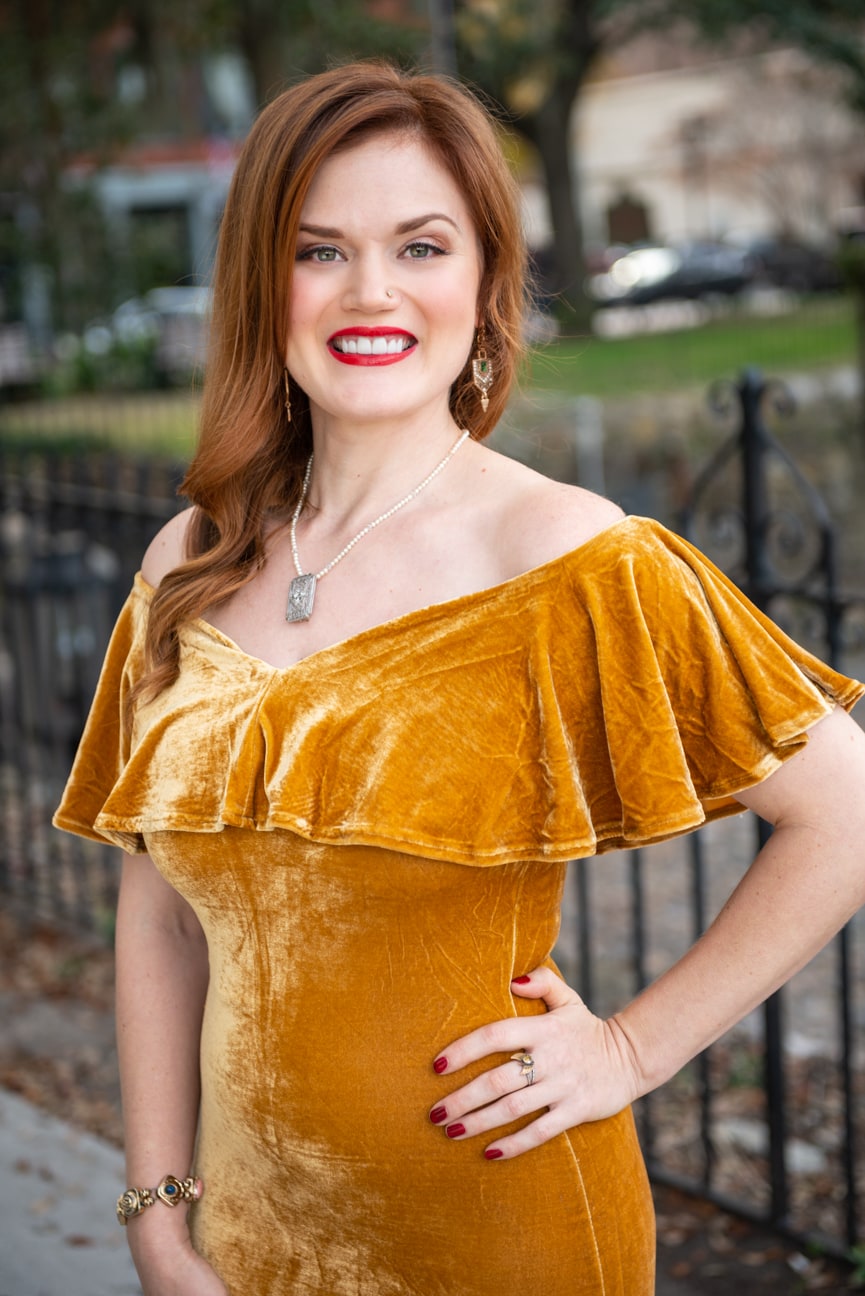 April is a veteran stage performer in Savannah as well as nationally. You may have seen her on stage as a member of our local theater group, The Collective Face, and in national performances.
April is also a Reiki Master, Ayurvedic Health Coach yoga teacher, and member of the Sound Healers Association. She works with womxn one-on-one to customize rituals and healing modalities they can easily incorporate into their lives as part of her business, Venus & Opal.
April is from Cincinnati, OH and came to Savannah for her MFA in Performing Arts at the Savannah College of Art and Design. She is also a dedicated mom to her son Declan.
---
Tara Kelly, Partner Officiant
Testimonial
"Tara was an incredible officiant for us!"
Alex, March 2020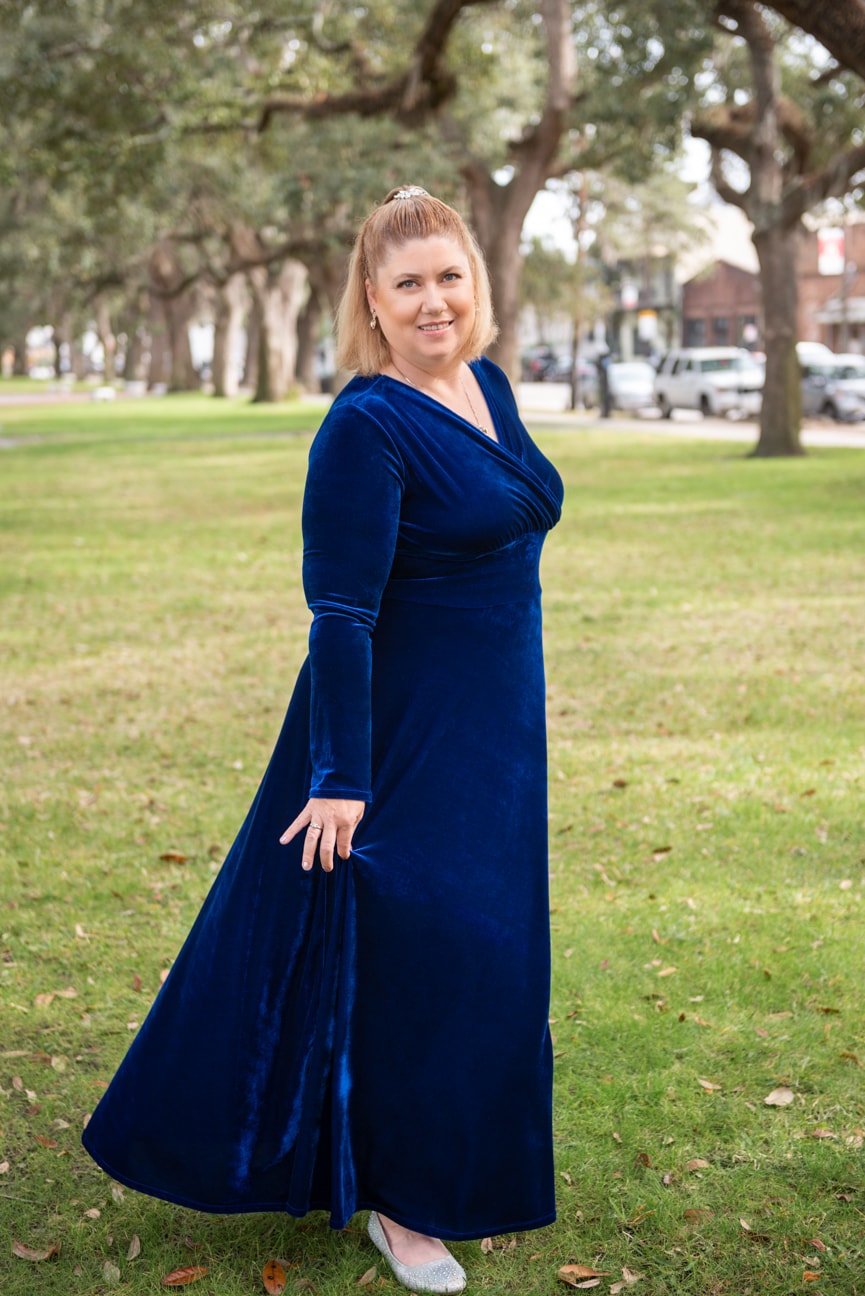 A trained costume designer, Tara co-owns a costume and clothing company with her husband Trick. You may have seen their custom-made straight jackets on the TV show Gotham or even in museums. She also co-owns Odd Lot, one of Savannah's improv troupes. Not only is she funny, but our clients love her warm and kind demeanor.
Tara is originally from New Orleans, LA and made Savannah her home 20 years ago. She is also the proud mom of three young adults, Destiny, Harmony and Skyler.
---
Dhylles Victoria, Partner Officiant
Testimonial
"Dhylles was great. It was everything I wanted!"
-Rebecca, December 2019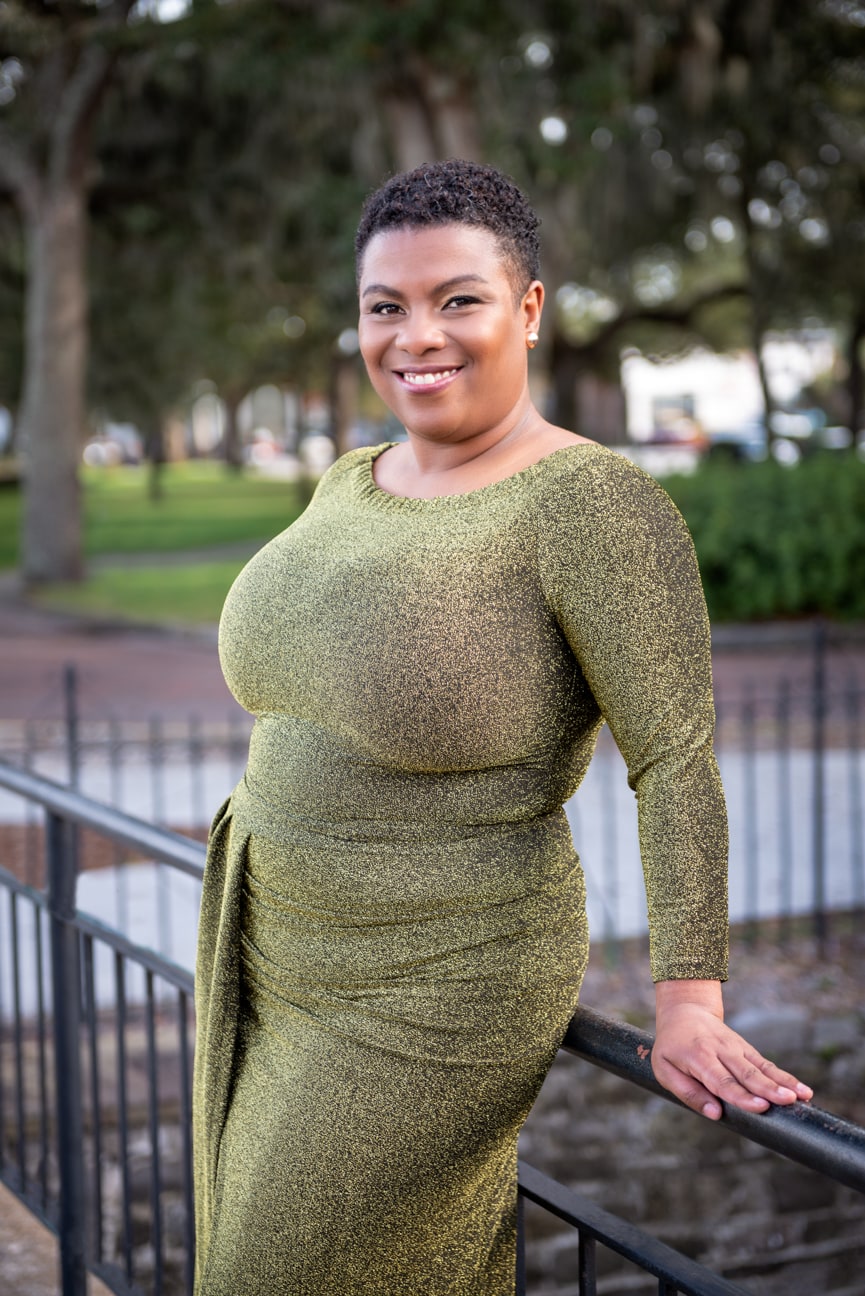 By Savannah standards, Dhylles is a relatively new transplant to our city. Like Tracy, Dhylles also relocated to Savannah from New York City as a step in an adventurous life journey. As part of her own practice, Get Spiritually Activated, Dhylles works with individuals trying to reach their spiritual roots through her work as a mentor and guide.
Dhylles will celebrate her first anniversary with her wife Sabrina in July 2020. Tracy met Dhylles when she hired our team to officiate her wedding in early 2019.
---
JinHi Rand, Partner Officiant
Testimonial
"The Simple Signing Service with JinHi was perfect!"
– Adrienne, September 2018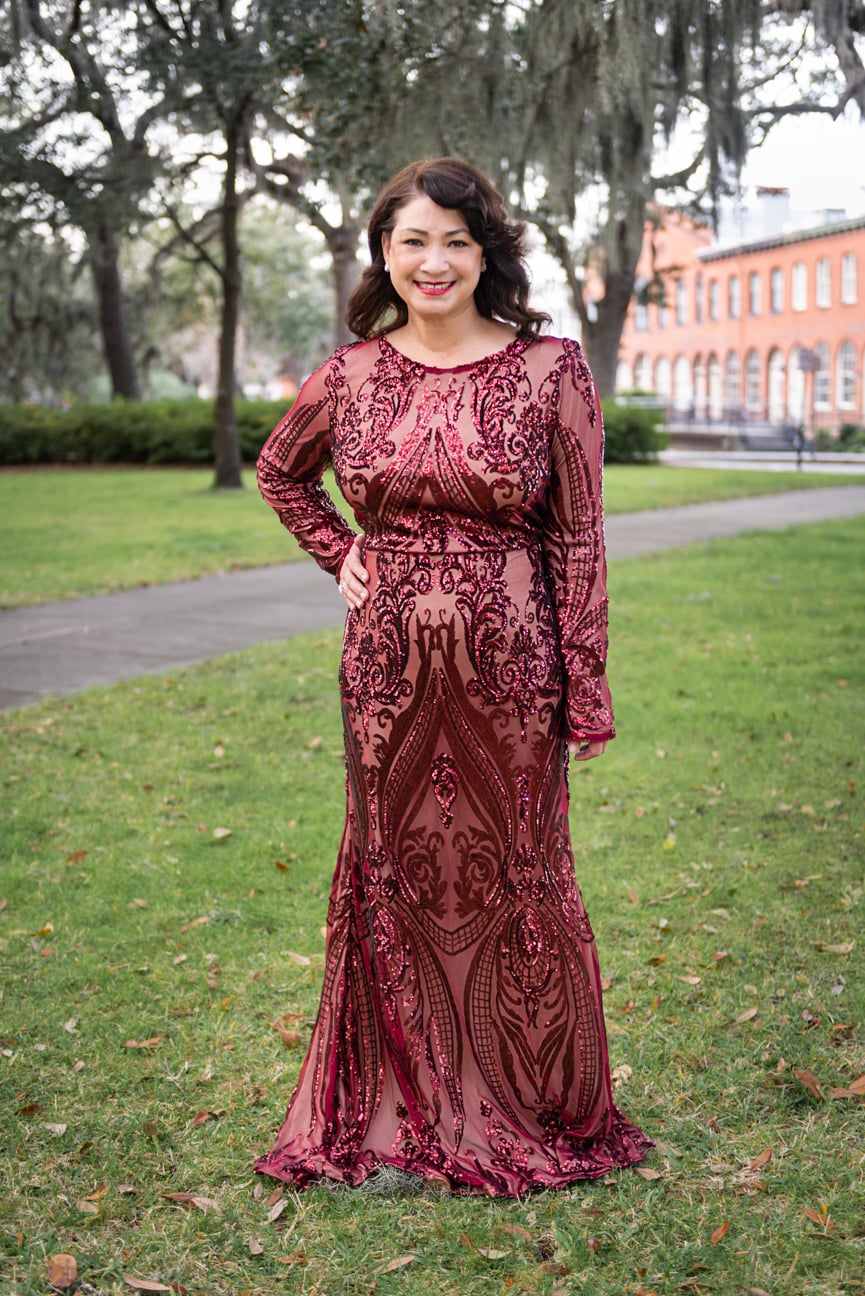 JinHi is the former owner of The Muse Arts Warehouse, a destination for Savannah's performers and artists for many years, and a performer herself.
A Savannah native, JinHi lives with her husband, Mark. As one of our Partner Officiants, JinHi conducts our Simple Signing Services for some of our most vulnerable clients. She is a survivor of a rare cancer and understands how integral love is to our lives.