Hey y'all! Welcome to Part 4 of my review of locations to be married in Savannah. Check for Part 1 on Orleans, Chatham, Johnson & Reynolds squares, and Morrell Park, Part 2 on Columbia, Troup, Whitefield, Crawford and Lafayette squares, and Part 3 on Monterey & Madison squares and Forsyth Park.
Part 4 covers two underrated and inexpensive places to be married in Savannah- Greenwich Park within Bonaventure Cemetery and the beach on Tybee Island.
Unless otherwise noted, the professional photographs are from It's Megan Jones Photography. The collages are made of pictures I took with my phone and posted on Instagram. Reference material on how to have your wedding or elopement at Greenwich Park and Tybee Island are included in the post.
Greenwich Park at Bonaventure Cemetery
Greenwich Park is a beautiful park located within Bonaventure Cemetery. It is about 15 minutes from the historic district. When you rent the park, you get the entire park which includes a white bridge over a pond, trees with sweeping Spanish moss, and winding pathways. The only drawback to Greenwich Park is the potential for bugs because of its closeness to the marsh. Wear a little bug spray for mosquitoes and avoid the grass in case you happen to step on a fire ant hill. Follow this advice and you and your guests will enjoy the beauty of the park.
Lori & Brenda, November 2015
I am including lots of pictures of Lori & Brenda's sweet wedding with their son so you can see all of the different backgrounds at Greenwich Park that you can use for your ceremony and pictures. Lori & Brenda purchased our Popup Elopement Package.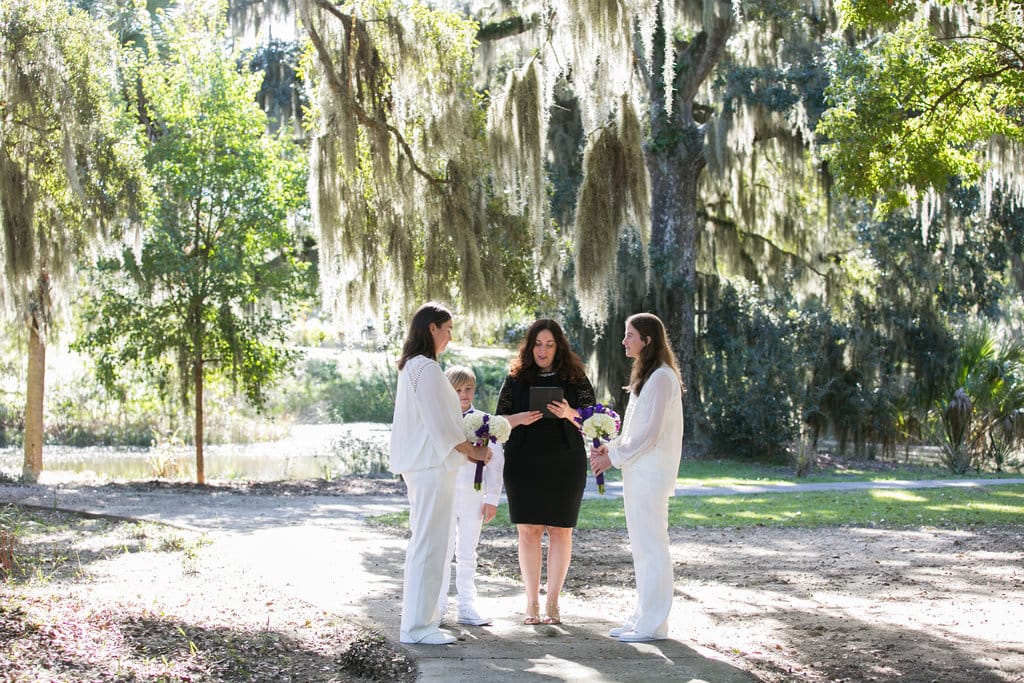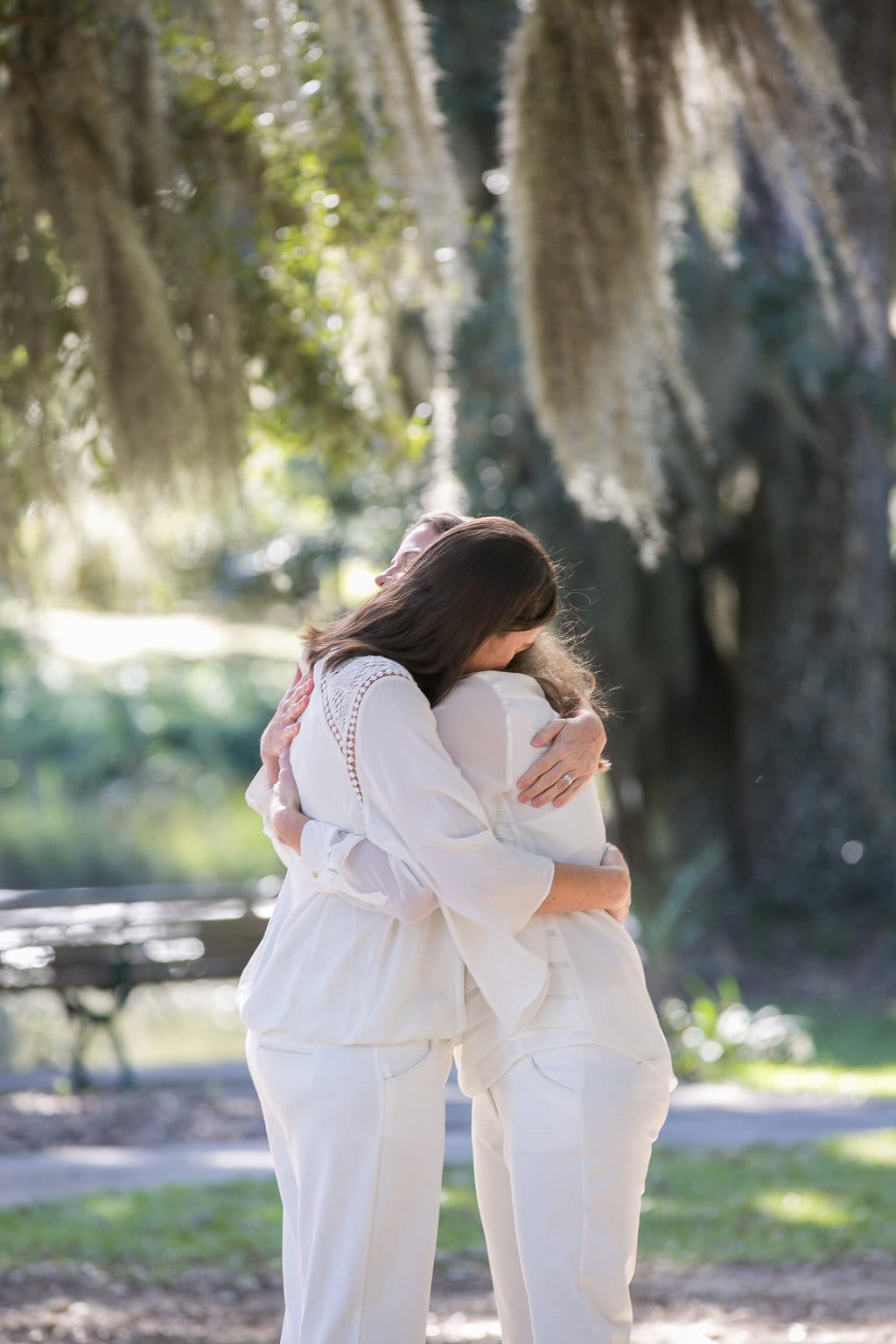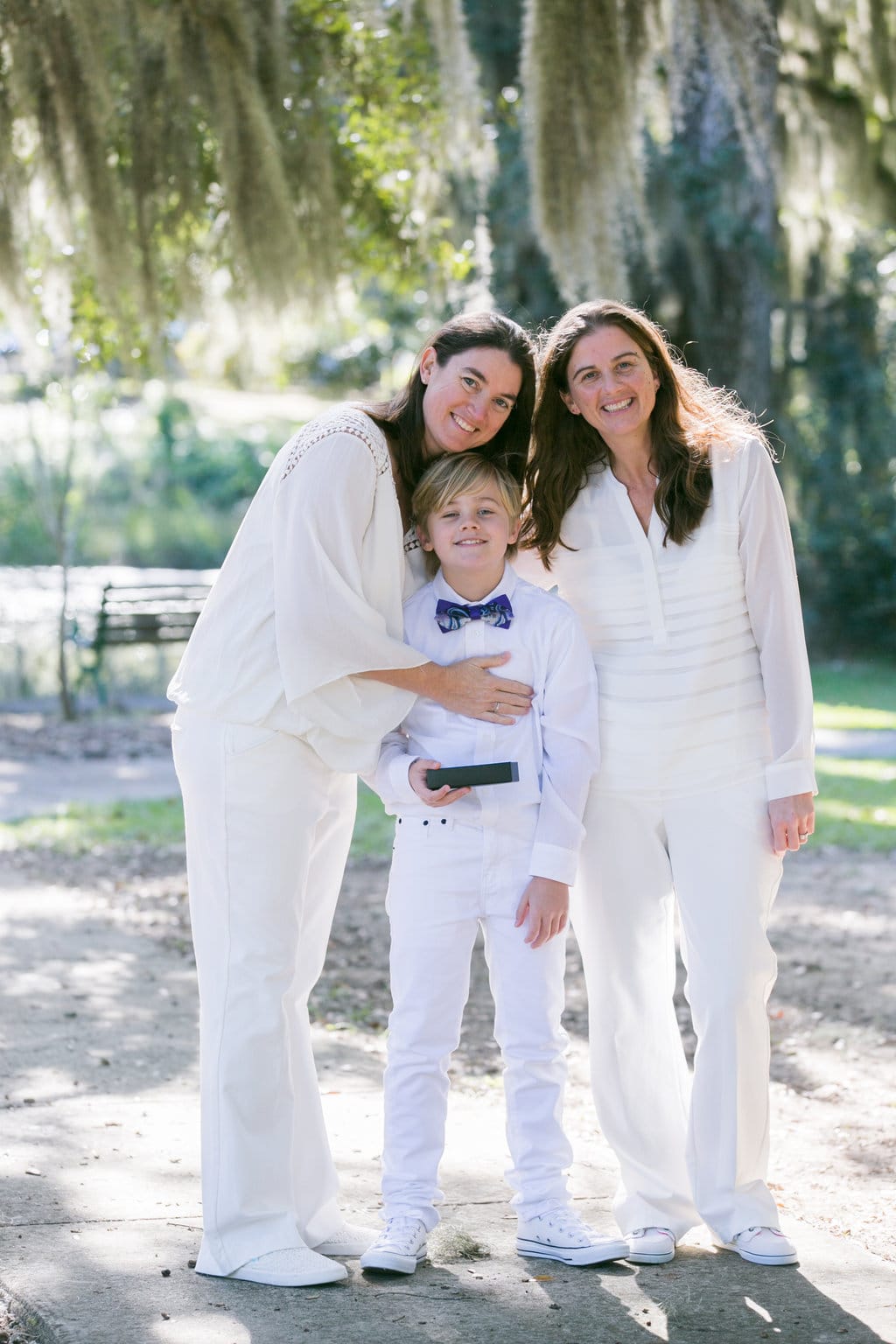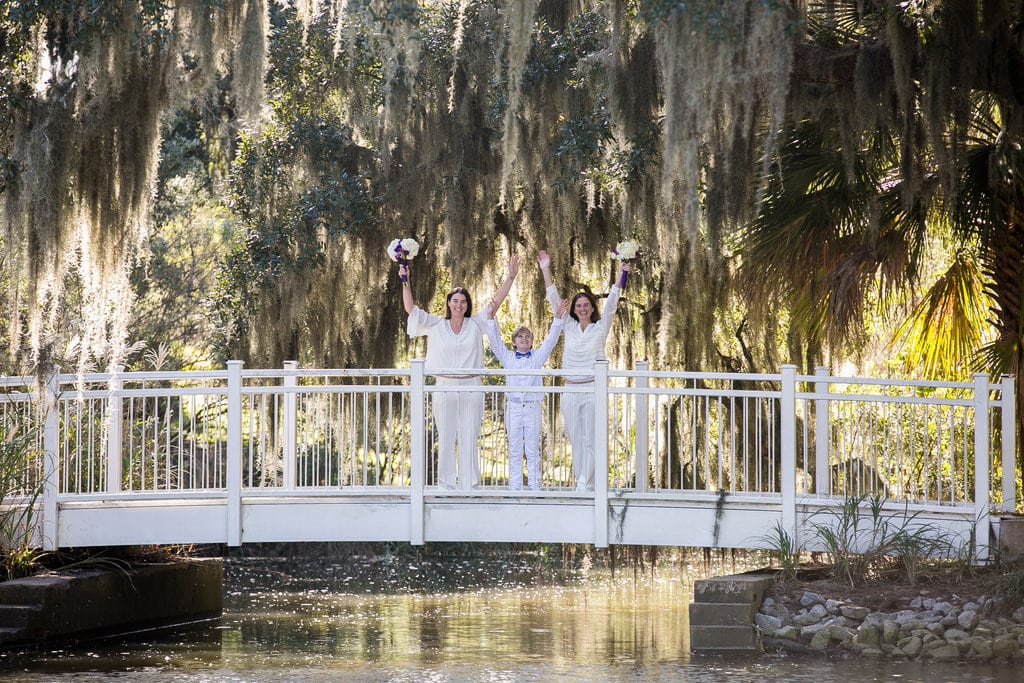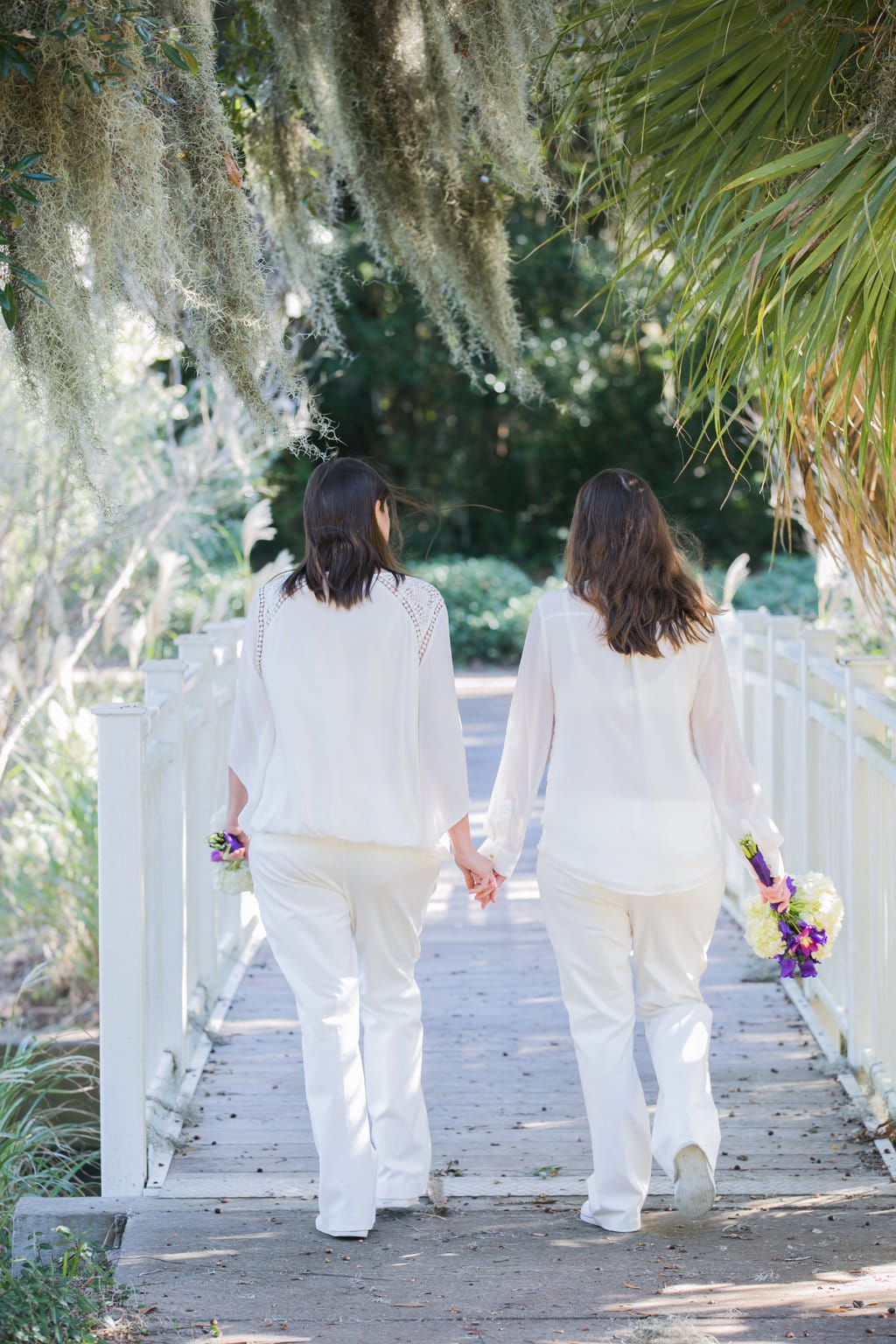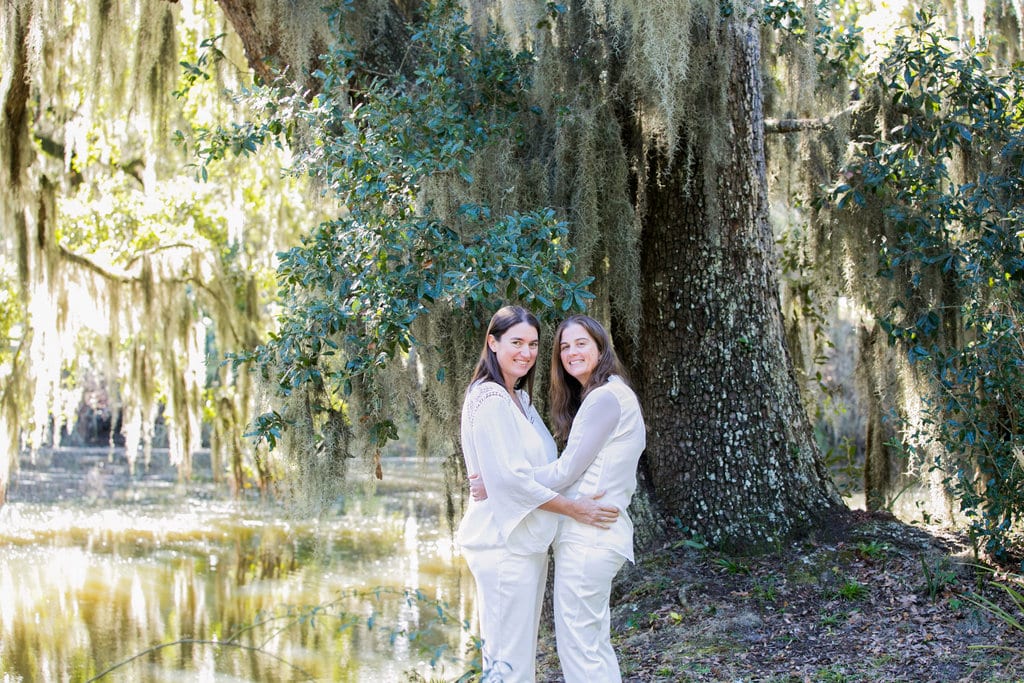 Emma & Brian, May 2015
Emma & Brian's wedding was photographed by Kinzie Ferguson Photography.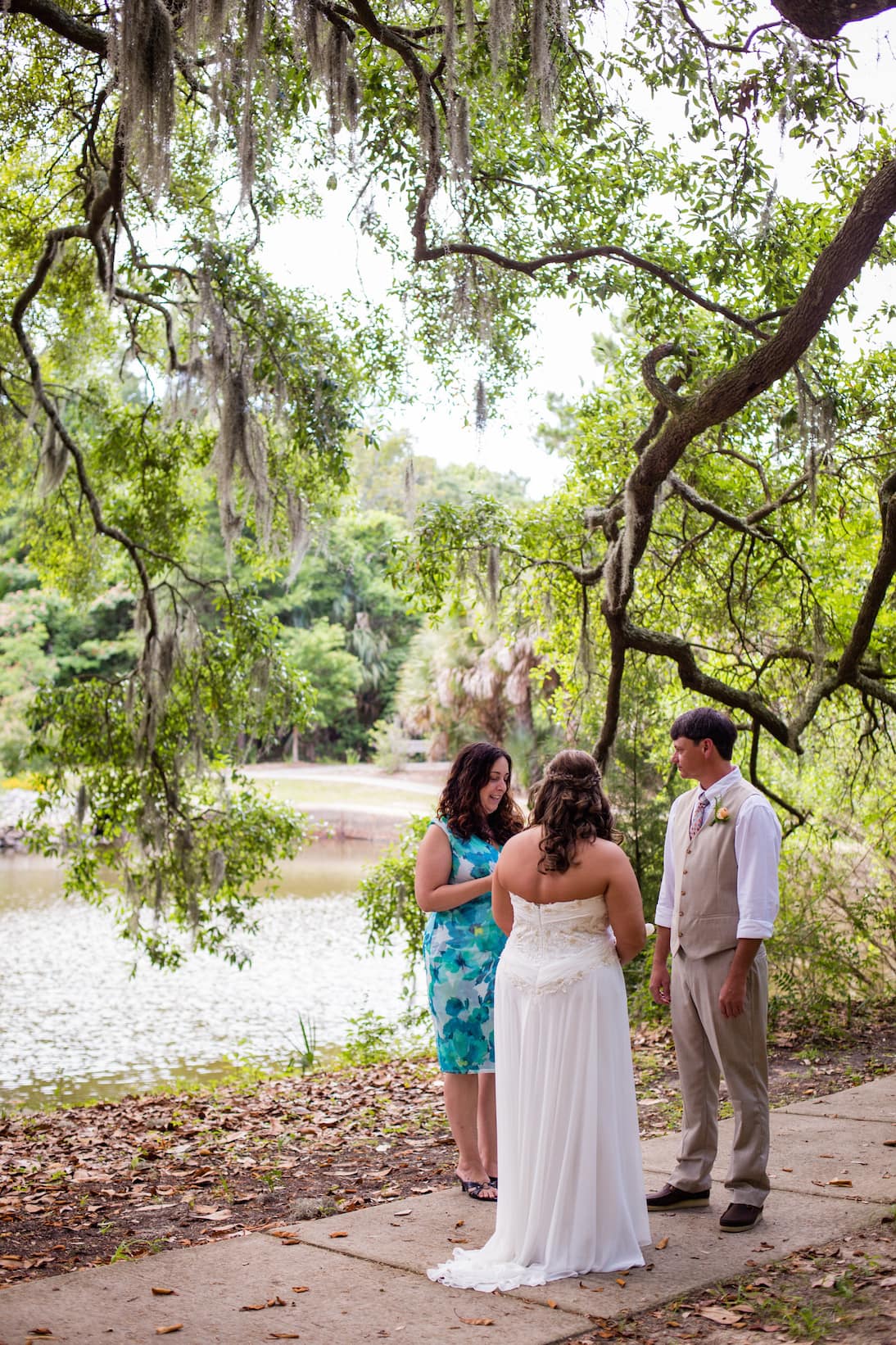 How to Have Your Wedding & Elopement at Greenwich Park
Even if it just the two of you, you must obtain a permit to be married at Greenwich Park. The permit fee varies every year, but varies based on the time of day. The capacity for Greenwich Park is 30 people, including your officiant, photographer and you. Greenwich Park is booked through Savannah's Department of Cemeteries.
The Beach @ Tybee Island
I am often struck by how lucky we are in coastal Georgia to not only have the beautiful parks and squares of historic Savannah, but the gorgeous beach at Tybee Island. There are not many experiences that are more romantic than a wedding by the ocean (says the girl who was brought up in a fishing town close to Cape Cod!). Tybee Island has many areas to get married in, including the popular South Beach and North Beach areas which have fewer beach goers than the boardwalk area. All of Tybee provides a great background for your wedding.
Ashli & Ryan, May 2015
Ashli and Ryan were married in front of about 20 friends and family members around 7th street.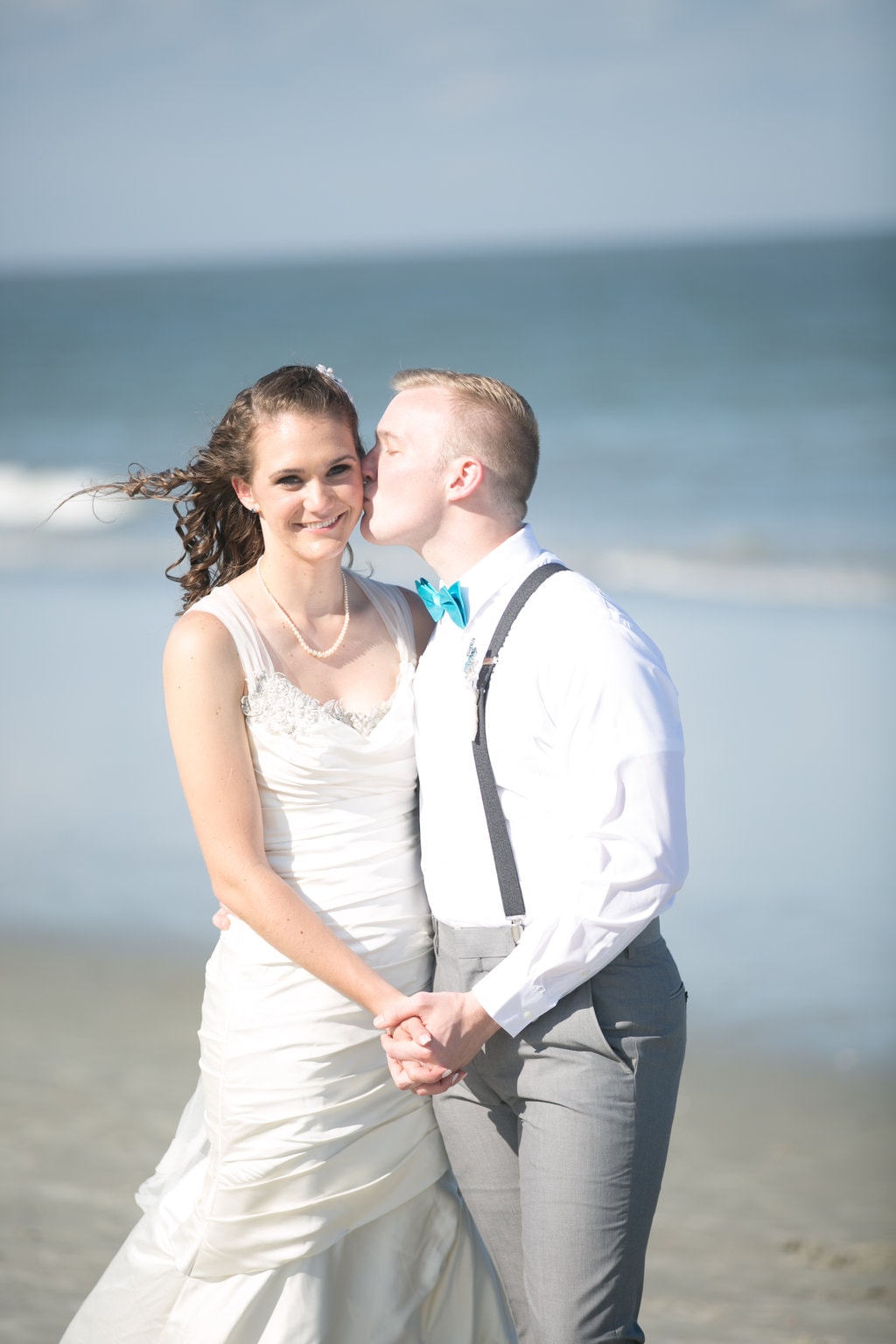 Stephanie & John, September 2015
Stephanie and John were married in North Beach. I am including extra pictures because the laughing ones make me happy. Weddings are supposed to be fun! Also, they took pictures in the ocean after their ceremony which is a great photo opportunity on Tybee.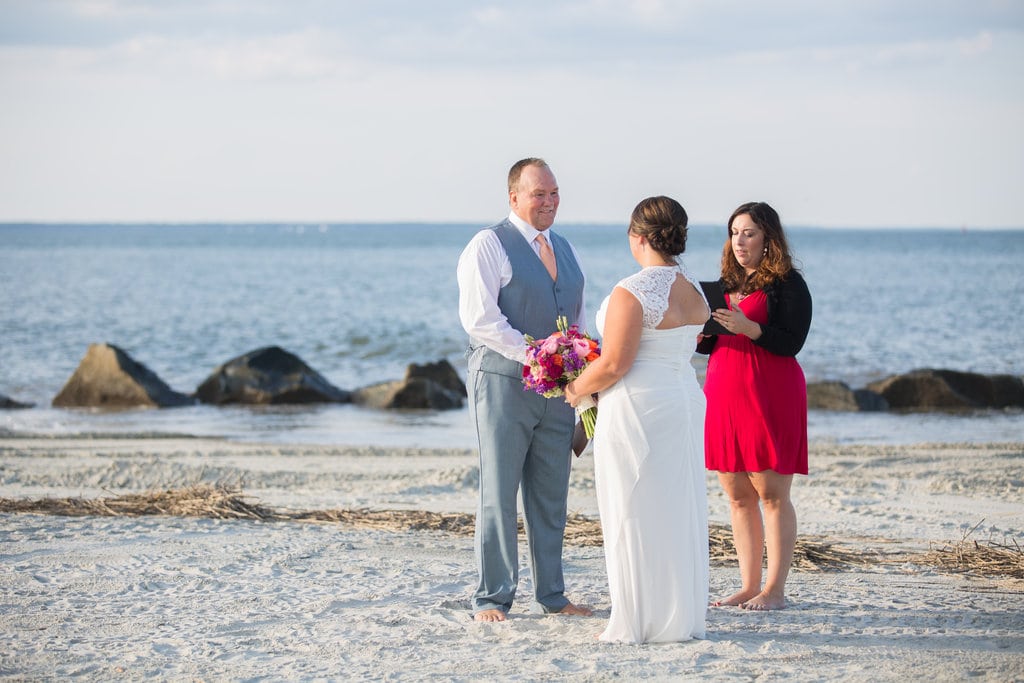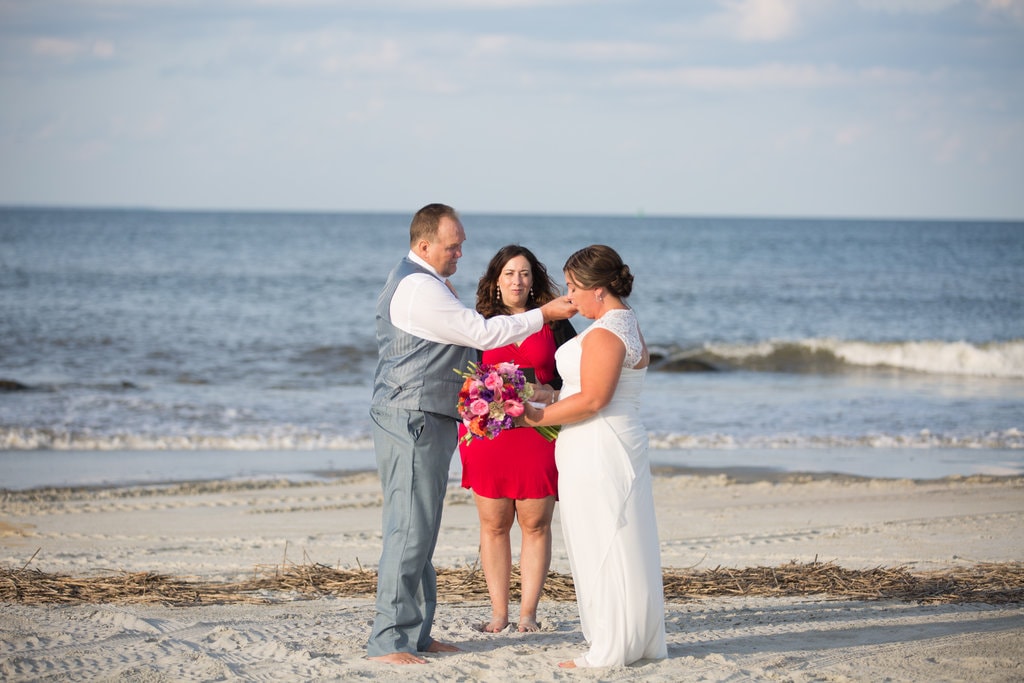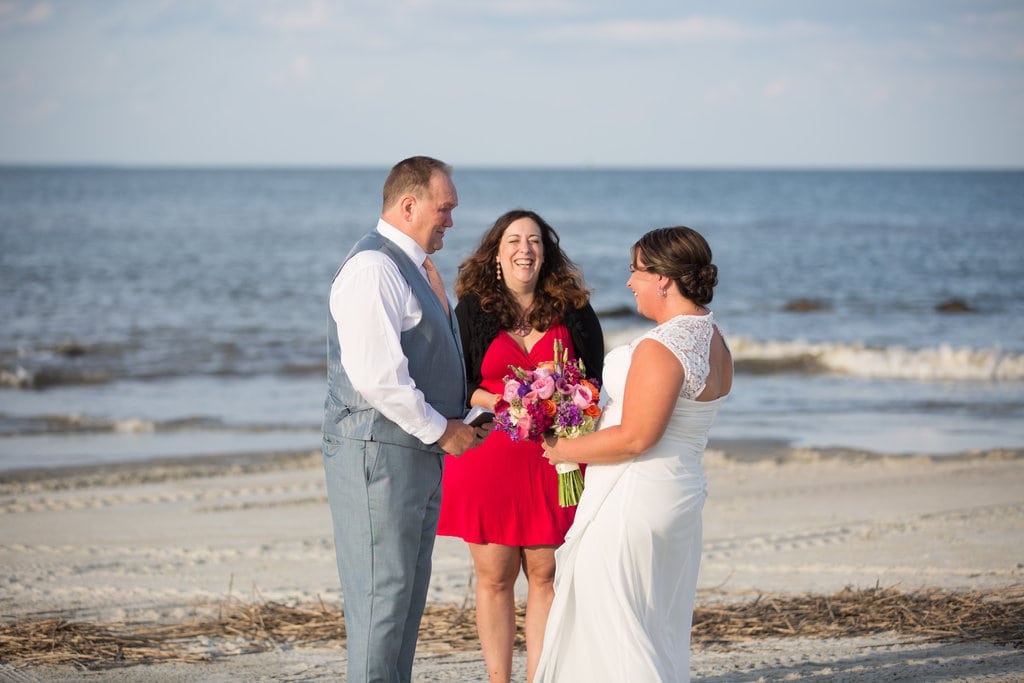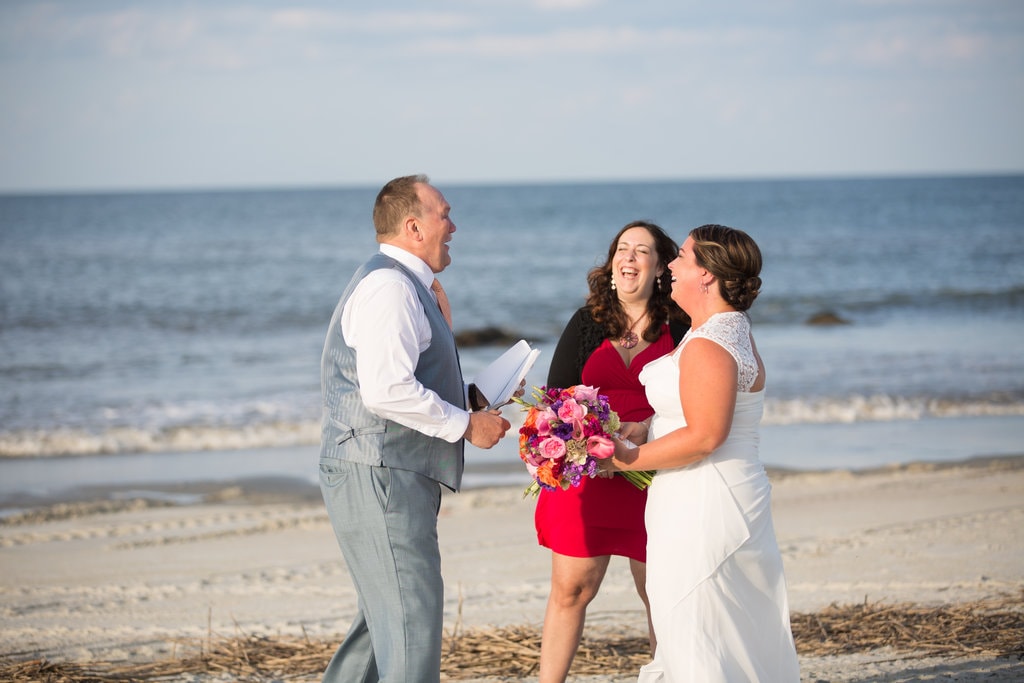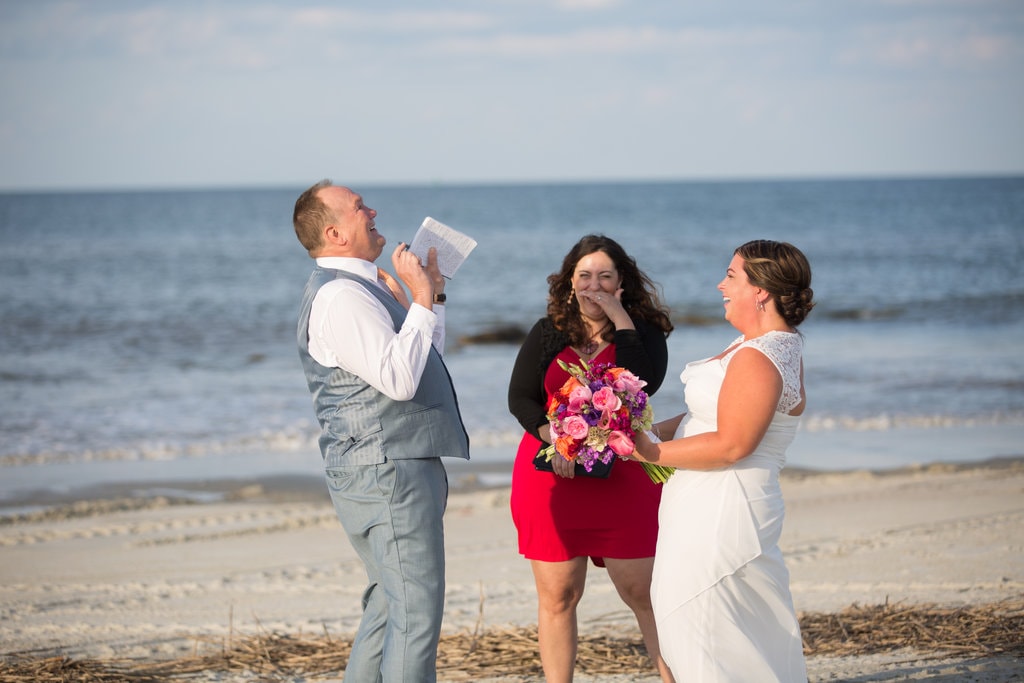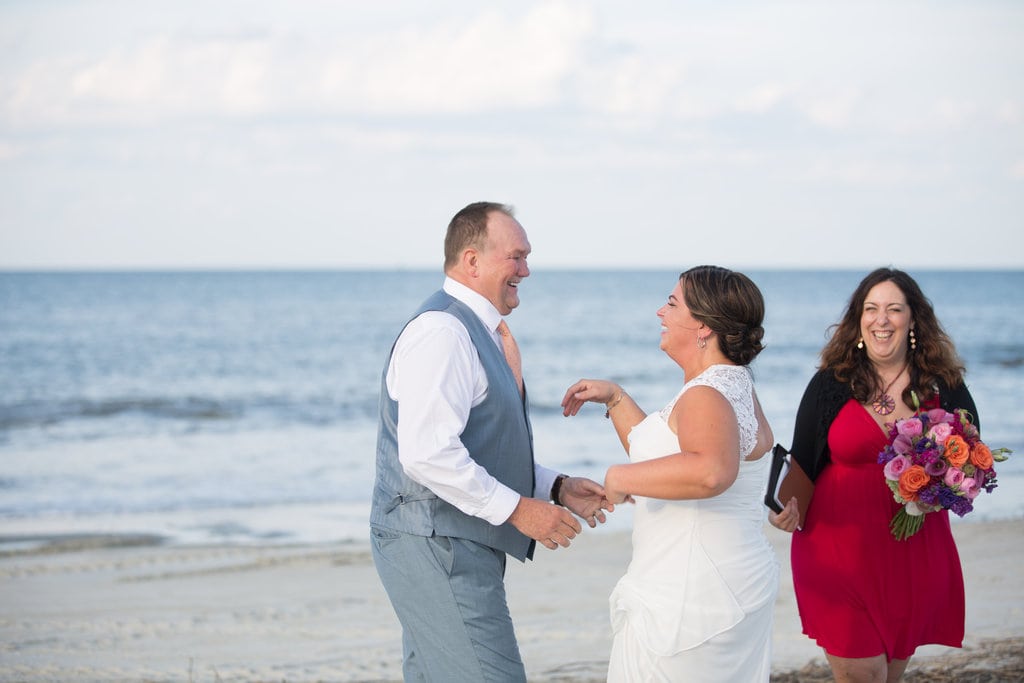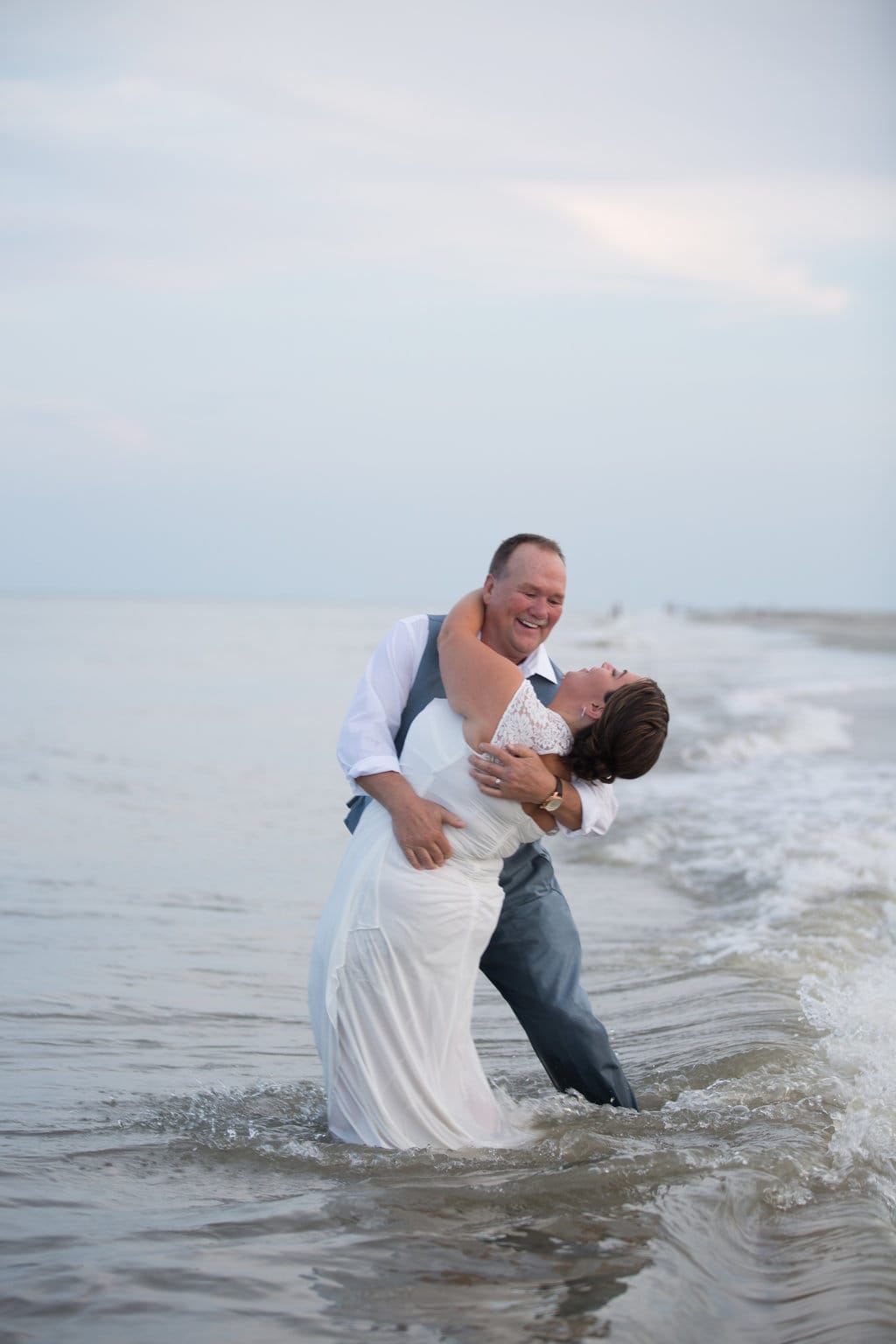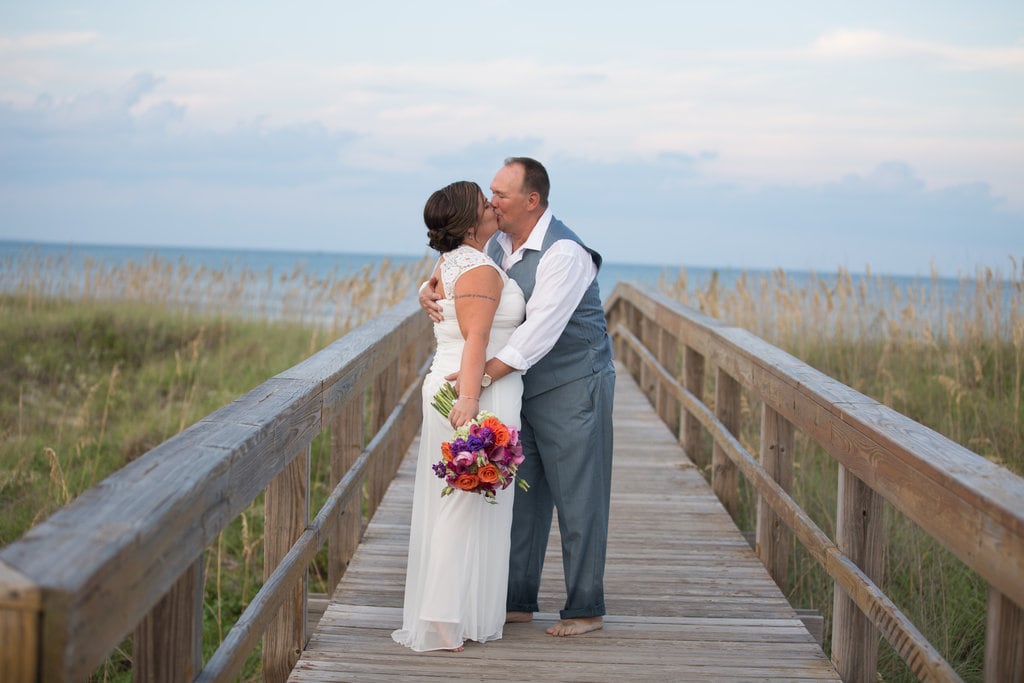 Elaine & Paul, May 2015
Elaine and Paul were married in South Beach. One of the great features of South Beach is the random driftwood you'll find in nooks and crannies close to the dunes.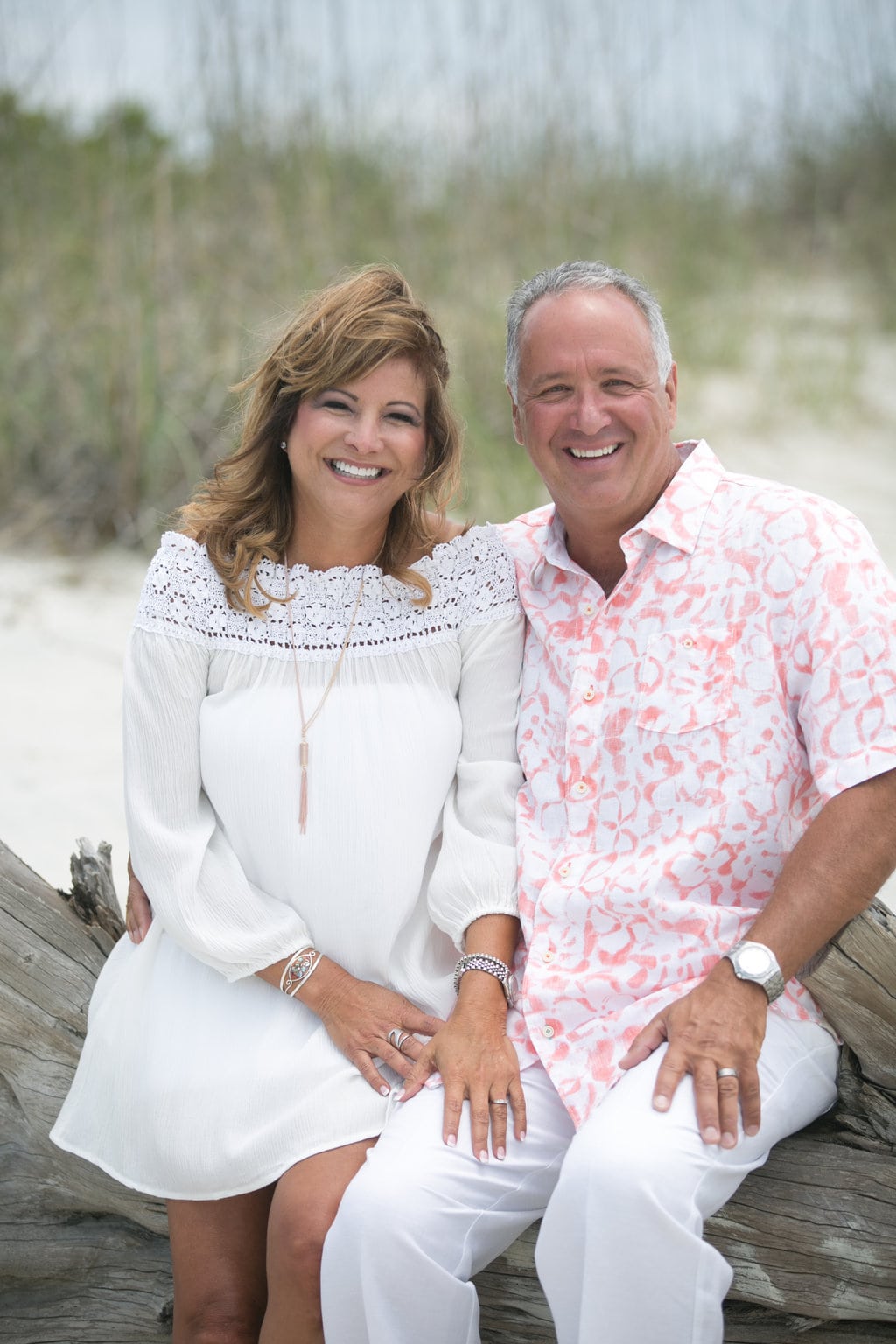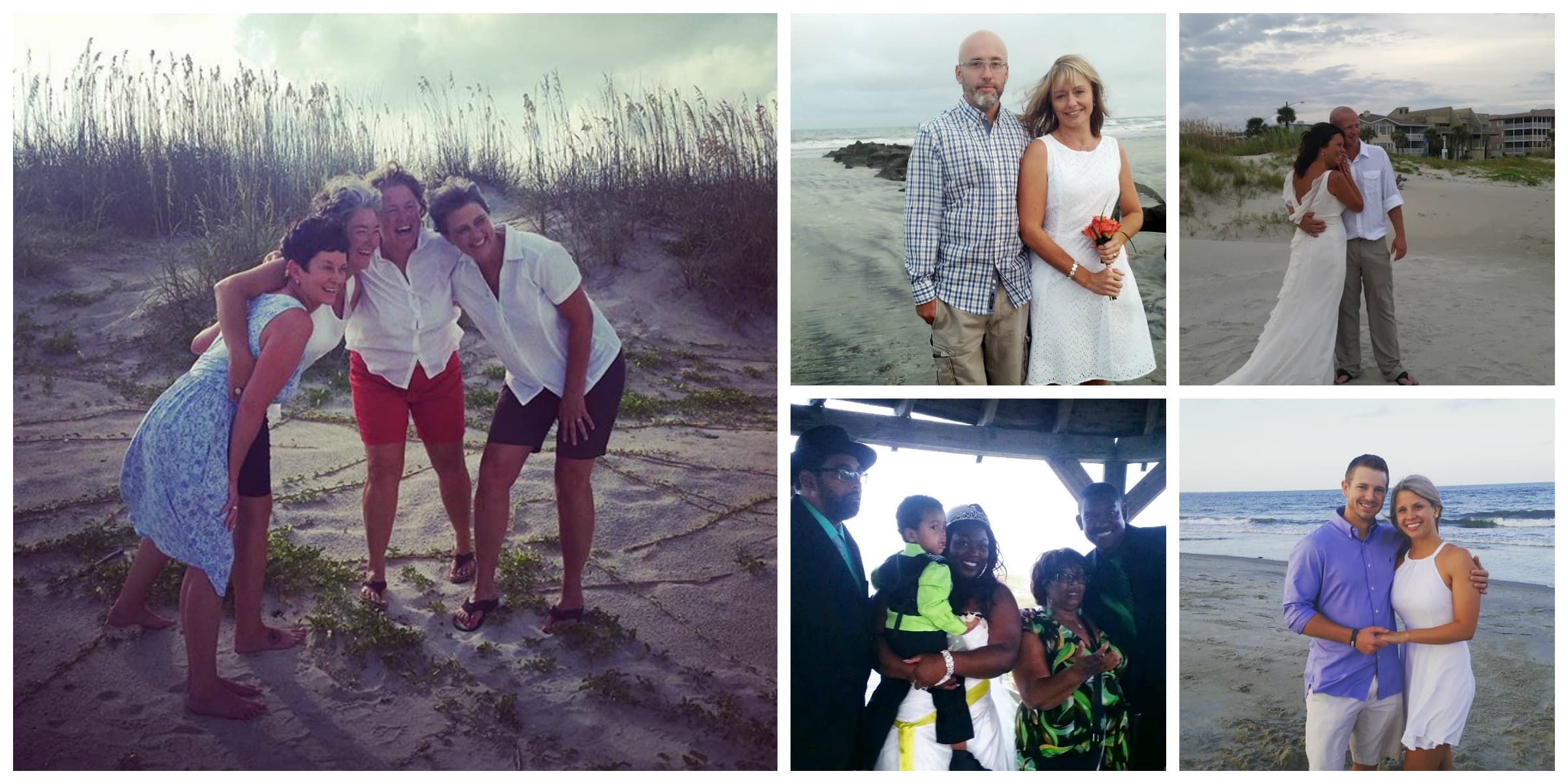 Jeremiah & Amanda, May 2015
Jeremiah & Amanda were married at sunset at the Tybee Island Light Station & Museum which is across from North Beach. You can contact them separately for booking.

Kate & David, May 2015
Kate & David were married in an inlet at North Beach. Mary from Yes Love Weddings posed them and their guests for some great group shots.

How to Have Your Wedding & Elopement at Tybee Island
If it is just you and a few guests, it is free to have your wedding on Tybee Island. The beach is first come first serve. You cannot get married on the dunes. If you are going to have a large group, chairs or other structures such as an arch, you must receive a permit which is $25. You can contact the city directly to obtain the permit. There are restrictions on what decorations you can use as part of your wedding. You can contact the City of Tybee Island directly to obtain a permit.
Stay tuned for my final log post in this series, Part Five, which will feature some favorite inside venues and other locations in coastal Georgia & South Carolina!