Hey y'all! I get many questions on what to wear to an elopement here in Savannah. With 300+ Ceremony Plus Photo packages booked over the last three years, I have witnessed all sorts of wedding attire… and that is the way it should be! Your wedding ceremony with me is a space where I want you to be as authentic as possible and feel safe and excited to do so.
Most of our couples choose to wear conventional wedding wear- long, white or ivory dresses and dark suits and tuxes, with a small percentage electing for something very casual. Our couples always look perfect, whether they are wearing a dress that's big and poofy- or sleek and form-fitting- or a suit that features a bow-tie. This particular blog post celebrates some of the more non-traditional choices we've seen from 2015 to 2017. It was hard to choose just a few highlights, but hopefully they give some inspiration to anyone planning a destination elopement who wants to try something different. I have separated these photos into categories: (1) Shimmer & Pink, (2) Vintage Love, (3) Pop of Color, (4) Elopement Style, (5) Unique & Awesome, and (6) Fashionable Grooms.
All photos are by It's Megan Jones Photography unless otherwise noted. I am looking forward to seeing what all our 2018 couples (and beyond) wear to celebrate with us!
PS: Don't forget to look at the shoes and the headpieces as you glance through these gorgeous elopement photos!
---
Shimmer & Pink
I've said before, on the blog and social media, that I don't find myself very girly, but I am beside myself when someone shows up in an outfit that sparkles, shimmers, or is silver, pink or blush. Here are a few brides who selected dresses that made me squee.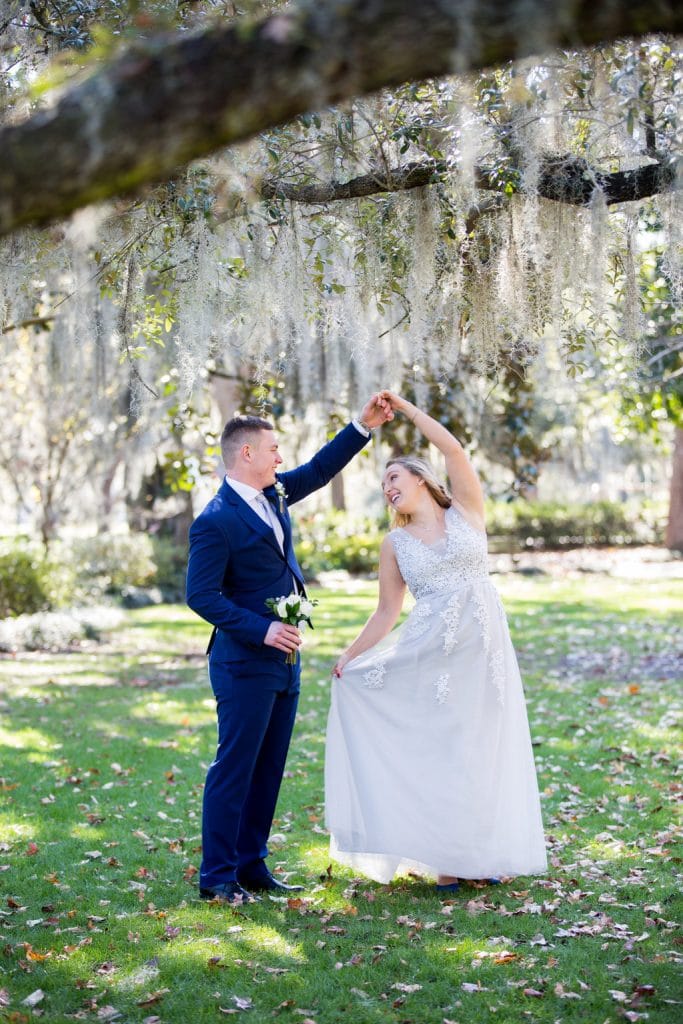 I included an extra photo of Sophia because of her super glam jacket, too.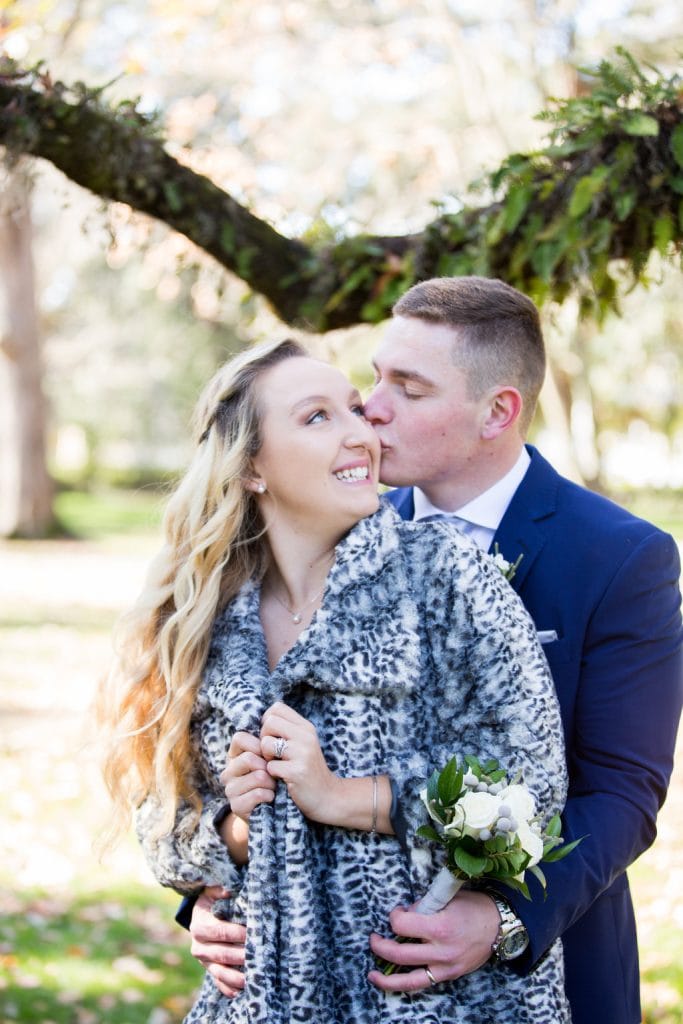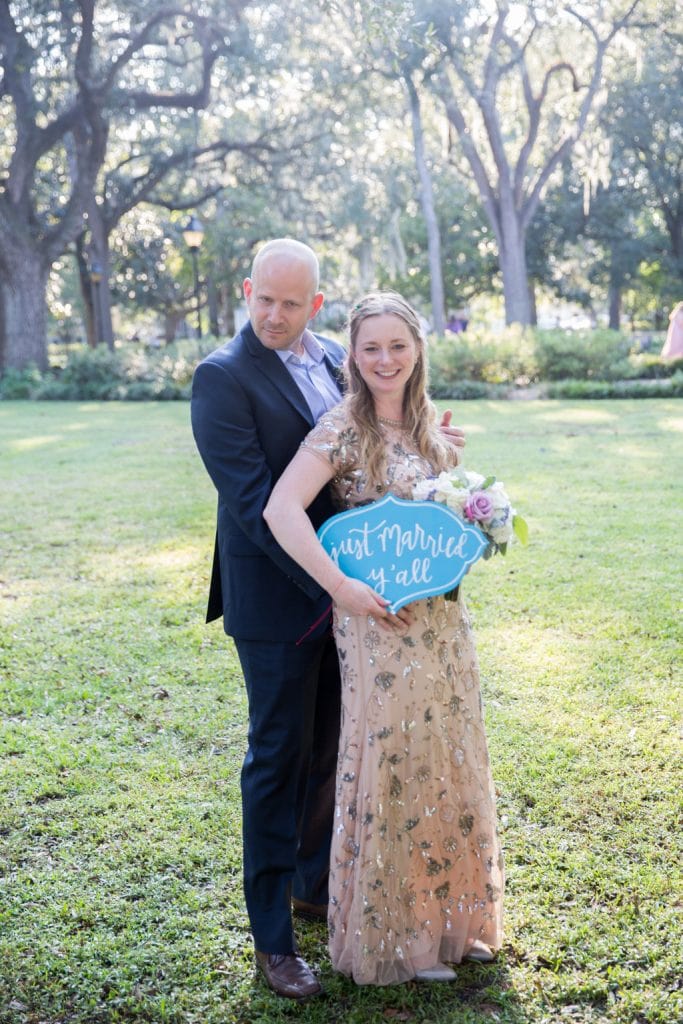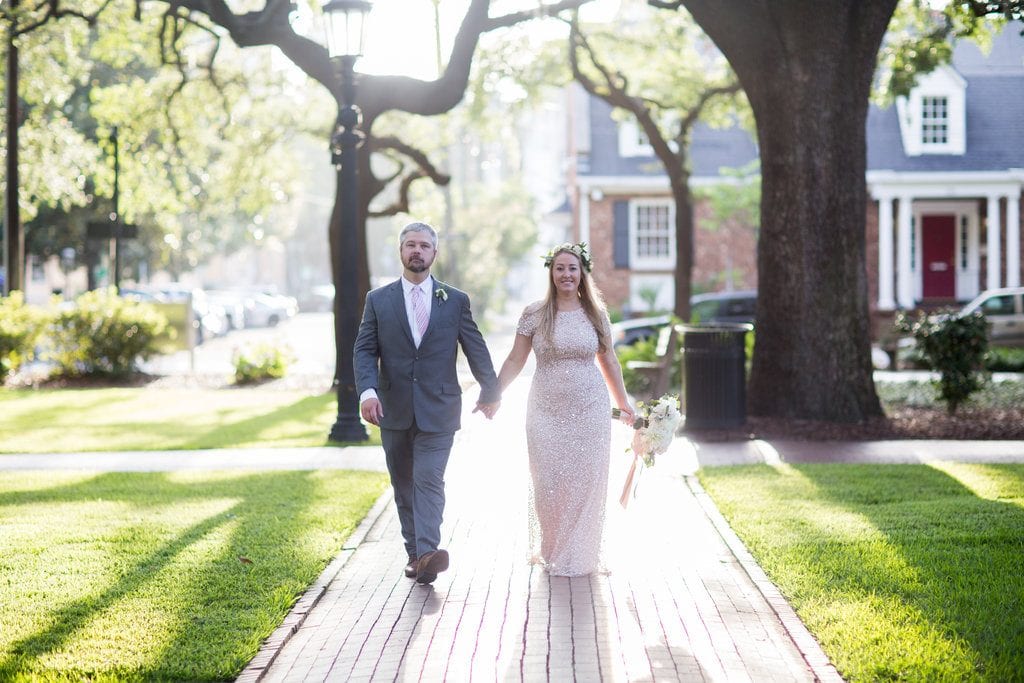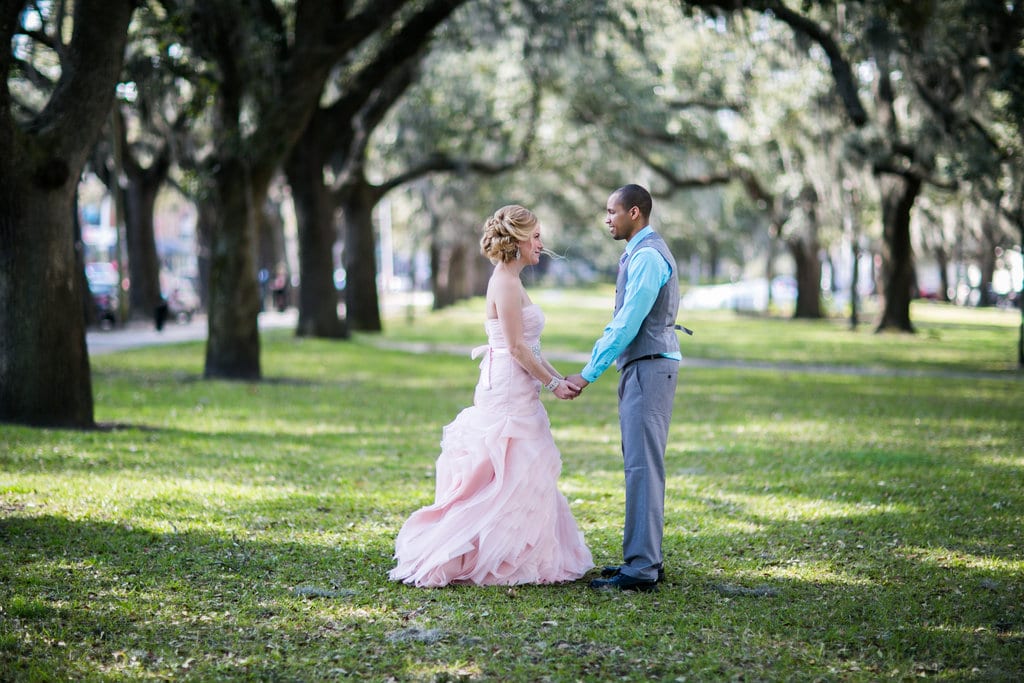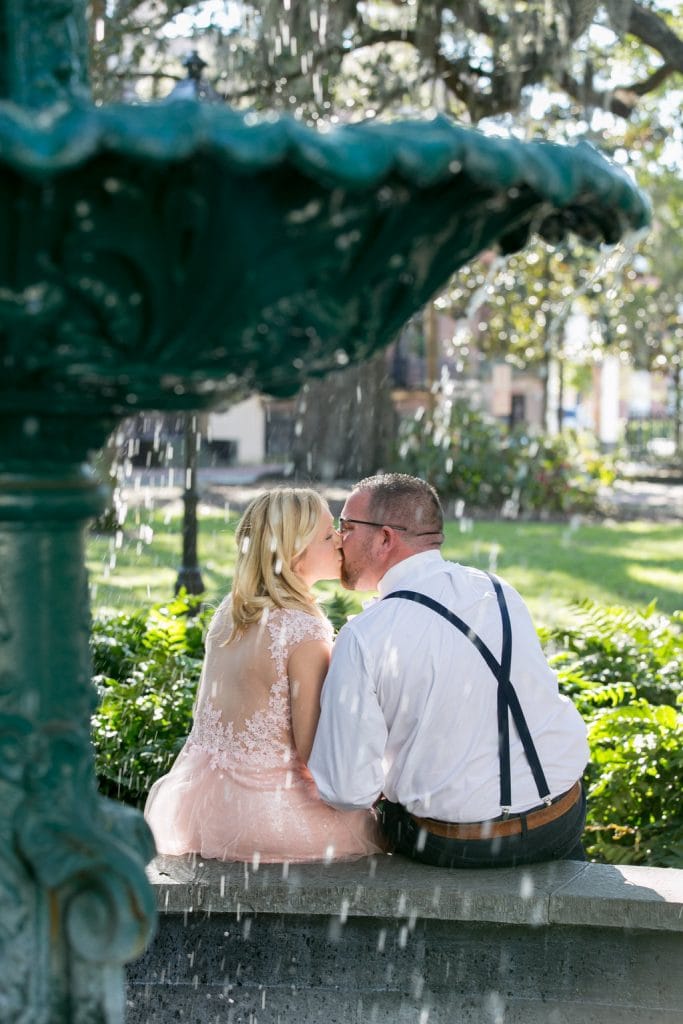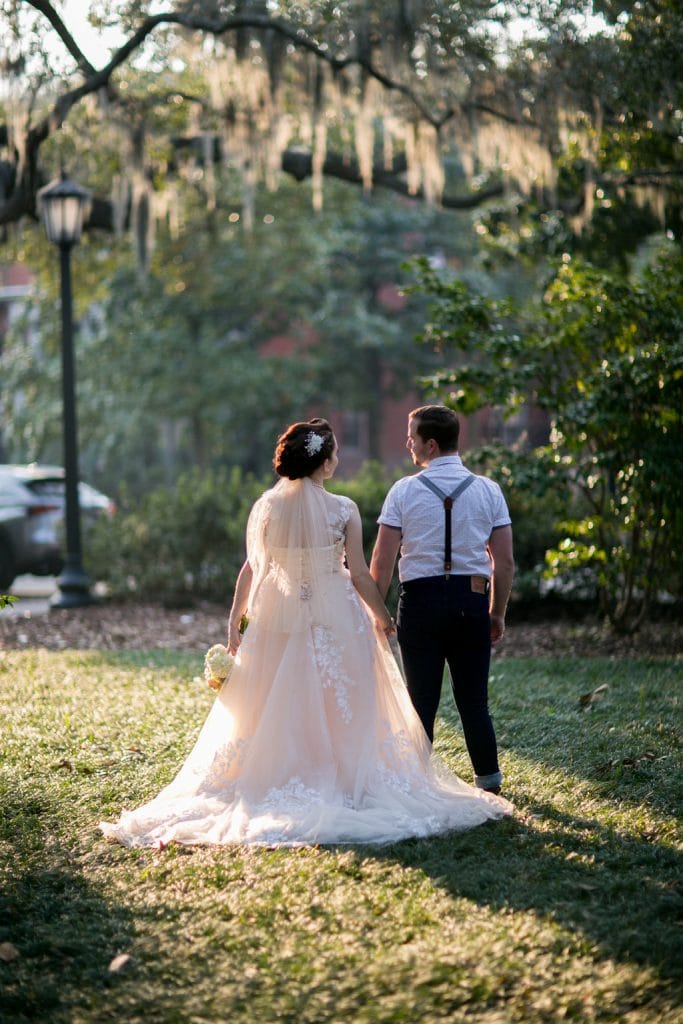 ---
Vintage Love
Many of our brides who choose to wear gowns still gravitate toward a vintage, or even boho look. These couples made it a whole theme or communicated to us that they found their decades-old dress in a thrift store or wore something given to them from their family.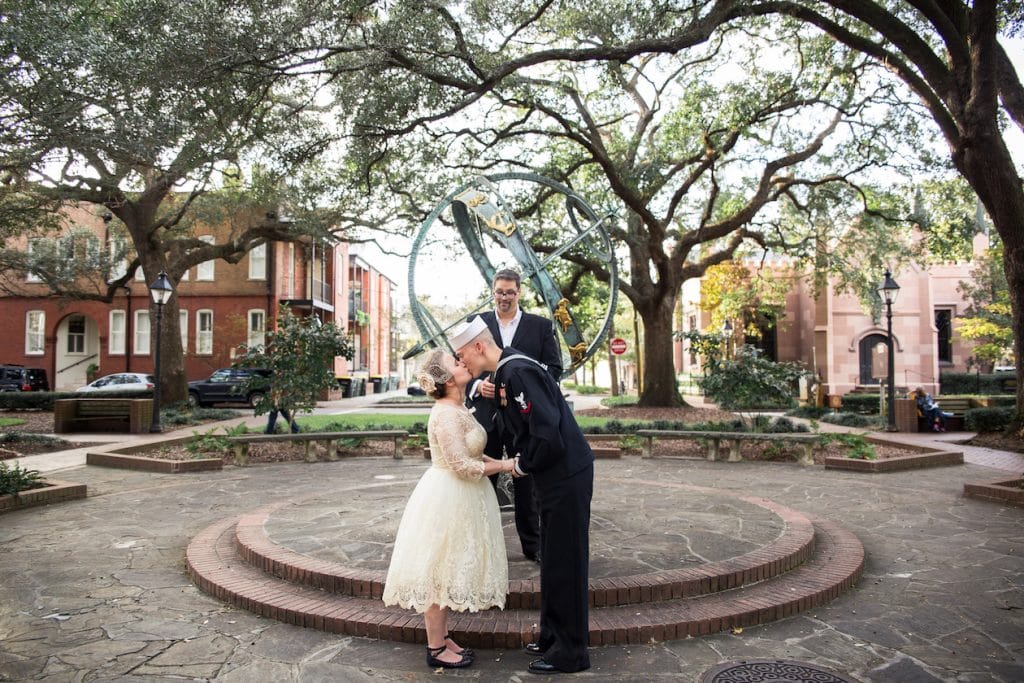 Lacey looks so sassy in this photo. I love it!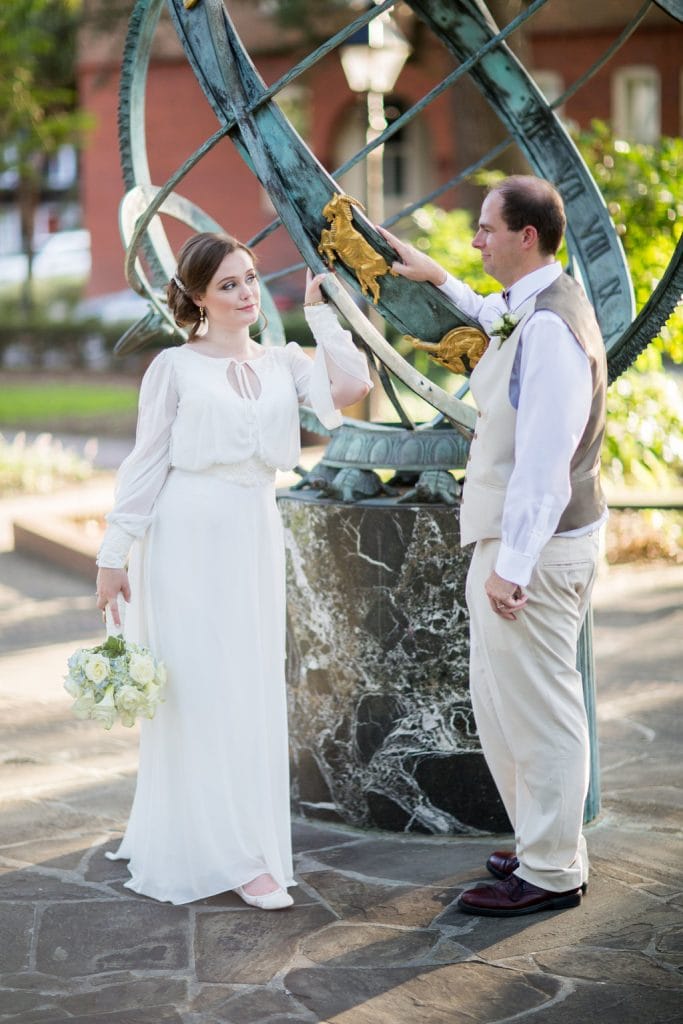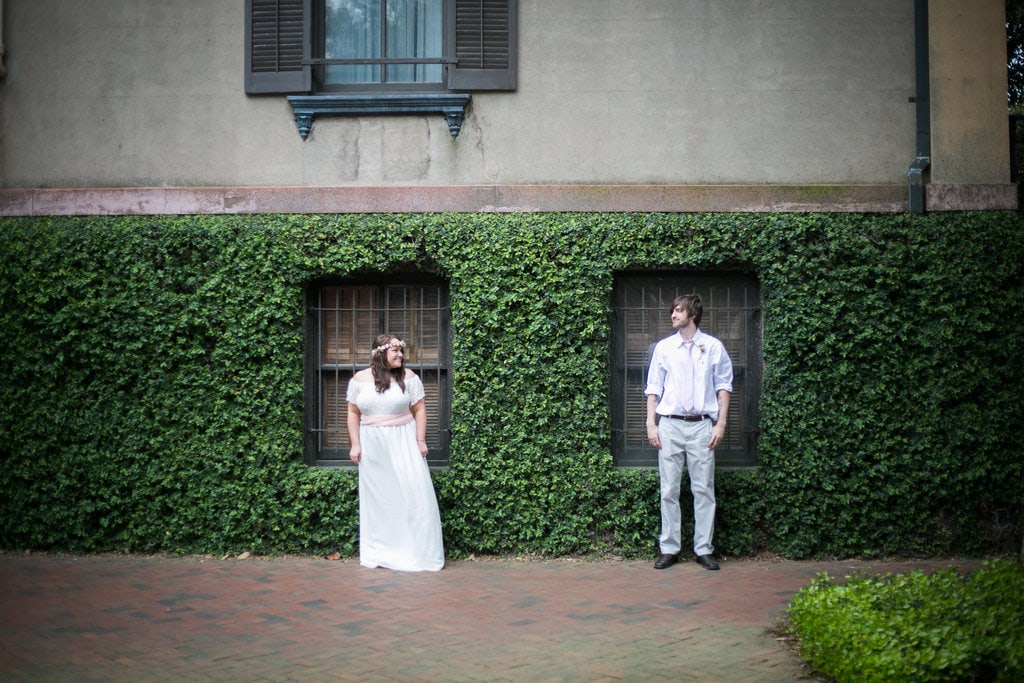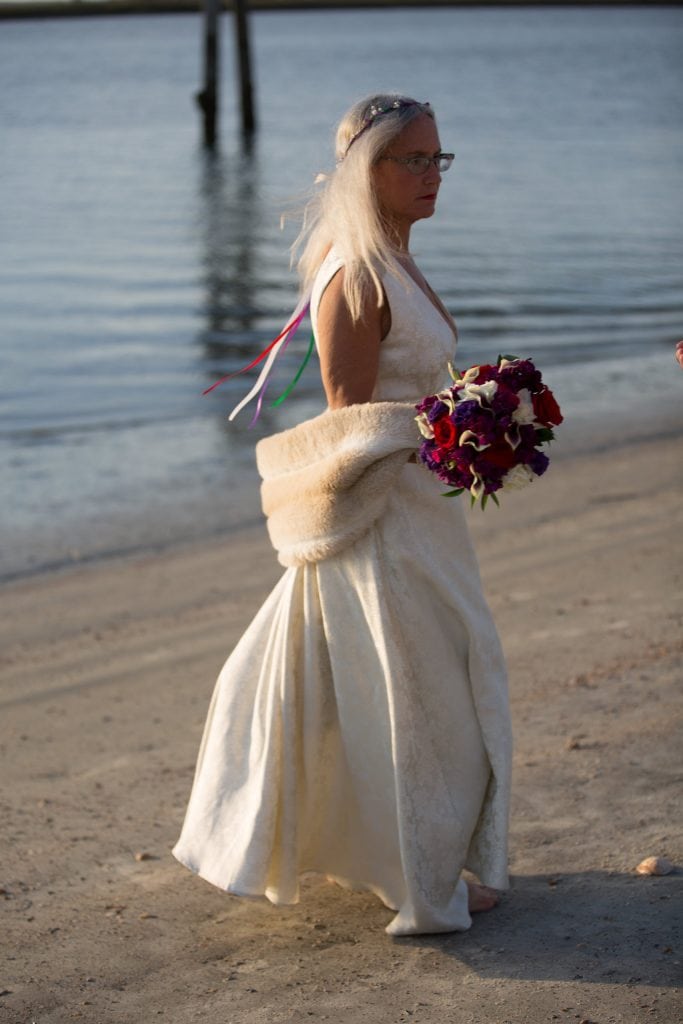 Turns out a stole is also convenient to wrap your new husband in during the first kiss!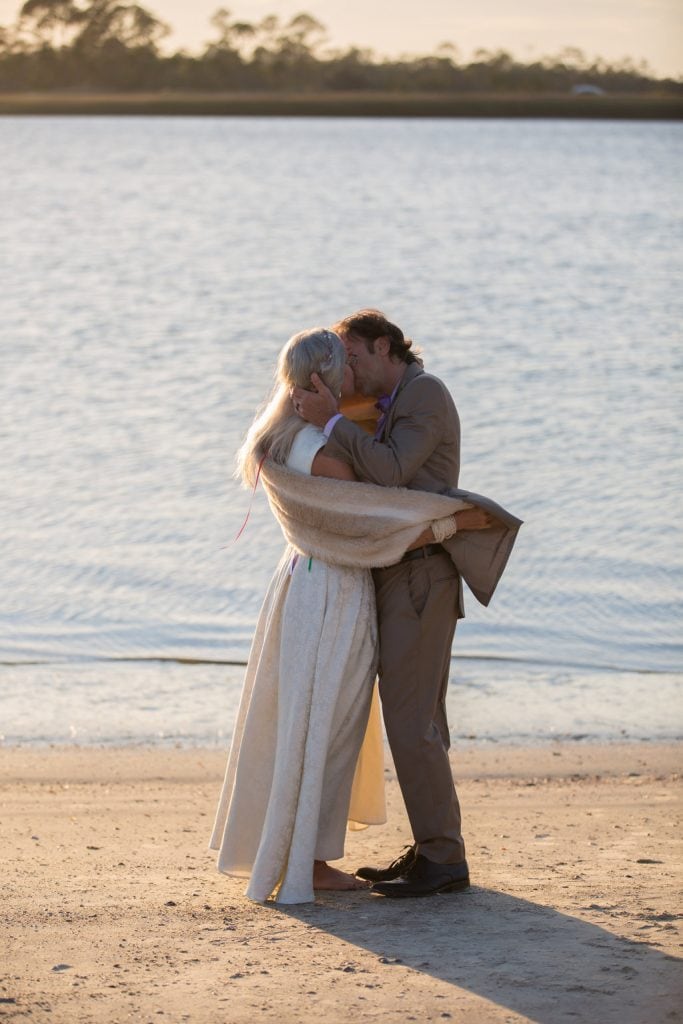 Even Patrick and Kelly's dog dressed up for their day.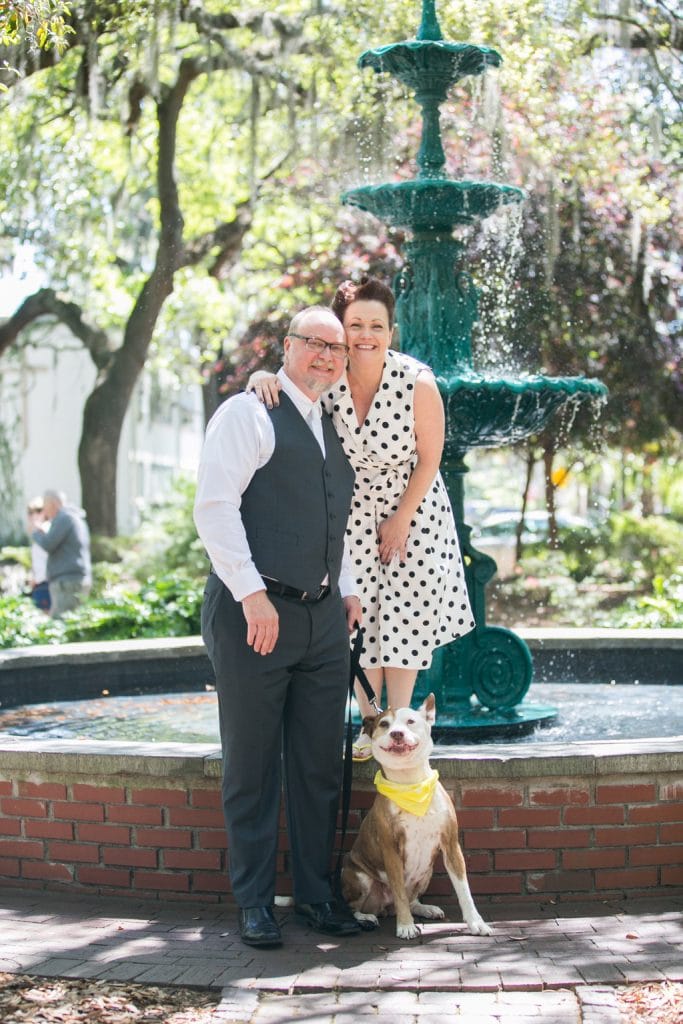 We love dogs, and babies!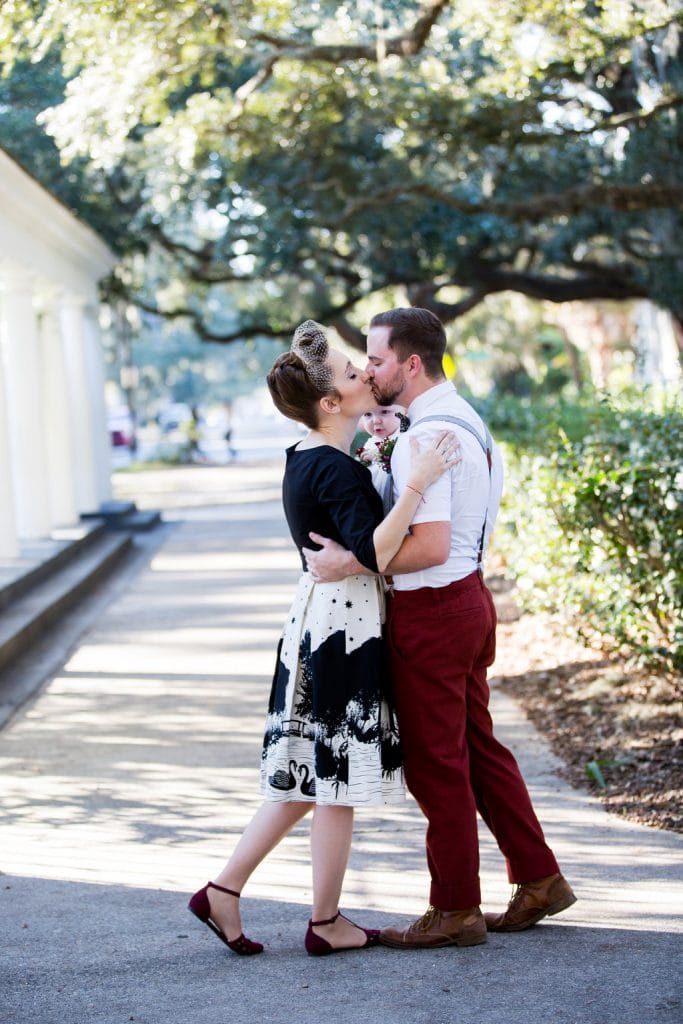 And finally, you cannot get more vintage than a steampunk wedding.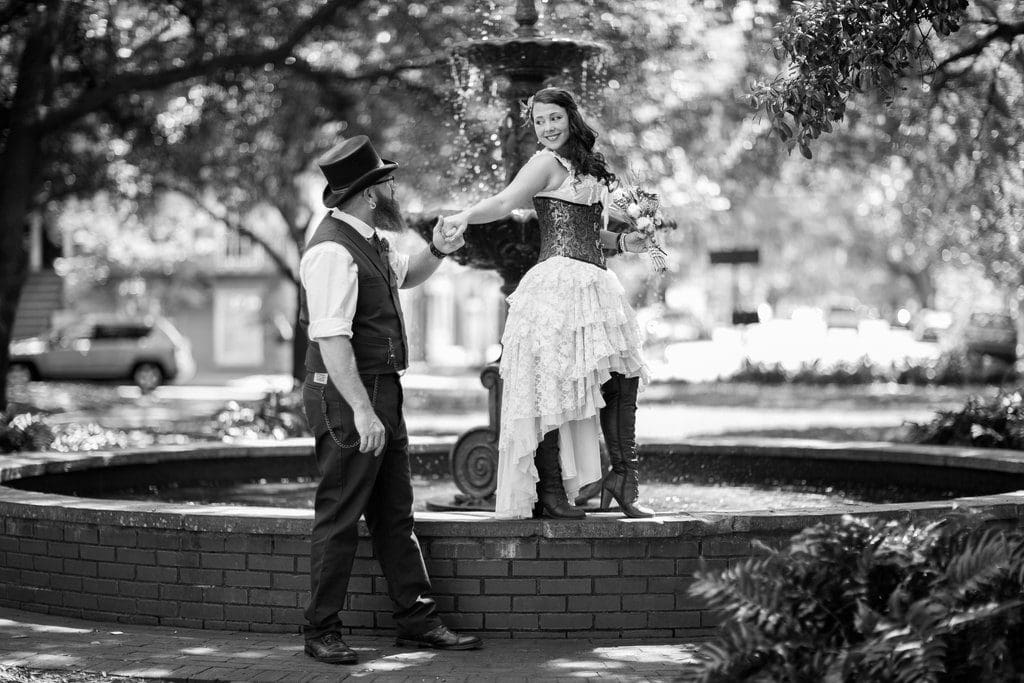 ---
Pop of Color
I love when couples wear color to their elopement. More of this, please!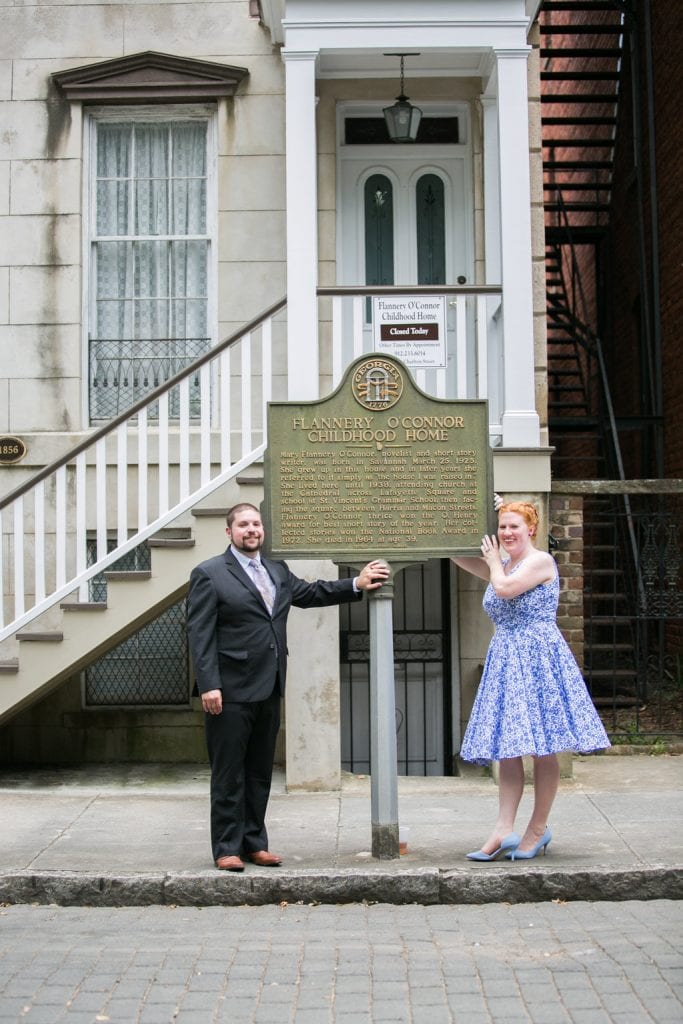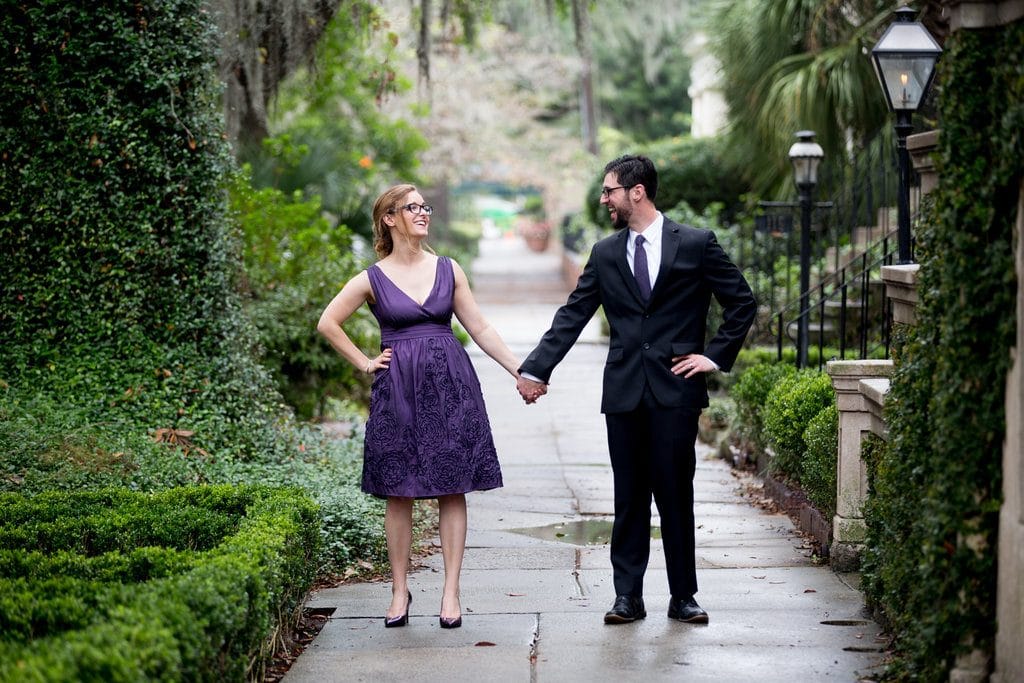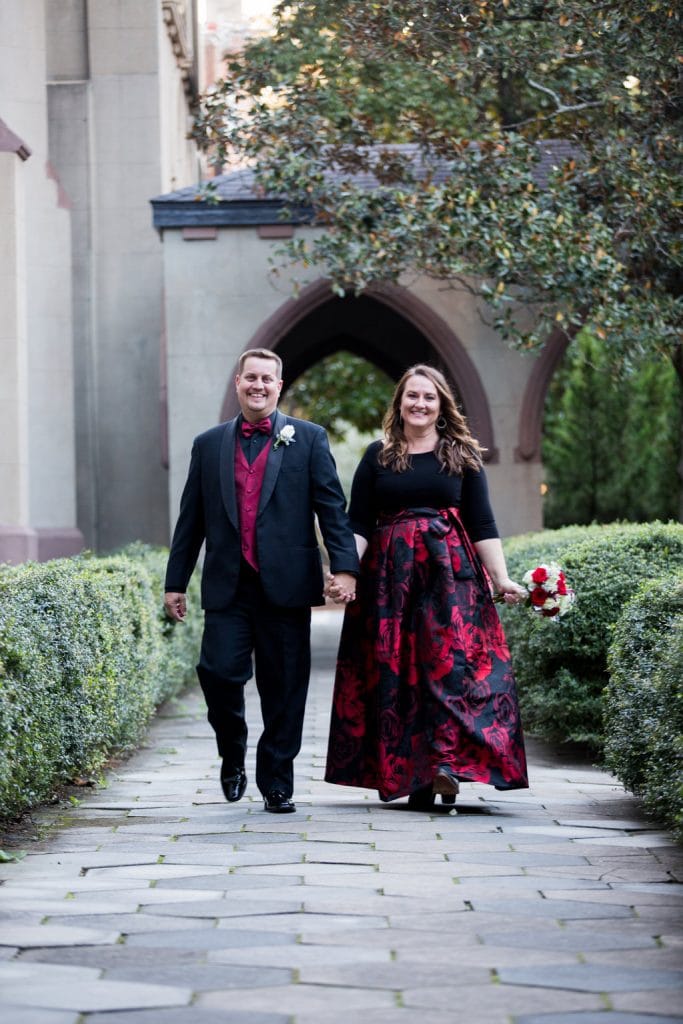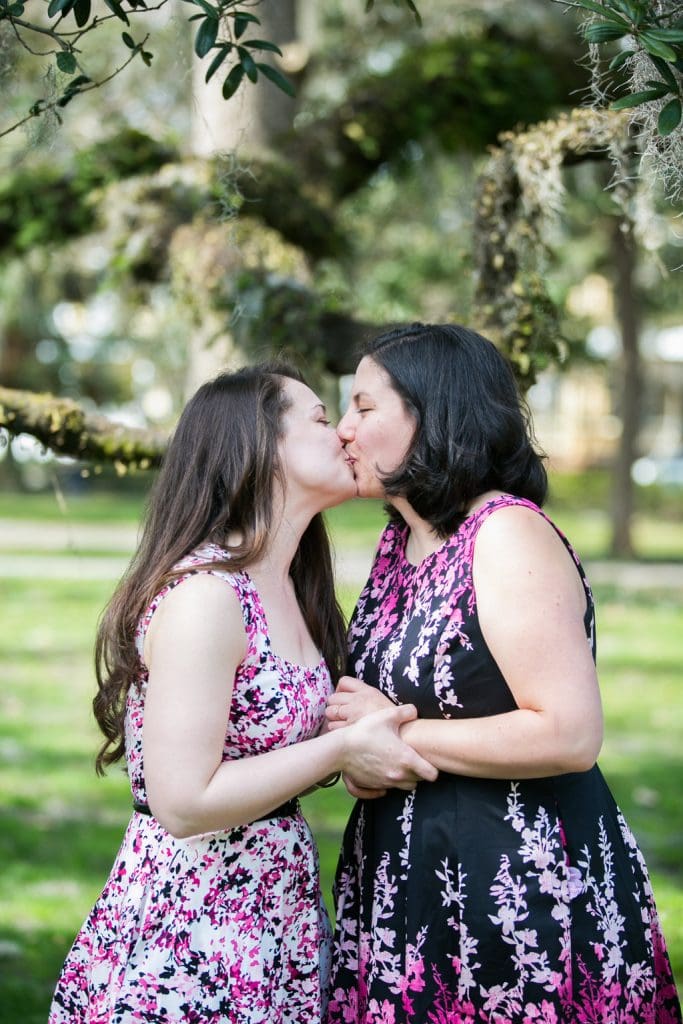 What dreamy lighting these two ladies had for their portraits!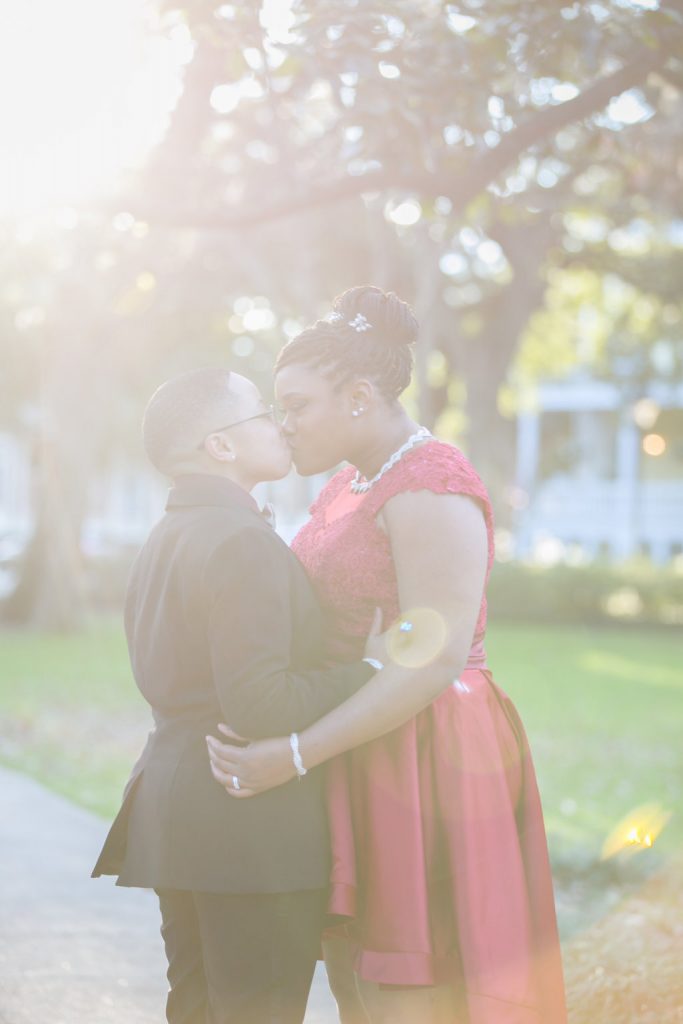 Surprisingly, Barbee is the only bride we've had wear black. I think it is an amazing option for anyone's wedding day.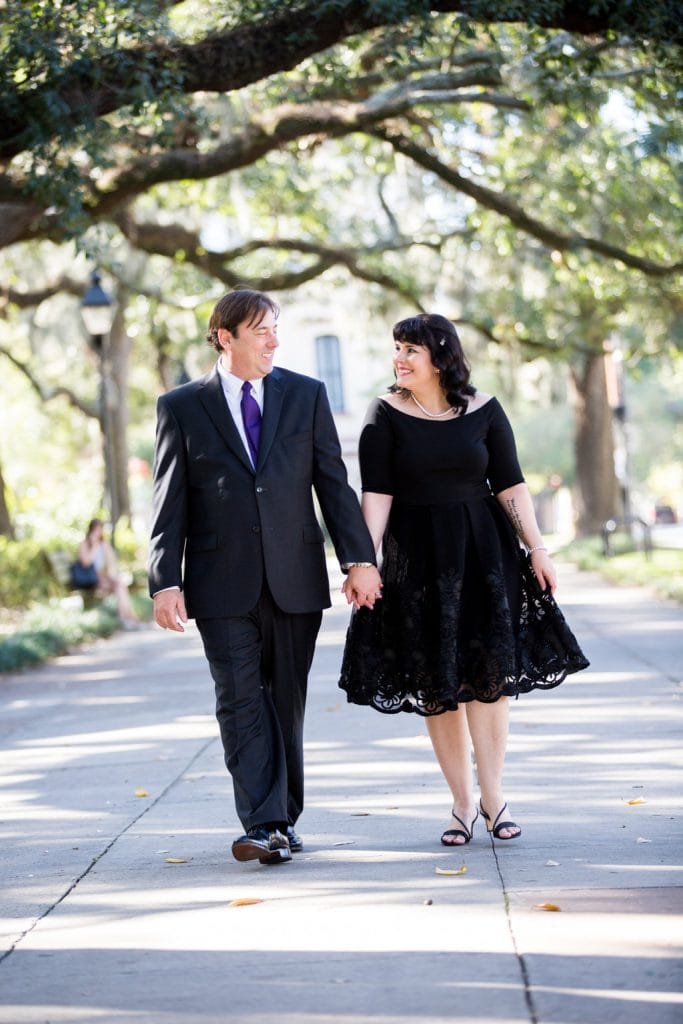 ---
Elopement Style
Many brides go with a short dress for an elopement. Here are just a few that rocked it. Lots of amazing outfits among these grooms, too!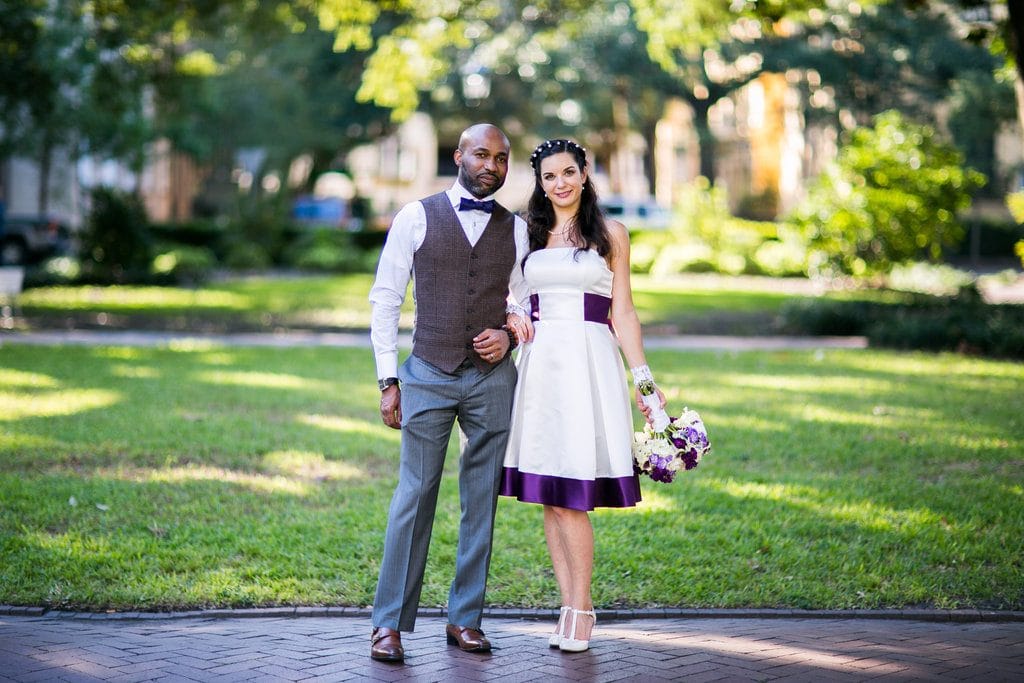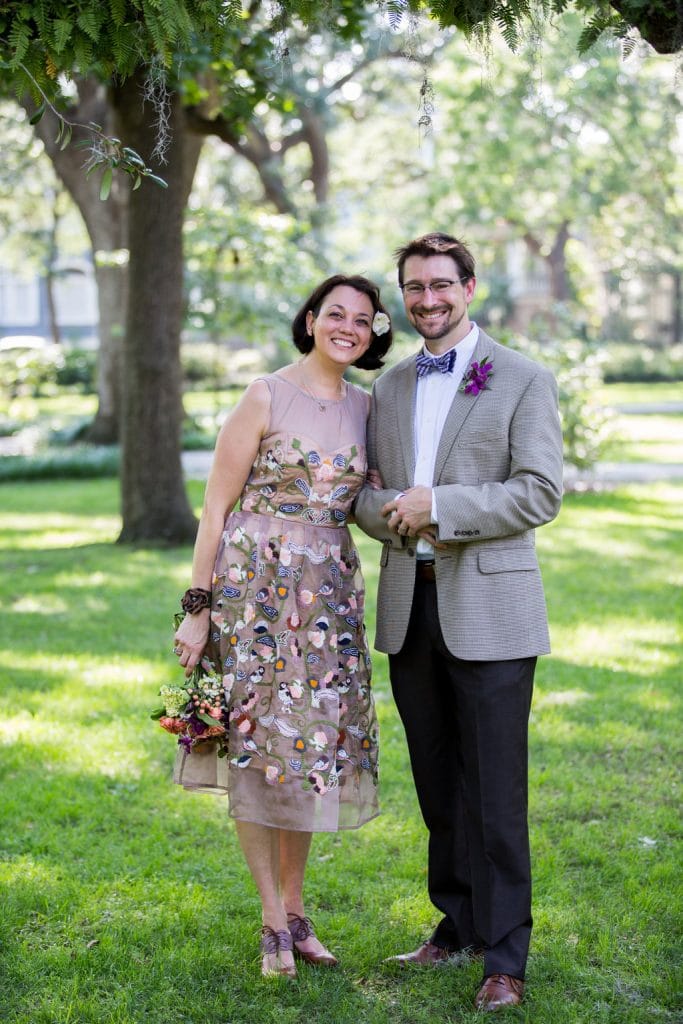 More sassiness in Troup Square! Check out those matching shoes, too.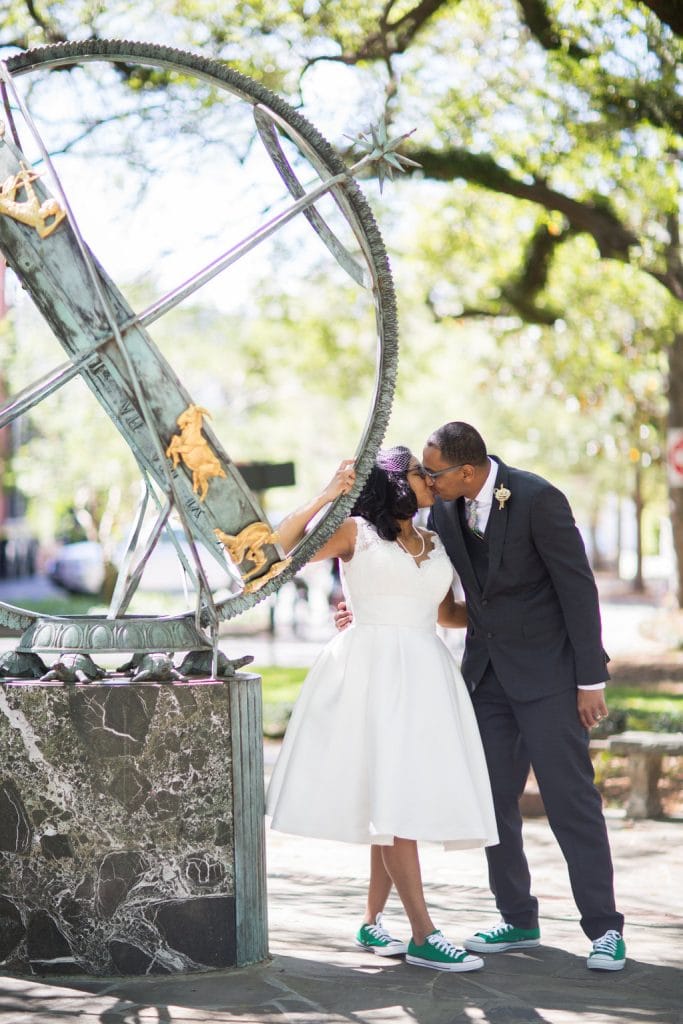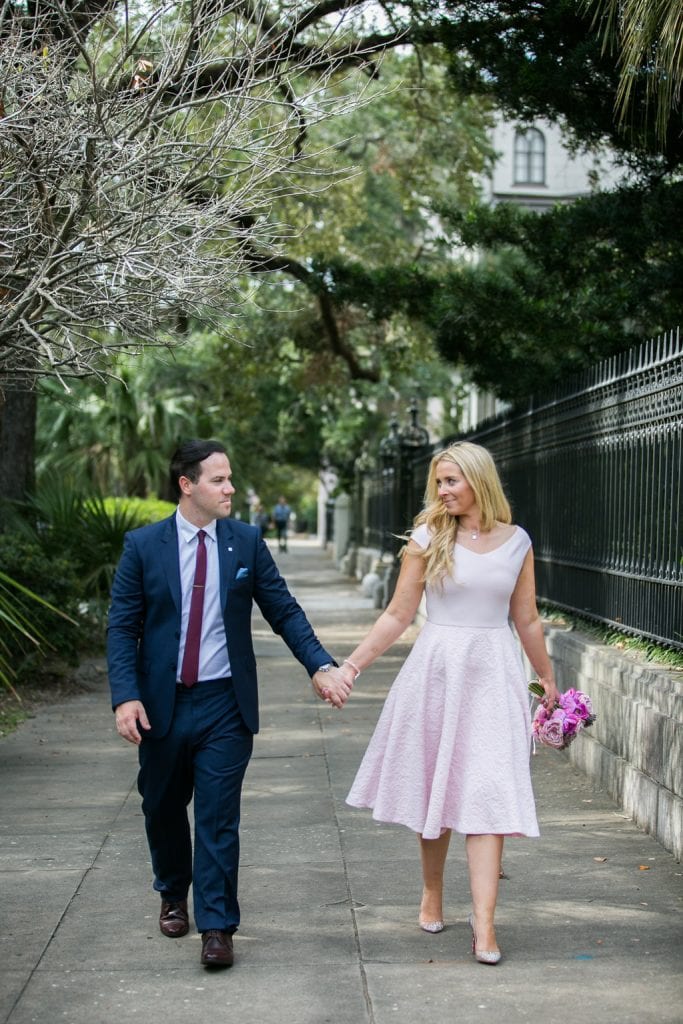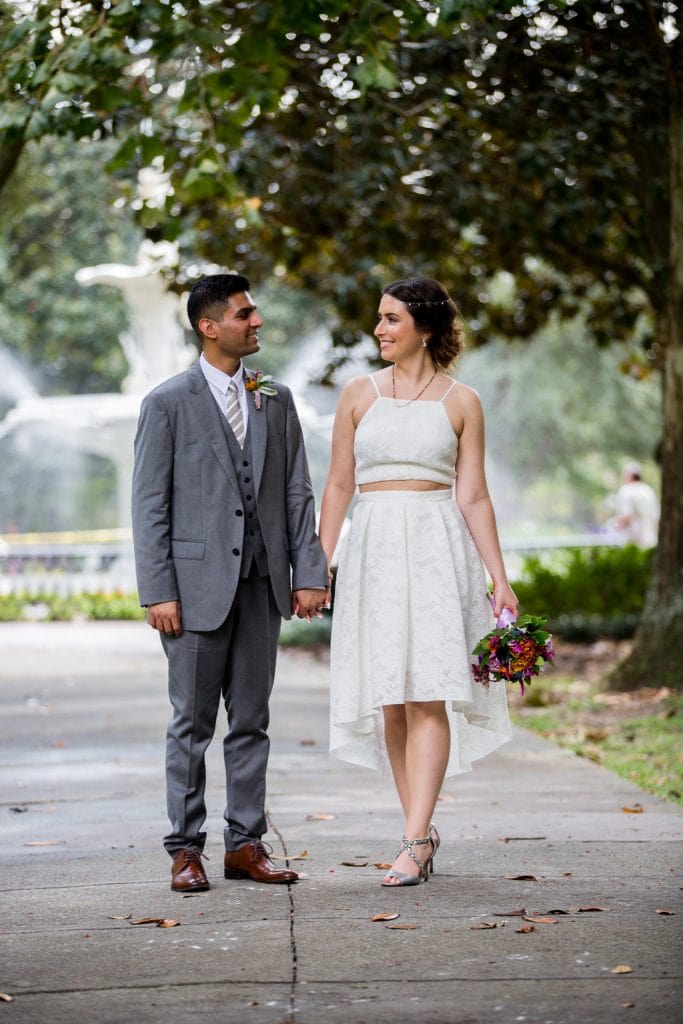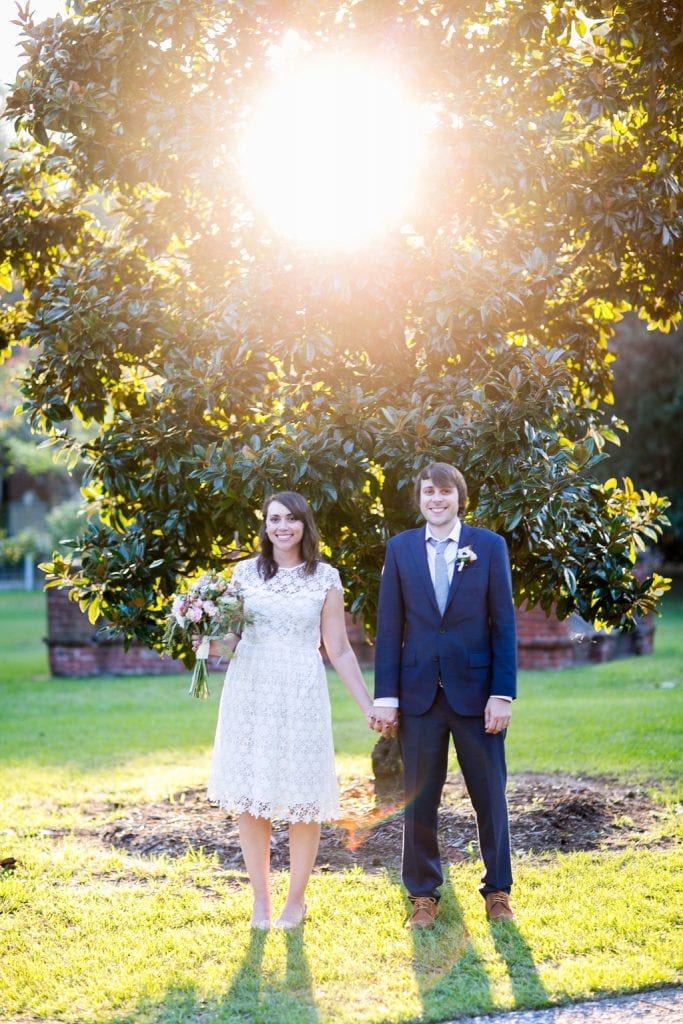 Michelle's dress was short and long and made for her to swish and swing all over Savannah!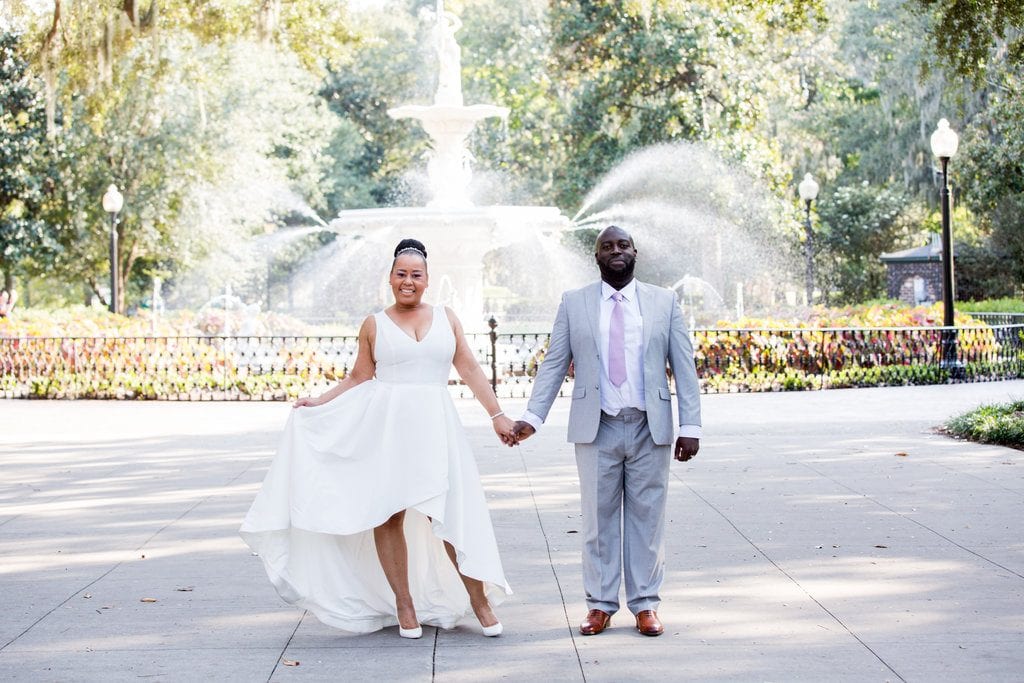 ---
Unique and Awesome
These two brides did not fit into their own category so I had to make one just for them. First, we have Brandi who rocked a bridal pantsuit.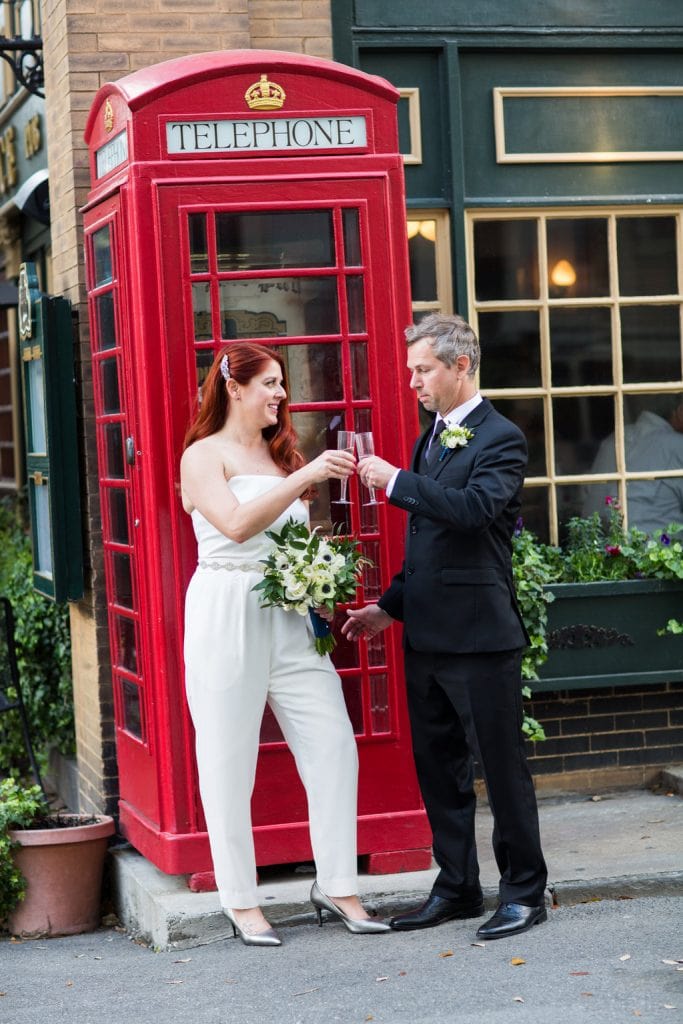 Second, we have Amanda, who wore a custom made tutu for her special day.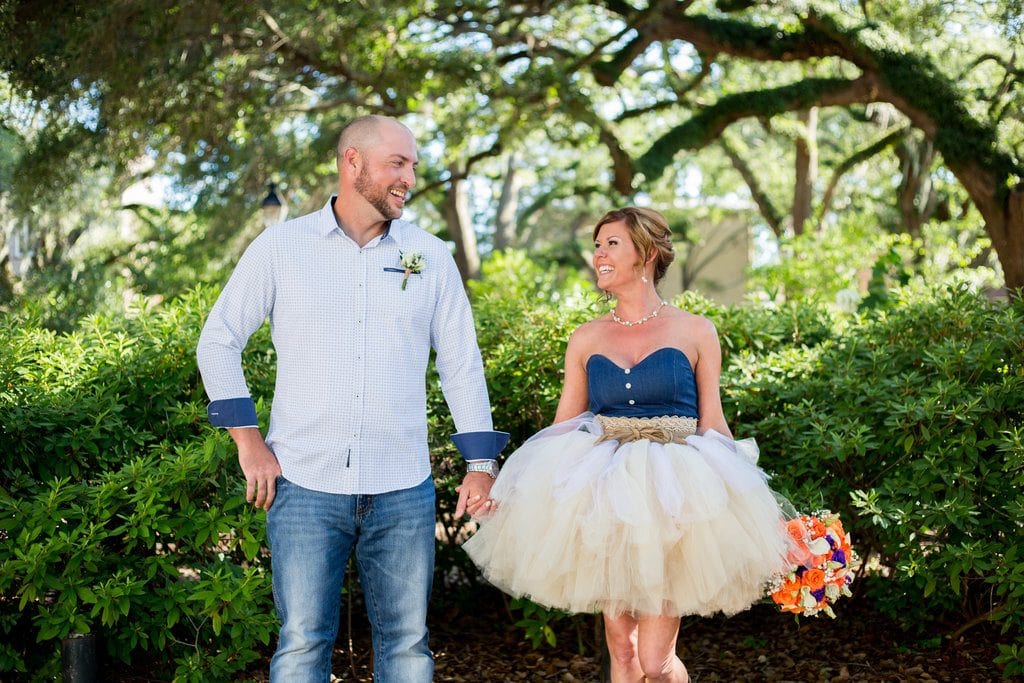 And last, Victoria's dress is in the unique category because of its design, and because it met a specific dress goal most women wish for: IT HAD POCKETS!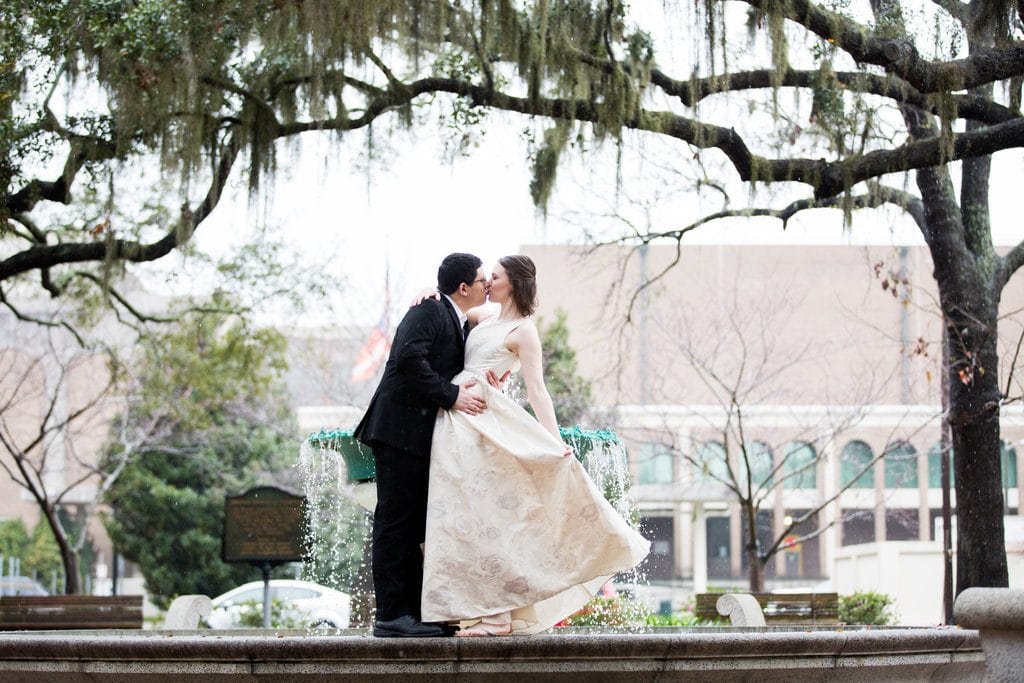 ---
Fashionable Grooms
Grooms also have taken some risks, whether it is coordinating their outfits, wearing seersucker, or wearing a jacket that wasn't a dark color.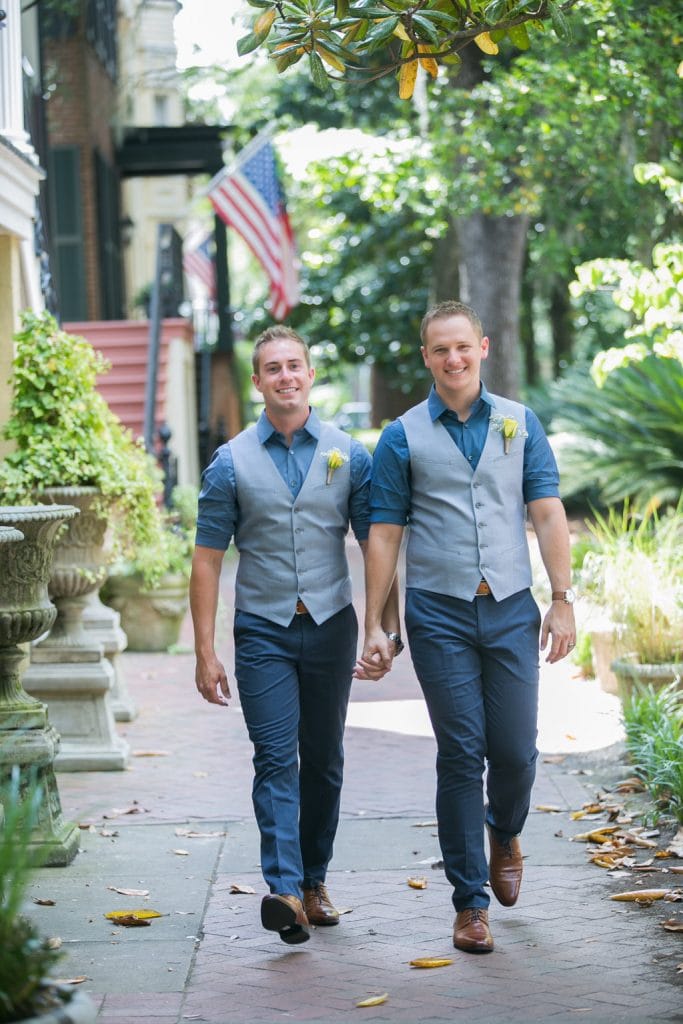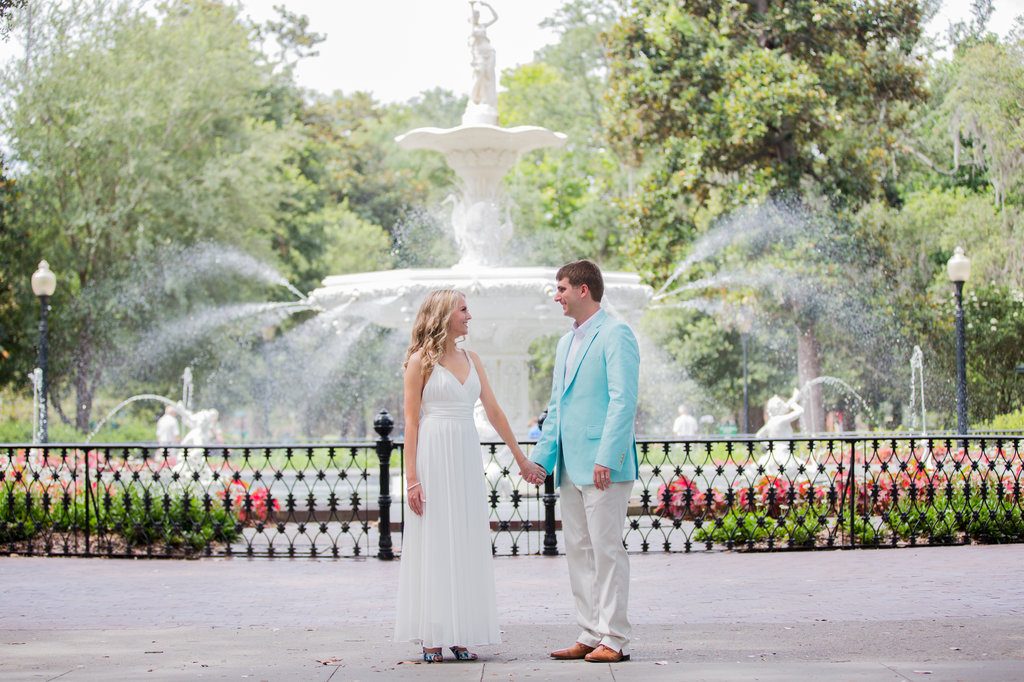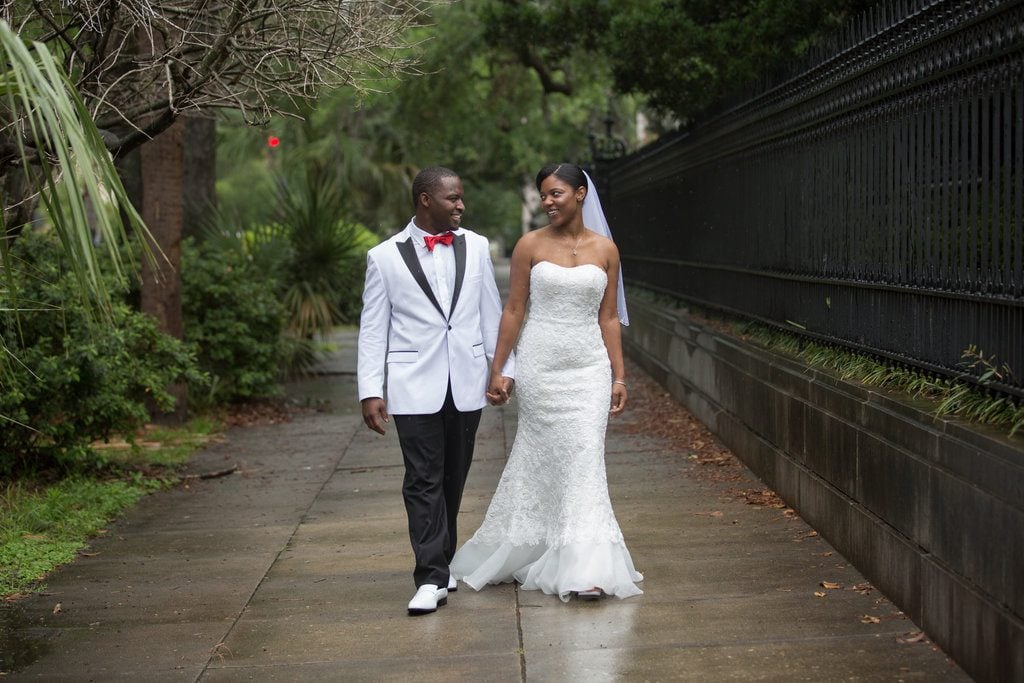 And that's a wrap. I hope you loved these 34 couples as much as I did!
Until next time,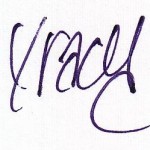 ---