One of the unique experiences I bring to couples who hire me to officiate their weddings is that I planned my own non-traditional wedding ceremony in Savannah, GA. I married my husband in Troup Square in March 2014 and we hosted a reception at the place we met, The Creative Coast.
I met my husband in Savannah at a networking event, but we both grew up in New England and spent most of our adult lives in Boston and New York, respectively, before moving here separately. From the very beginning, I knew that he was the man I wanted to be with and share adventures with for the rest of my life.
I'd like to provide some lessons to prospective brides and grooms that I learned from successfully planning a wedding in just 3 weeks. But first, I'd like to share my personal story to provide perspective on why I planned my wedding the way I did and how I wouldn't have wanted it to play out any other way.
Me
First, let me be honest with you. Until my mid-30s, I never seriously imagined that I'd become a married woman…. ever (never mind become a wedding officiant!). I was an introspective only child who liked writing stories and surrounding herself in books, except when I chose to exercise my stubborn and bossy streak to help the neighborhood kids create more inventive mischief.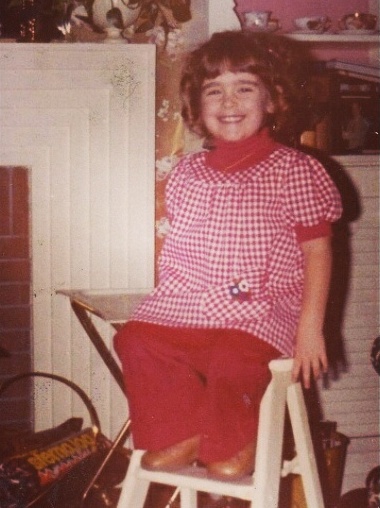 I loved my fierce, independent streak and I liked being in charge of my life. No princess complex here. Those characteristics stayed with me through my adult years where they benefited my career and led me on adventures both in New York City and on trips with my friends as part of a relatively content life.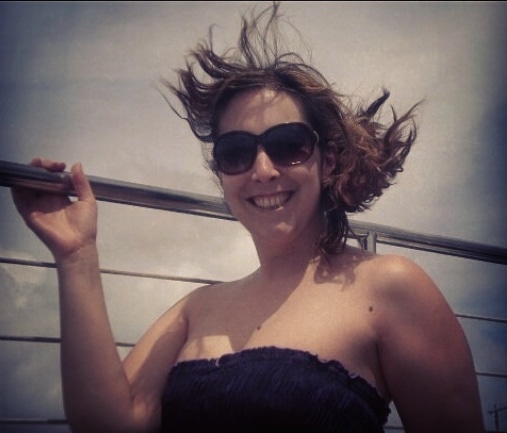 When I felt stagnant in my career in late 2009, I left my job and opened up a private consulting practice. With the crazy hectic nature of my previous job absent from my life, I began waking up every morning feeling strangely empty. I realized that I was ready for something more than just changing my career. I was ready to be part of a family and spend the rest of my life with a partner. I also realized that I deserved that, which is an epiphany that many women likely understand.
Me + One
Luckily, a few years later, my husband came into my life. For the first time, I was able to understand what it was like to share your life with someone, celebrate your collective and individual wins, and pick each other up from disappointments… and that I didn't have to give up my identity to do it. Me + one was definitely better than just me.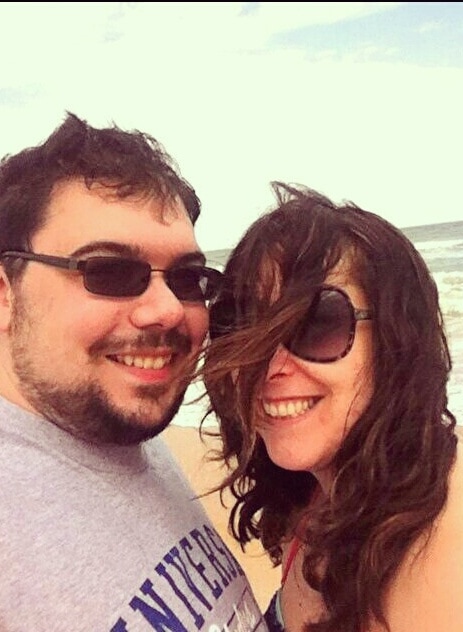 My husband and I discussed getting married in early 2014 and how we should do it. Beyond our love for each other, we had been living together for about a year and there were certain financial benefits we would experience if we were officially married. Neither of us had families who could contribute to a wedding nor had we ever given any thought to what type of wedding we would ever want.*
We were one big blank slate.
We did know we wanted to honor this big moment in our story and a courthouse elopement seemed underwhelming and frankly, depressing. After multiple conversations, we realized that more than anything, we wanted to enjoy a special day and create memories of our commitment that we could share with our future children, if we were lucky to have them. Understanding those desires solved all of our indecision.
*(My husband claims that early in our relationship, after some (lots of) wine, I told him that my perfect wedding ceremony would involve Mariah Carey, in person. I deny that. Maybe.)
Me + One + Friends & Family
My husband and I were engaged in late February 2014 while we were on vacation and were married 3 weeks later. We told our friends and family that we wanted them to join us, but understood if they couldn't on the short notice. We had 50 people accept our invitation with about 25% of our guests coming from out of town. Our total budget was less than 20% of the 2013 average cost of a wedding and we had a catered party with unlimited beer, wine, and dancing.
My wedding day was perfect and there was nothing I would have planned differently if I'd had more money or time.
---
At one point in my career, I was responsible for organizing hiring events for hundreds of job candidates with just a few days notice so I'll acknowledge that I had event-planning skills in my toolbox that came in handy when putting together my plan for our wedding. Even with those skills, I think the following five lessons helped more than anything else.
1. Have a strong vision for what makes you happy and hold firm. If you don't want to include a tradition, don't.
One of the reasons that I had such a short engagement was that I really didn't have any interest in being engaged. The vacation we had together that week was wonderful, but there were no other reasons to stretch things out: I didn't want a bridal party or to attend a bridal shower. I didn't want gifts and didn't need an excuse to spend time with my girlfriends.** Other traditions I scrapped were paper invitations (that people would throw away), a procession, being given away, parental dances, and flowers.
Yes, I didn't have flowers at my wedding by choice.
I try to keep my life as simple as possible, including limiting what I own and keep as mementoes. A wedding shouldn't change that. I wouldn't keep preserved flowers, didn't want to be responsible for cleaning them up, and I wanted my hands free all day. While I am sure they would have been pretty, flowers didn't mesh with my overarching values or needs. People tried to buy me flowers as late as that morning, but I insisted I really didn't want them, because, well… I really didn't! Remember: you don't have to do anything you don't want to just because it's a wedding.
Plus, there are amazing flowers all around Savannah for your pictures.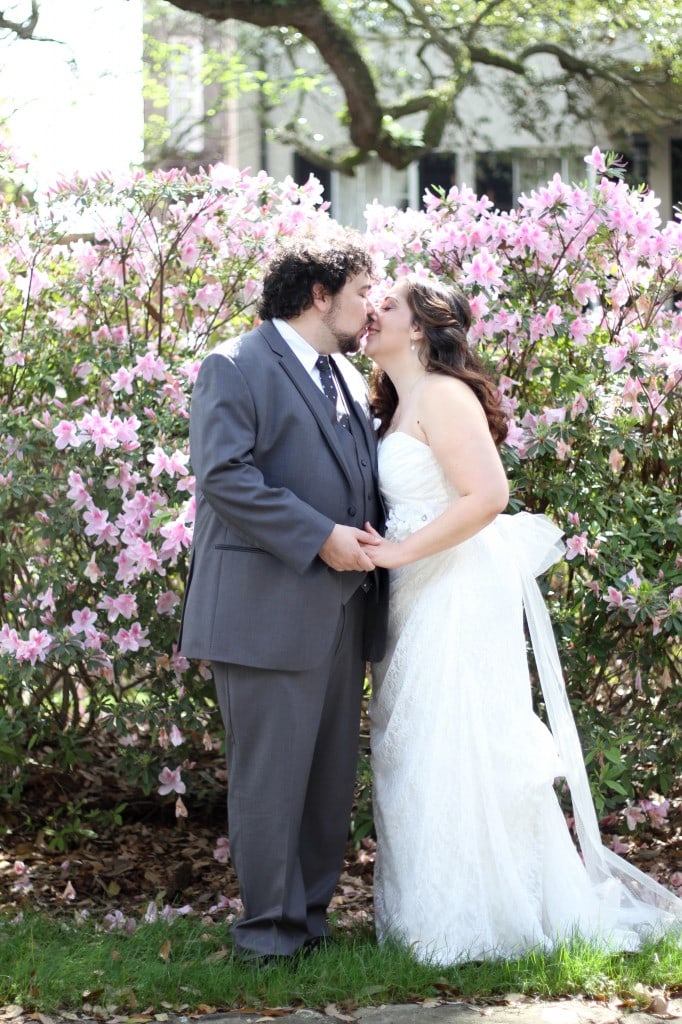 While I limit what I keep, I'm not completely devoid of a sentimental side and still have notes that go back as far as college. We did want something we could keep so we had guests fill out wedding mad libs which we store in a memory box with a few other items from our wedding. I am also glad that I spent money on a photographer and videographer.
**(I did have a bachelorette party- Savannah can help you with that, y'all.)
2. Borrow the best from the weddings you've loved attending.
If you're honest with yourself, less than half the weddings you have attended stood out to you. If they do, they were special because the food and dancing was amazing or the ceremony itself was unique and personalized.
The year before my husband and I got married, we somehow attended seven weddings, and they were all unique and specific. We let ideas from all of them inspire us. One influenced our decision to use a superhero and Harry Potter themed origin story as part of our ceremony (yeah, we're nerds) and quote Tami Taylor from Friday Night Lights in our vows. Our ceremony was as authentic and meaningful to us as could be.
Another wedding that took place in New Orleans led us to celebrate the location of our wedding as a central theme of our ceremony. Savannah is known for their To-Go cups, so we printed some up for our guests (very inexpensive on the internet (see lesson four)).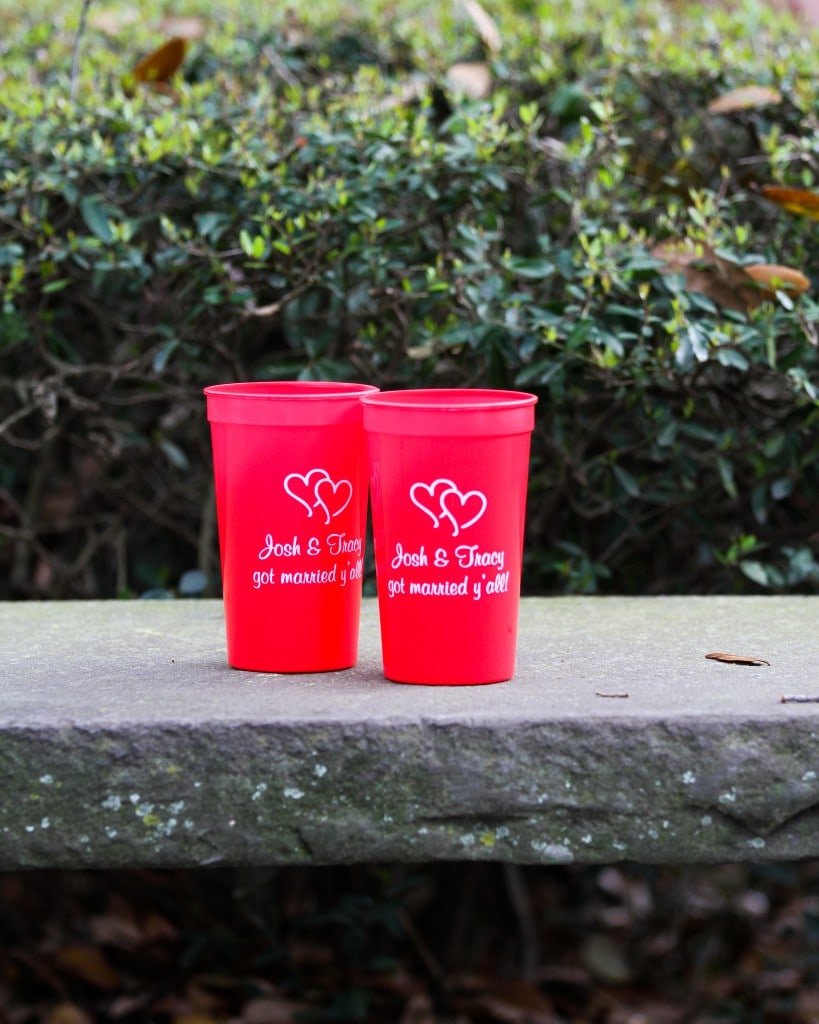 3. Trust your friends and family and let it go.
While I was the one with the plan, I definitely couldn't have done it without my friends. They love you and want to help. One highly-organized friend helped me find my dress in just one 90-minute shopping trip (thank god) and helped my husband pick out his tux. Facebook friends gave me recommendations for other service providers like makeup and hair. Finally, the day before, when I was stressed from figuring out potential weather problems and catering issues for our Friday night party for out-of-town guests, I let two of my friends kick me out of the reception space and completely take over decorating it. I left all my trust in them, even though my fiercely-independent, bossy, inner only-child tried to stop me.
They did a spectacular job. Yours will, too.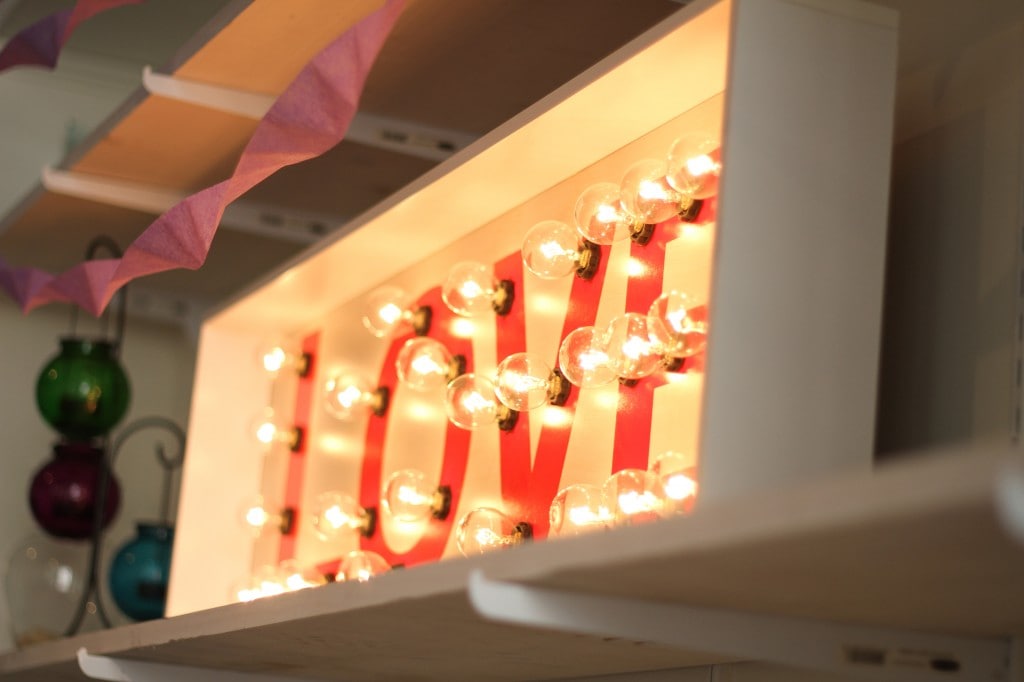 FYI: The LOVE sign that became a major decoration piece of our reception space was borrowed from the AirBnB rental that one of my girlfriends was staying at and is the center of an "only-in-Savannah" story. When my friend mentioned that she was going to a wedding to the rental owner, the owner insisted she take the LOVE sign with her to the wedding and find a place to use it. Apparently it had been used in multiple family ceremonies and was a good luck charm. My friend said "Sure, I'll carry a huge lighted sign to my friend's wedding?!?" and it ended up being an amazing part of our day.
Thank you, gracious Savannah stranger!
4. Etsy is your other friend.
We bought a number of items, like our cake topper, that we needed for our celebration on Etsy. Many vendors are used to working with brides and can answer any question you have. Plus, as a bonus, your money is going directly to makers and a company that supports local women entrepreneurs and makes a positive impact on the world.
Definitely schedule some time to browse the site, even just for ideas. If you're having a small elopement, something still might catch your eye. You'll find that most of the items will be more cost-effective than what you can find at major stores.
5. Know that this WILL be one of the best days of your life.
So by now, you shouldn't be surprised that I've spent most of my life thinking many of the "Hallmark-type" platitudes we repeat about weddings have been invented to make us spend money on things we don't need. But the day after my wedding, I remember the moment I woke up, still with a smile on my face, and thought, "Wow, that was literally the best day of my life."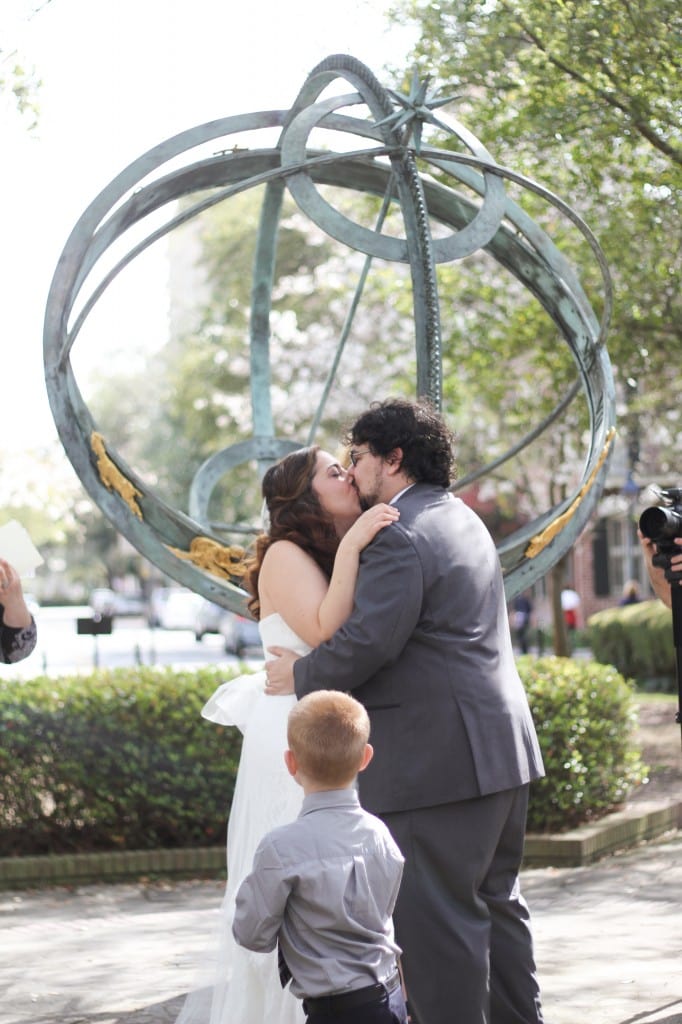 I wasn't sure that was going to the the case, and you might not either as you get closer to your ceremony. A few days before our wedding, my husband and I were shopping in Target, picking up the last of the wedding supplies, both of us stressed with work projects happening at the same time. I remember stopping our cart in a moment of weakness, looking at him and saying "Let's remember exactly how stressed we feel at this moment so when our future child starts talking about his or her wedding, we recommend eloping at the courthouse"
But I was wrong. It was all worth it.
Even though the days and hours up to the ceremony might be anxiety-ridden, and you'll feel your head spinning with random details, once you see your spouse-to-be… you won't be able to contain the perpetual smile on your face. Wherever your ceremony is, and whether it's just the two of you, or you're joined by a few friends, or everyone you know, it'll be special to you and those emotions will carry the day. You'll remember that joy forever, beyond just the following morning.
Remember that you don't have to be anyone you're not just because you're getting married. Take the time to figure out what really matters to you and use those understandings to develop your plan for your wedding. Do that and your day will be absolutely perfect.
Good luck y'all- and let me know if I can help by filling out the contact form below!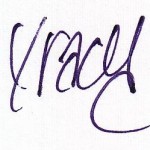 ---