I recently experienced my busiest week yet as a Savannah wedding officiant where I performed 6 weddings in 6 days. I took candid Instagram shots of each couple which made me truly appreciate my mantra that all love is beautiful and every wedding is unique.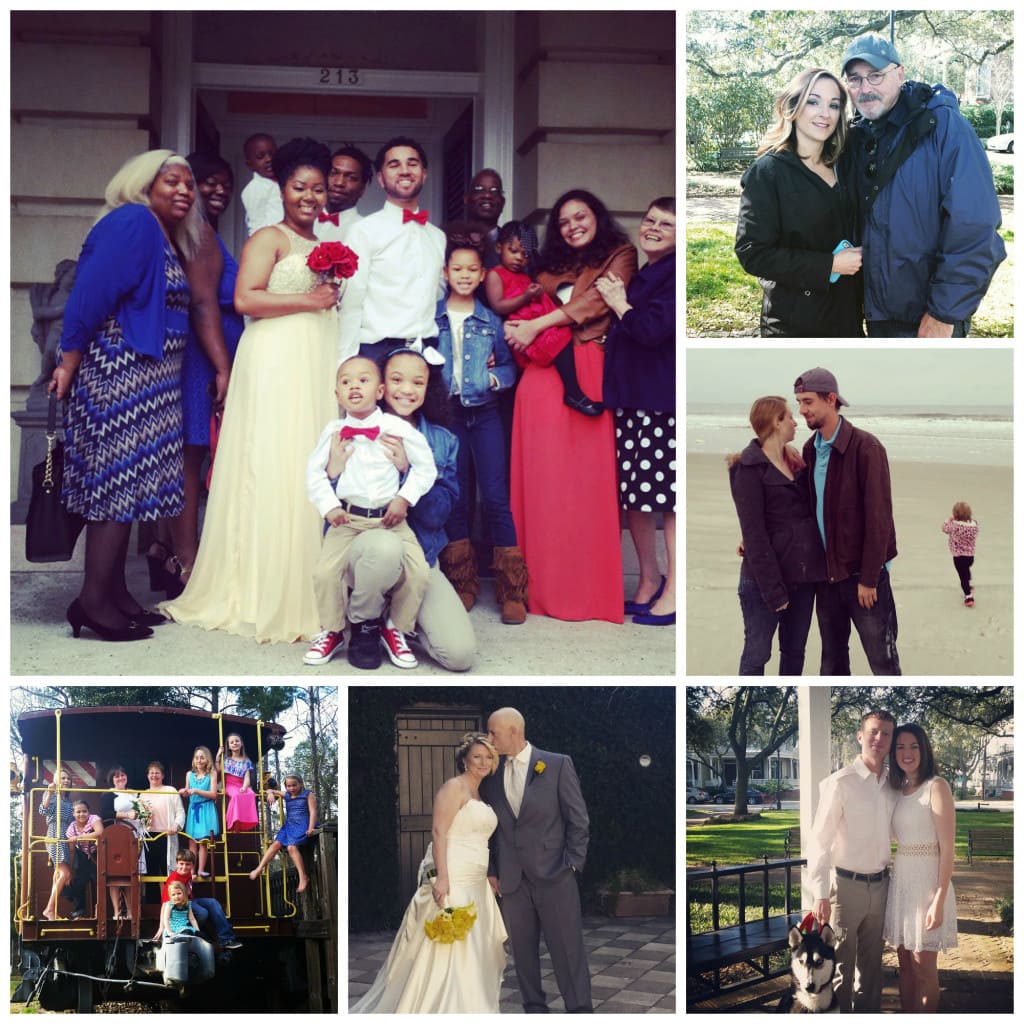 During my 6 wedding streak, I performed ceremonies for couples who were…
surrounded by their parents and grandparents
joined by their toddlers
accompanied by their beautiful puppy
supported by foster children and nieces who served as ring-bearers
by themselves
wearing the heck out of gorgeous bridal attire and tuxedos
attired in their most comfortable jeans
together for over 20 years
renewing their vows after 5 years of marriage with new wedding rings
coupled for a few years and everything in between
members of the military
small businesses owners
taking advantage of the legal protection behind new same-sex marriage laws in South Carolina
I married couples who…
had children together
had no children and no plans to have any
created new families for their children through marriage
traveled 1,000 miles by car to marry in Savannah (and escape the snow of the Northeast!)
lived in town
ran a roadrace the day before their wedding
visited Savannah for March's tourist events
cried while they recited their vows
laughed during the whole ceremony
randomly had the same last name as my husband
wed in a historic Savannah bed and breakfast
joined in union on the beach of Hilton Head
committed to each other in front of the classic Forsyth Park Fountain
recited their vows in multiple Savannah's squares
What all of these ceremonies had in common was joy… and that you could experience how their love became tangible force.
All love IS beautiful. The diversity of love is a wonderful thing that we should all celebrate!
(Plus, how grateful am I to have an incredible job, right?)
It is easy to get distracted by the overarching narrative of weddings, the ones that you feel you are bombarded with on Pinterest. These marketers claim to tell a story of wedding uniqueness and style, but under close inspection, all seem to be almost exactly the same. It's okay if that's not what you want.
The only thing that matters when planning your wedding ceremony is you- what will make you happy on that day and every day in the future when you think about it.
Simple or complex, your wedding will be wonderful as these 6 weddings I performed.
PS: I use a feature on my phone called Auto Awesome that created this amazing GIF from pictures I took at one of my couple's weddings. They were as fun as it looked!
PPS: Want to book me as your wedding officiant? Check out my packages today.