One of the most frequently asked questions we receive when someone books a Ceremony + Photography package is "What do you do when the weather gets rainy?" While I would love to be able to guarantee wonderful weather to every couple who marries in Savannah, I lack those super powers. I do track weather via multiple sources leading up to every ceremony to try to relieve as much stress as possible from the couple.
We, of course, have backup plans for your wedding in case it does end up being rainy on your wedding day! Here is a quick summary of those options.
As long as it is not completely stormy, we usually use one of three outdoor backup places for the ceremony. One is the bandshell at Forsyth Park, which is a big open space and completely covered outside theater. The second and third are the gazebos in Whitefield and Crawford Squares. These locations do have capacity limits.
Savannah's weather is very temperamental, especially during the summer, and the weather changes frequently during a day. Depending on our schedule that day, we can also reschedule the time with you if rain is only predicted for a short period of time and it works with the rest of your plans.
If you have chosen the Intimate Destination Wedding package and are having a reception style celebration after your ceremony, you may also be able to use that location as backup.
The most important thing is to keep an open mind and commit to having fun, no matter what the circumstances. We have some clear umbrellas to have some fun with for the rest of your photos. One of the unexpected benefits of rainy day photos can be dreamy lighting.
Here are some photos of couples who rolled with the rain, had fun experiences, and received beautiful photographs.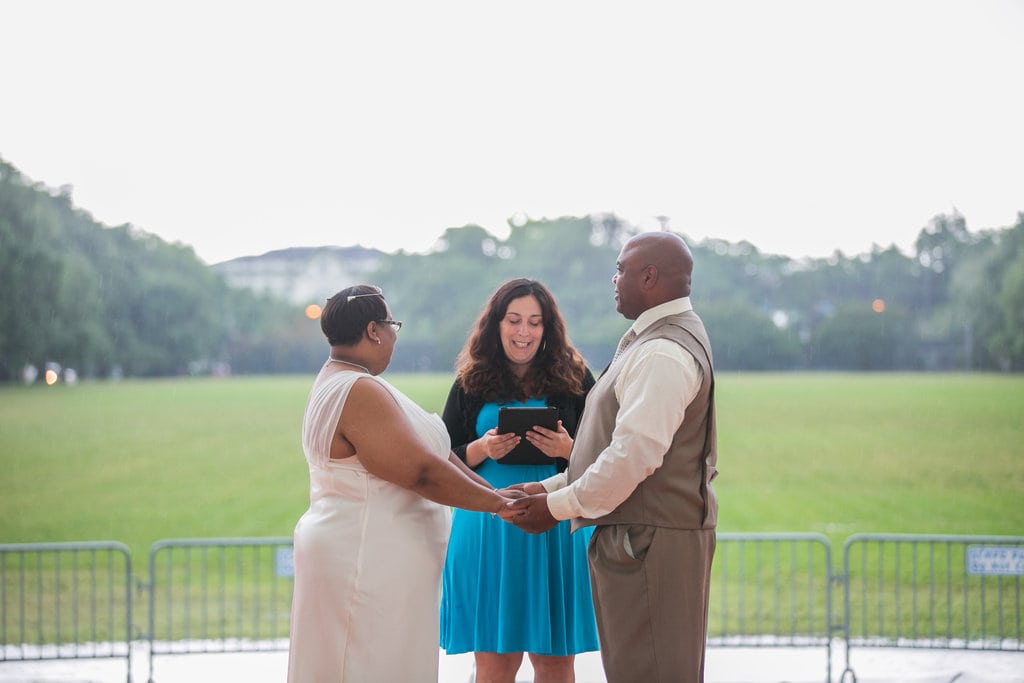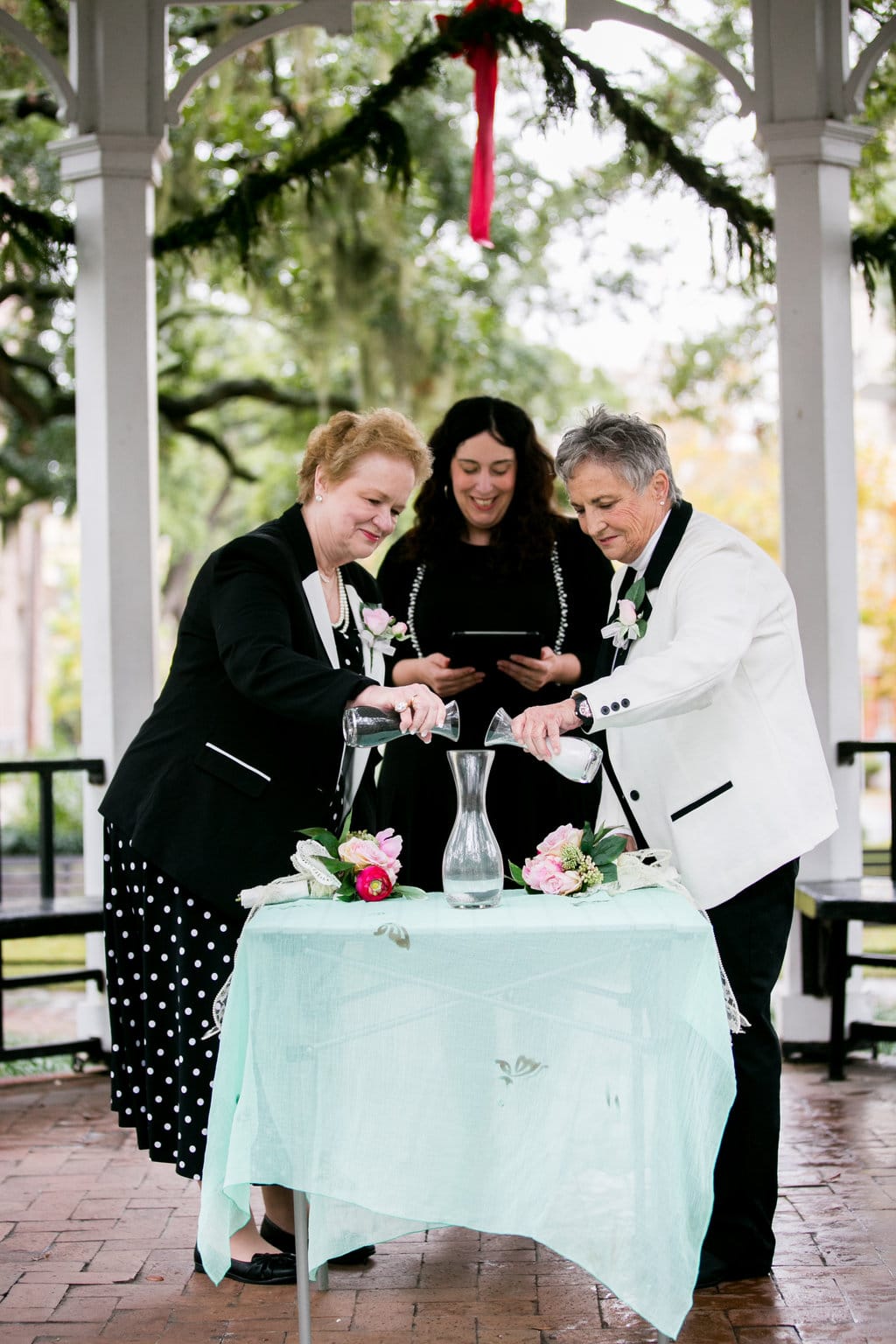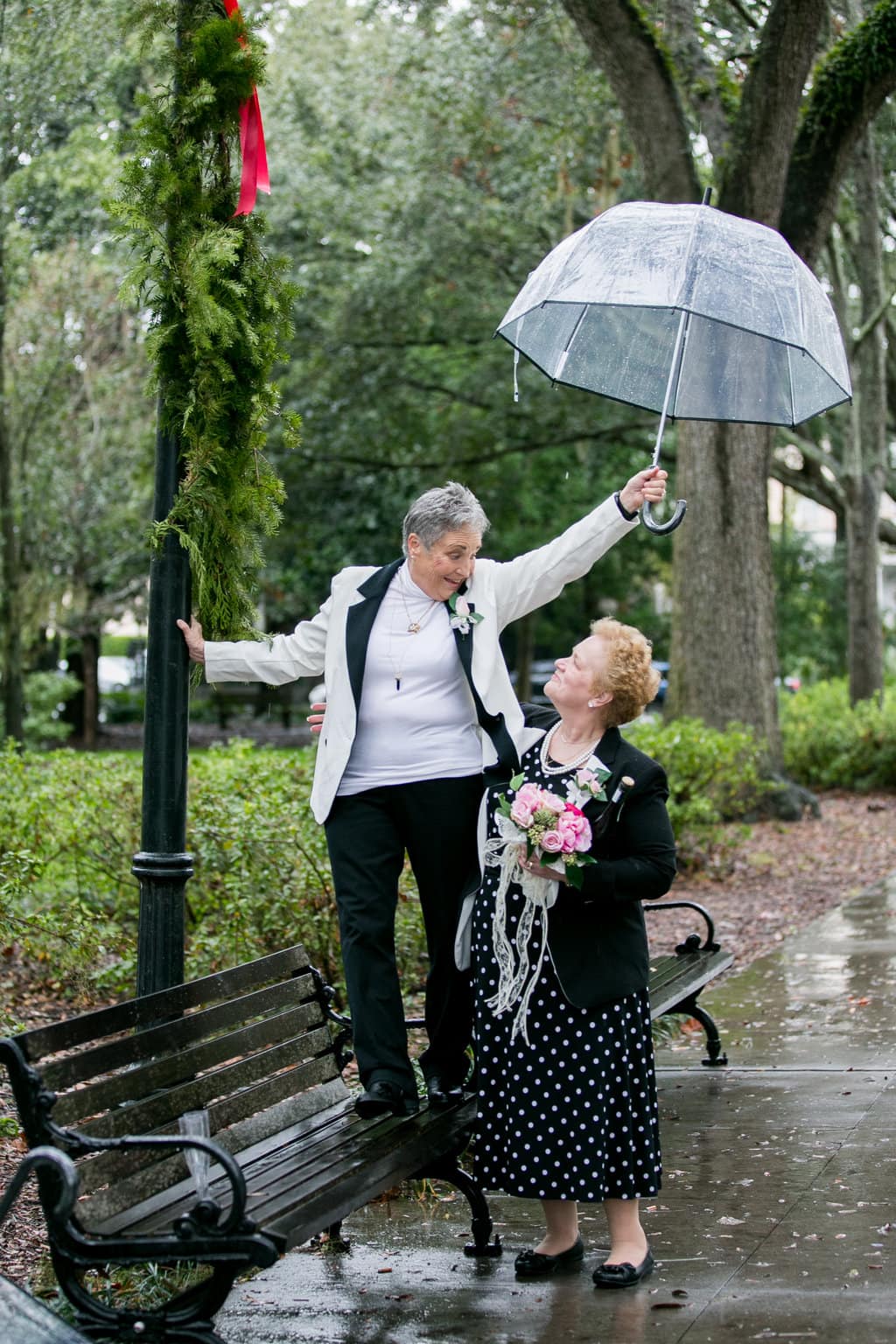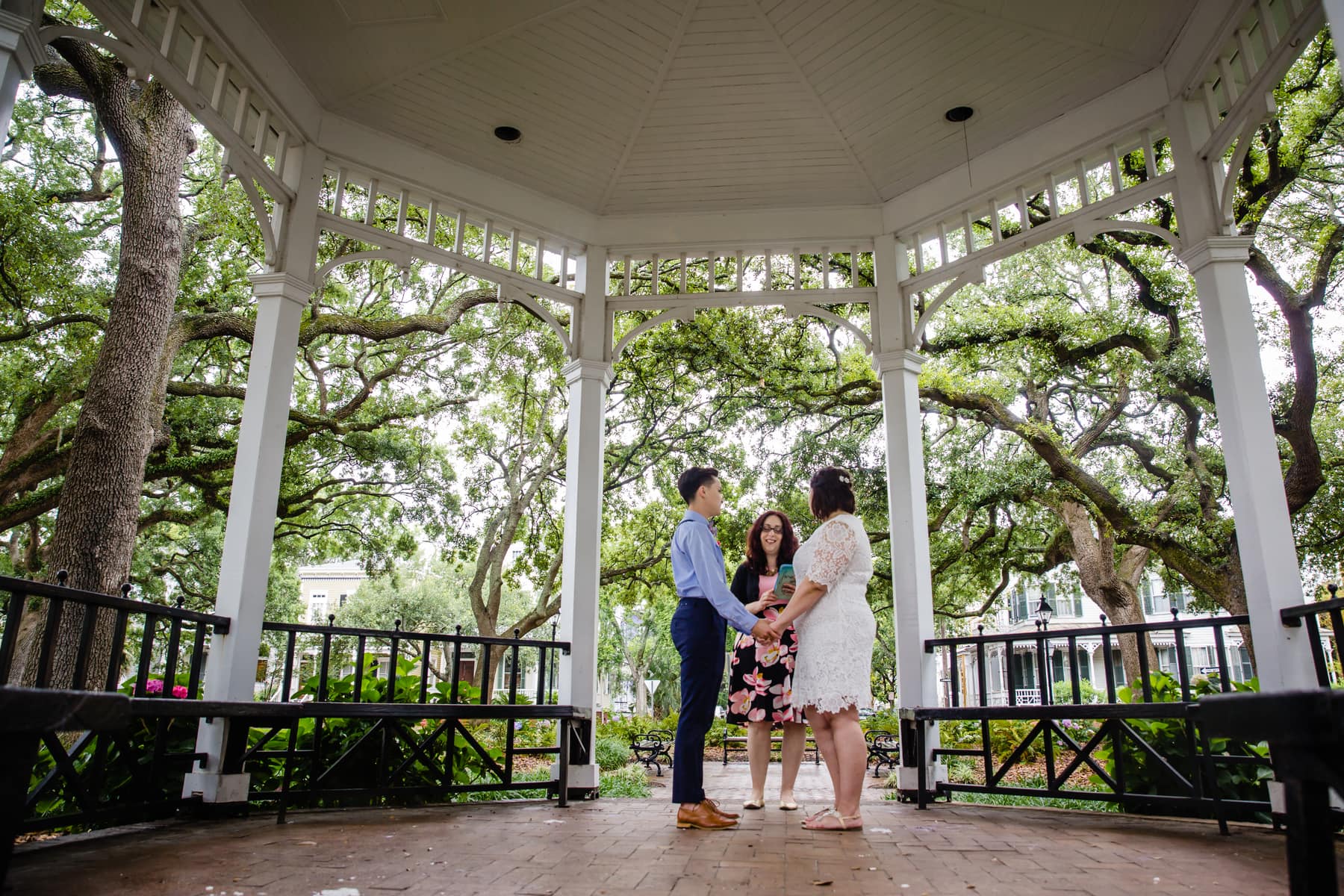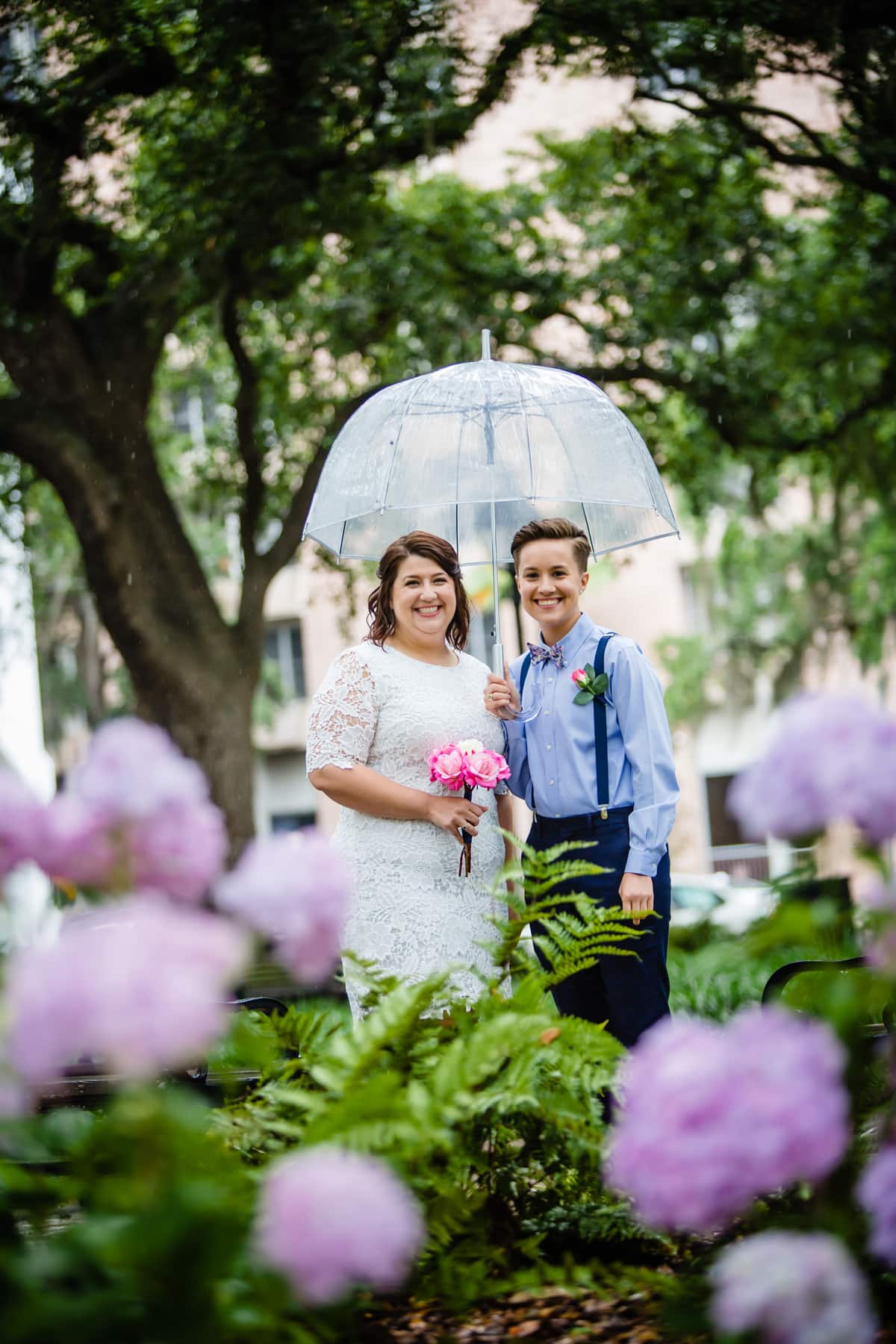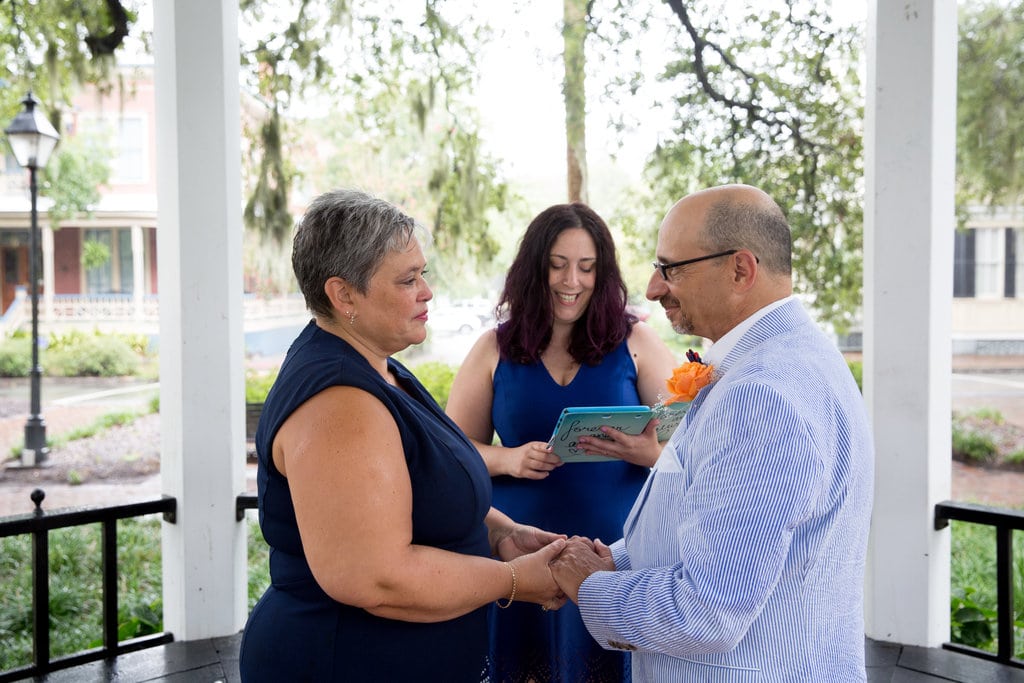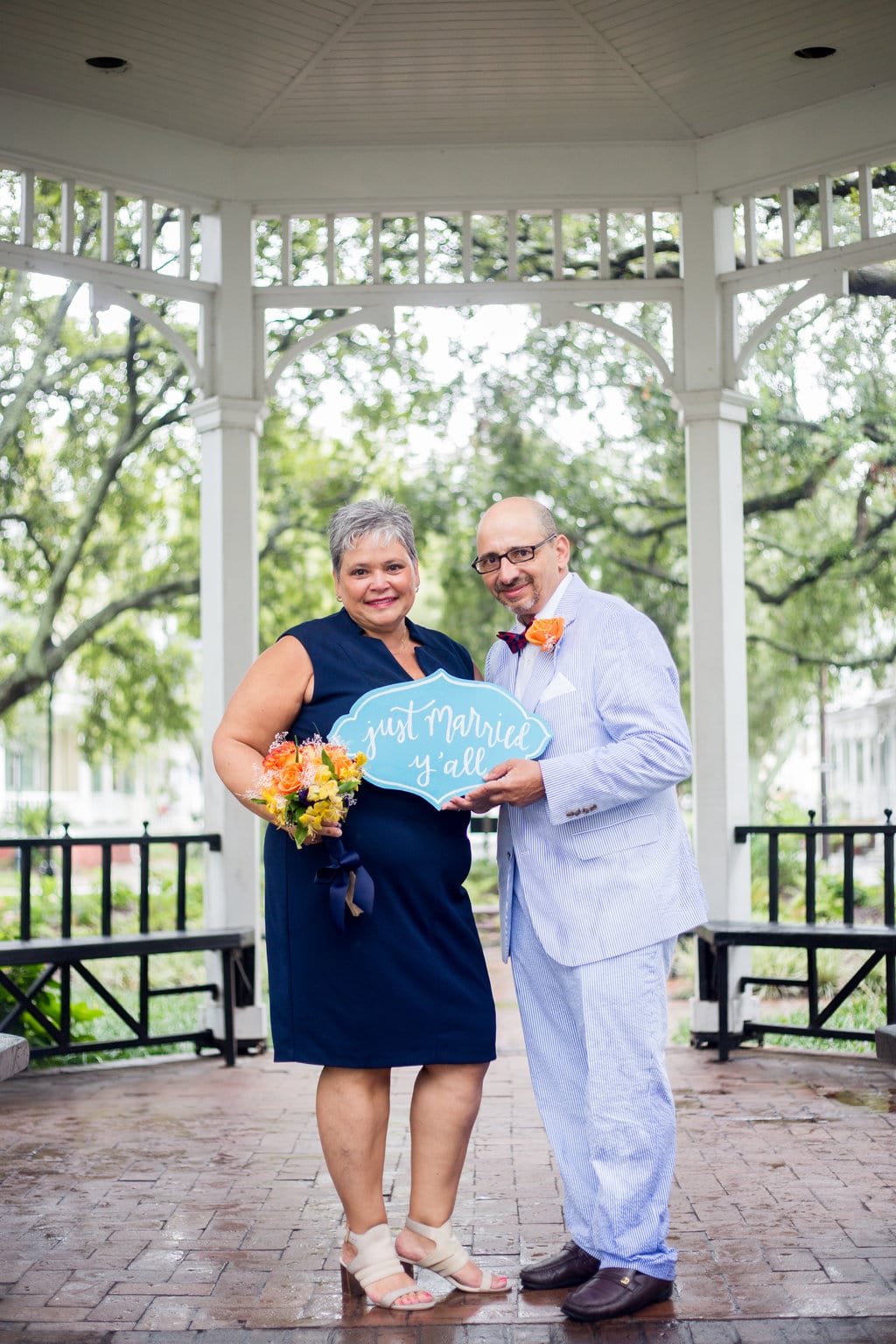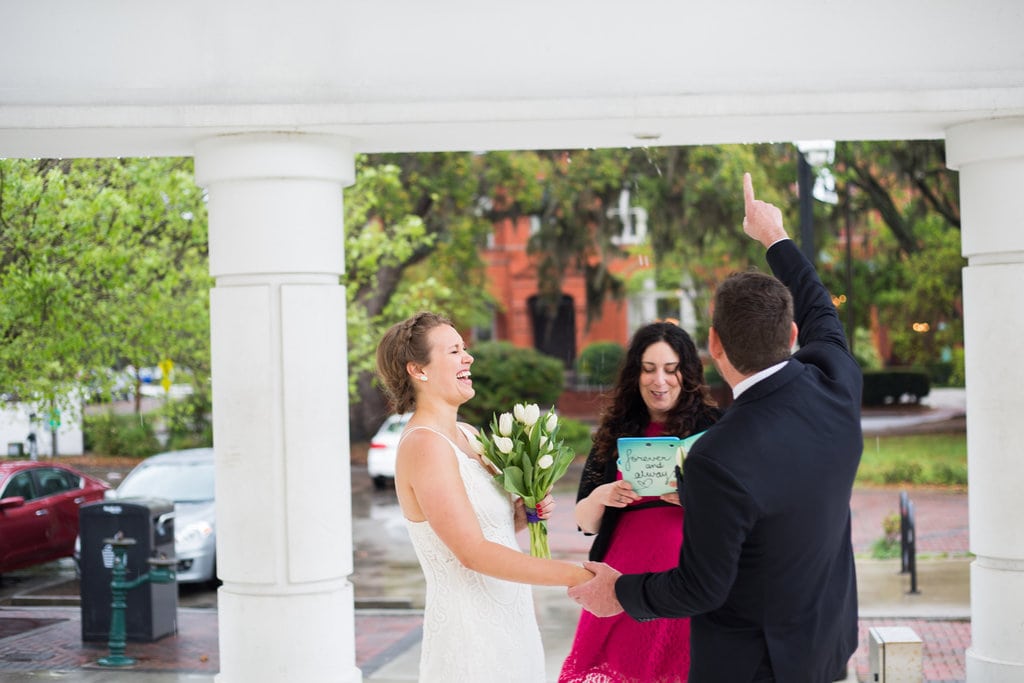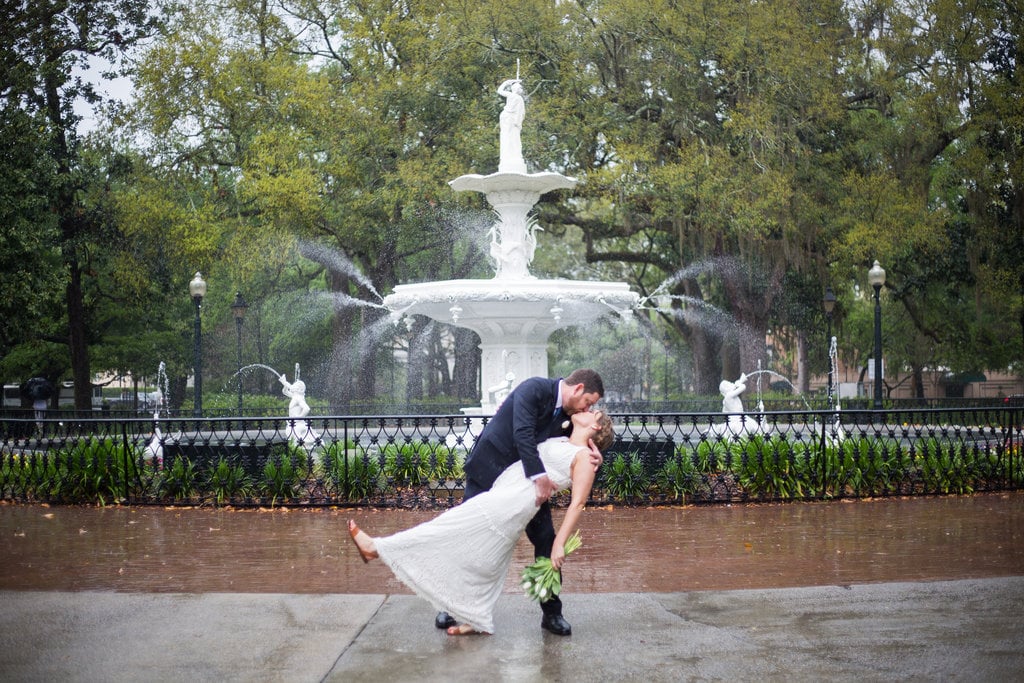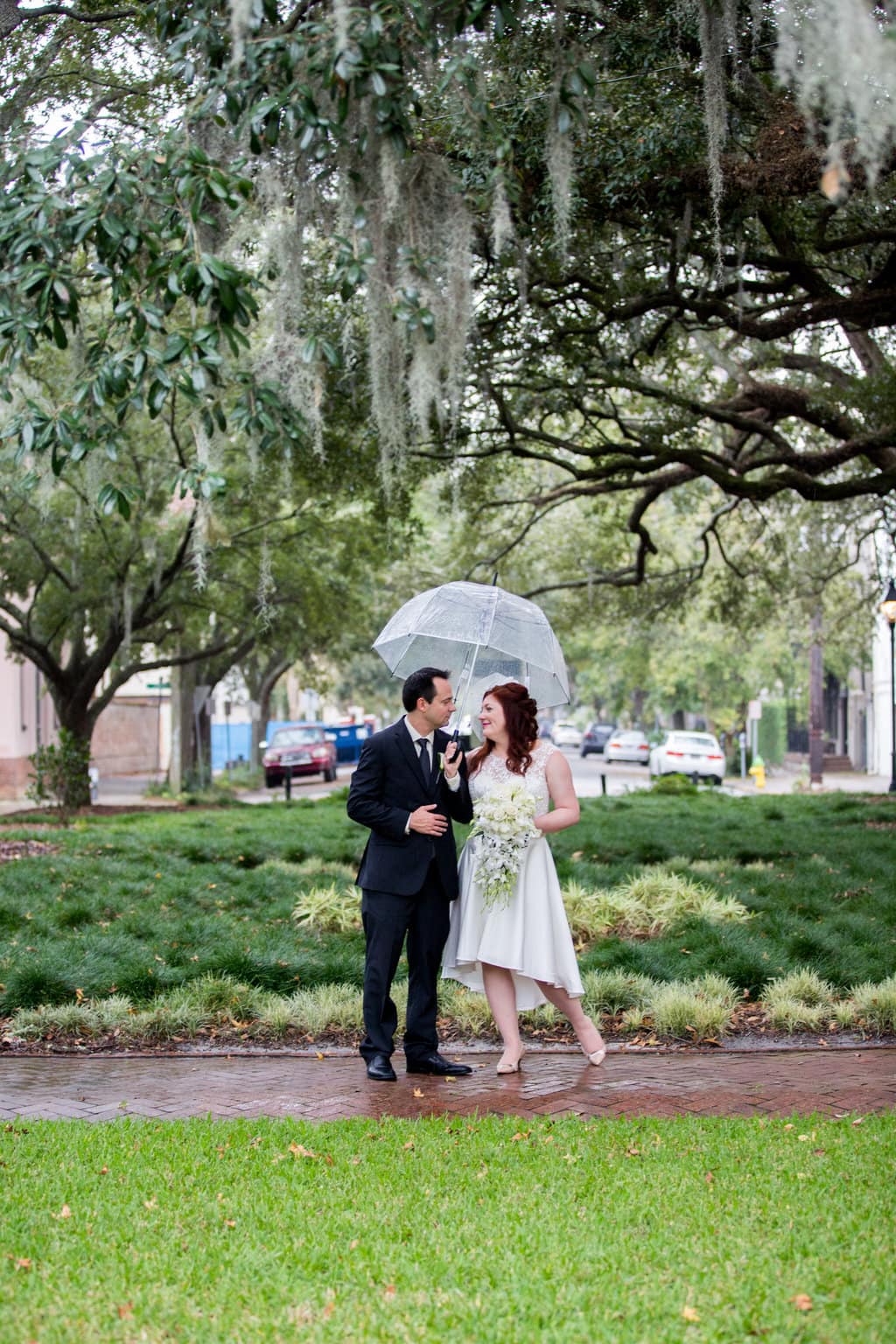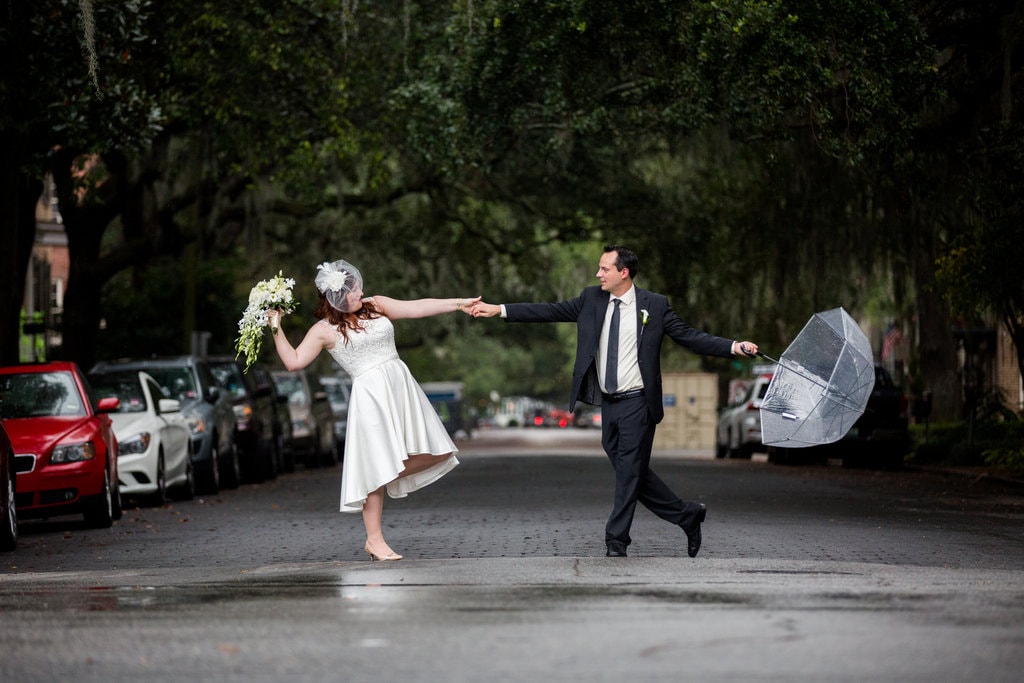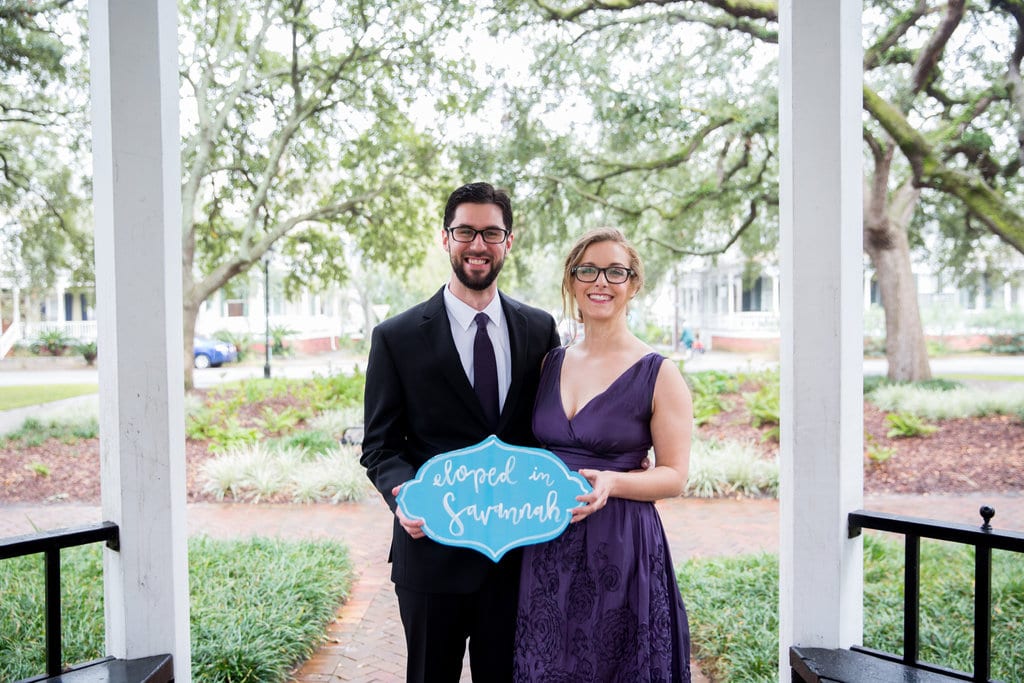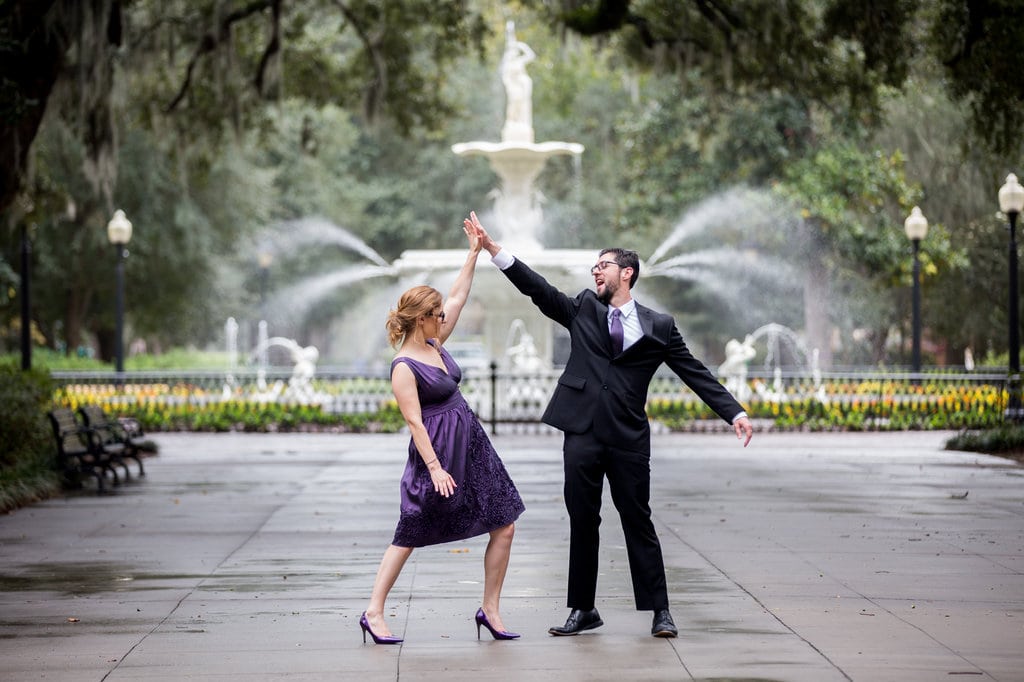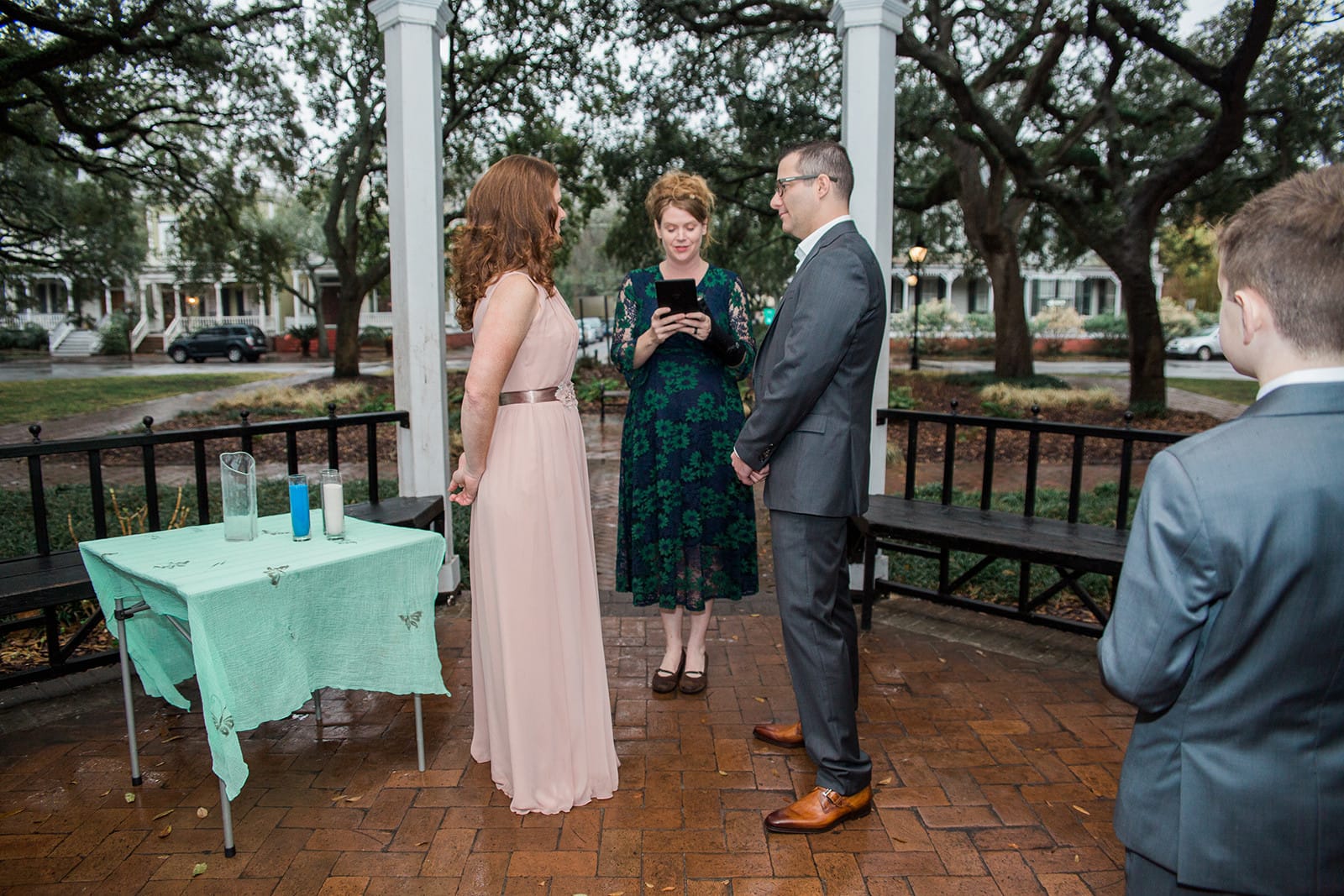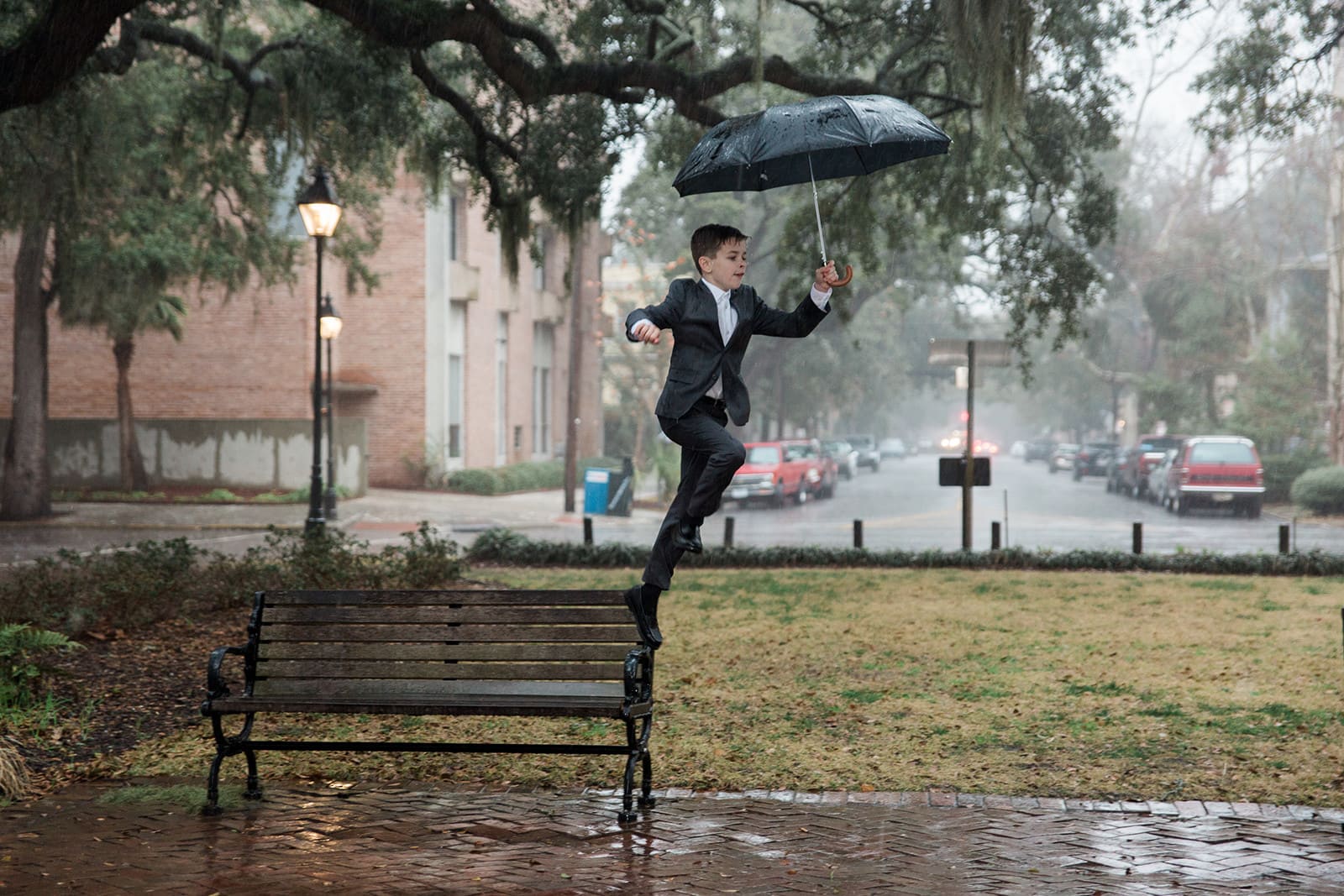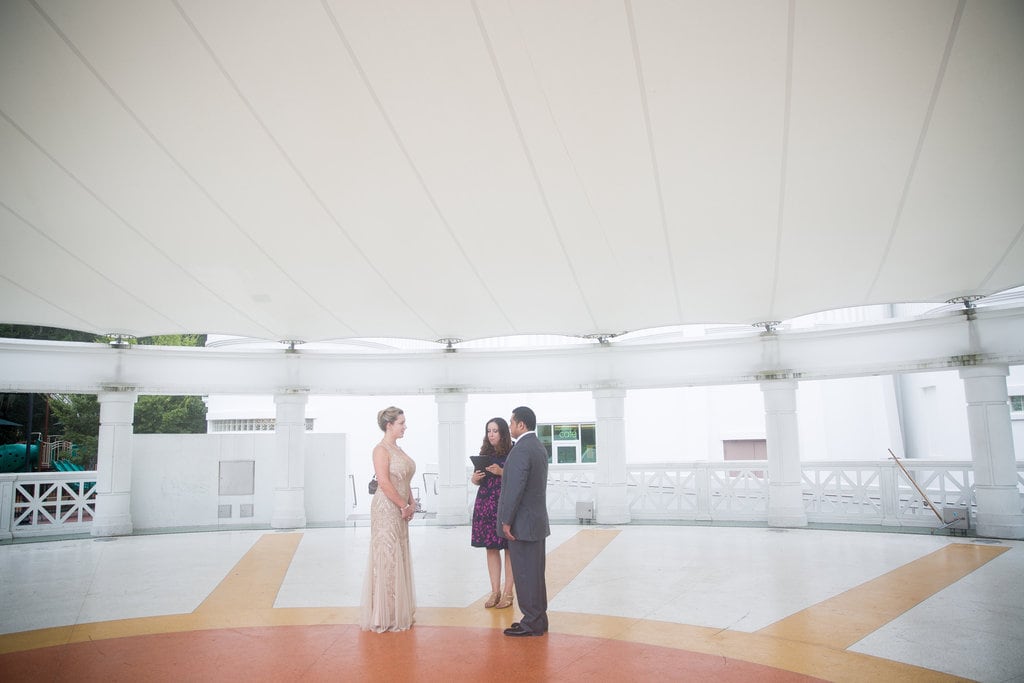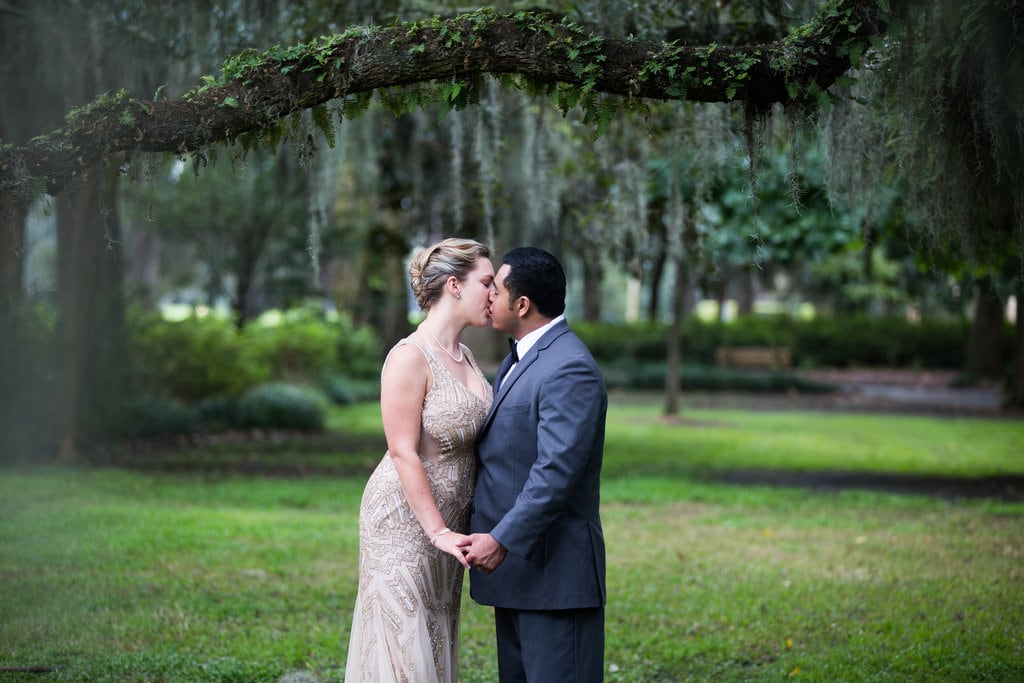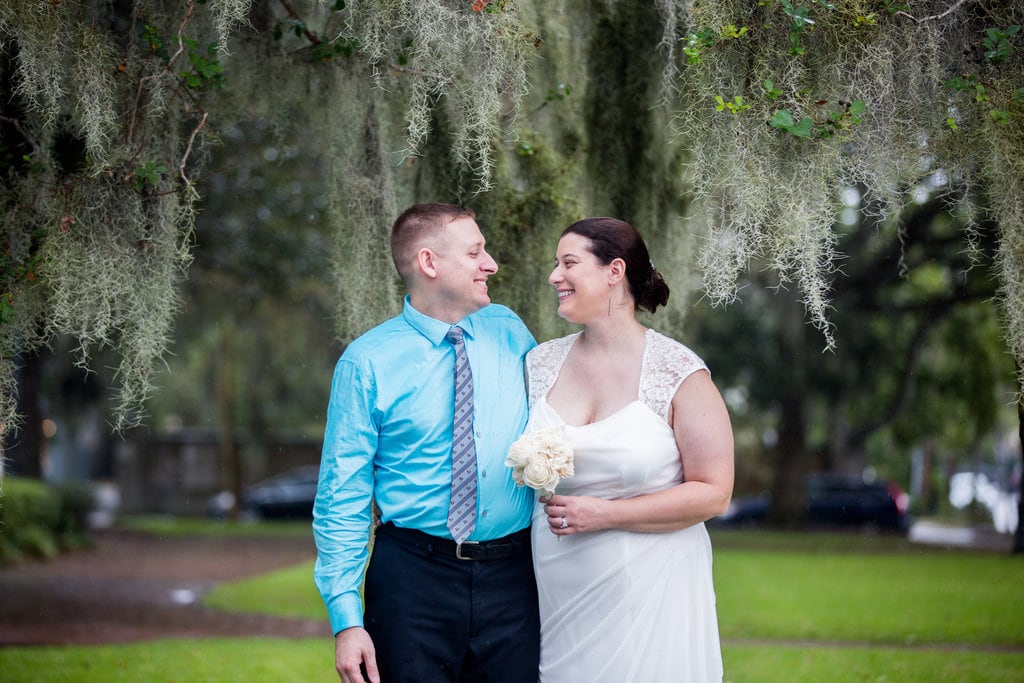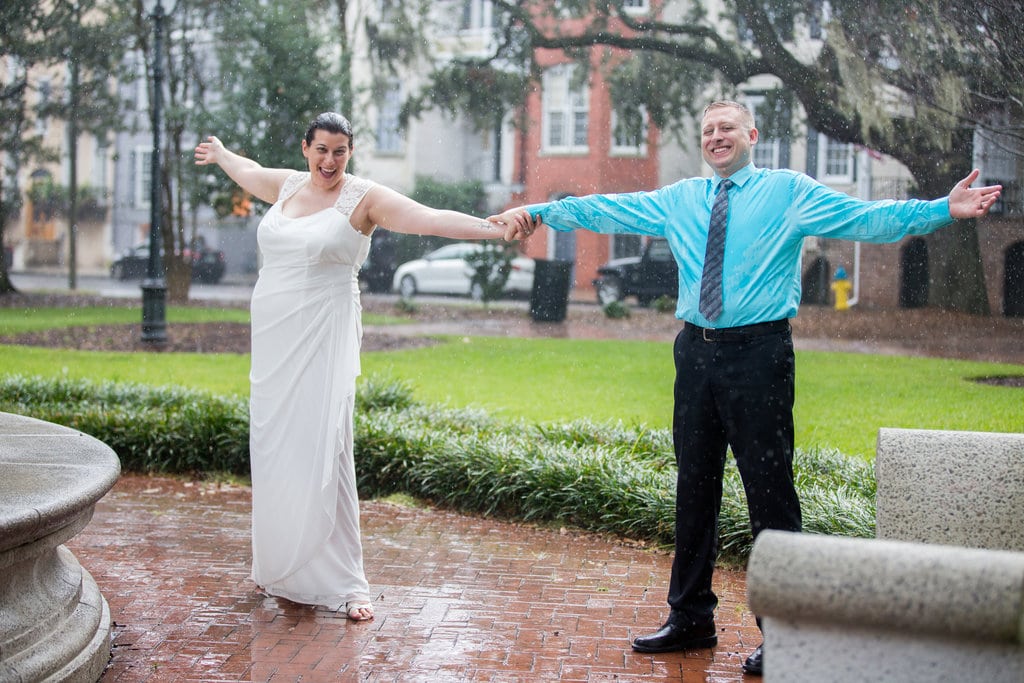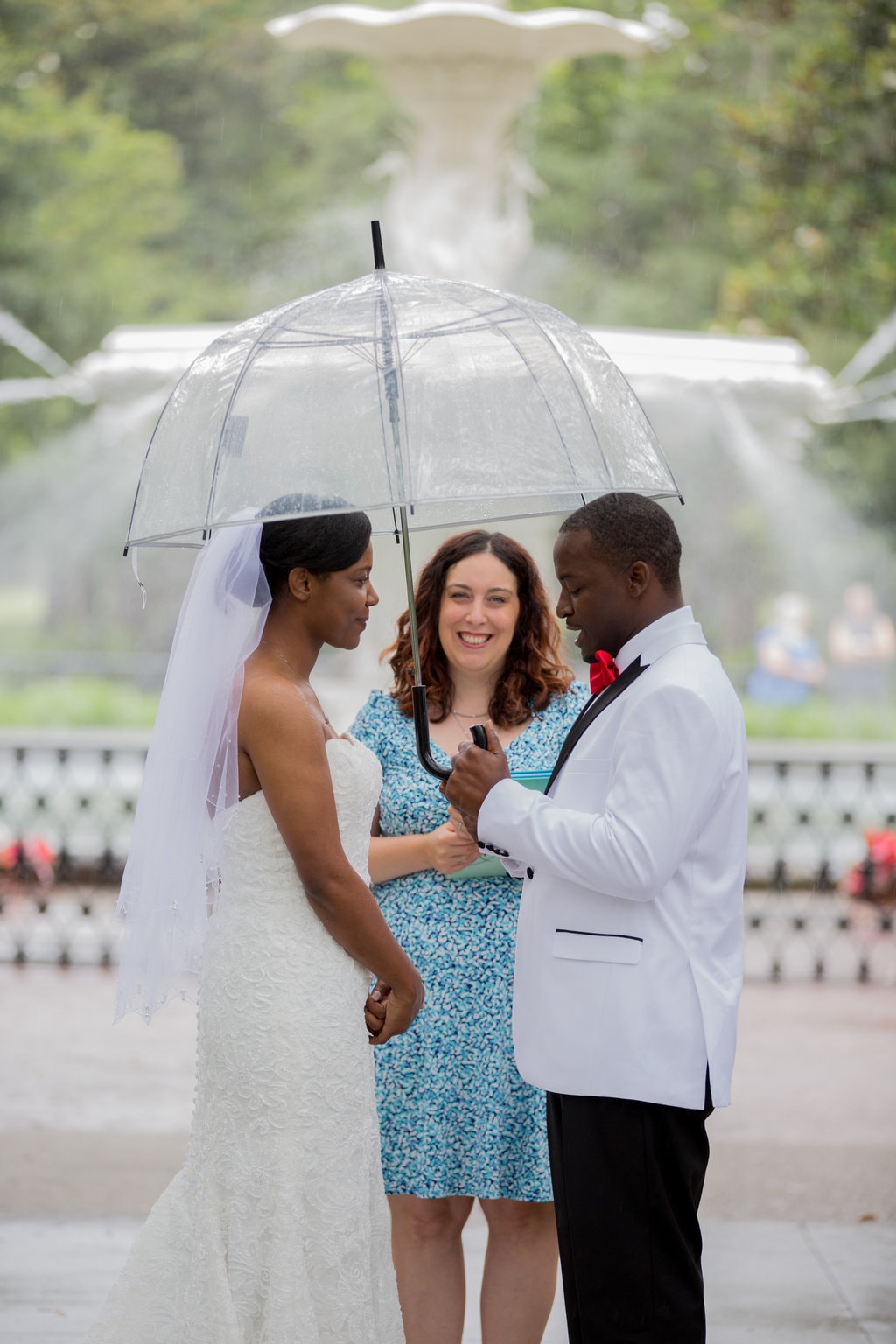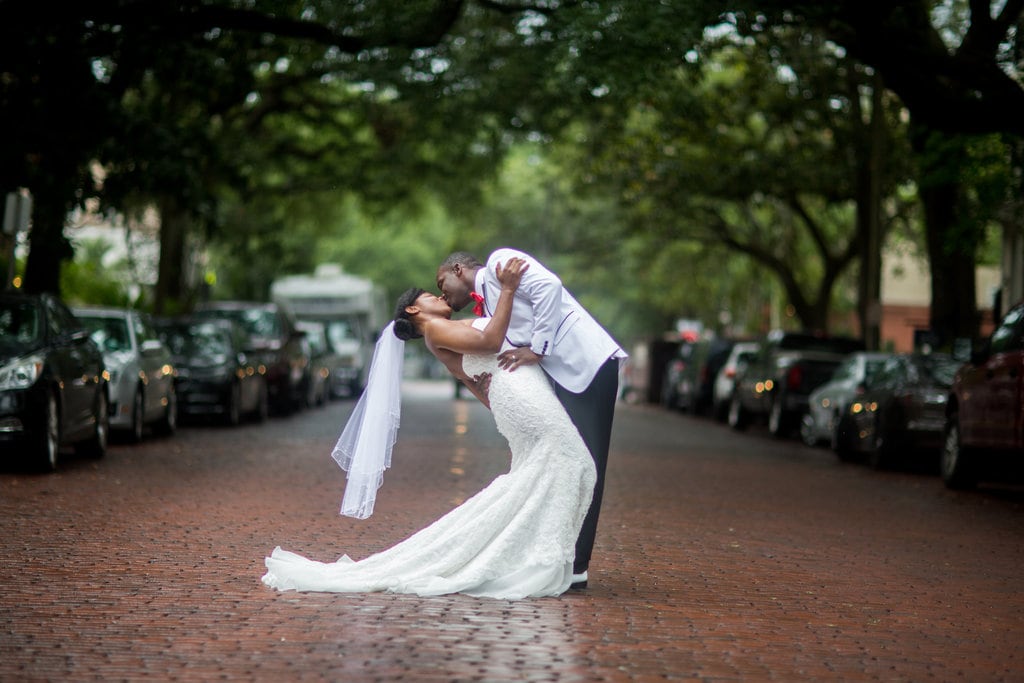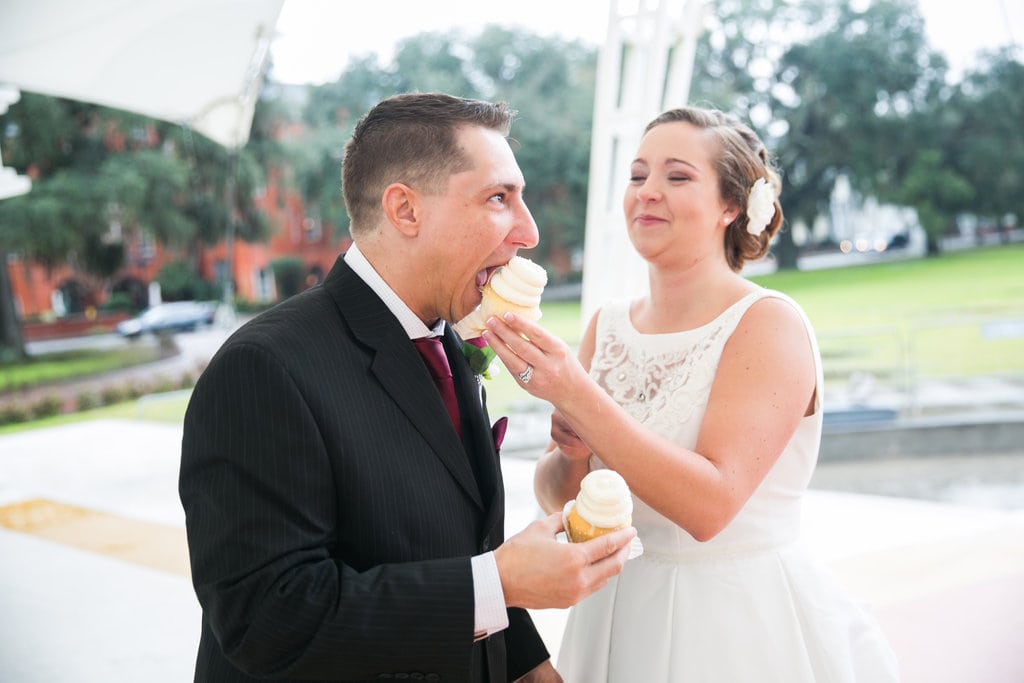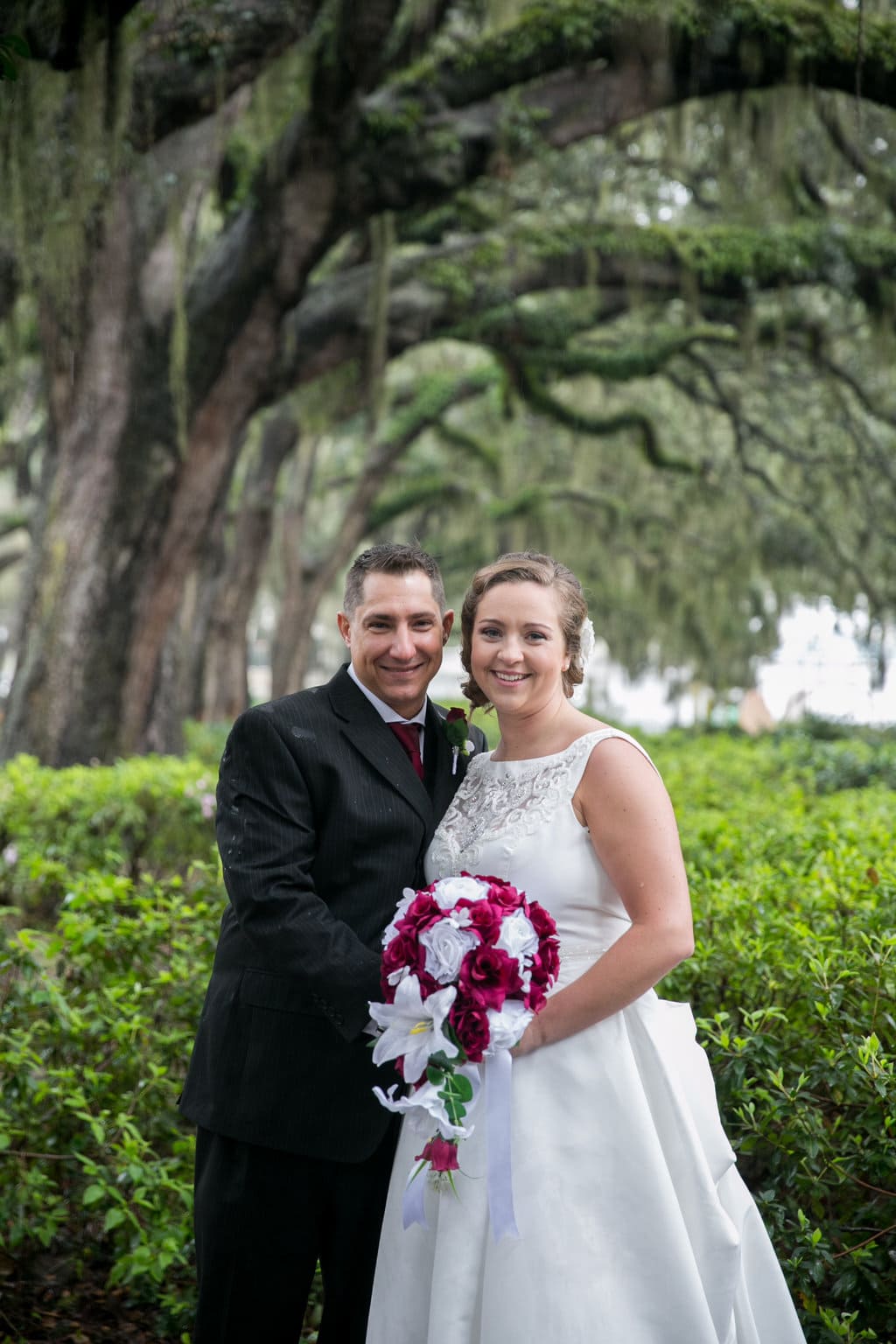 We look forward to working with you to make your day perfect!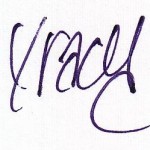 ---
Want more information on our services? Send us a note!