I recently helped a reporter write a piece on the top destination wedding spots in the United States. The reporter ranked Savannah as number 10 out of 15 and used many of the details I provided which made me really happy. However, the conversation with her made me want to write my own list on why you should elope to Savannah or plan your intimate destination wedding here. When you review the facts, you'll see that we are actually the BEST wedding and elopement destination in the country.
All photos in this post were taken by It's Megan Jones Photography as part of one of our signature elopement packages, the Popup Elopement Package and the Savannah Elopement Experience.
---
Georgia's Easy State Marriage Laws
Georgia has some of the easiest marriage laws in the country, if not the easiest of them all. This is important because you do not need to make your travel plans to include waiting periods, invite guests you don't want to meet a witness requirement, or dig up a ton of documents for your application.
There is no waiting period for marriage licenses in Georgia so you can get married the same day you arrive as long as you have time to visit our courthouse when it is open (every weekday from 8-12 and 2-4). Our marriage licenses also never expire so you can get them on your first trip and get married on your second! Finally, our laws do not require witnesses for your ceremony and you only need your government IDs, as long as you have never been married before. If you have been previously married, you'll also need a copy of your original certified divorce decree, but that is it.
Here is more information on how to obtain your marriage license at our local courthouse.
Keeping it simple deserves a high five and a woo hoo!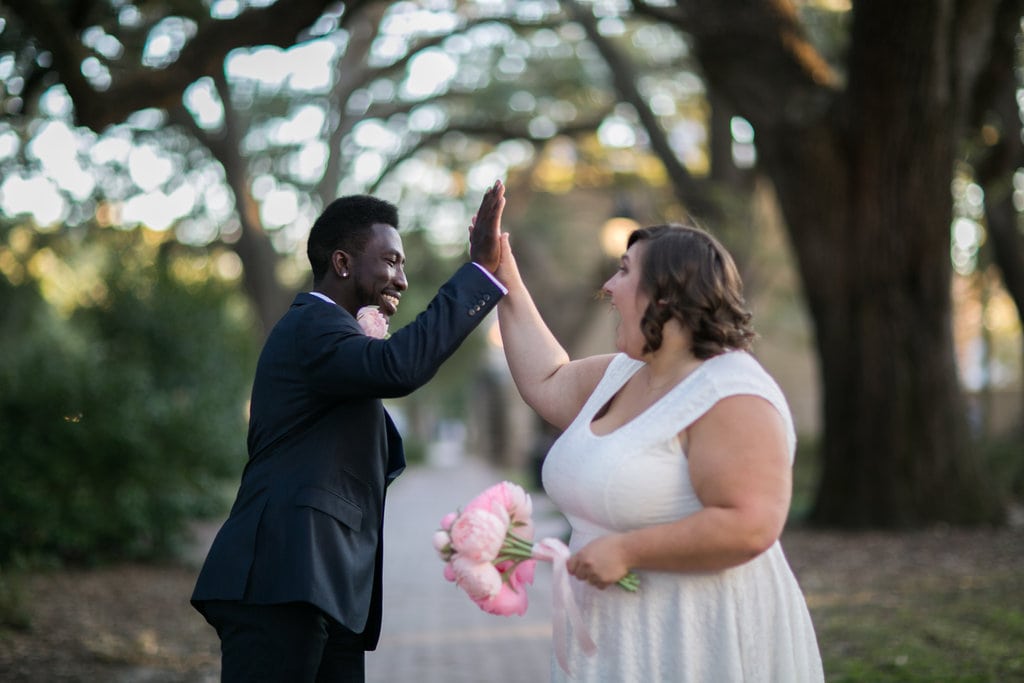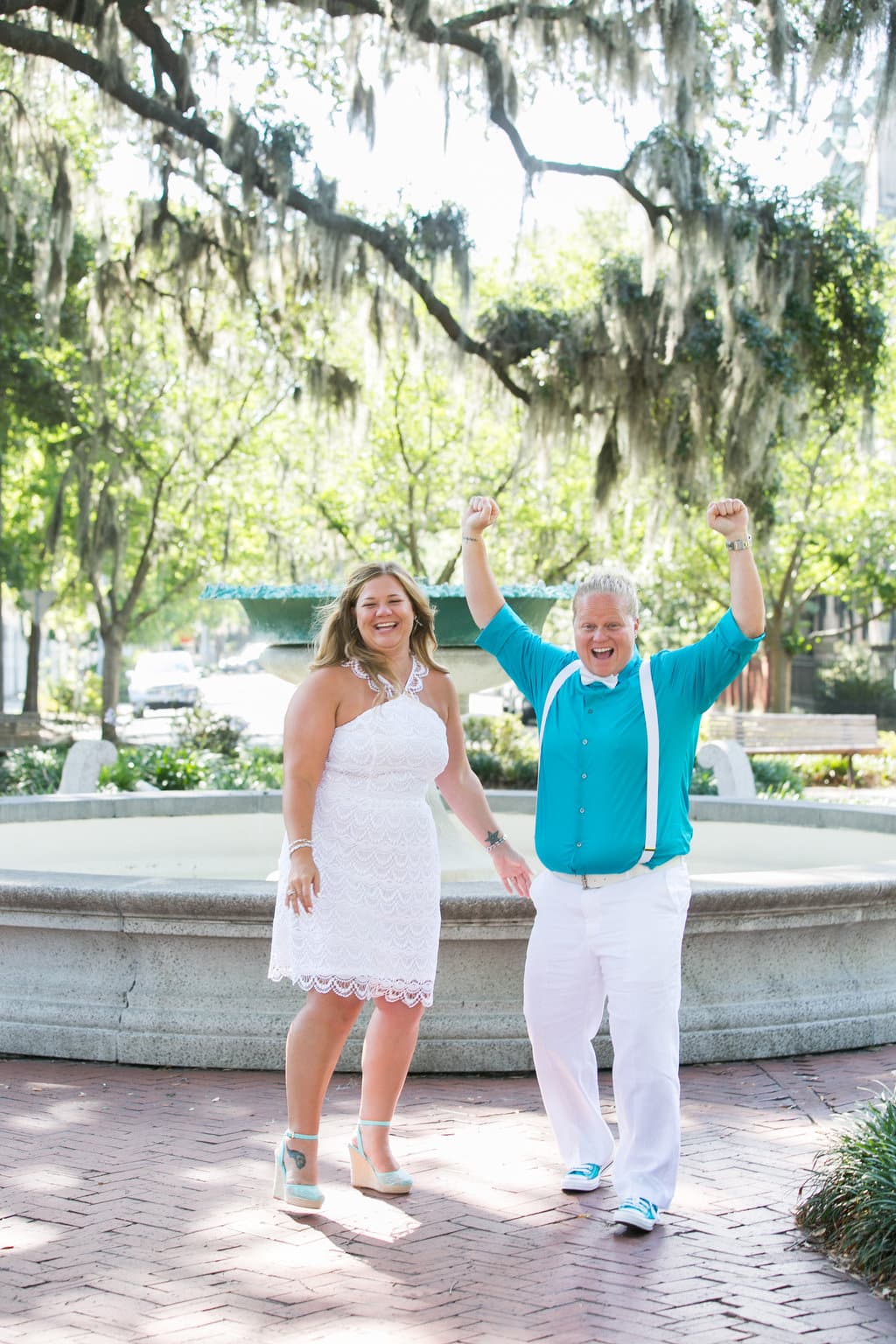 2. Beautiful Locations For Your Wedding or Elopement Pictures
If you have looked at my location guide, you know that we have AMAZING places to have your pictures and if you are eloping, you can go ahead and have your ceremony and photos at any of our 22 historic squares as well as Forsyth Park and Tybee Island for free. Outdoor spaces like the Wormsloe Historic Site and Greenwich Park are also available for small fees.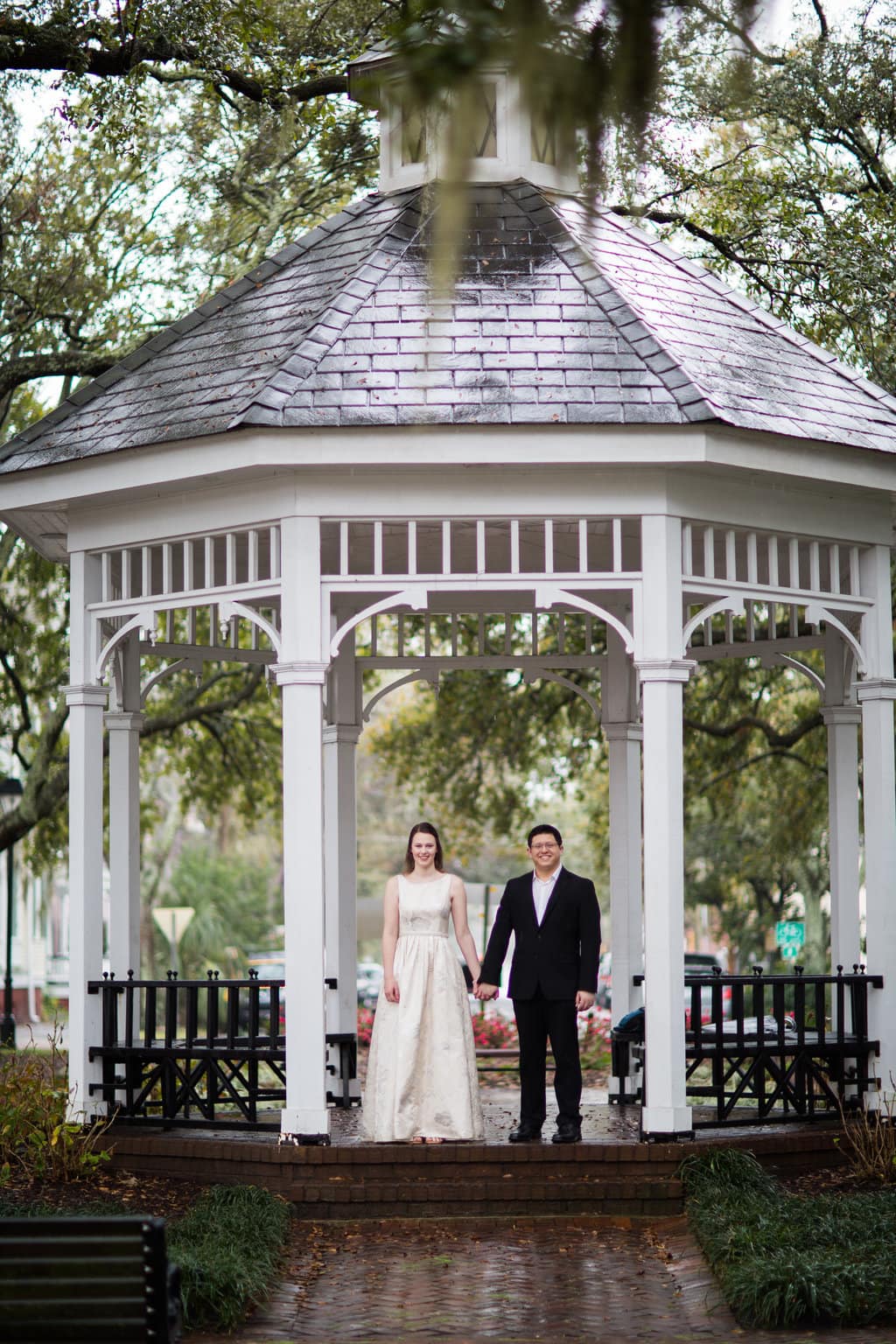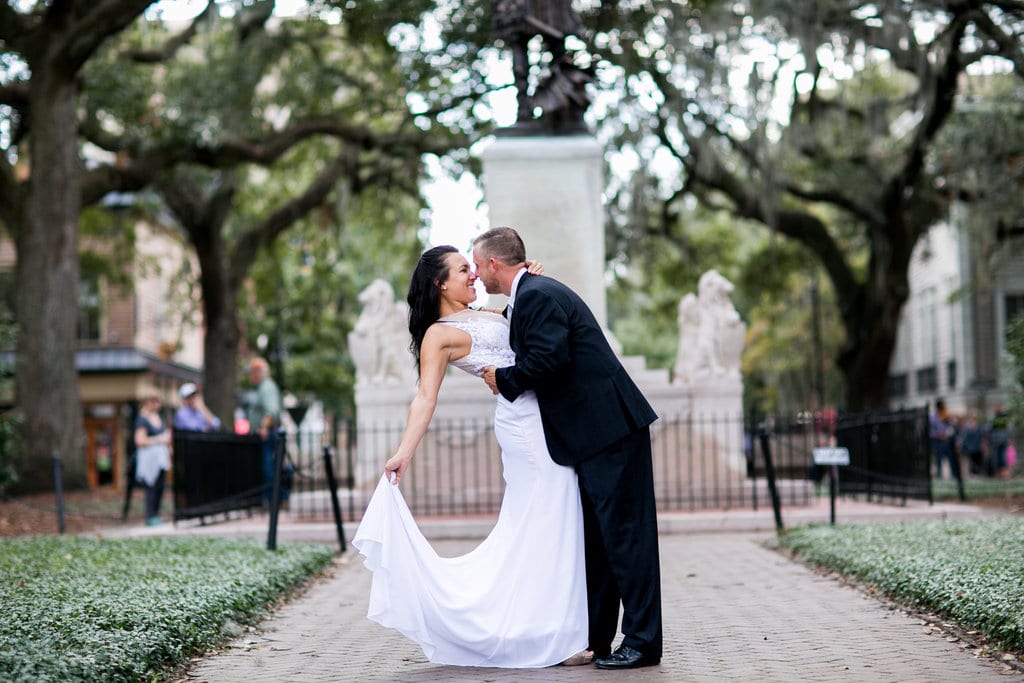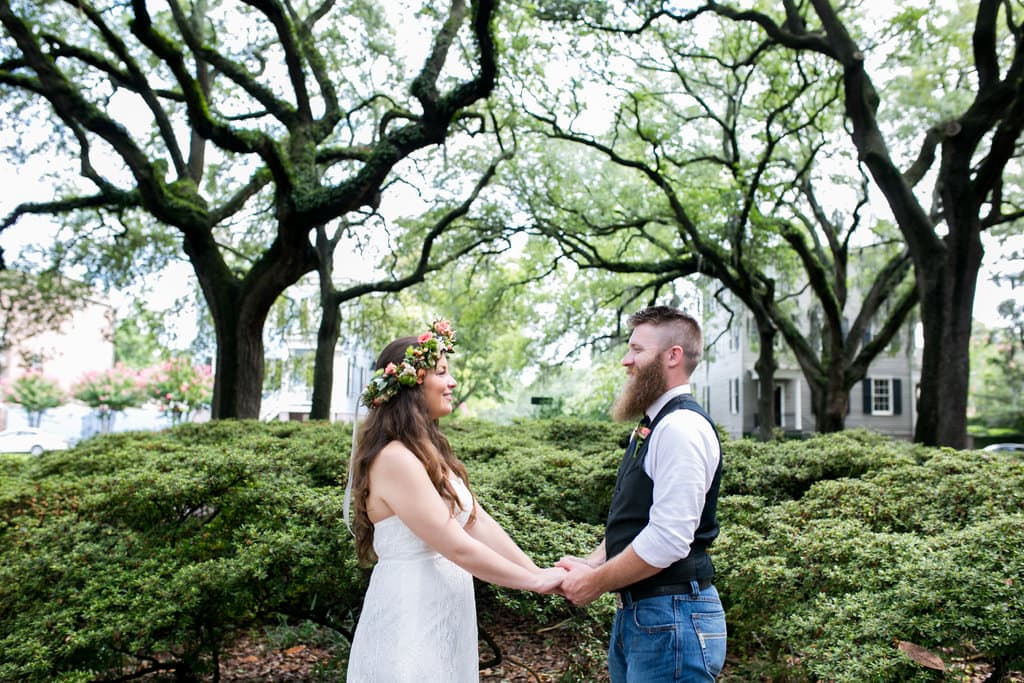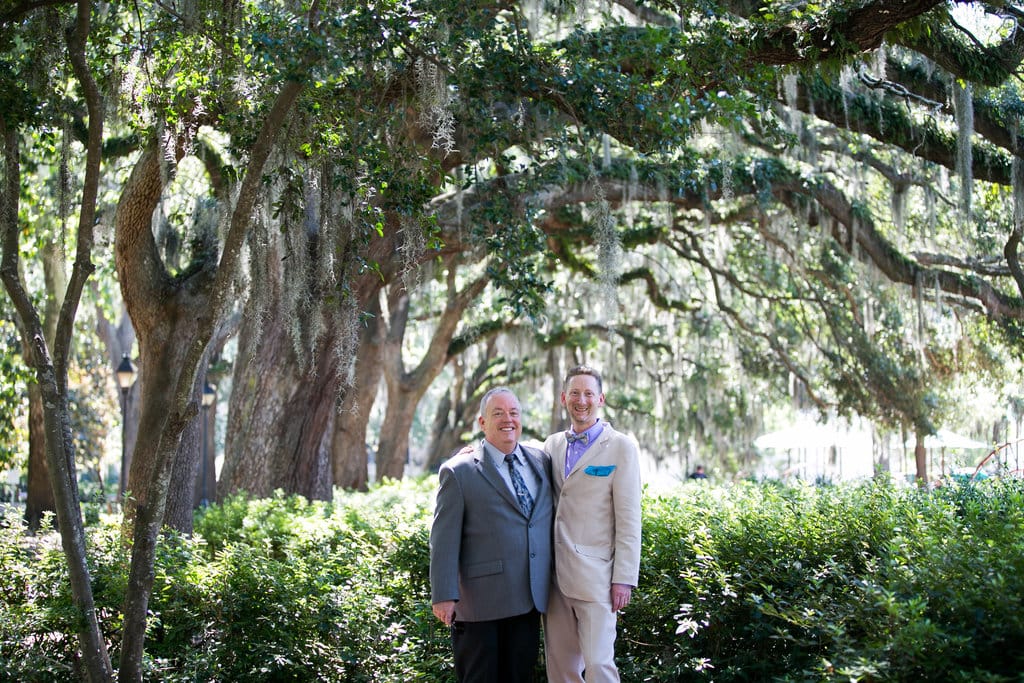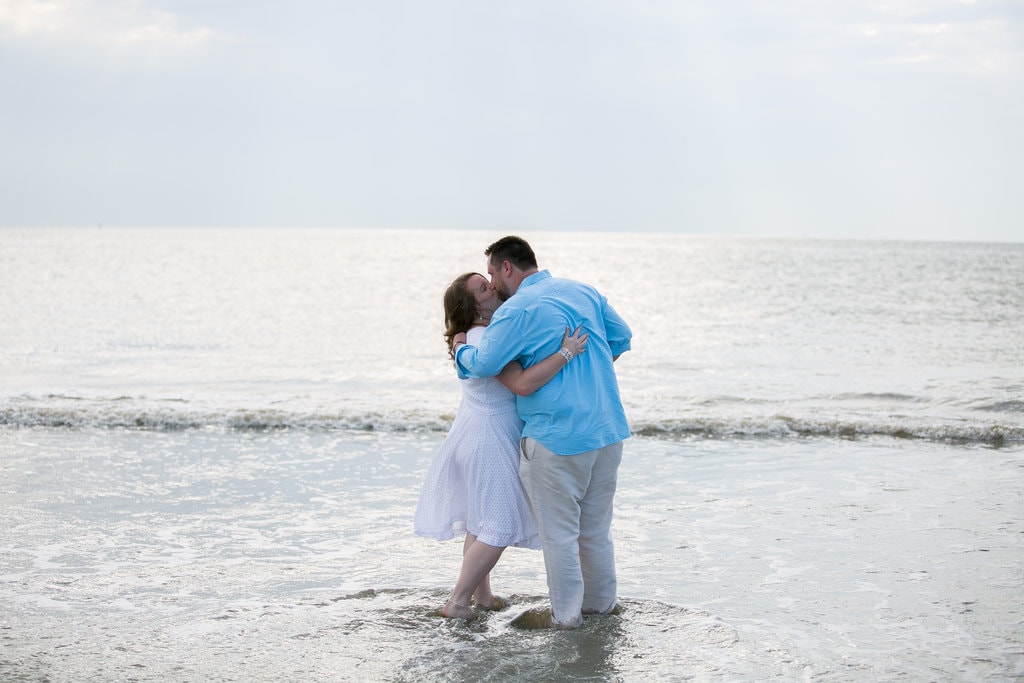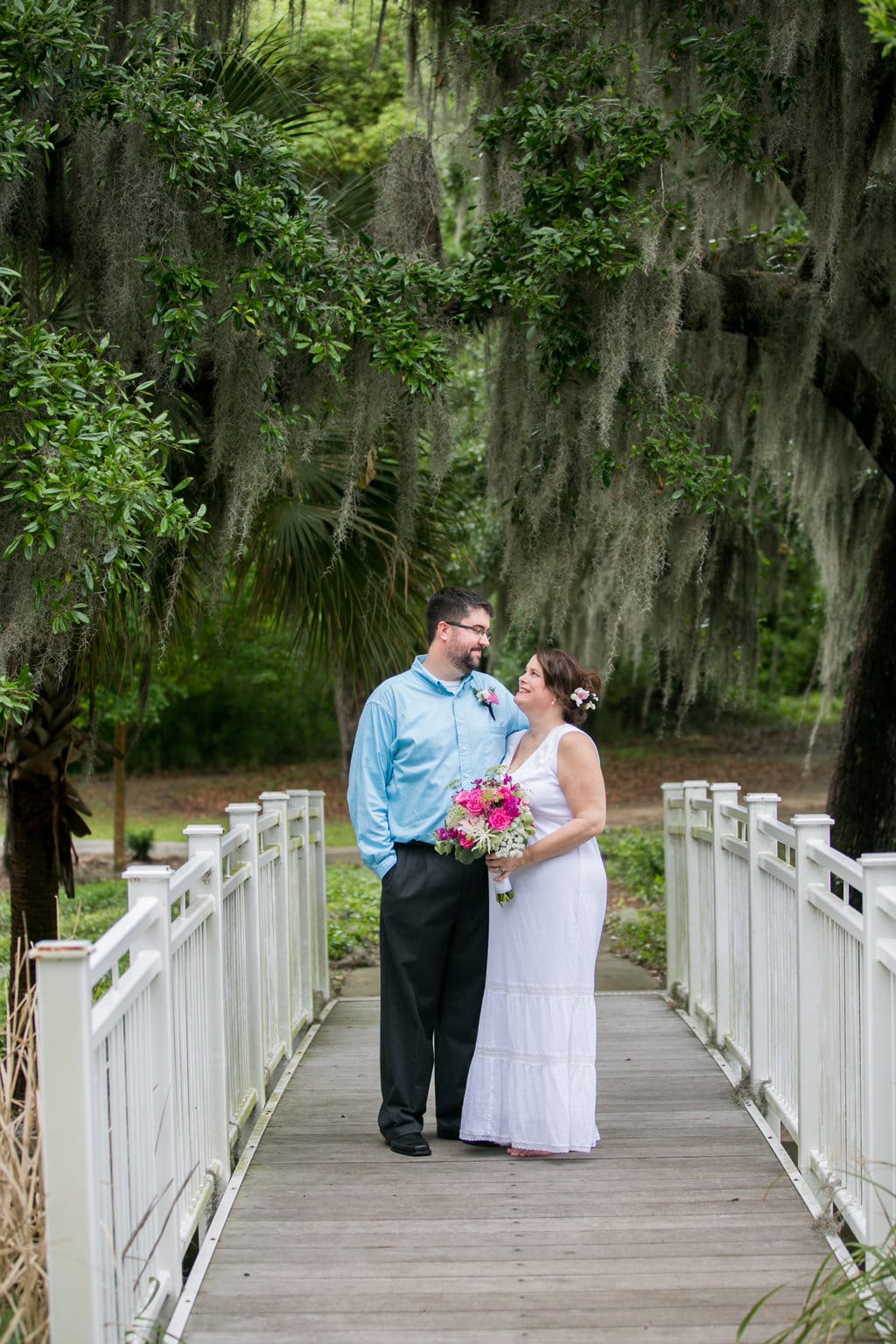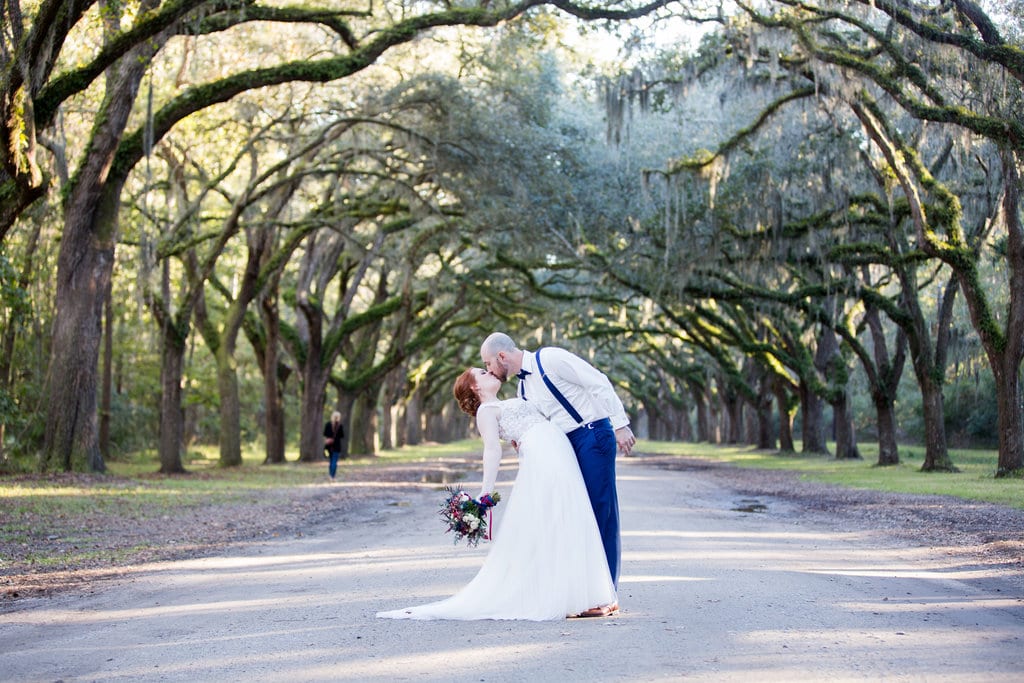 3. Experience Good Weather All Year
While it is true that there are peak spring and fall months for wedding ceremonies and elopements in Savannah because of perfect temperatures and amazing blooms, you can have your wedding here in the winter months of December, January and February or the summer months of June, July and August and the odds are in your favor that the weather will be just fine and you will have an incredible day.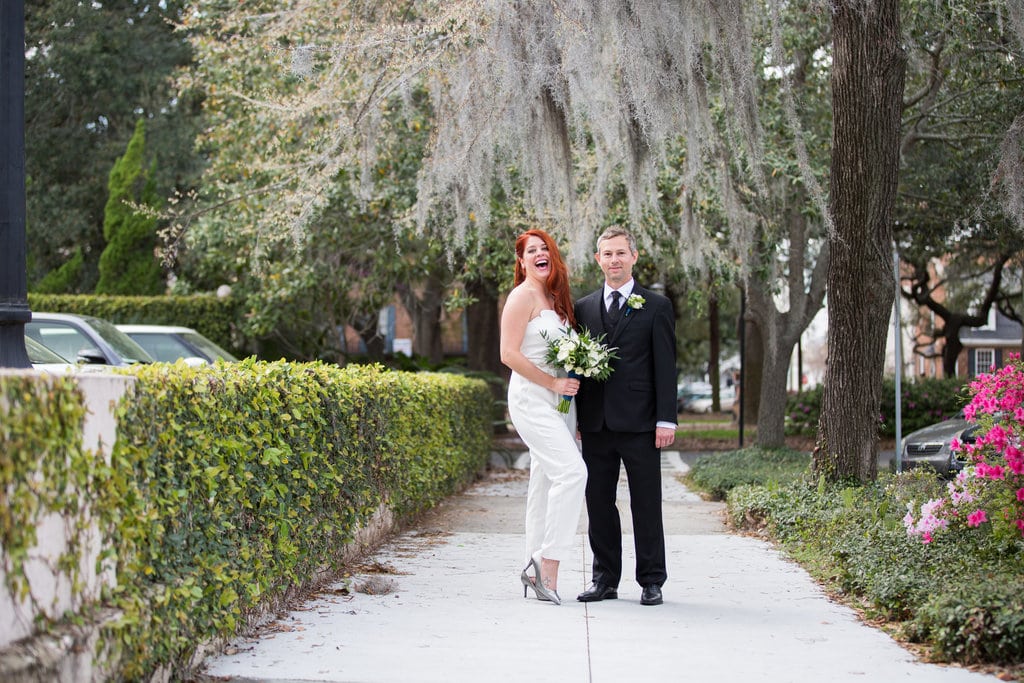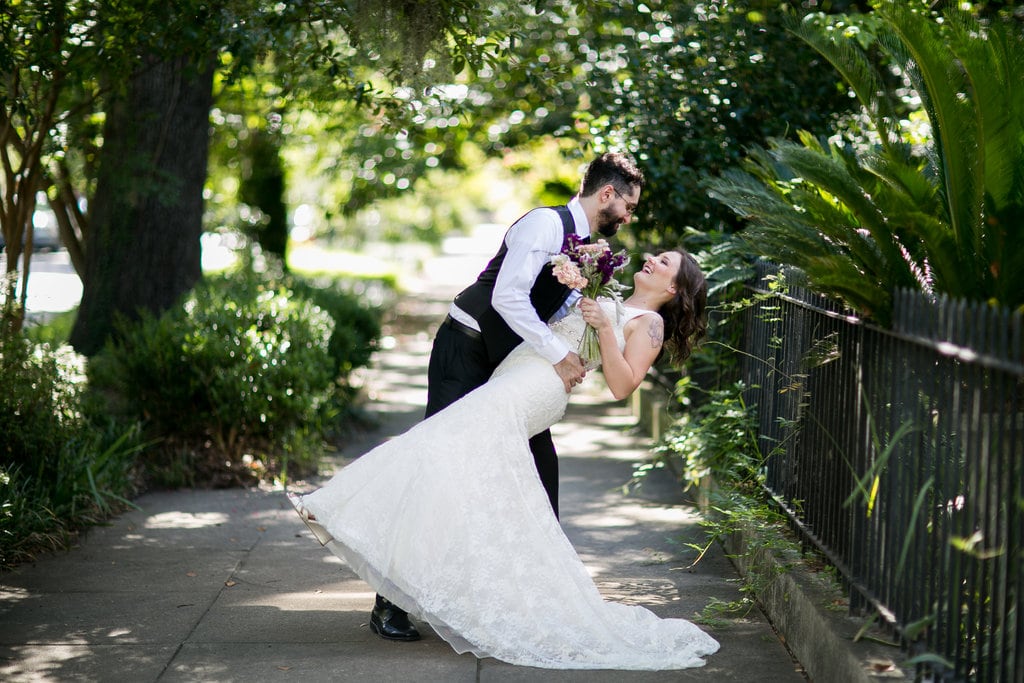 4. Make Use Of Our Experienced Wedding Vendor Professional Community
In many cities, wedding professionals are only available on weekends or have minimum purchases for flowers, wedding hair and makeup, or even desserts. Not in Savannah! In 2016, our officiants married 381 couples and the majority of them were during the week because of Savannah's reputation for elopements. If you would like to take advantage of a quiet weekday to enjoy your elopement and be pampered, our wedding vendors will not be surprised and will be eager to help and give you the same level of service you would expect for a larger weekend wedding.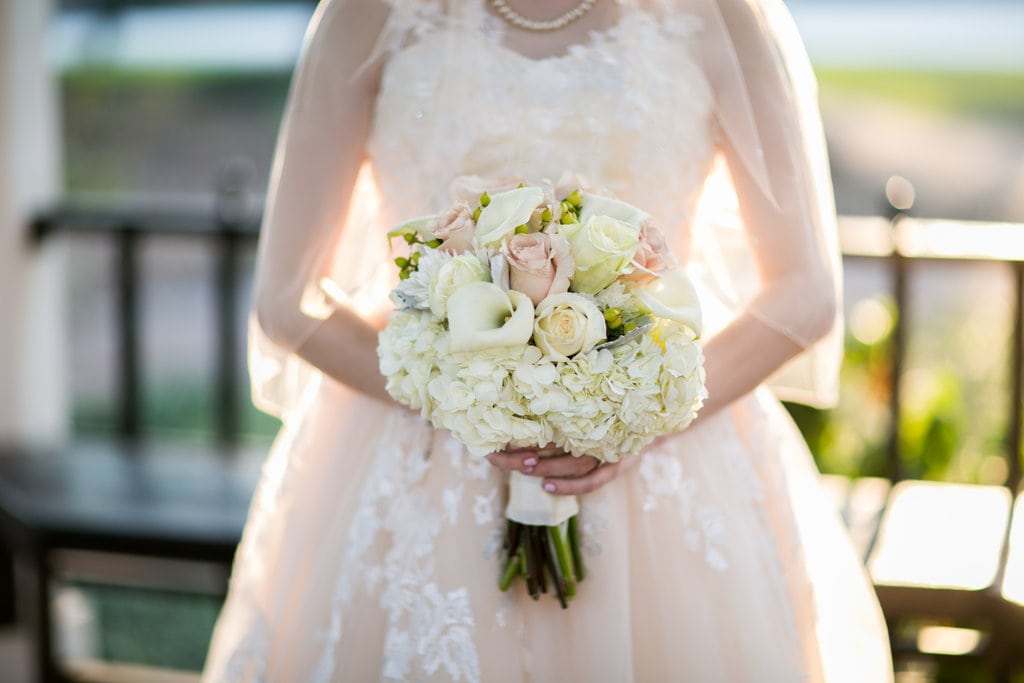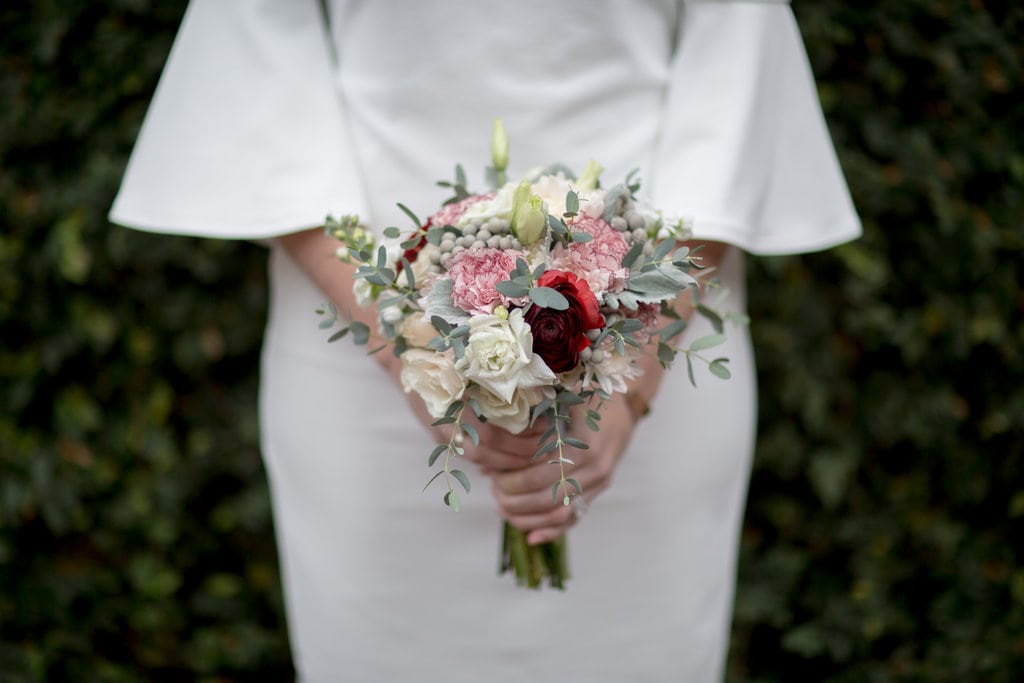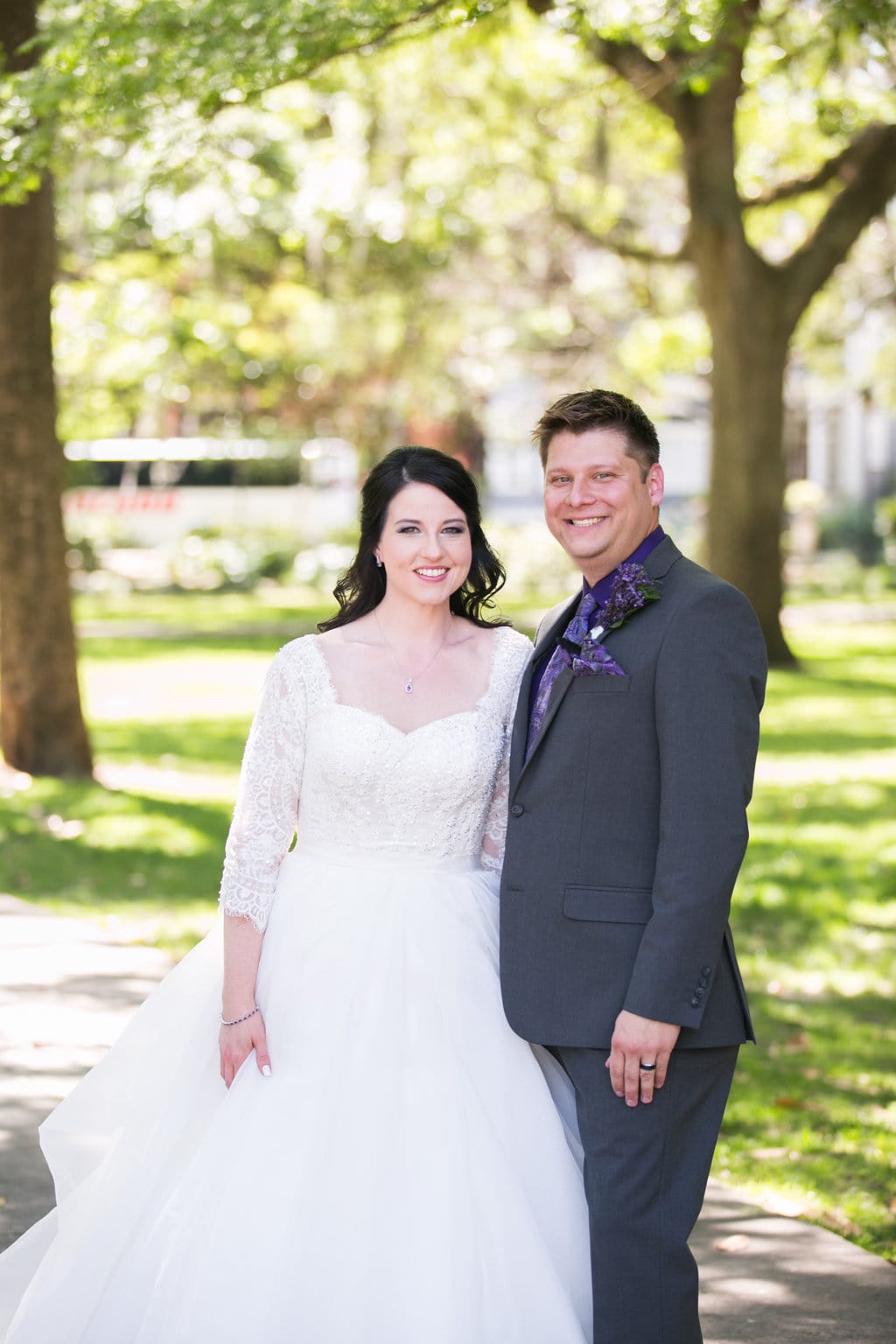 5. Eat & Drink Your Way Through Your Elopement Week
Savannah is known for its incredible food and restaurants. We have Southern food and amazing seafood, from fancy to casual, as well as everything in between. Some of my favorites include The Olde Pink House, Vic's On The River (my favorite shrimp & grits in the city), Local 11Ten (splurge on the chef's tasting), and The Grey, the recipient of many prestigious national awards. For more casual fare, you can also fit in some delicious grass-fed burgers at Green Truck, breakfast at Clary's, and lunch at Mrs. Wilke's.
Savannah also has liberal drinking laws and our restaurants and bars offer our drinks "to-go" in clear plastic cups as you can drink alcohol while you're walking anywhere north of Jones Street which covers most of downtown Savannah. It is an incredibly relaxing and liberating experience to stroll around our squares on a sunny day, sipping a cocktail.
6. Explore Our City… Without a Car
Savannah's historic district is completely walkable and includes walking tours, trolley tours, carriage rides, and more. You can get a full week of entertainment and activity without a car and getting bored. We also have pedicabs and Uber, Lyft, and Taxis to get around if you need them. One of the best things about getting away for a vacation is not having to worrying about your vehicle, parking, or following maps while driving!
7. Extend Your Trip and Travel the Coast from Charleston to Jacksonville.
Savannah is in the heart of beautiful strip of coastal towns and cities that extends two hours north to Charleston, SC and two hours South to Jacksonville, FL. Rent a car for just a few days while you are here and explore each way, viewing sites like Beaufort County, Sea Islands, Huntington State Park, and Folly Beach to the north and Jekyll Island, St. Simon's Island, Cumberland Island, and Amelia Island to the south. There is nothing better than an adventure to celebrate your new married life.
To recap, Savannah is a great place for you and your love to say I Do. So when are y'all booking your elopement package with us?!?!
Until next time,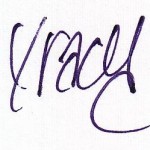 ---
Have questions you want answered about Savannah or ourelopement packages? Let us know!