We are so excited to learn more about you and how we can help you with your elopement or intimate wedding!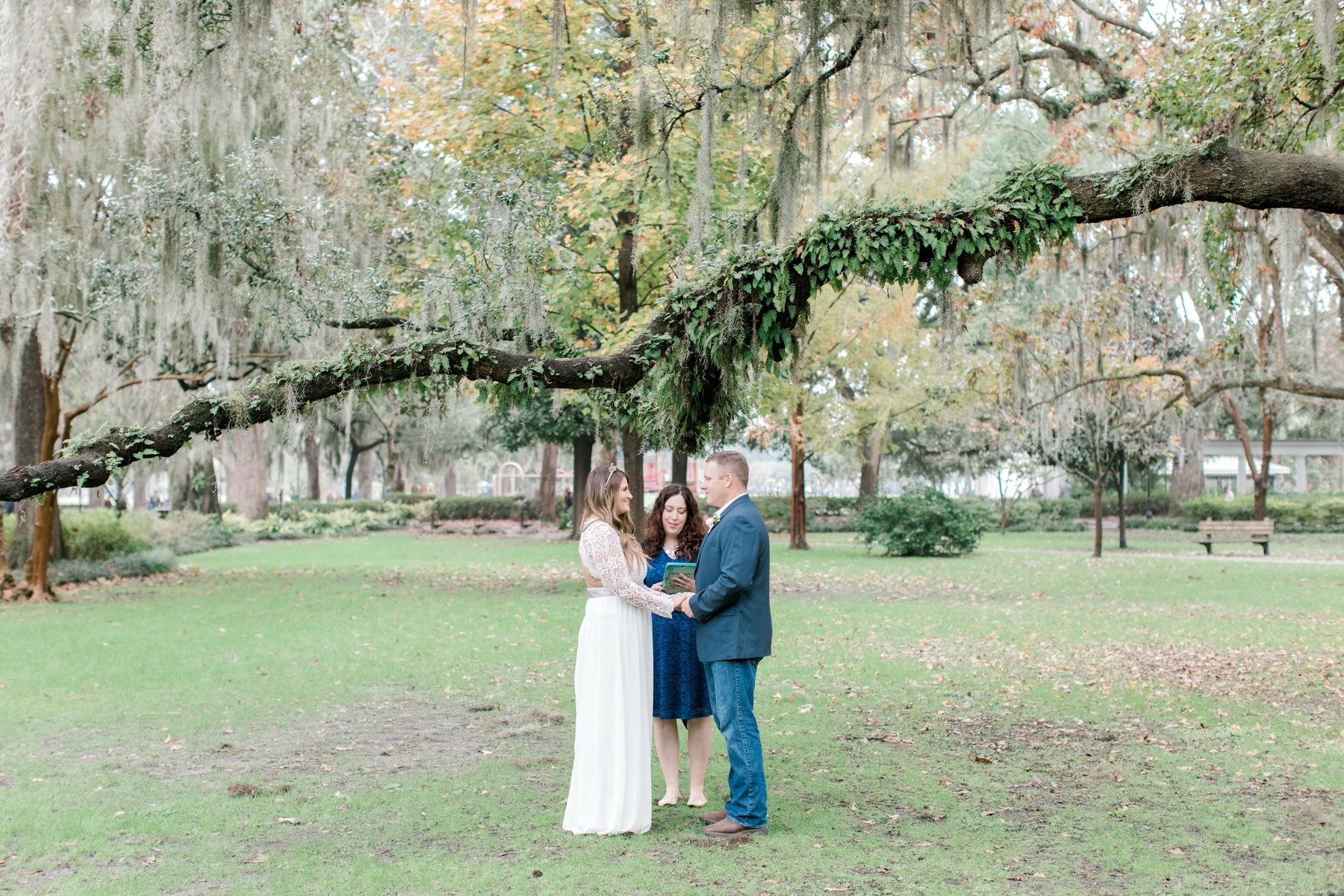 We want to send you personalized recommendations, so please make sure that you complete the contact form at the bottom of the page.
We know that you are busy, so we're also transparent about our offerings and prices on our Ceremony Packages page and our Elopement & Intimate Weddings Packages page. Both are perfect startings point for your planning process.
Here are some other links that may help, too, depending on where you are in your decision making process.
---

I already knew Savannah was the place we wanted to get married. I want to know more about you and your services.
If you are looking for a ceremony centered wedding experience led by an experienced team that values joy, inclusivity, and organization, we are the people for you! We're excited to help you learn more about what we do and how we can help you make your commitment to each other perfect.
---

Tell me more about Savannah!
---
In the meantime, don't forget to check us out on social media, too, where we post our work. One of the best parts of our job is that we get to tell diverse and beautiful love stories through words and photos and share them with the rest of the world.
---
We can't wait to hear from you!
The Savannah Custom Weddings & Elopements Team
---
Tell us more about your plans and ask us your questions!