If you've visited my blog before, you know that I am not big on tradition unless it supports my vision for fun, happiness, and joy. Planning my honeymoon was no exception. I wanted our time together to be intimate and authentic and the planning to be efficient as possible.
Scheduling conflicts delayed our honeymoon about 10 months, giving us time to think about where we wanted to go. I'd attended a bridal expo and walked out with shiny catalogs featuring tempting all-inclusive resort options and classic European destinations… but I knew I preferred something beachy and laid-back where I could come and go. Once I took into consideration safety, knowing the language, and availability, Puerto Rico became our first destination choice.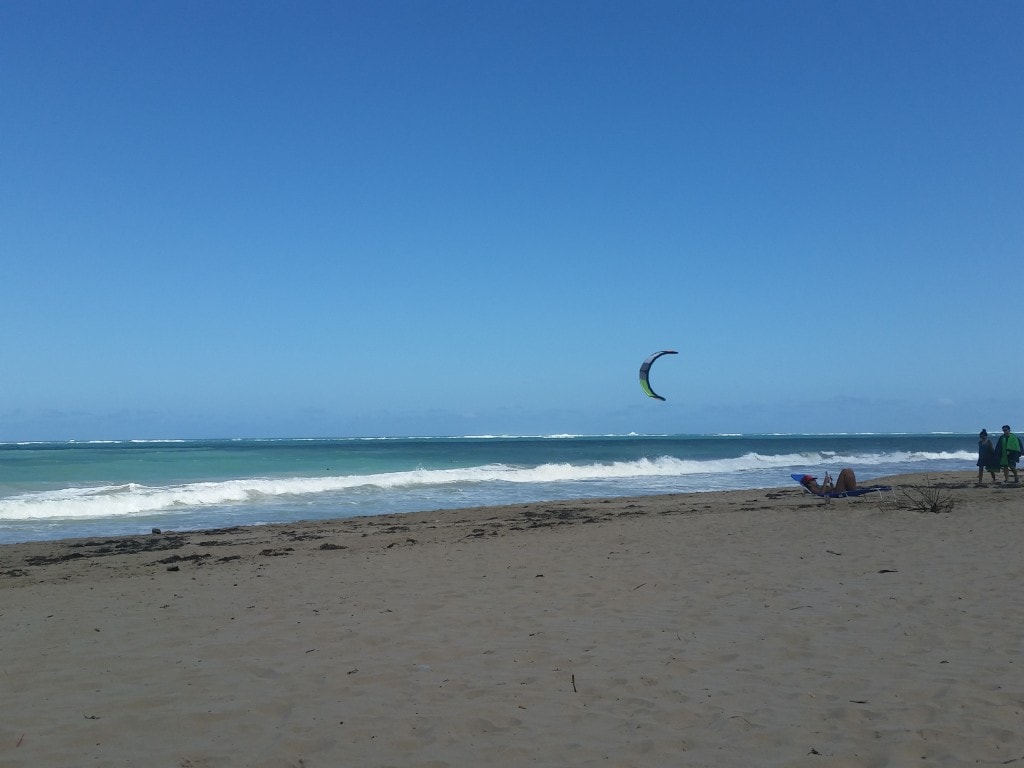 High Tech & Low Cost Honeymoon Planning Tools
Efficient planning and affordability were key to making our trip a success and I relied on technology heavily. Here are some tools that we used to plan our honeymoon that may be also be useful to you.
Travel and Car: We saved a lot of money by using Delta miles to cover our flights in full (we are both Delta Silver members with the Delta American Express card and thus accumulated a lot of miles). Delta's online travel planner was able to show us options for a five week period which was nice. If you are not flying Delta, I also recommend Kayak. They always seem to have the best deals and you can also plan for a flexible time-period to get a great deal.
We would have used Delta miles to cover our car but none were available for us through Delta's website. I've found that you will get the best rental car rates by Googling your destination and date versus using a travel site. In this case, RentalCars.com had the best deal.
Lodging: Over the last year, I have enjoyed booking my lodging with Airbnb. Airbnb allows you to rent a home (or a part of a home) directly from an owner. We used Airbnb to view properties, communicate with owners, and ultimately rent a delightful cottage to ourselves that was much cheaper than a hotel (we also had a significant sized Airbnb coupon to use). Our rental also had a kitchenette that could have saved us money if we cooked, but we didn't because the food in our neighborhood was so amazing.
I constantly recommend Airbnb to brides and grooms who email me with questions about planning their destination weddings in Savannah. The right Airbnb can be a romantic, intimate and inexpensive place to stay, or even the perfect place to host a small elopement in a private courtyard. I have used VRBO (Vacation Rentals by Owner) for some of my trips and also recommend that service.
Dog Sitting: We have a dog, Forrest, who needed to be cared for while we were gone for 10 days. We used DogVacay to find someone with great references who could take him in for the period we needed. Cindy lived close to us and was a great caretaker. She sent us pictures of Forrest playing in her backyard and cuddling on her chair.
We had previously boarded Forrest at a kennel and while the people there were great, he came back anxious (we rescued him at three years old and he had a long history as an outside dog and being abandoned). Having him in a home where he was spoiled made our lives easier during and after the trip.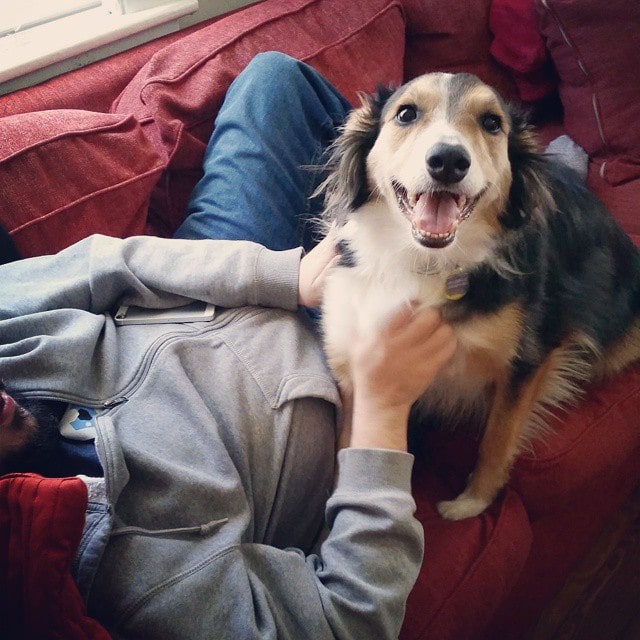 Recommendations for Attractions and Food. Apps on your phone can help, too. I use Yelp for dining recommendations whenever I travel, but had not used Trip Advisor much. We found that consulting the top 25 things to do in Puerto Rico on Trip Advisor was helpful- people are honest and accurate about their experiences. We did do further searching on the things that appealed to us. For Puerto Rico, one of the best websites we used was Puerto Rico Day Trips.
Nothing beat recommendations from friends or our AirBnB host, but Yelp was a great tool for days where we visited new locations on the island.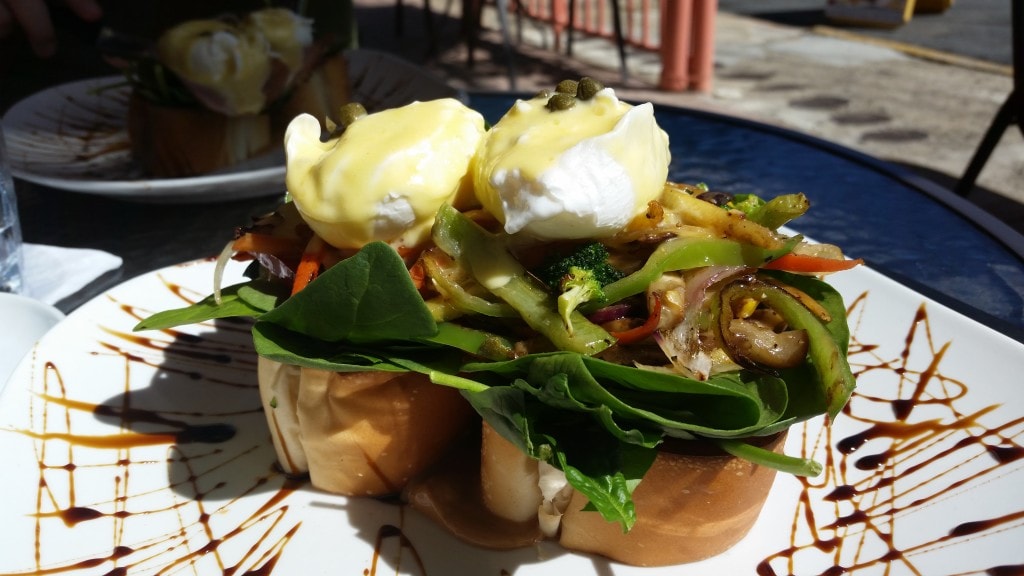 FancyHands: This was our honeymoon, but also our vacation and our annual time to unwind and disconnect. While we rented a car because we wanted to see a lot of the island, we didn't want a packed schedule so we decided to make reservations while we were on the island and felt like going somewhere. It was often difficult to get someone on the phone, so we used our FancyHands assistants to call and make reservations for us when needed. If I'd done it myself, I might have spent hours trying to get people instead of leisurely drinking my mojitos.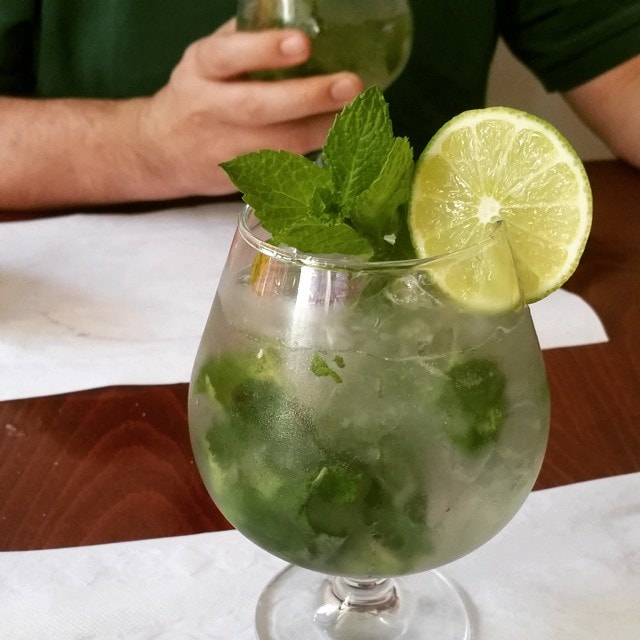 Our Puerto Rico Trip
If you are interested in visiting Puerto Rico yourselves for a honeymoon or vacation, here are some of our highlights that might help you plan your trip.
We stayed in a neighborhood called Ocean Park, part of Santurce, in a small, beautiful Airbnb cottage just two blocks from the beach. Our hosts Sylvia & Stephen, were great. They also maintain another property, the Dreamcatcher, where we had an amazing breakfast. I am now following their Instagram account with pictures of their beautiful dogs, Pippa and Malta, and I wish I was still there.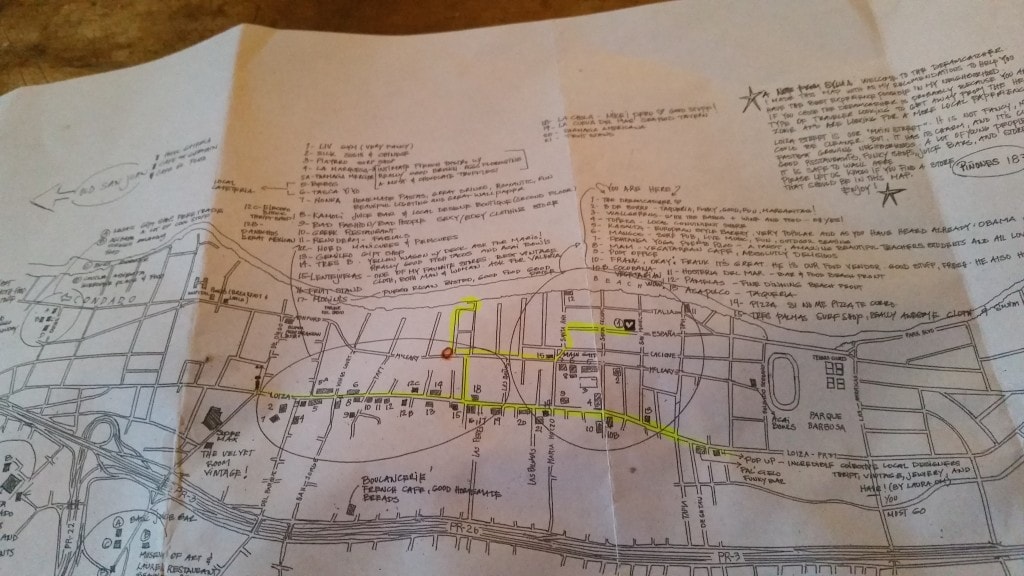 We had a kitchenette, but the food in Ocean Park was amazing so we just ate out. We had a ton of Puerto Rican food, but also great Italian, Mexican, and French. Our favorite meals were at Molinis, the Ocean Park Cafe, Kasalta, la B de Burro (amazing ginger & tamarind margaritas), Nona Cucina, La Cueva del Mar (my favorite meal was here- black rice and octopus) & Tresbe, a food truck that was open late with delicious tacos. You can find listings for all on Yelp.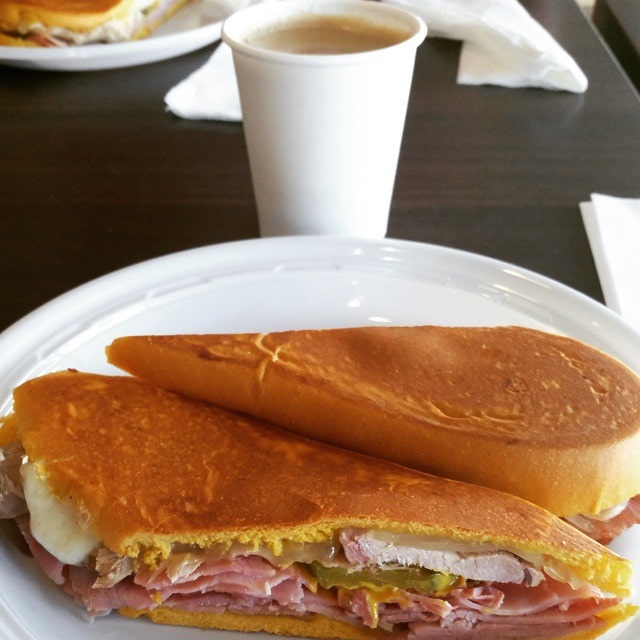 Ocean Park is a great neighborhood where you can walk everywhere and if you want to go to a nearby city, cabs are inexpensive. We rented a car because we wanted to take day trips.
One day we went south to Hacienda Buena Vista, a coffee plantation and the thermal hot springs in Coamo. The drive to both through the mountains was about 90 minutes from Ocean Park and beautiful. Hacienda La Buena Vista had gorgeous waterfalls and other nature.
I really enjoyed the hot springs! The hot springs were the original Fountain of Youth that Ponce de Leon was searching for and many people have visited them for their healing properties. They were so hot and relaxing. It doesn't sound incredible to sit in a pool with strangers, and it is hard to capture in a photo, but the springs are at the top of a mountain and the clouds are so close that you feel like you can touch them.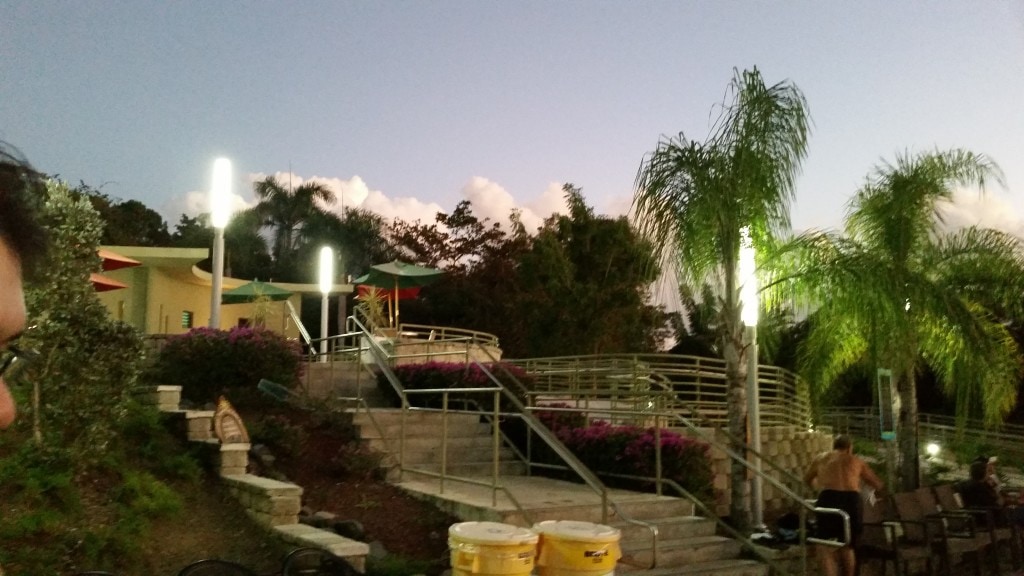 We also went east to Luquillo and to Fajardo to kayak. We LOVED Luquillo and want to do a whole return trip there. The water was calm and gorgeous and we left very tan, relaxed and honeymooned.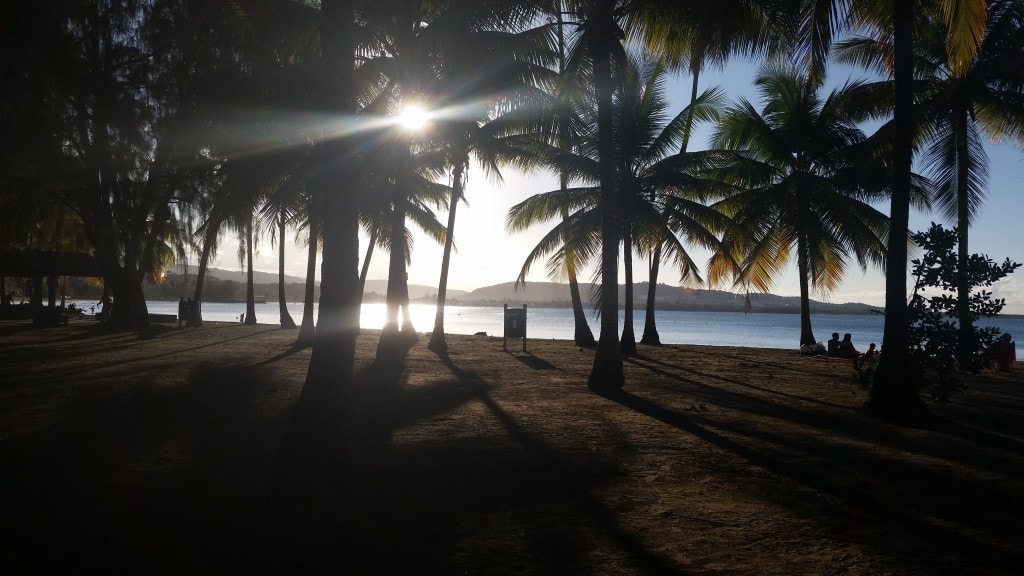 We also went kayaking in the bioluminescent bay with EcoAdventures. That was a lot of fun, if hard, and a test in marriage communication at times. That is a whole other blog post!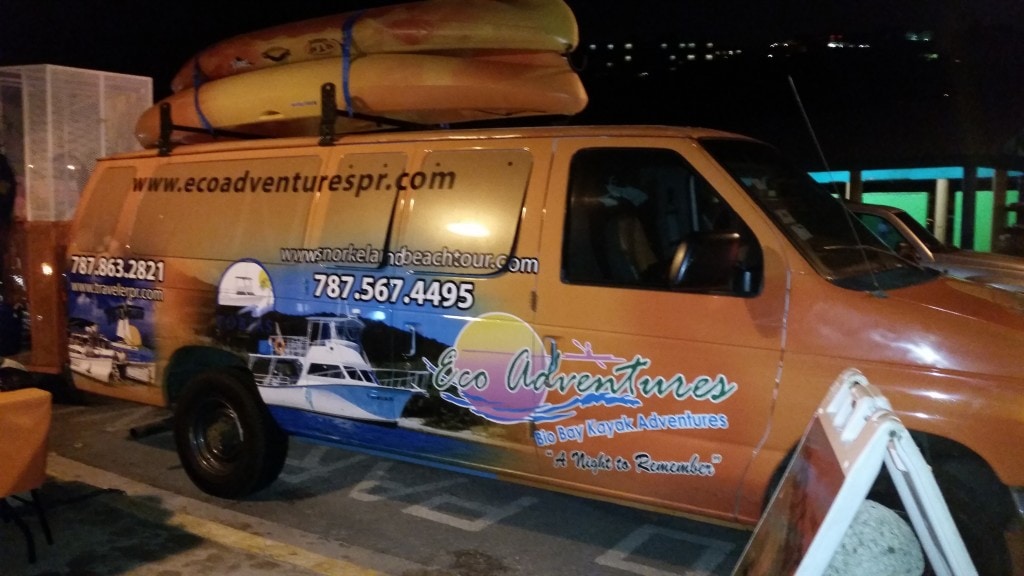 Finally, we took a cab to Old San Juan and spent an evening there eating & drinking and looking at some history.
And there you have it! I hope that you have as wonderful honeymoon as I had wherever and whenever it may be- and with stress-free planning!