Welcome to the final post in my Savannah wedding location review series. This post is Part 5 and includes pictures from a "catch-all" of inside venues in Savannah as well as other outside options in coastal Georgia and South Carolina. Don't forget to check for Part 1 on Orleans, Chatham, Johnson & Reynolds squares, and Morrell Park, Part 2 on Columbia, Troup, Whitefield, Crawford and Lafayette squares, Part 3 on Monterey & Madison squares and Forsyth Park, and Part 4 on Greenwich Park and Tybee Island.
Most of the pictures in this post are from Instagram shots that I took myself unless otherwise noted. When appropriate, I've linked to the venue so you can contact them about booking information.
Hotels and Other Venues
Even though most of the pictures I post on my website are of weddings that have taken place outside, I officiate many weddings in Savannah at hotels and other traditional venues. Here is a sampling.
Jackie & Anson, April 2015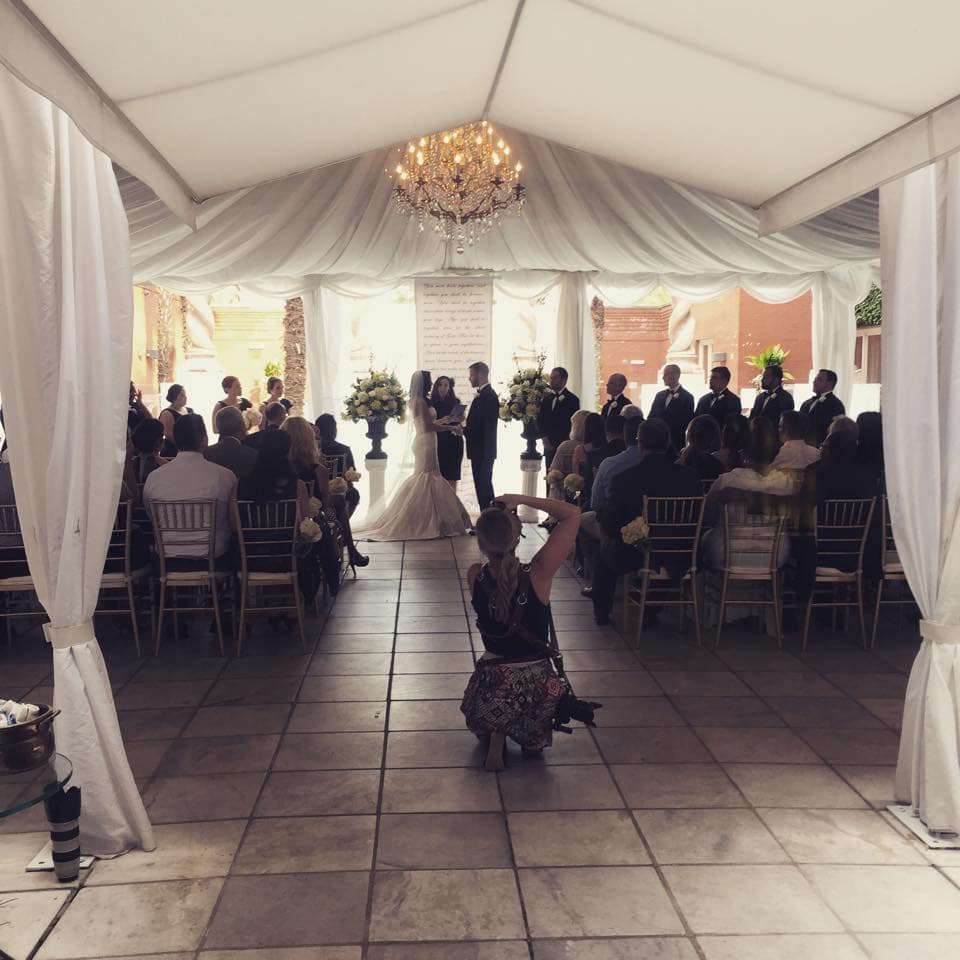 Picture courtesy of bride.
Leslie & Gary, October 2015
Leslie & Gary had a custom written ceremony, including a beer unity ceremony in the gazebo. It was perfect.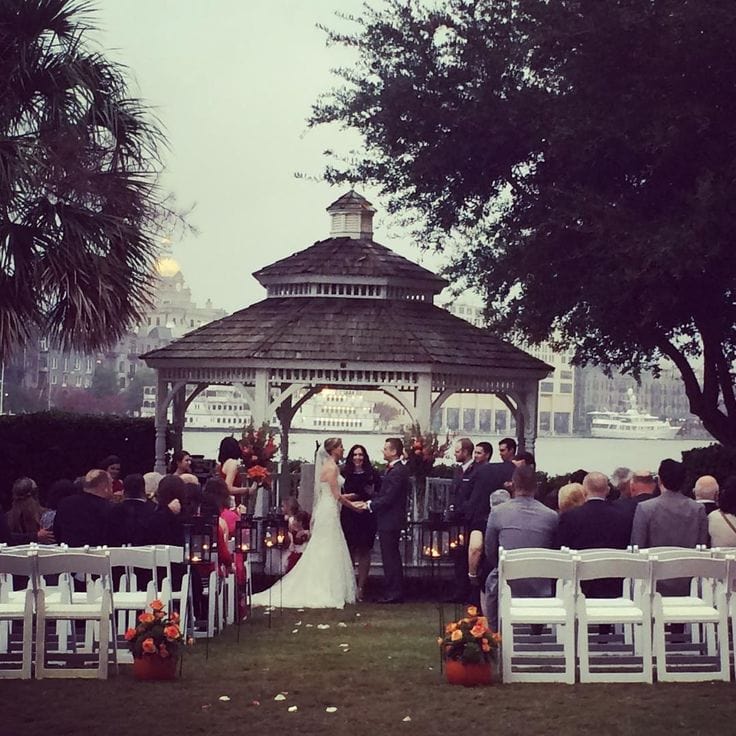 Picture courtesy of Westin staff.
Ashley & Andrew, October 2015
Ashley & Andrew were one of my funniest couples all year. I was so glad they picked me to join in on their fun wedding!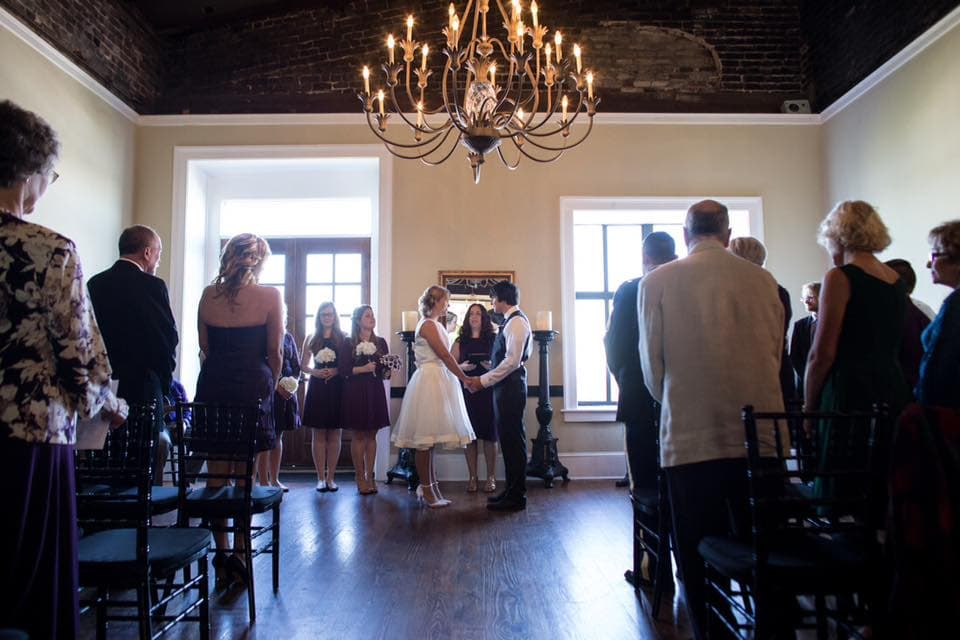 Picture courtesy of the bride.
Brittany & Ramon, March 2015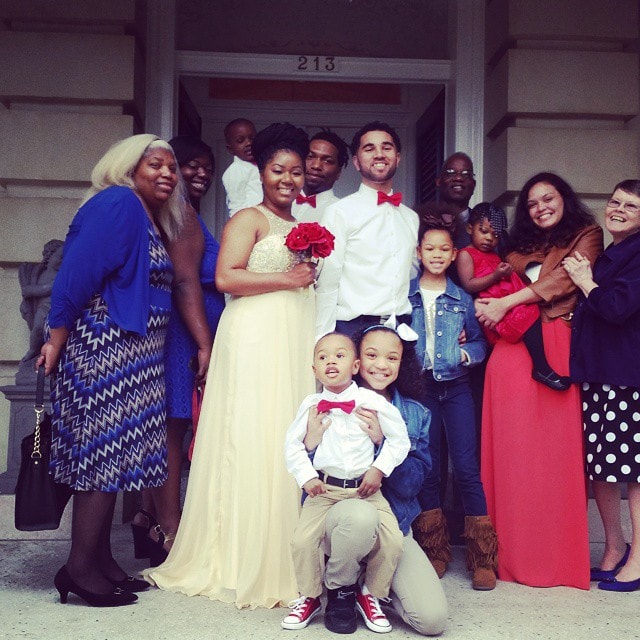 Katy & Duane, November 2015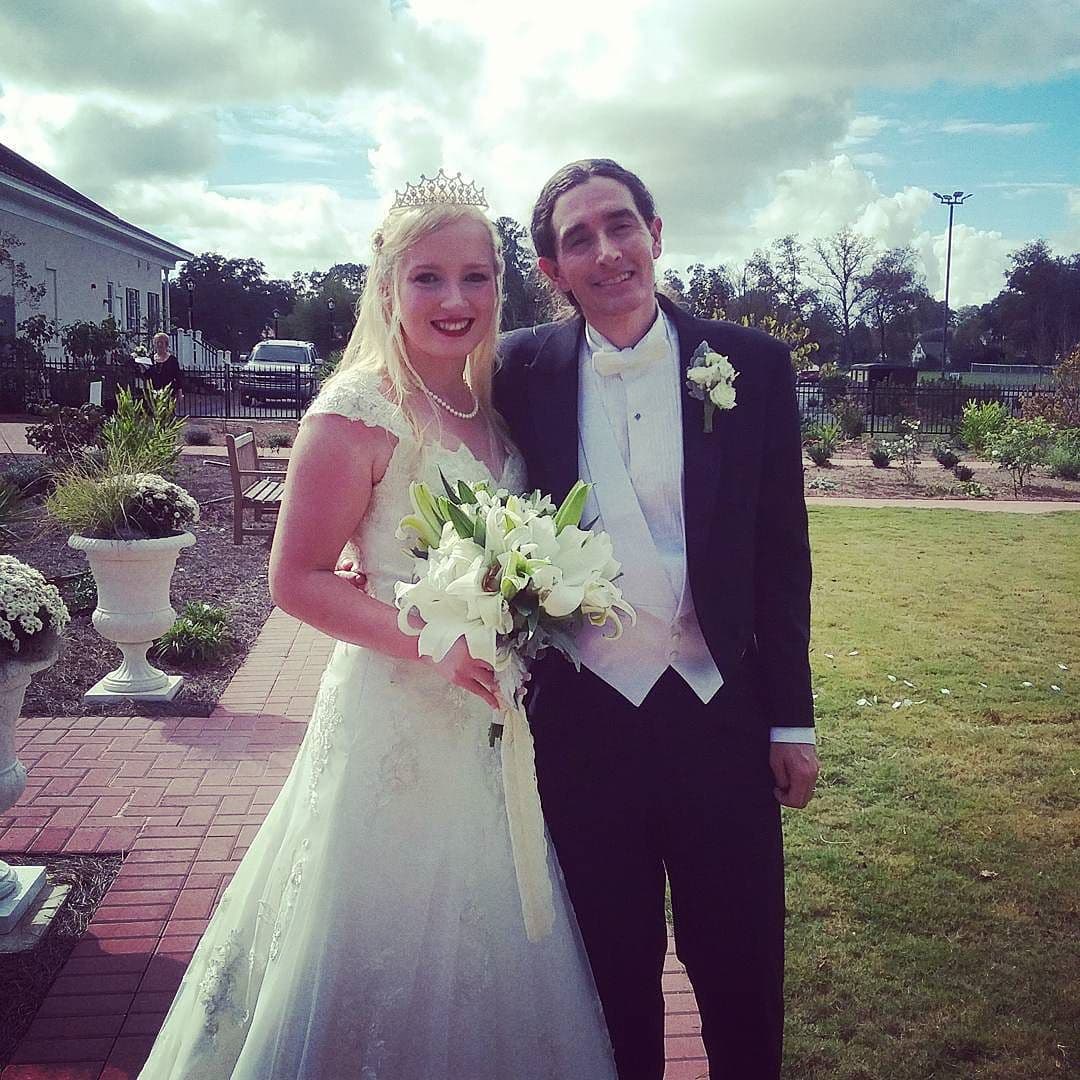 Nicole & Edwin, July 2015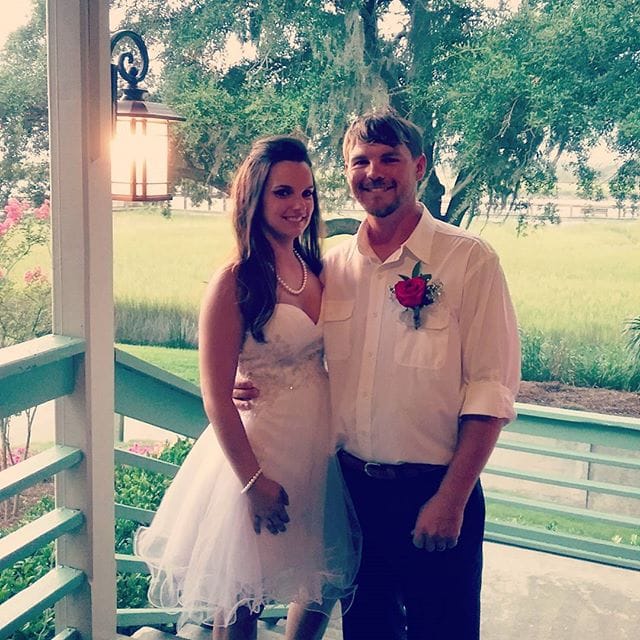 Hunter Club @ Hunter Army Airfield
Jose & Nakeisha, November 2015
The Hunter Club is available to officers stationed at Hunter Army Airfield. I first met Jose & Nakeisha when I legally married them during a Signing Service in June 2015 (the picture of the high five in the lower left). I was thrilled to officiate their formal wedding ceremony in November in front of all of their friends and family, many who flew in from Puerto Rico and the Dominican Republic. I conducted their wedding ceremony in English and Spanish.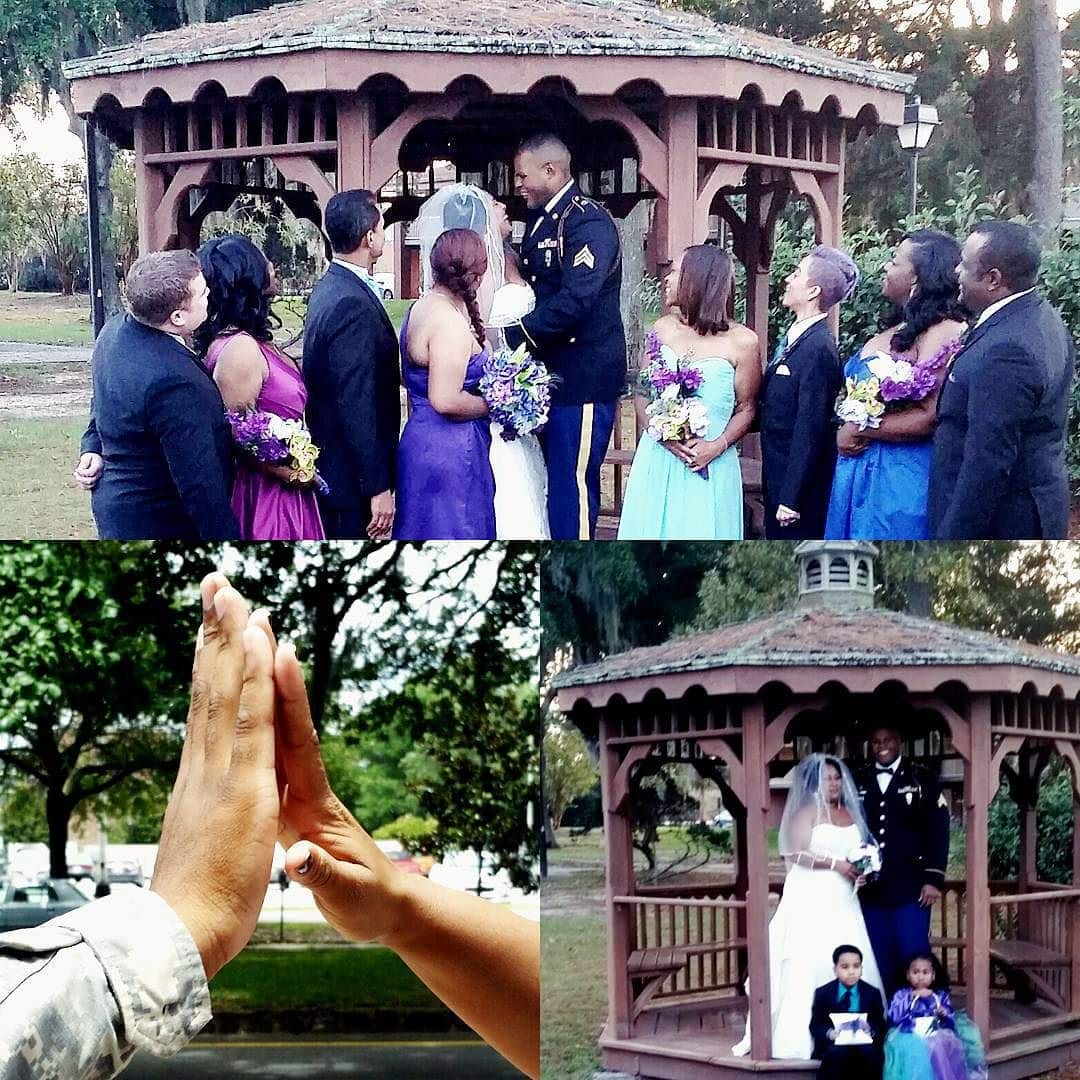 In addition to these, I conducted weddings at many other hotels, including The Andaz and The Brice, which are lovely venues. You can check out photographer Mackensey Alexander's blog post of one of the weddings I performed at The Bryce.
Savannah & Coastal Georgia
Here are some other outside venues you might consider for your wedding, elopement or pictures.
Daffin Park
Michael & Sarah, March 2015
I officiated Michael & Sarah's St. Patrick's Day elopement in Daffin Park due to the parade and Forsyth Park being off limits that day. It's a great place for pictures because of its fountain and Spanish moss.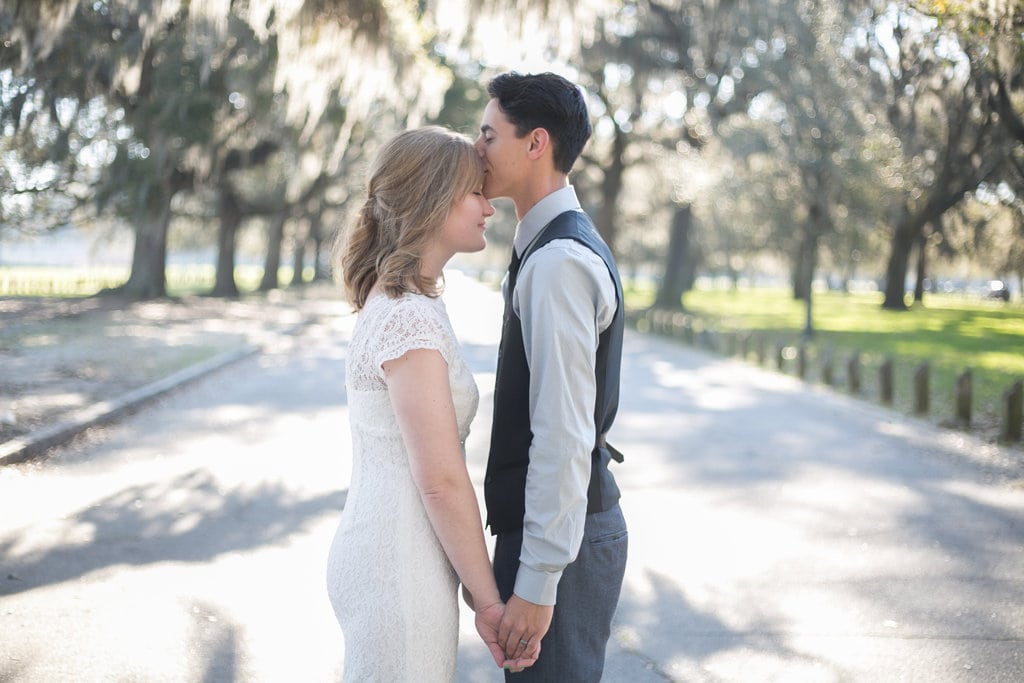 Photos by It's Megan Jones Photography.
KC & Santo, July 2015
We all walked into the forest at Skidaway Park for this elopement. It was beautiful and calming to be so close to nature.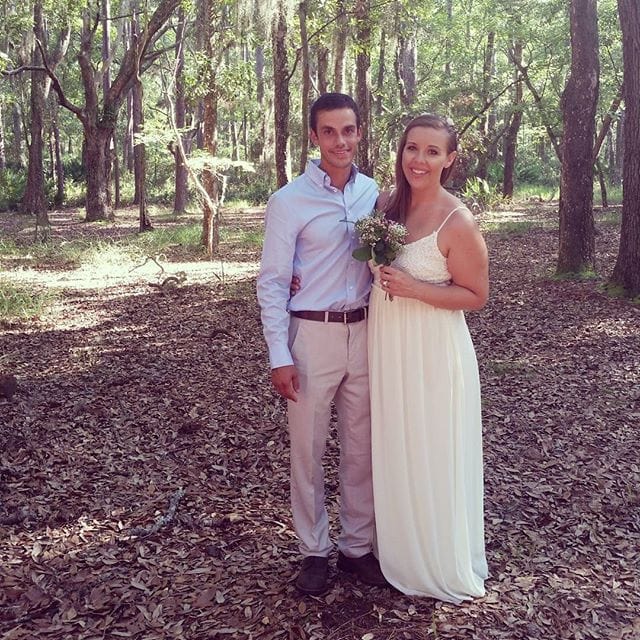 Abby & John, March 2015
John helped restore the lighthouse as part of his professional trade and it was a very special place for them to get married.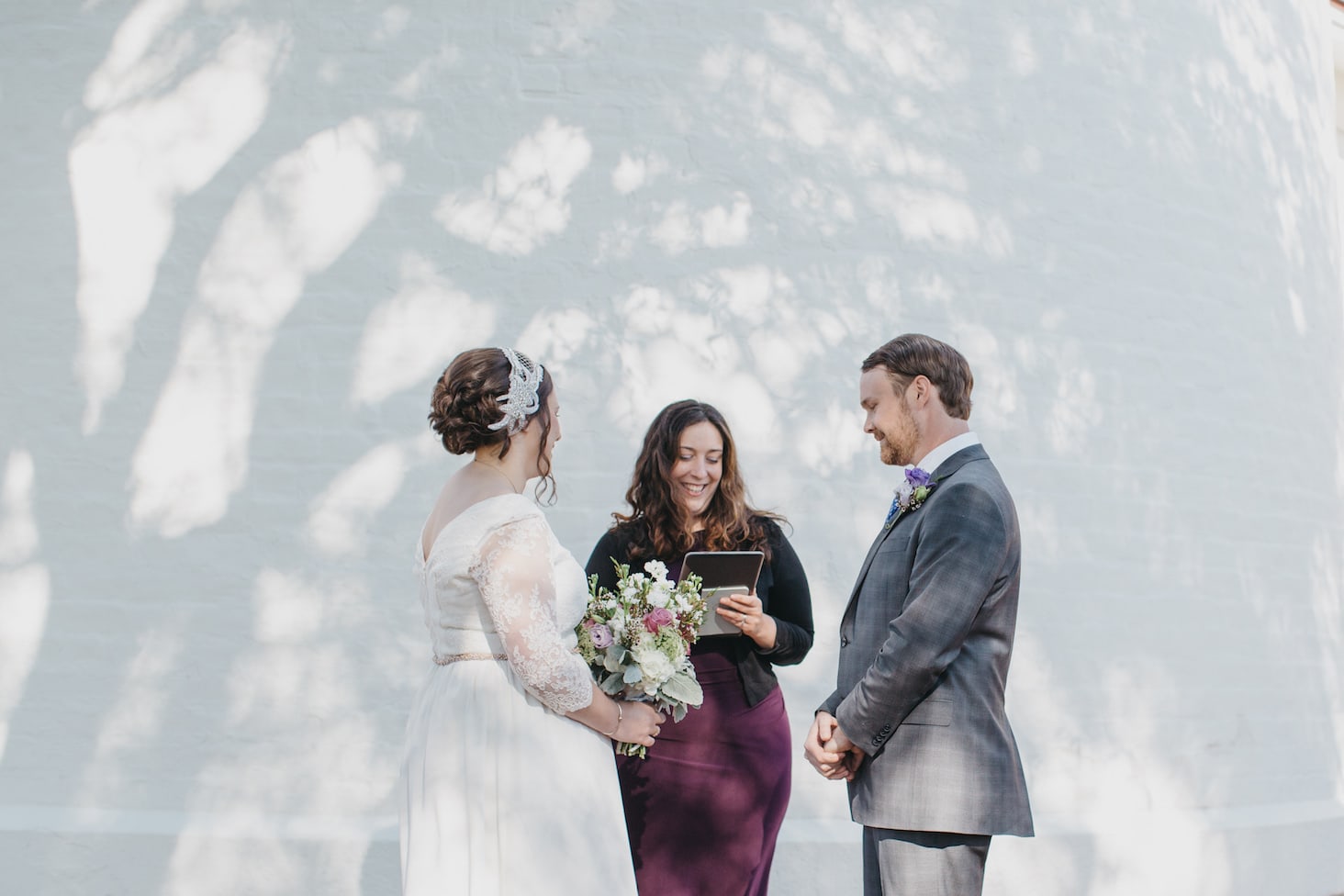 Photograph by Jessica Barley Photography.
Robbie & Diana, October 2015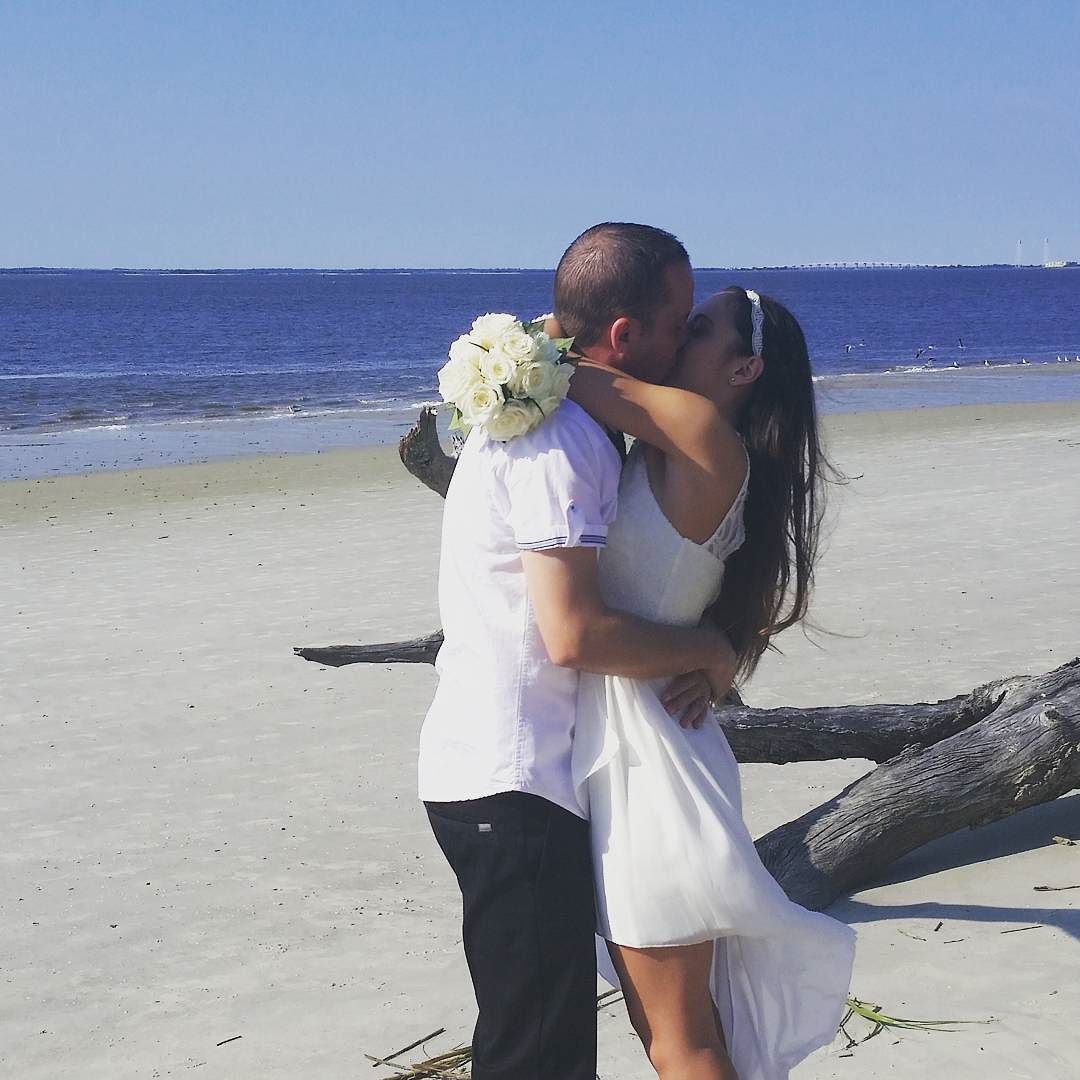 Kelly & Gray, September 2015
Because of a rain delay and a compressed schedule, I was not able to snap a picture of this lovely couple, but did take a picture of their glorious wedding cake and other decor. If your desire is to have the barn wedding of your Pinterest dreams, this is a great location for it.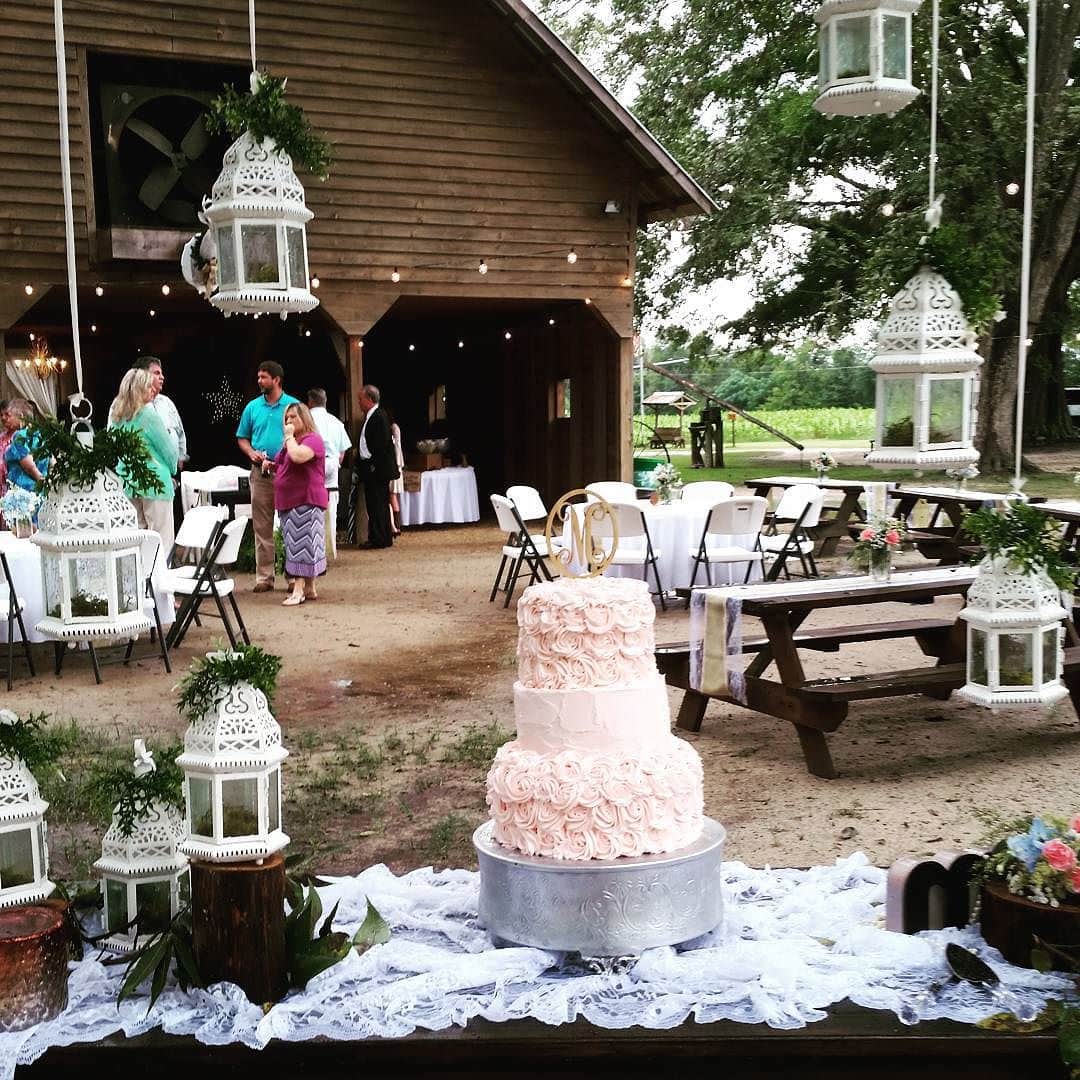 Coastal South Carolina
Mary & Lisa, April 2015
Picture courtesy of the couple.
The Beach @ Hilton Head Island
Robin & Dawna, July 2015
I officiated a few weddings in Hilton Head, but this was a favorite and Robyn and Dawna's daughter was the star of the show.
Melrose Resort @ Daufuskie Island
Anna & Clint, September 2015
Daufuskie Island is an incredible place to get married. Anna & Clint Included their family-owned miniature horse, Nino, in their wedding. It was delightful!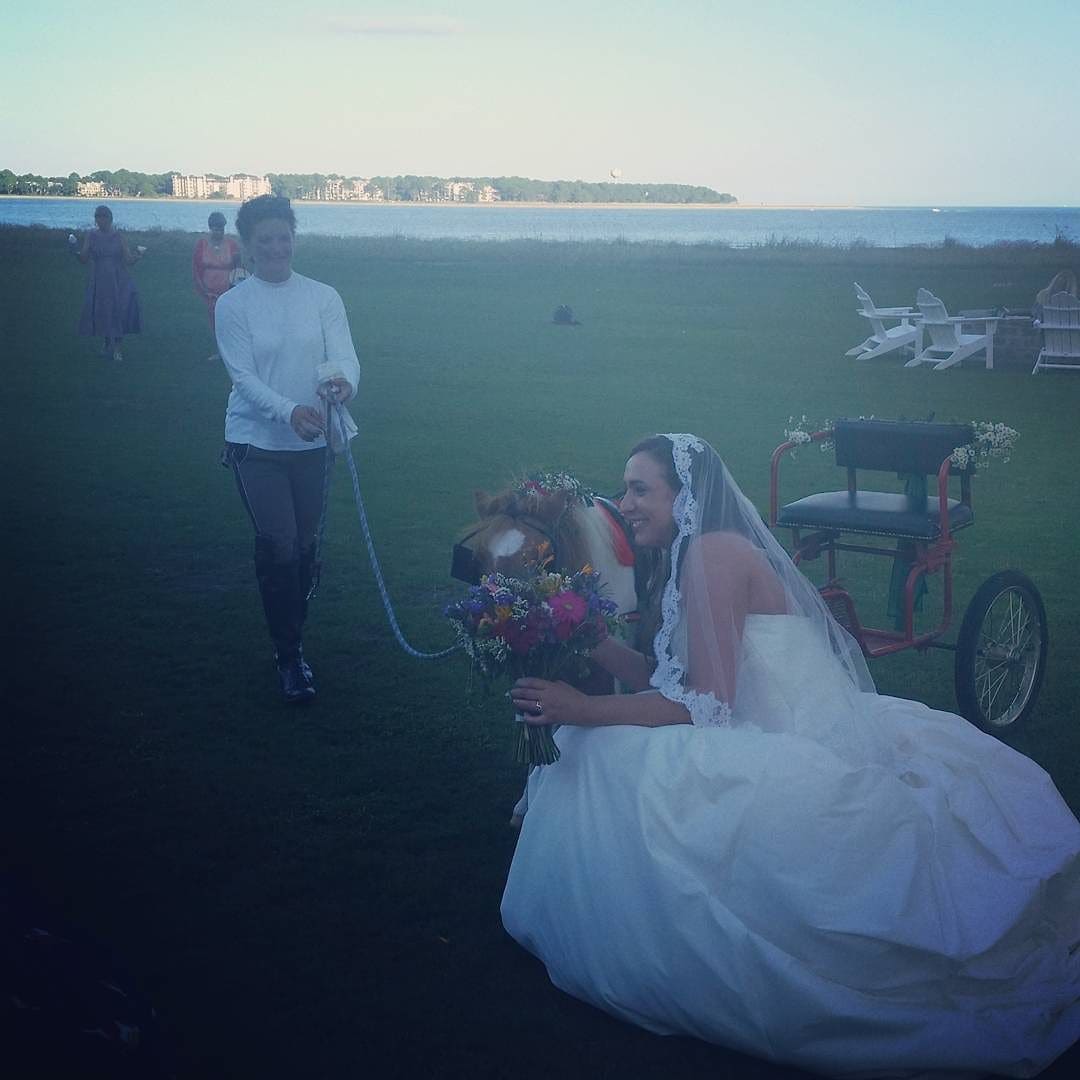 Nikita & Jessica, May 2015
Nikita & Jessica were married in a restaurant, but took pictures before the wedding at the local daffodil field. It was off-season, but they were still able to take these gorgeous photos.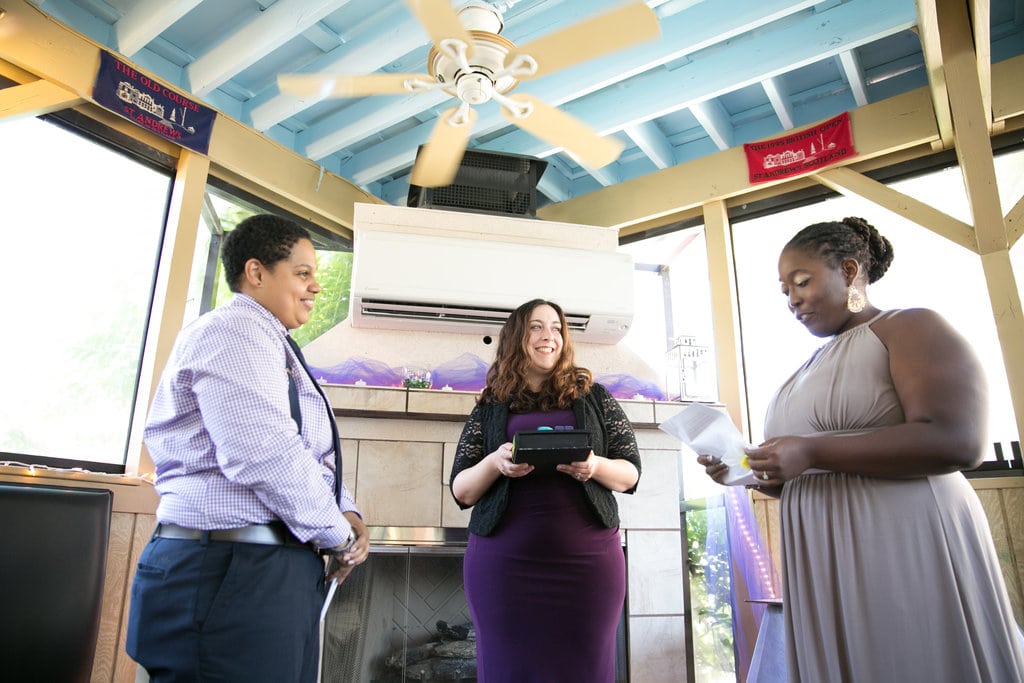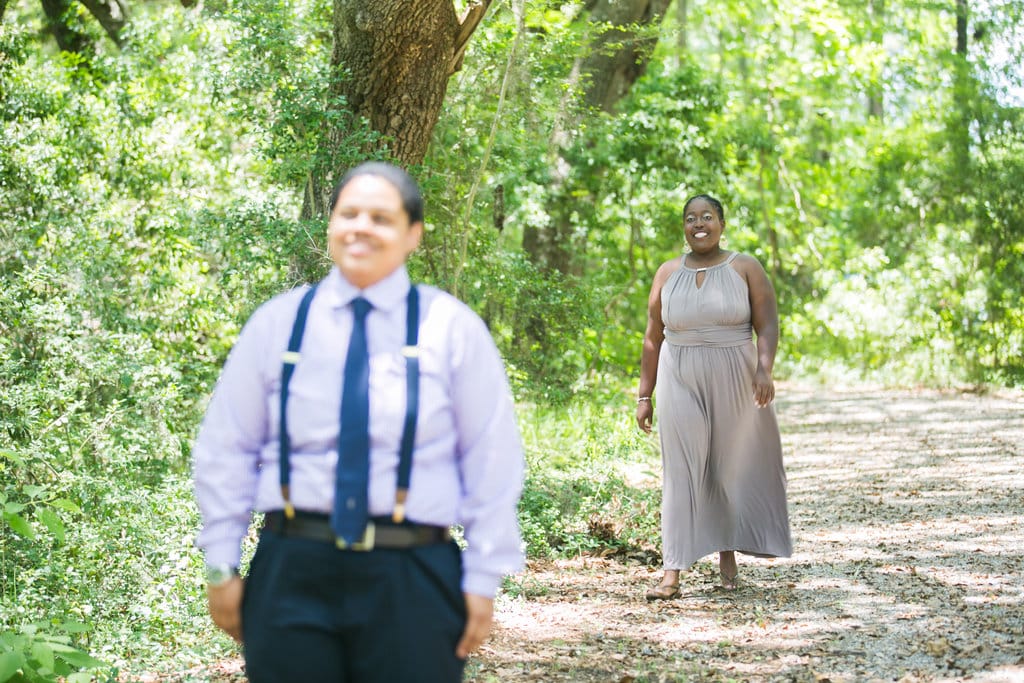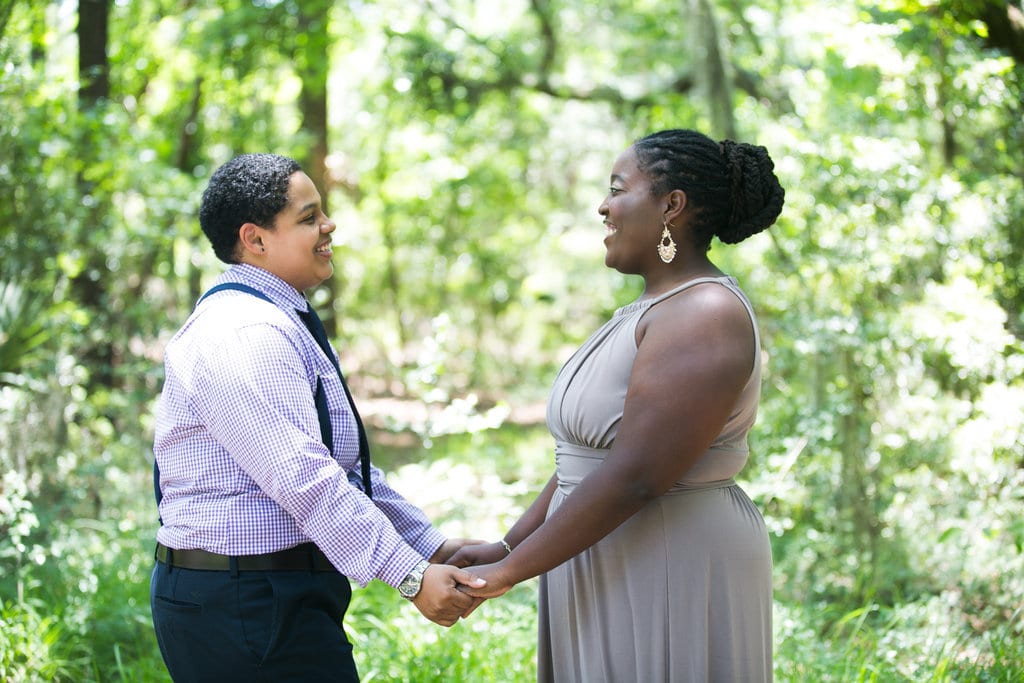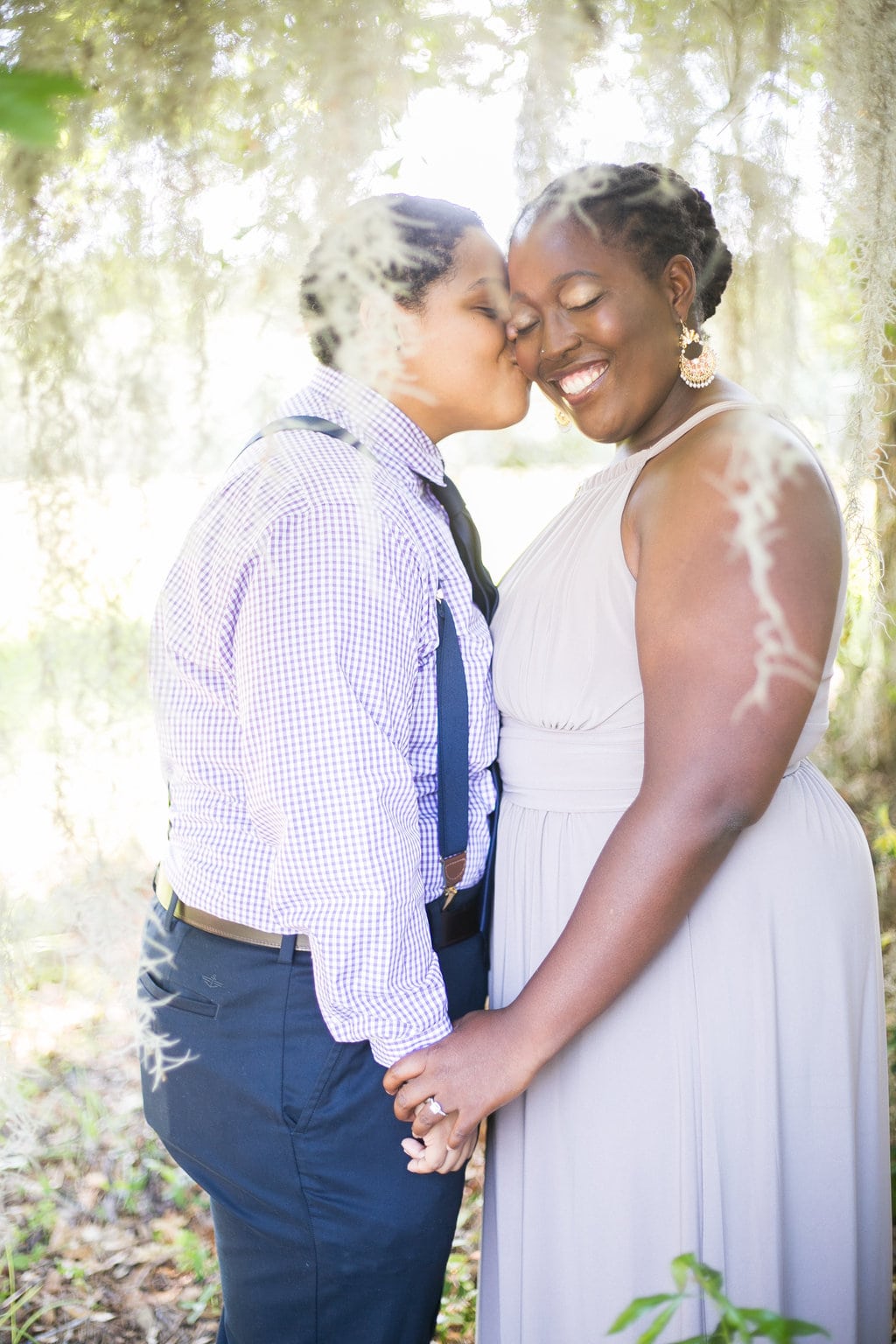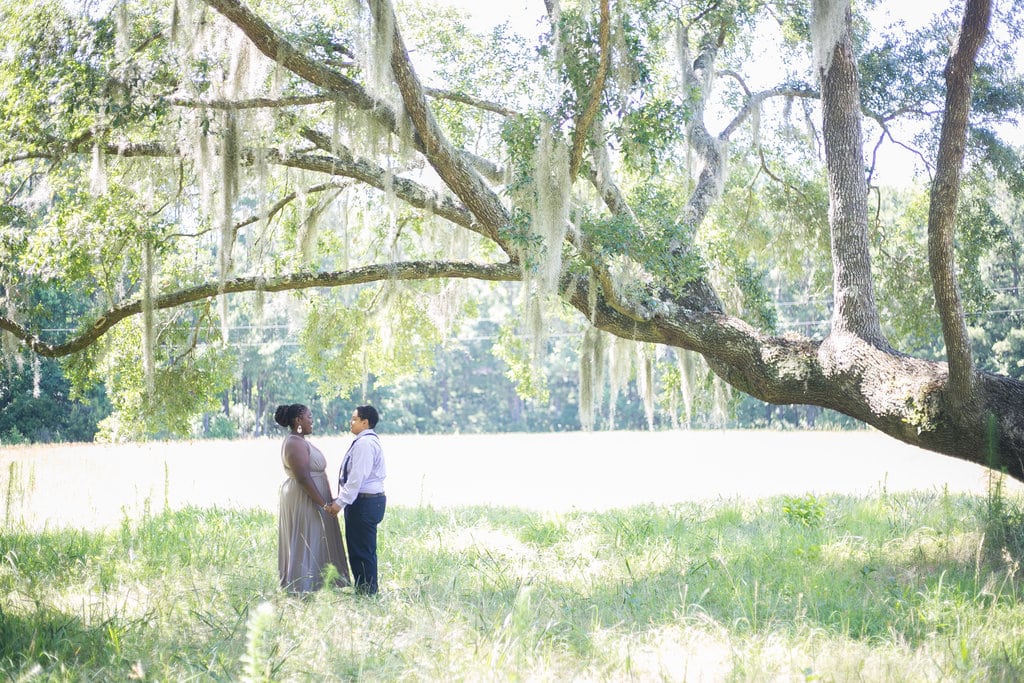 Pictures by It's Megan Jones Photography.
And that is a wrap on my photo highlights from 2015! I hope this blog series helps you with your decision on where to have your wedding in Savannah, Georgia and the surrounding lowcountry. I am looking forward to all the new places I already have booked for 2016 weddings, including Washington & Green squares, The Mackey House, the Charles Morris Center and the Tybee Island Wedding Chapel, among many others. I look forward to showing you pictures later this year!
Much love,