Here is Part 3 of my review of locations to be married in Savannah. Check for Part 1 on Orleans, Chatham, Johnson & Reynolds squares, and Morrell Park and Part 2 on Columbia, Troup, Whitefield, Crawford and Lafayette squares
Part 3 includes pictures from weddings I performed in Monterey & Madison squares and Forsyth Park.
Unless otherwise noted, the professional photographs are from It's Megan Jones Photography. The collages are made of pictures I took with my phone and posted on Instagram. Reference material on how to have your wedding or elopement in a historic square Savannah is at the end of the post.
Monterey Square
Monterey Square features the famous Mercer House as featured in the book and movie Midnight in the Garden of Good & Evil. It is a very busy square and might be best left for elopements and pictures. In addition to the Mercer House, it has many great historic buildings around it that make great settings for pictures.
Bill & Marie, May 2015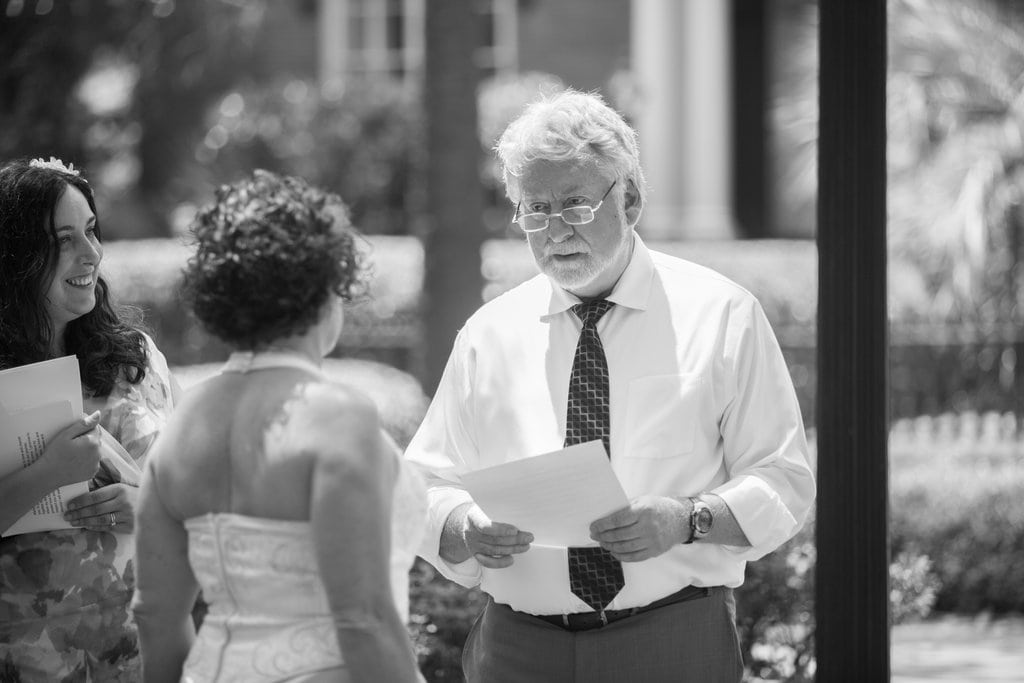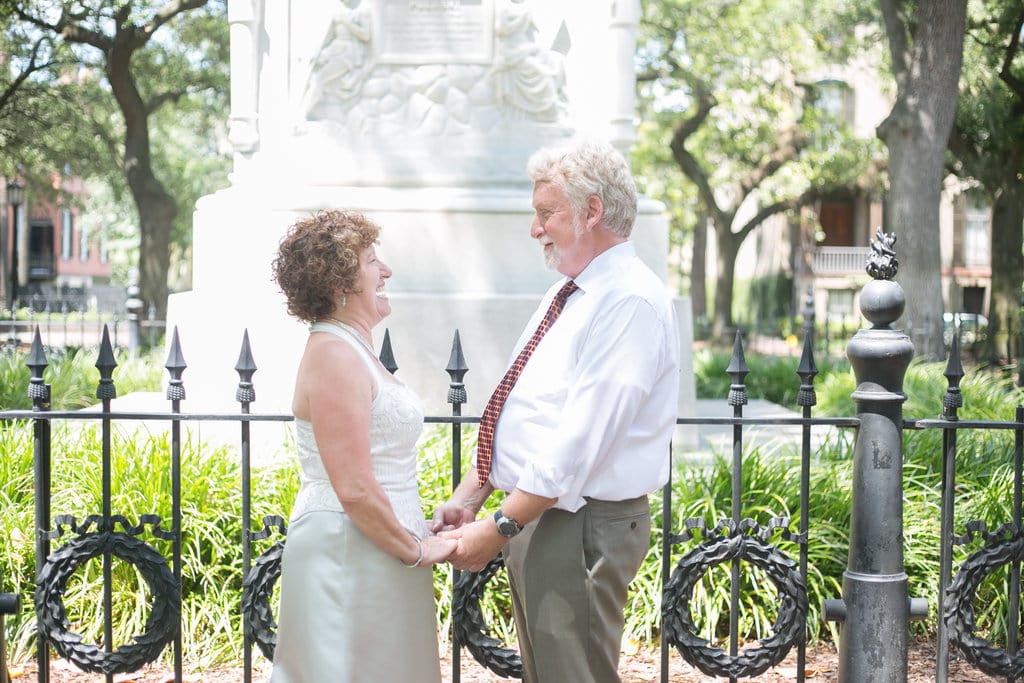 Jill & Gary, March 2015
Jill and Gary took pictures in front of the buildings that circle Monterey Square as part of their Savannah Elopement Experience newlywed walk.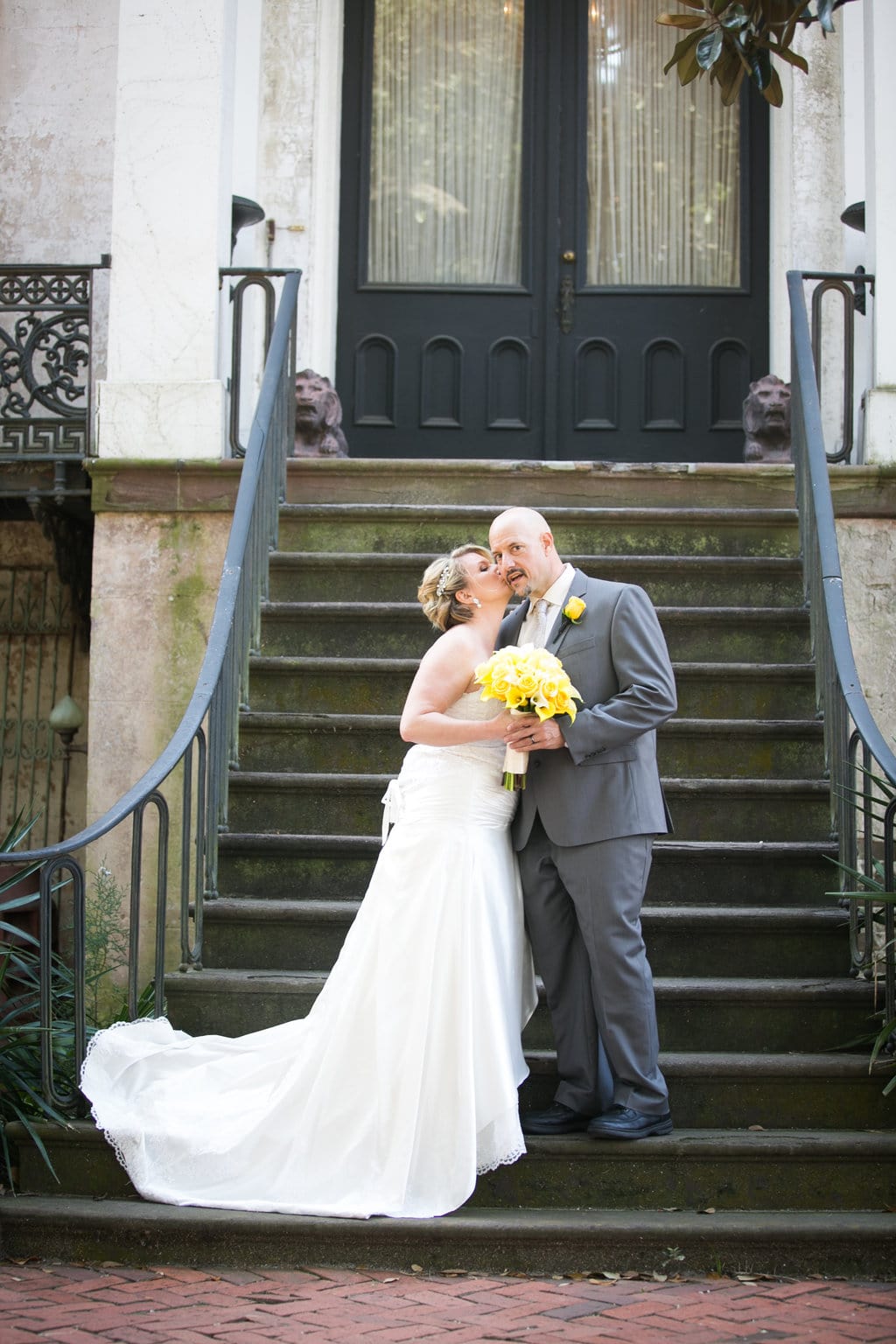 Samantha & Vincent, October 2015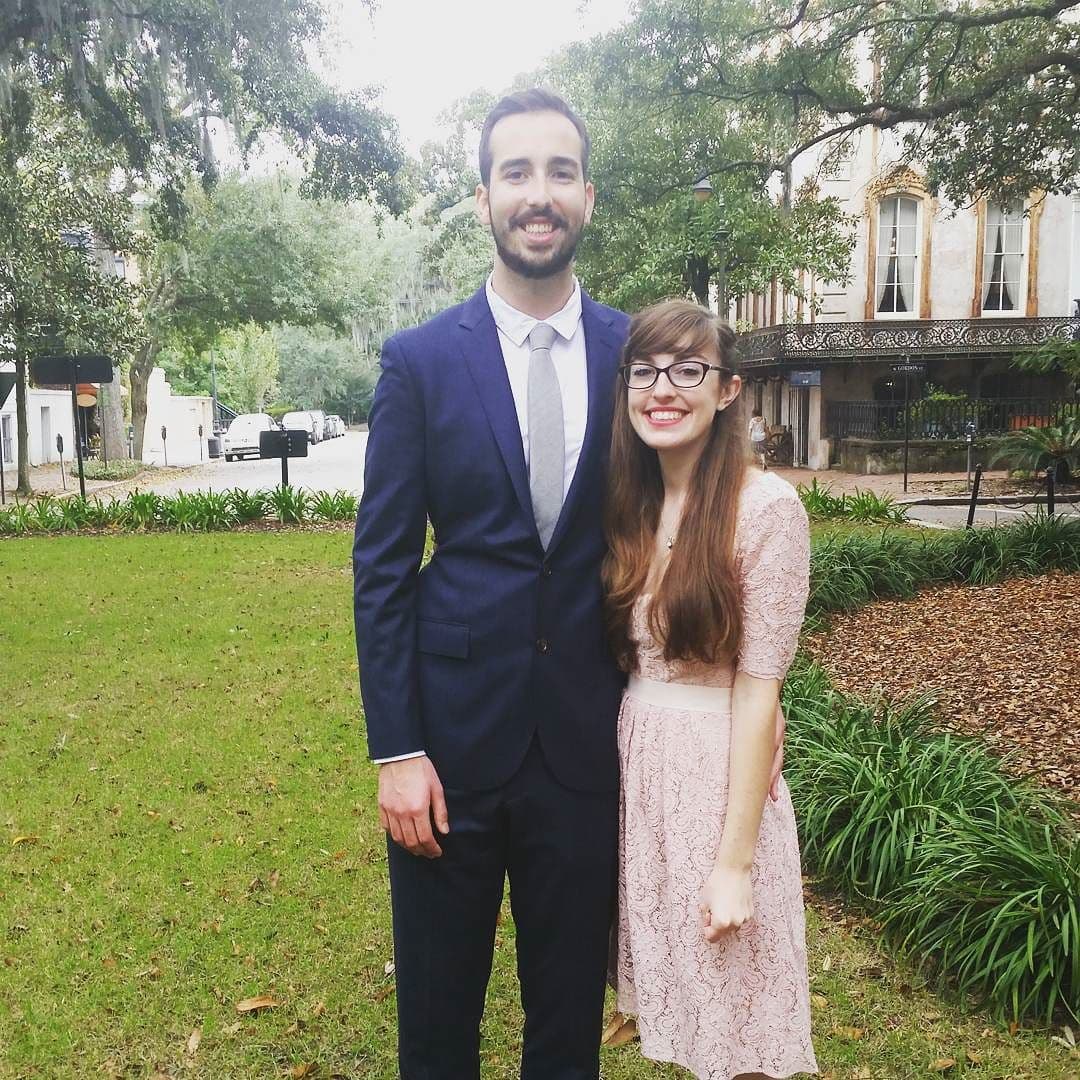 Madison Square
I did not perform any weddings in Madison Square, but we used it as a setting for some of our Savannah Elopement Experience couples. The statue takes up much of the square.
Chad & Sheree, July 2015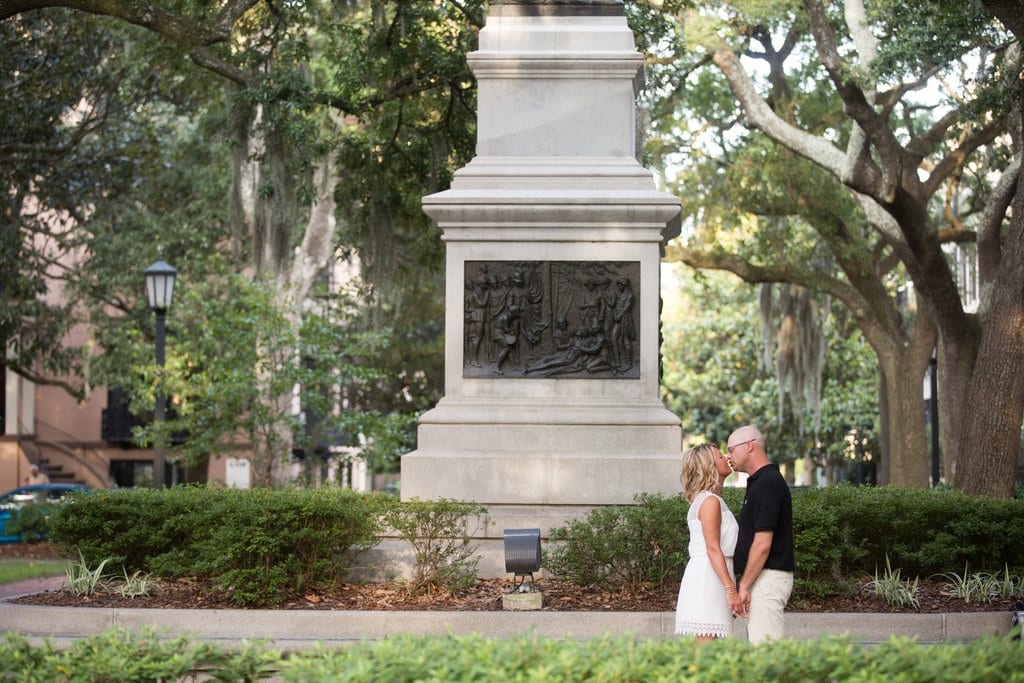 Forsyth Park
I am not sure how to summarize Forsyth Park. In 2015, I married 30+ couples there! It is the most popular place to get married in Savannah, especially to elope. I could not feature all of the couples, but here are some highlights. Also, you can see pictures from our June 29 same-sex marriage celebration in a separate blog post.
Jill & Gary, March 2015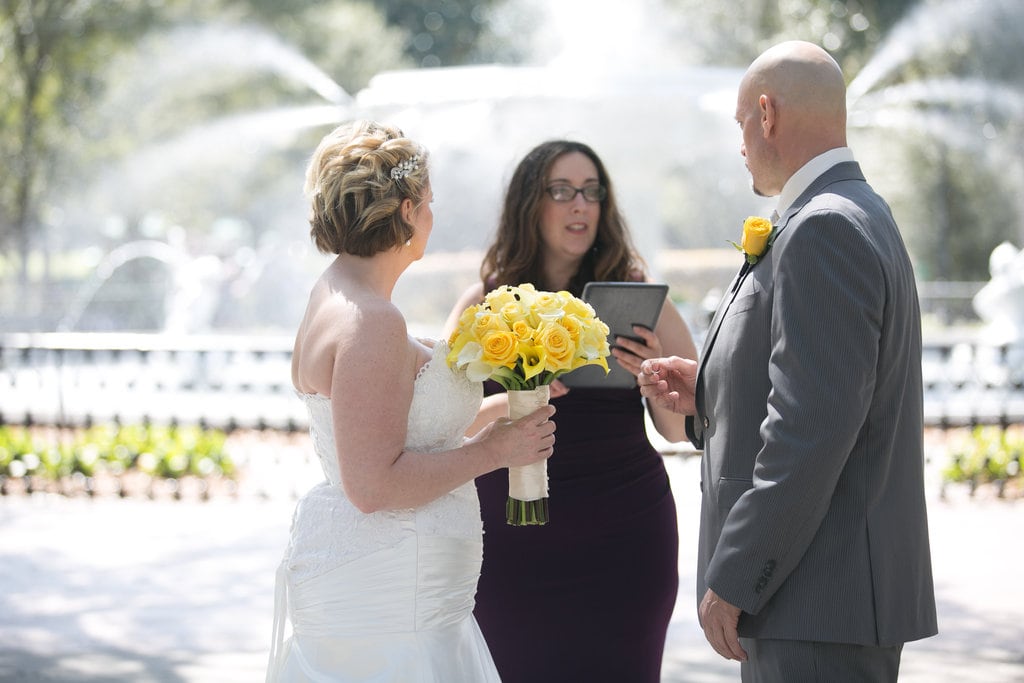 Olga & Alexander, July 2015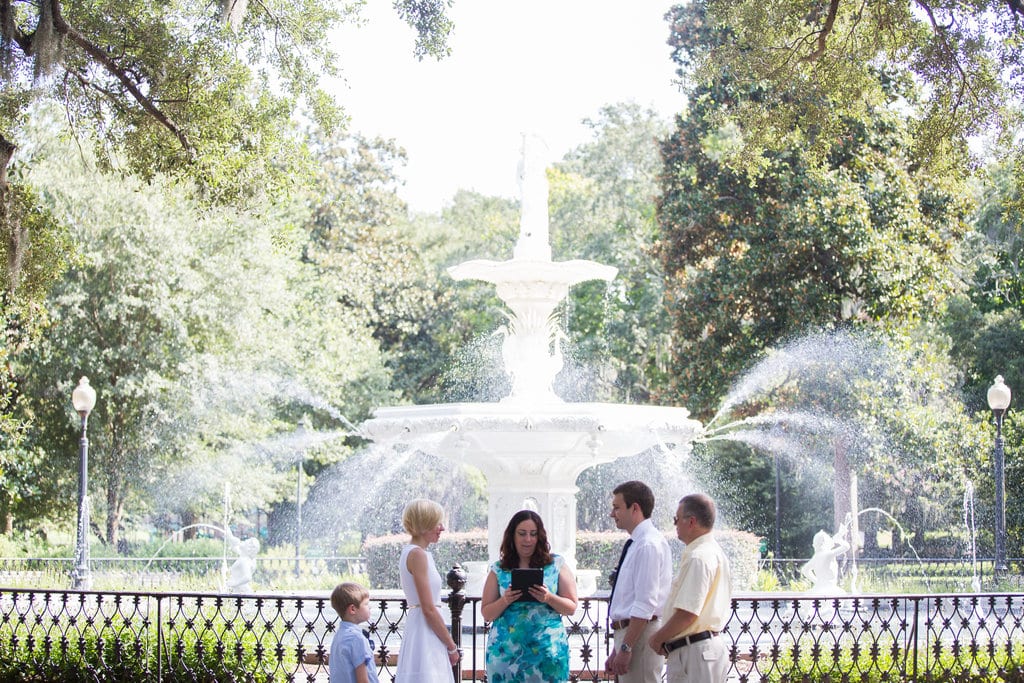 The following couples chose Forsyth Park as the location for their Popup Elopement Package.
Jan & Carlton, September 2015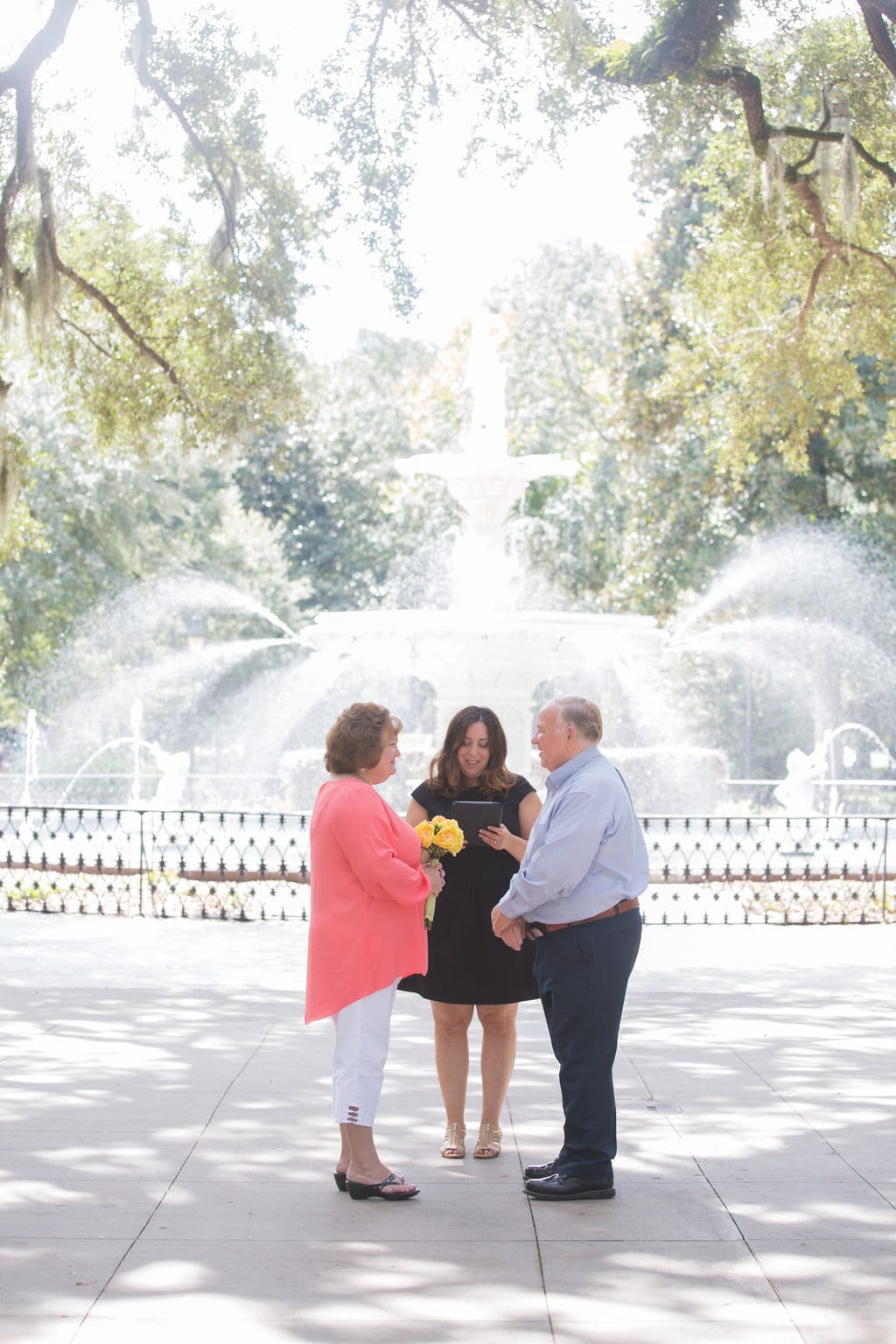 Some friendly tourists stopped to applaud Jan & Carlton after they kissed and their reaction was priceless!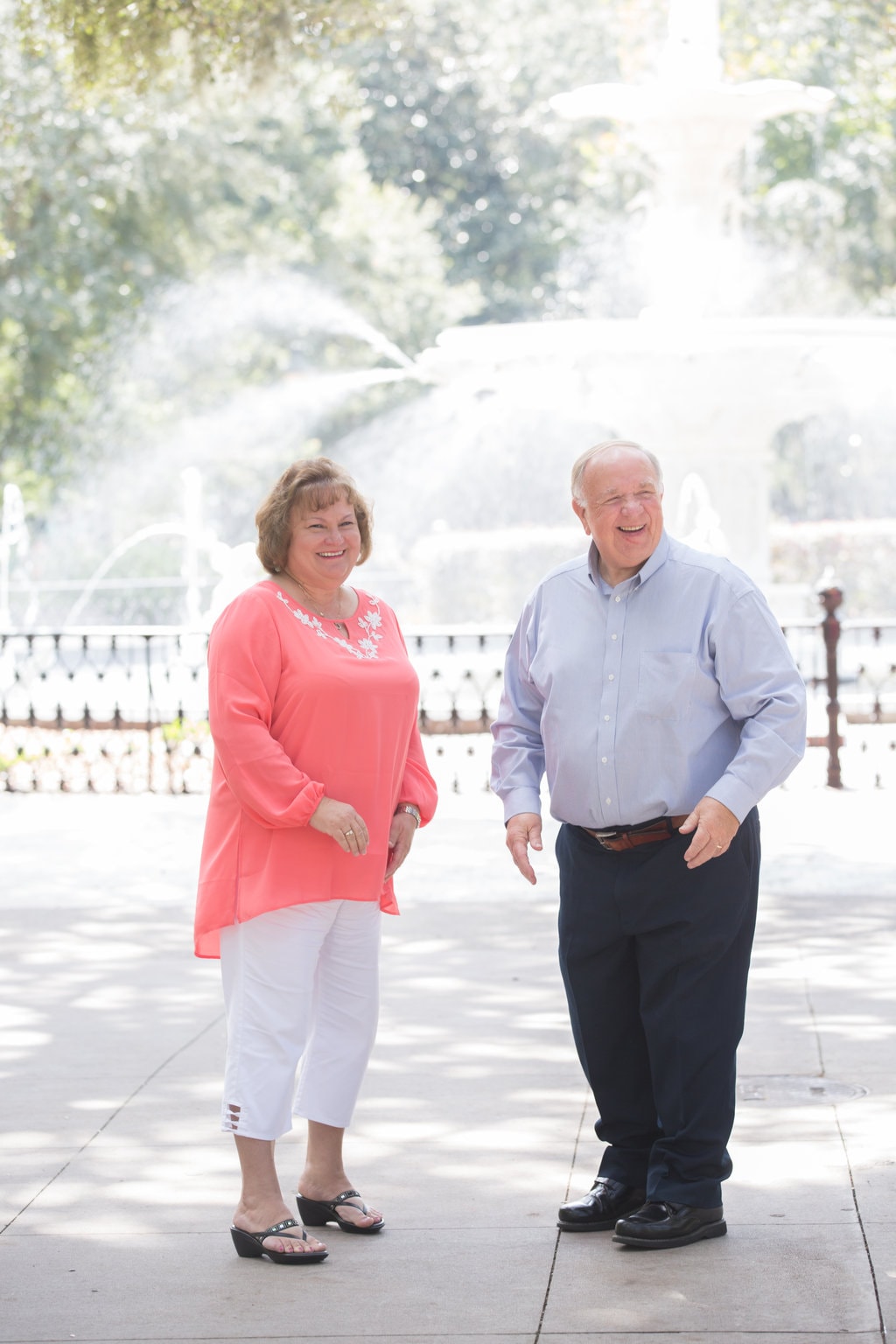 Marcus & Dennis, October 2015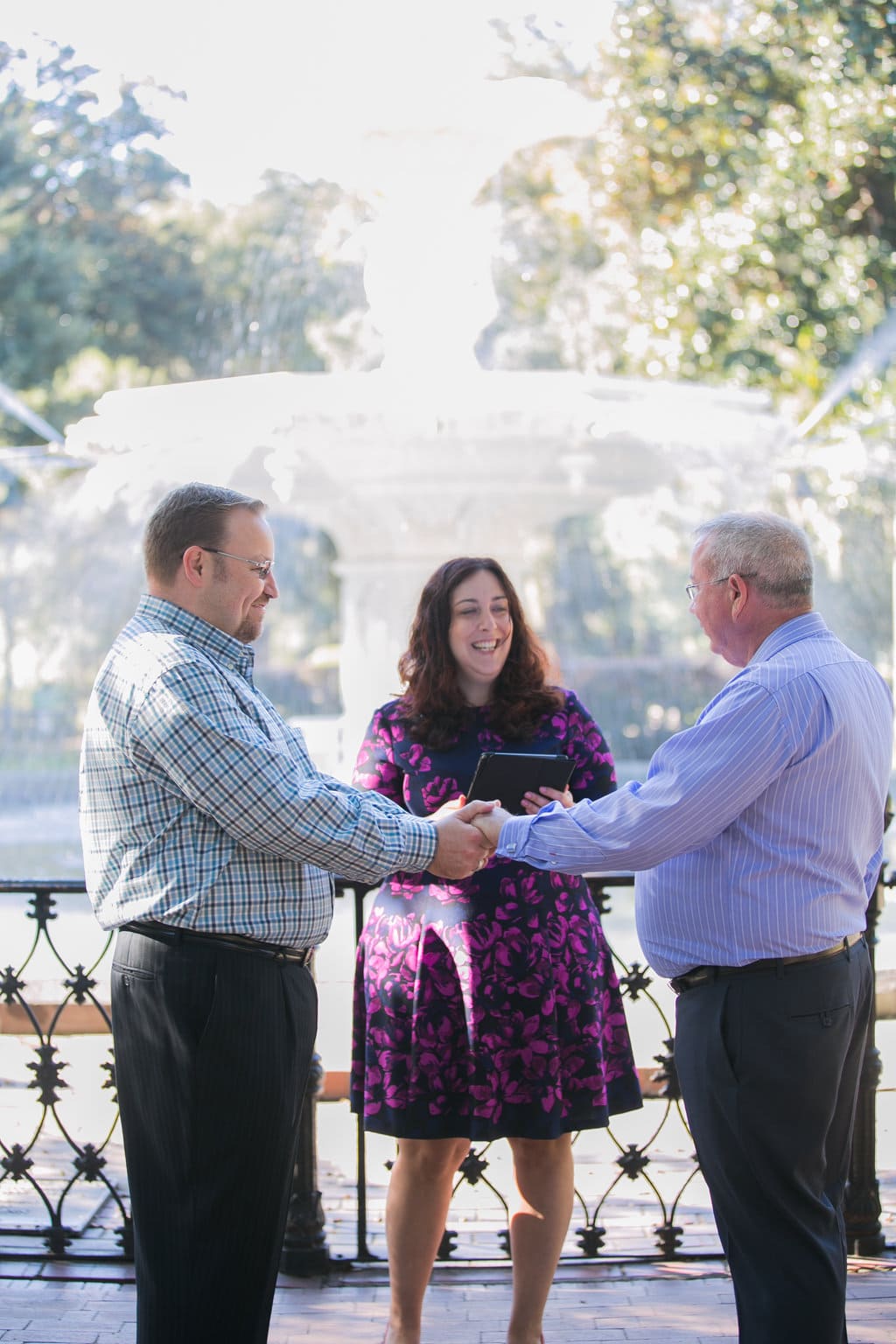 Kristin & Noe, September 2015
Kristin & Noe's weekday wedding day was rainy so we held the ceremony under the bandshell and took pictures in other parts of the park when the rain cleared.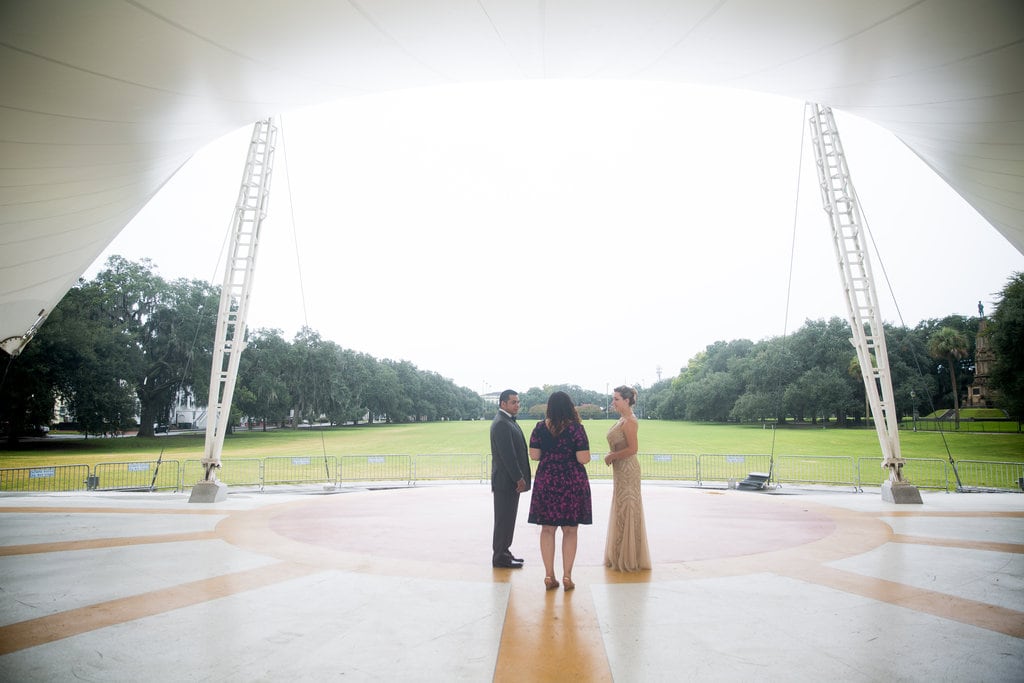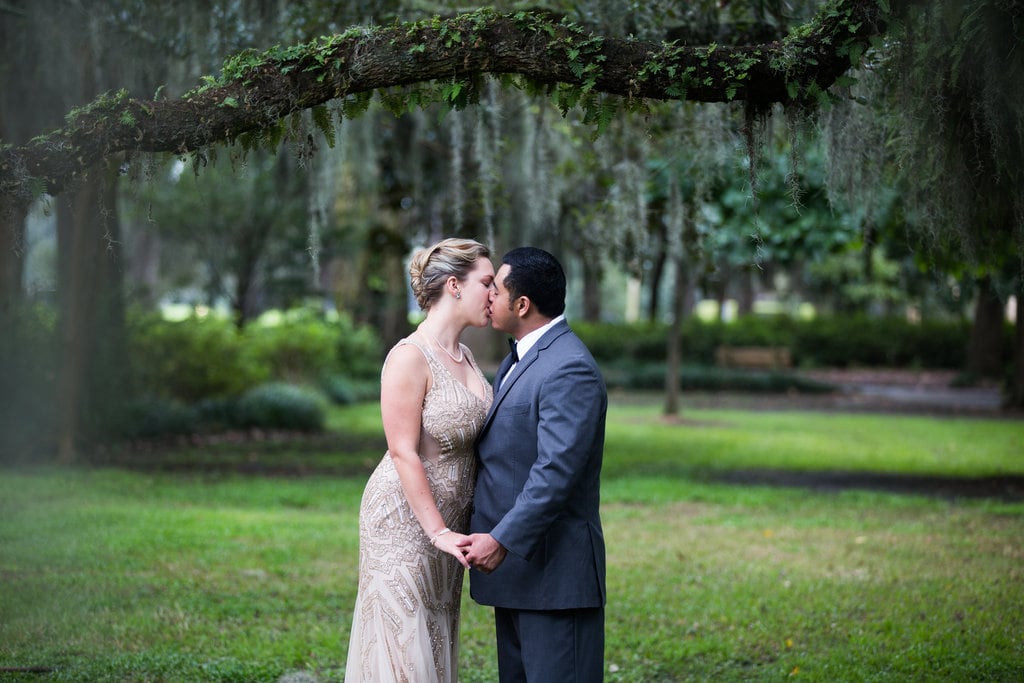 Nikki & Candace, November 2015
Candace & Nikki also used other parts of the park to take pictures with their children. These two pictures were taken by Jana Butman Photography.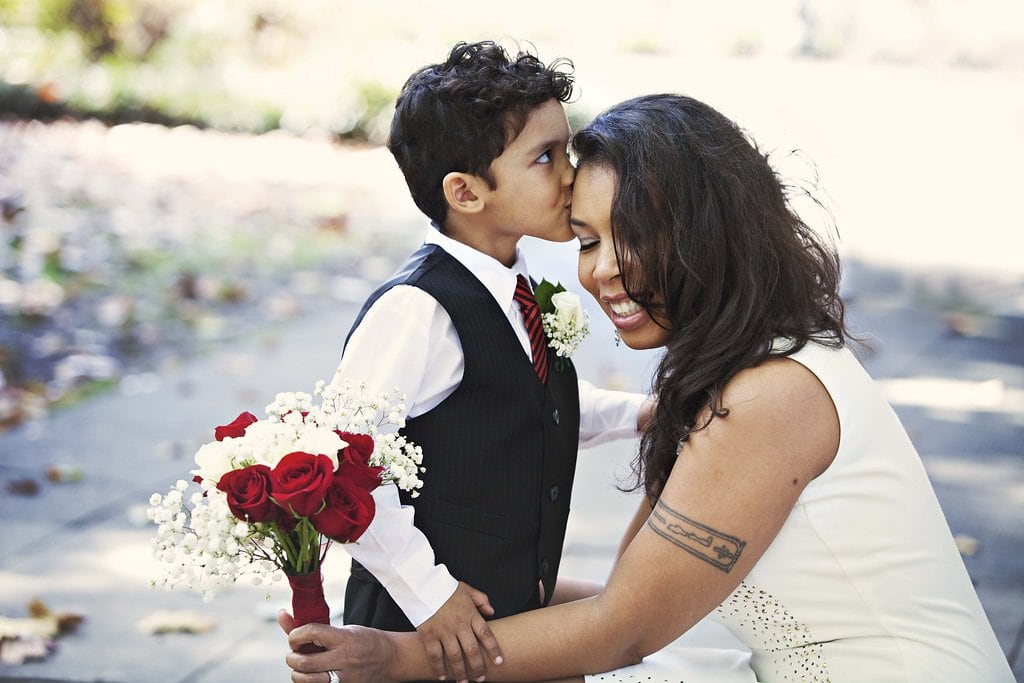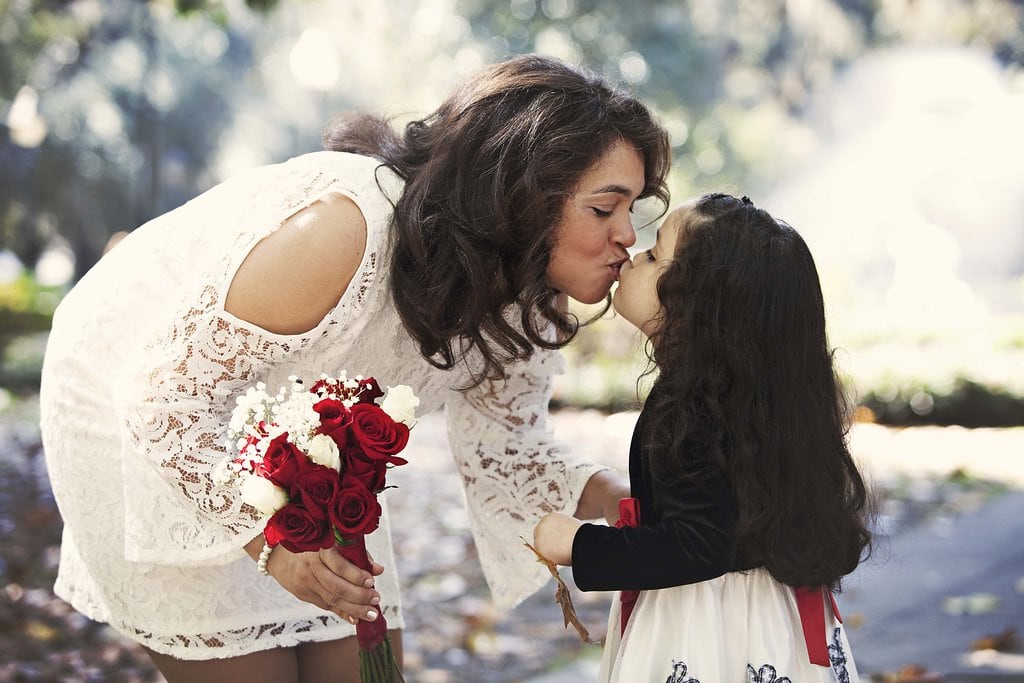 Brittany & Andrew, New Year's Eve 2015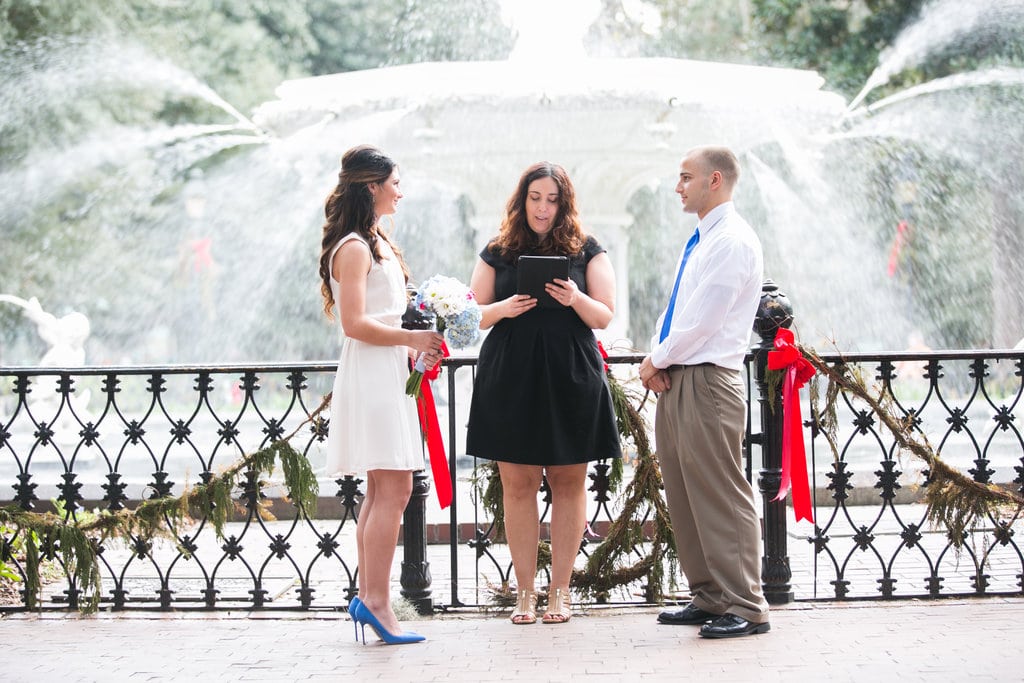 An international tour group witnessed Brittany and Andrew's elopement and stopped to congratulate them.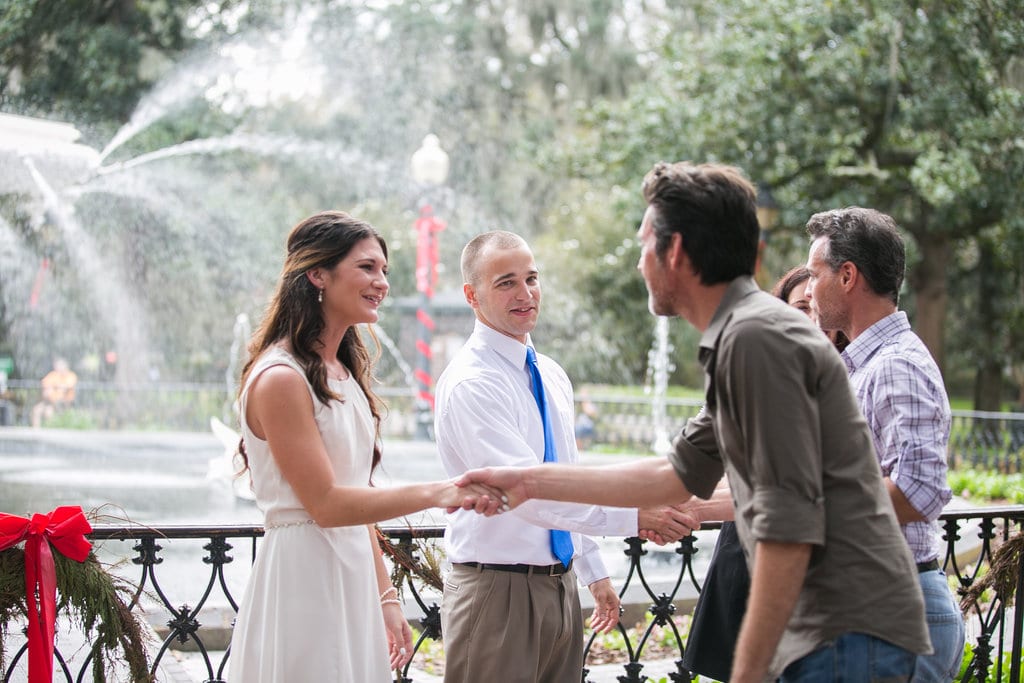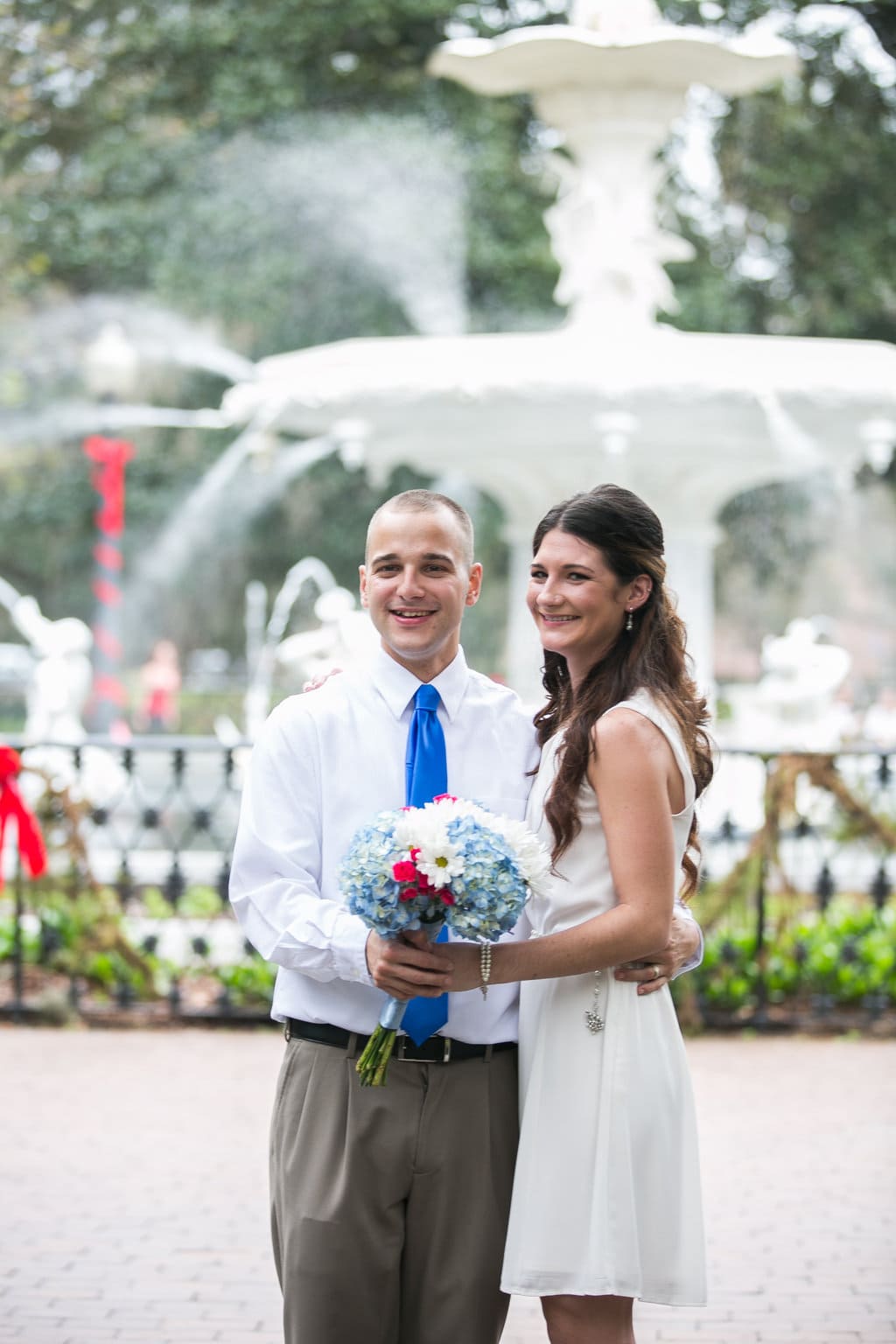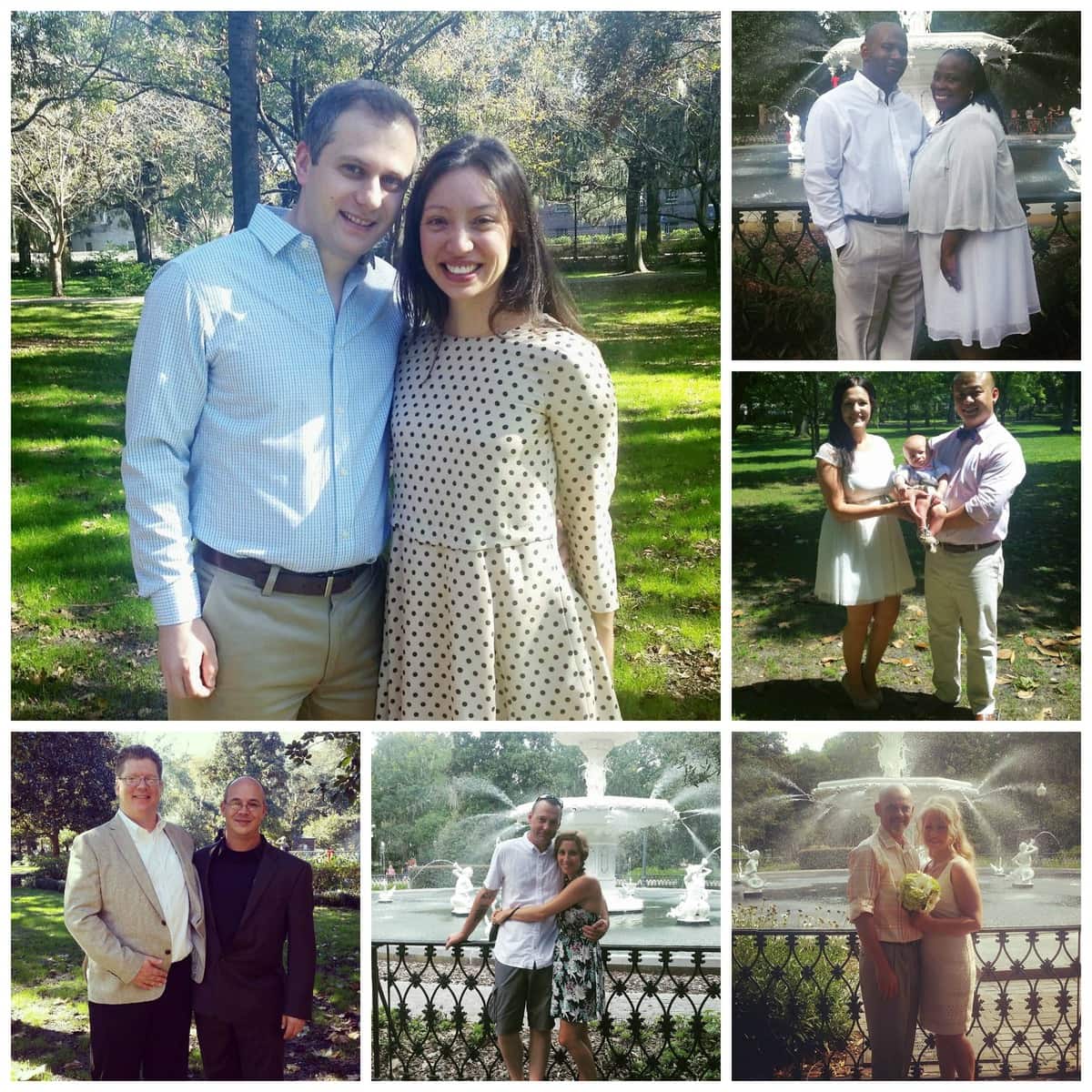 Robert & Lanette, October 2015
Robert and Lanette could not wait to text their kids after their Forsyth Park elopement.
Susan & Kevin, October 2015
Susan had wanted to be married in Forsyth Park since she was a little girl and she finally got her wish.
How to Have Your Wedding & Elopement In a Savannah Square
The City of Savannah's regulations require you to reserve a square for an "exclusive event," which means that other people cannot enjoy the square or watch you while you are being married. If it is just the two of you, you do not need a permit as long as you stay out of people's way and are okay with the occasional tourist onlooker. If you have a handful of guests (16 or fewer) and your ceremony is on a weekday, you can likely also use one of the larger unpopulated squares if you are respectful of other people, you keep the pathways clear, and your ceremony is short and standing-only.
If you are planning a ceremony with guests, you need to reserve your square or park with the City of Savannah via the Leisure Services Bureau. The cost ranges from $300-$600, depending on when your wedding is and whether you are a Savannah resident. We obtain the resident rate for our Intimate Destination Wedding Package clients.
Here are links to a map of the squares and information about each square's history.
We are moving on from squares. Stay tuned for Part Four with a review of Greenwich Park in Bonaventure Cemetery and Tybee Island!