The Savannah Elopement Experience (SEE) is a unique, creative and memorable elopement package in Savannah, GA.
Over the course of an hour, get married in one of our historic downtown squares or Forsyth Park in a personalized ceremony and then take photos together in a fun walking tour of Savannah's sweeping Spanish moss and historic scenery. Whether you're having a destination wedding or are a local couple who wants to appreciate Savannah as a wonderful place to get married, officiant Tracy Brisson and photographer Megan Jones of It's Megan Jones Photography will make your elopement a day you will never forget!
I'm Tracy and I write and perform ceremonies that are authentic and meaningful to my clients.
My goal is to keep your day simple and stress-free so you only have to focus on each other!
I'm Megan and I photograph people and places at their most beautiful!
I am meticulous and work hard to make every photo I present to my clients the very best it can be. I'm excited to use my photography skills to illustrate the love you have for each other on your special day.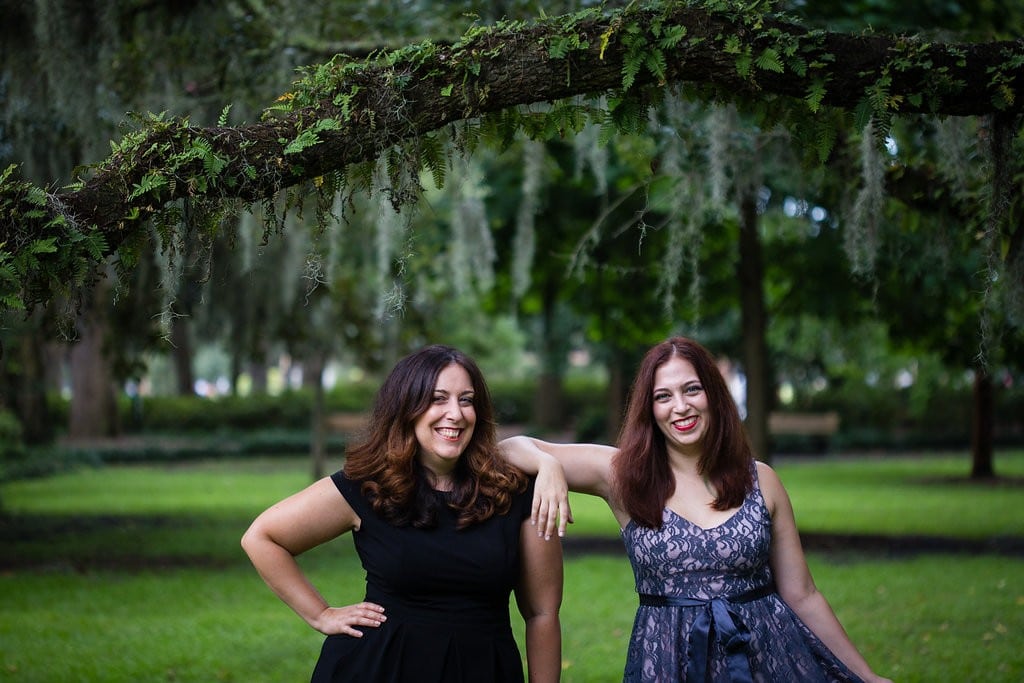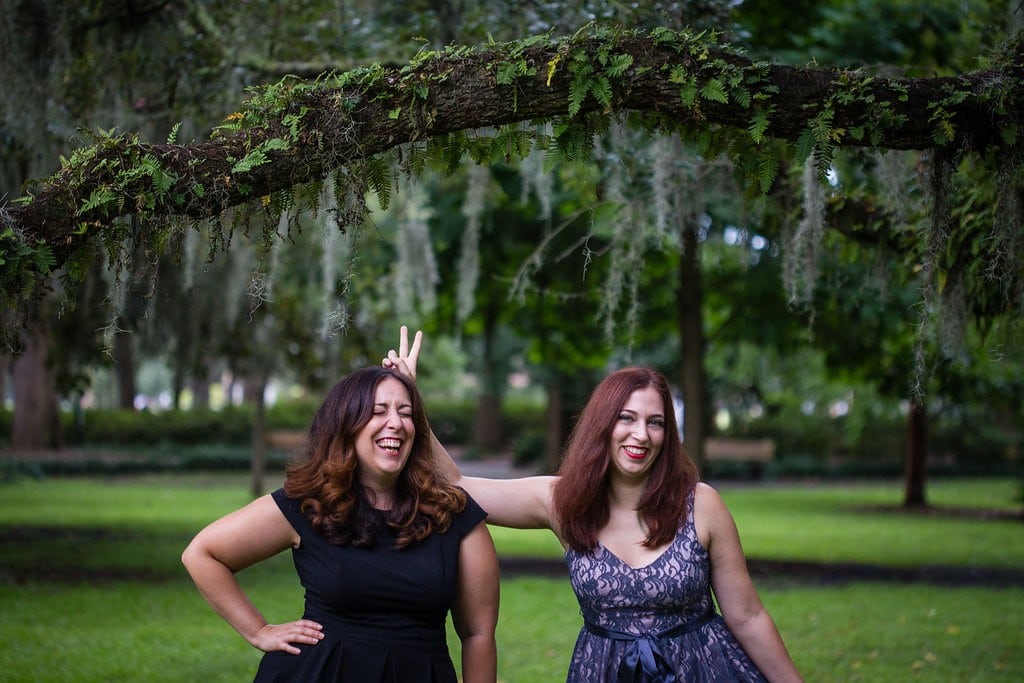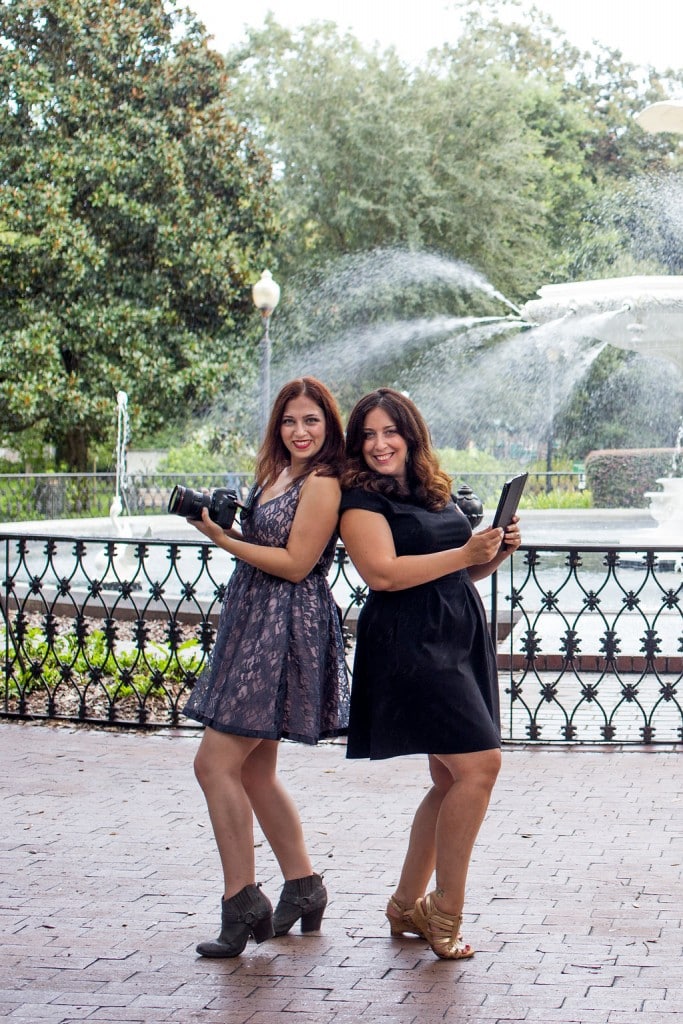 ---
Scheduling & Pricing
You can book The Savannah Elopement Experience for any weekday or weekend.
| | |
| --- | --- |
| Weekend | Weekday |
| $995 | $895 |
Scheduling & Availability
We try to keep our availability up to date here, but it is not always 100% accurate as schedules change. Please contact us with your date, time and package option, and we'll go from there. Your date will be locked in once you provide a deposit and sign your contract.
Payment
A 50% retainer is required to book your ceremony. We accept PayPal and every major credit card.
We offer a 10% discount to any couple who is an active military member.
More logistical information about how we work can be found at the end of the Ceremony Package page.
---
Frequently Asked Questions
What are our requirements for securing a wedding license?
Getting married in Savannah, GA is easy. Chatham County requires that both people getting married apply in person for a marriage license. However, there is no waiting period so you can get married the same day that you apply for your license. Read our detailed instructions on how to apply for a license, including where and what documents you need.
Can I bring guests?
Our Savannah Elopement Experience is limited to 6 guests. If you would like to include more guests and have a small wedding instead of an elopement, you should check out our Intimate Destination Wedding Package.
What should I wear?
Anything you want, whether it is casual wear or formal bridal attire! Since we'll be walking, make sure you wear comfortable shoes. Savannah streets and sidewalks include cobblestone.
What type of places will you use for the photo shoot?
Tracy and Megan will choose the locations included in your tour, but welcome your input. Savannah has 22 historic and gorgeous squares, including Whitfield Square and its gorgeous gazebo, as well as Forsyth Park. We also have Jones Street, named the most beautiful street in America by Southern Living, historical homes and monuments such as the Cathedral of St. John the Baptist, and landmarks mentioned in the Midnight in the Garden of Good and Evil.
Can the Savannah Elopement Experience be used for a commitment or vow-renewal ceremony?
Of course- we'd love to help you honor your special day, too!
My fiancé and I love this package, but we were looking for a beach destination wedding package in Savannah. Can you do the Tybee Elopement Experience?
Absolutely. If you like the concept of the Savannah Elopement Experience, but want to get married on the beach at Tybee Island- just a short drive from historic Savannah- we can make that happen. We would have the ceremony on the beach and then take photos on the ocean as well as make use of the unique beach town sites. There is an additional $20 travel fee for weddings on Tybee Island.
I do not think I want a full hour of photography. What other options do I have.
Our Popup Elopement Package provides photography of the ceremony and portraits right after in the same location and may be a good option for you. You'll receive about 40-50 edited photos. The Popup Elopement Package is also strictly limited to 6 or fewer guests.
---
Interested in booking this package?
Fill out the form below and let us help you book your package! If you are simply looking for a Savannah wedding officiant for your ceremony, check out our officiating-only packages.