As June 2015 closes, I've obsessively refreshed Twitter each Monday at 10AM to find out which Supreme Court decisions were released that day. Before their session closes on June 30th, we will receive a ruling on the case Obergefell vs. Hodges, which will determine if same-sex marriage will be legal in Georgia.
The Supreme Court usually only releases decisions on Mondays, but with 7 major cases left in the session, they'll also be releasing decisions on June 25th and June 26th. My phone is fully charged and my thumbs are ready to track the updates!
Last fall, I wrote my first blog about marriage equality and this spring, I was able to take action on my belief that ALL love is beautiful. I spoke on a panel for Georgia Equality on the positive economic impact that same-sex marriage will have on Savannah, I married four beautiful LGBT couples in South Carolina, and I was even interviewed for NPR!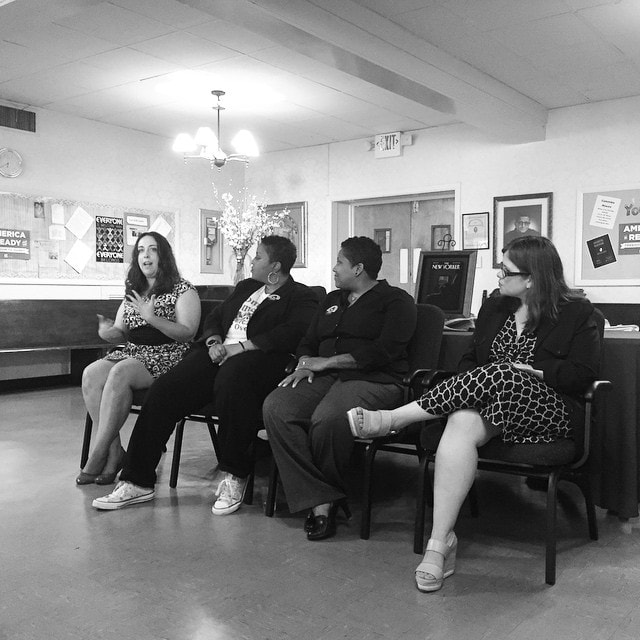 (Photo courtesy of Kinzie Ferguson Photography.)
But more than anything, I am ready to stop tracking the legal debate and the nuances of the law and marry all the people who want to be married. In anticipation of a ruling that paves the way for LGBT couples to marry in Savannah, here's what's next.
To celebrate the historic decision, I'll be marrying people for FREE in Forsyth Park for the first 48 hours after Chatham County issues its updated marriage license once the decision is issued (the Chatham County Probate Court has indicated they will expedite the process as much as in their control). My colleague, Megan Jones of It's Megan Jones Photography, will be taking FREE photos, too! ALL couples with a valid marriage license, regardless of sexual orientation, are welcome. Call 912-226-4097 to book your appointment.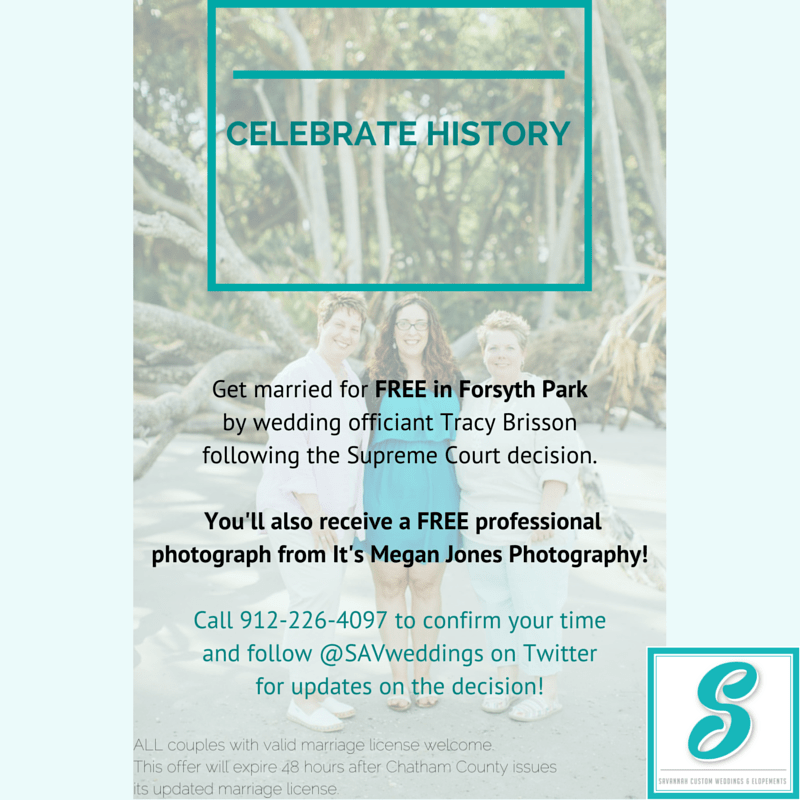 I am actively booking weddings for Fall 2015 and Spring 2016, if you are interested, please check out my packages and contact me.
All love is beautiful- let's celebrate love's win!