Since 2016, Buffy Nelson has been working with me as one of my Partner Wedding Officiants when I am unavailable or double booked. Buffy was originally hired to just cover my summer 2016 maternity leave, but has become a beloved member of the Savannah Custom Weddings & Elopements team and our clients love her!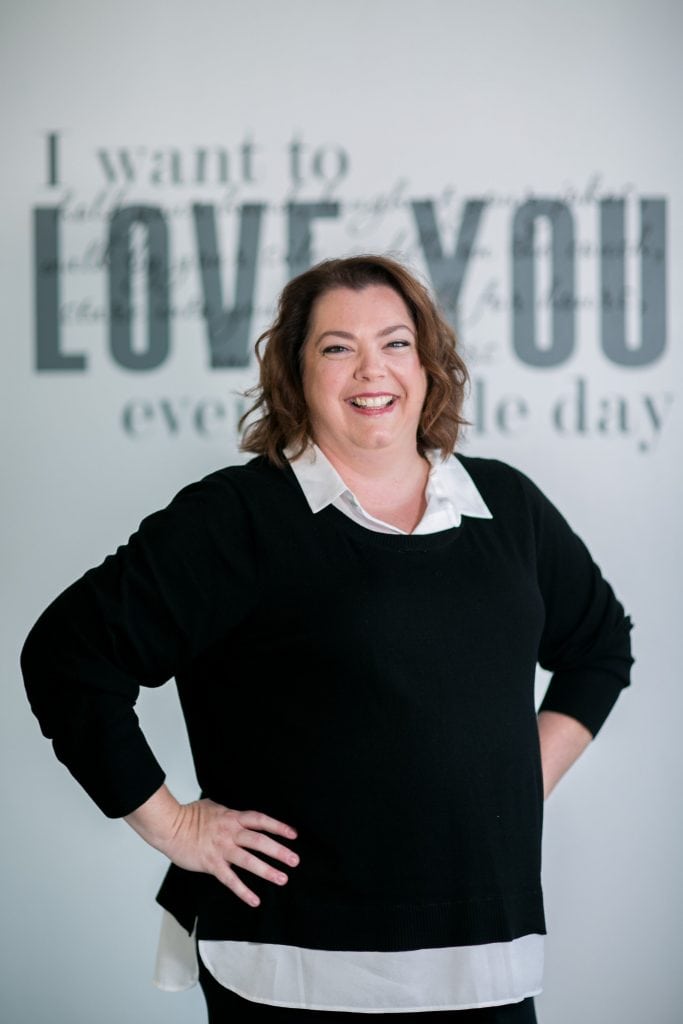 Buffy brings rich experience to her job. She has lived in Savannah for 20 years and is a graduate of the Savannah College of Arts and Design. She was born in Dalton, GA and was lucky enough to fall in love with her best friend, Adam, and they have been together almost 25 years.
Here are some questions I asked Buffy and some pictures of her officiating ceremonies! Here is probably my favorite picture from all her ceremonies.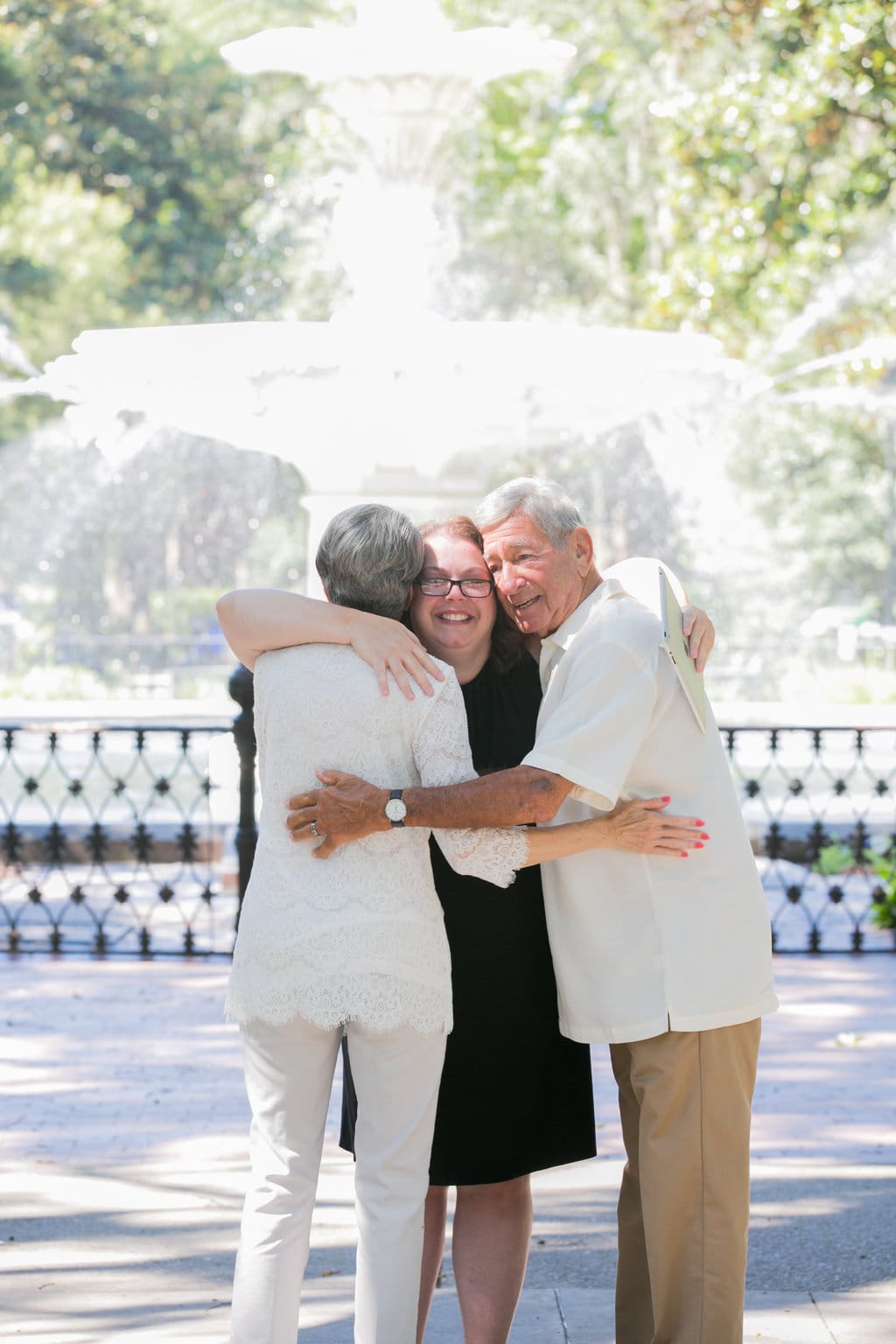 What made you want to officiate marriages?
I wish I had a definitive explanation, but I don't. When I discovered you were looking for another wedding officiant, I knew I wanted to do it, and I knew I would be good at it. I have never been that confident about anything ever! LOL!
I really like being around happy people. It makes me happy!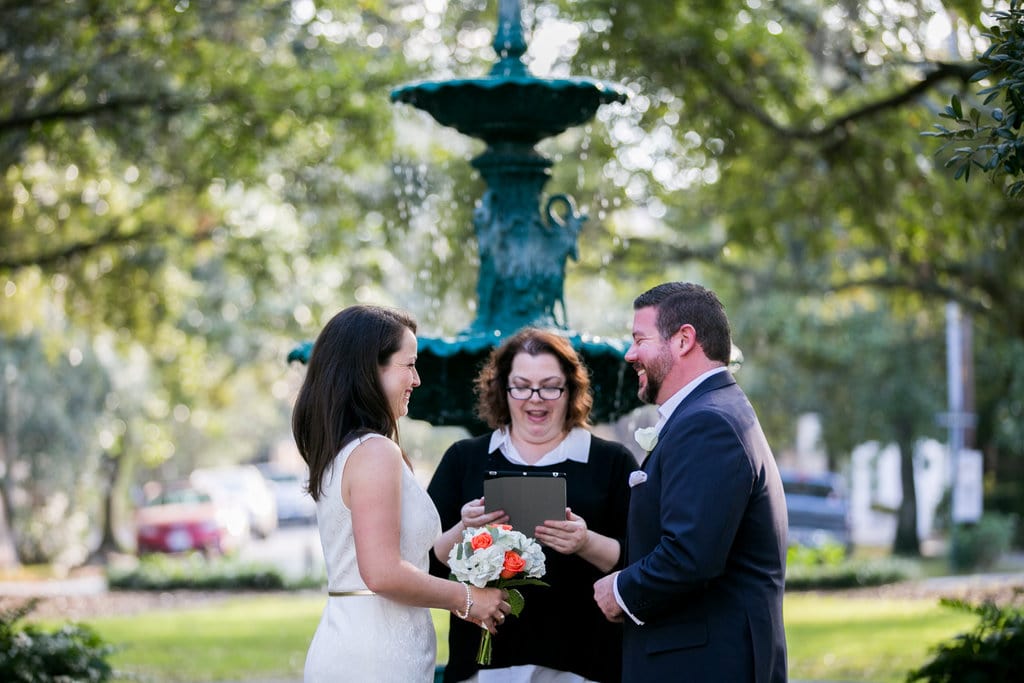 What has surprised you the most about officiating?
How calm the couples are when they get married. How intimate the ceremony really becomes. We could be on the beach, in the park, one of the squares, people all around, and for those few minutes, it doesn't matter. It's just them. It's so sweet.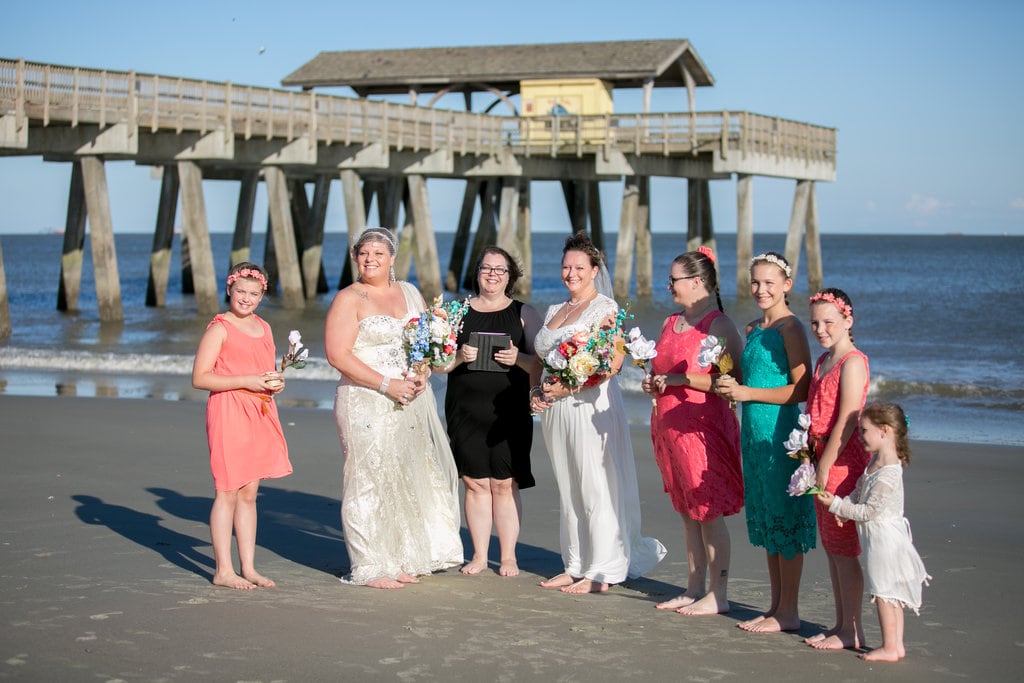 Is this your only job?
Actually, I am also a licensed real estate agent. This is not my only job, but this job can turn a bad day into a good one. On any given day, a couple gets married, I get to marry them and everyone is happy. Who wouldn't want to do that?!?!?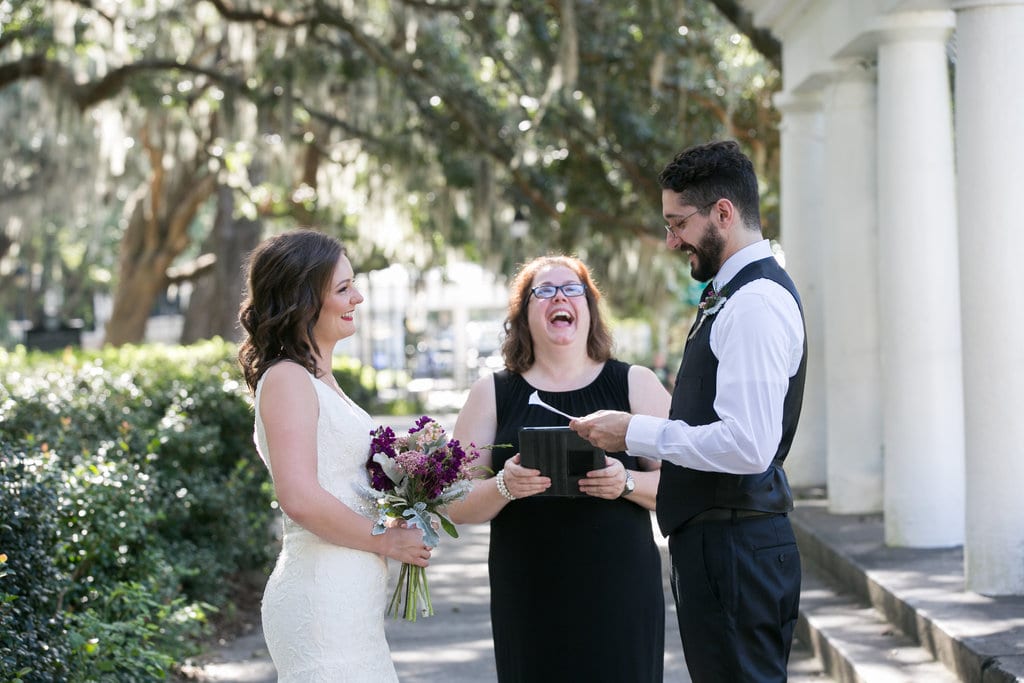 Thanks for all you do for your couples, Buffy!