It's engagement season! According to WeddingWire, 40% of all engagements take place between Thanksgiving and Valentine's Day with the majority of those taking place in December. If you have recently decided to get married, congratulations! Your next decision will be how to make that happen.
If you follow the conventional narrative, you may believe you only have two choices- an impersonal and cheap courthouse elopement, or a big and expensive wedding with everyone you know. Luckily, in today's world, you can have any celebration you want! For most couples, their perfect celebration will fall in between those two extremes and most will bravely go forward with their unique vision for their celebration. And as a beautiful, destination tourist town with a professional wedding community that works 7 days of week, Savannah is a location uniquely positioned to help with any wedding you'd like to experience.
While my team and I officiate all sorts of ceremonies across the area, I also offer packages with photographer It's Megan Jones for couples who want to experience something authentic, joyful and lovely, and yet simple. We also offer additional planning services as part of some of our packages, too. If you are currently deciding what may be the perfect experience for you, consider which of these situations describes you.
---
I think I want to elope!
Once upon a time, an elopement was specifically a wedding ceremony that was secret and last minute. Over time, the concept of an elopement has evolved as people plan their lives further ahead and travel more. Some wedding blogs have expanded the definition so far that it is any wedding under 50 guests. Before we go further, let me be clear that, nope, that is definitely not an elopement! For our purposes, we have two criteria that an elopement must meet- (1) there are six or fewer guests (immediate family and/or closest friends), and (2) there is no "set-up" required (venue rentals, seating, decorations, etc.).
An elopement is perfect for almost every couple who wants things to be simple and to celebrate themselves. An elopement may not be a great fit if you really want to include more than six people or you are concerned about family interference clouding your day. For the second issue, every couple's relationship with their families is different and you know best.
If eloping is for you, the Popup Elopement Package or Savannah Elopement Experience Ceremony Plus Photography packages offer the perfect elopement experiences, depending on how much photography you'd like. The Savannah Elopement Experience also includes a Client Concierge service where we can help you book other services for your wedding, detailed in our Planning Chart at the end of this post. You can add this service on to the Popup Elopement Package for $75.
Here are some examples of how couples used one of our elopement packages this year.
Carmen & Natalie included their son in their Popup Elopement Package and he was adorable.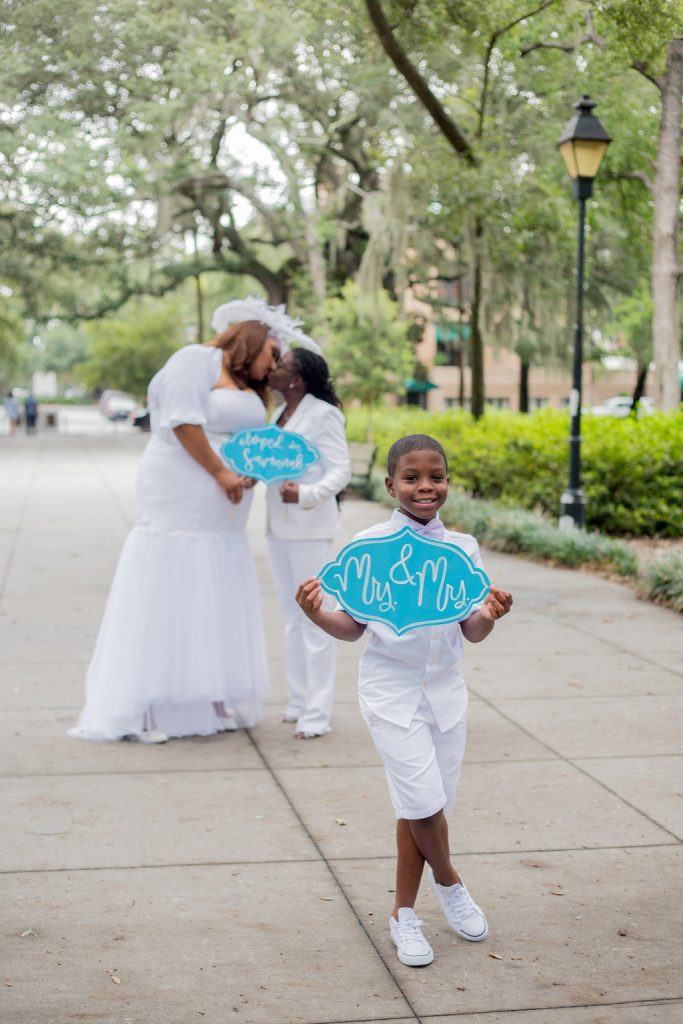 2. Alison & Brian from Washington, DC brought Alison's sister and brother-in-law to celebrate their Savannah Elopement Experience and weekend in our city!
Virginia & Robert visited us from Michigan. Not only did the come alone for their Savannah Elopement Experience, they announced where they eloped only after Megan published their sneak peak on her Facebook page!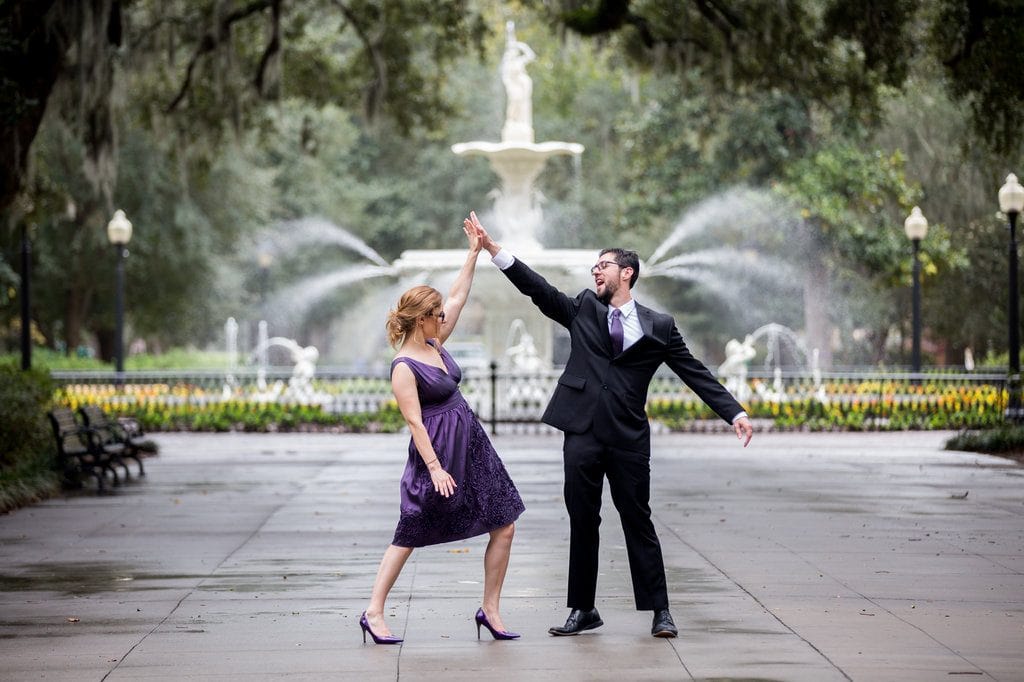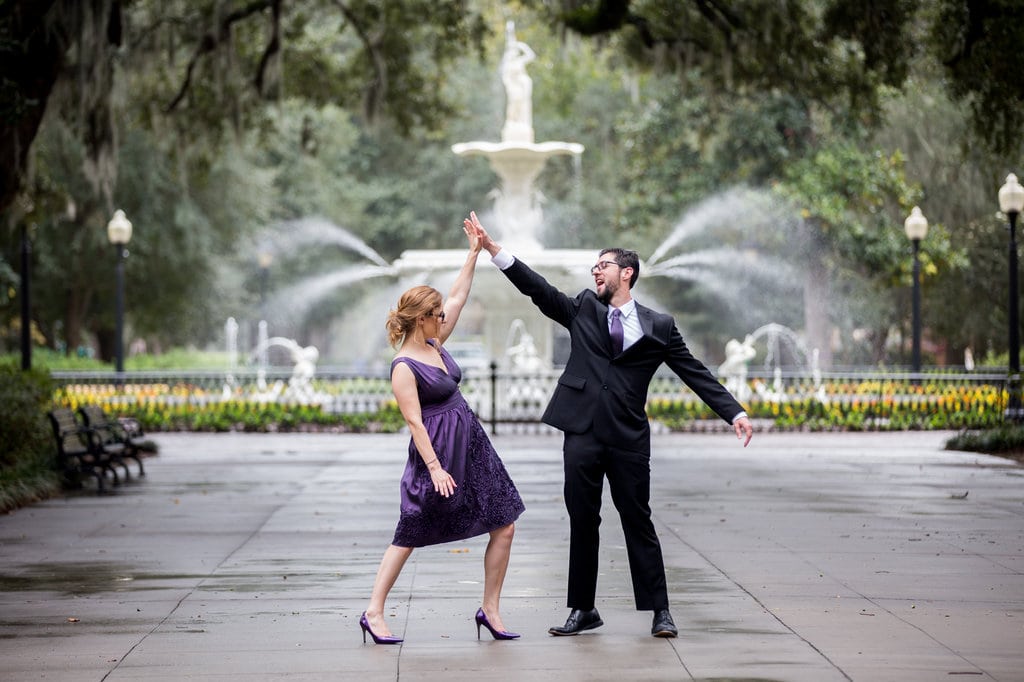 ---
I decided that I'd like a small group of my close friends and loved ones to celebrate with me!
If you have somewhere between 6 and 30 guests that you'd like to celebrate with in Savannah, you are not alone. The New York Times Styles section recently published an article on the "micro-wedding" trend and I was even interviewed as an expert on it by How Stuff Works!
For clients looking to celebrate with more family members and friends than an elopement, we offer the Intimate Destination Wedding package. With that package, we provide the officiant and photography, plus Shannon, our Client Concierge, to connect you directly with other trusted wedding vendors and enter into contracts with them. Based on our experience working with hundreds of couples, we have decided that the specific type of officiating and photography services we've included in this package, especially the two hours of photography, are the minimum we need to have a successful event.
When planning an event for this amount of guests, your additional cost considerations are that (1) you may need to rent a venue for your ceremony, as well as possibly seating, and (2) the costs associated with your post-wedding celebration. Every additional guest has the potential to bring their own complications, too, that you may not feel as greatly with larger weddings.
If you have 7-15 guests, and ARE flexible about the day, time, and specific location of your wedding for this package, you can have your ceremony in one of Savannah's squares or parks without a permit. If you have between 16-30 guests or are NOT flexible about time, date, and location, you will need to reserve a location. The cost of that can range from $50 an hour for Greenwich Park at Bonaventure Cemetery, $200-400 for the Savannah Botanical Gardens, or $450-$600 for a Savannah square or park, depending on your date. Chair rentals, if needed, usually run between $5 a chair.
If you have 20-30 guests, you may also need to pay a room rental fee for the place where you choose to have your post-ceremony celebration, usually in the high hundreds to low thousands.
If these additional costs still sound okay with you and you want to celebrate in Savannah, we truly believe the Intimate Destination Wedding Package is your jam. The services that our Client Concierge can help you book are described in the Planning Chart at the end of this post.
Here are some examples of how couples used the Intimate Destination Wedding Package this year.
Rachael & Tye from Beaufort, SC married at Forsyth Park on a Saturday in front of 24 of their friends. They rented the square and chairs, as well as secured vendors for hair & makeup, flowers, pedicabs for their photography tour and they had their evening celebration at The Pirate House.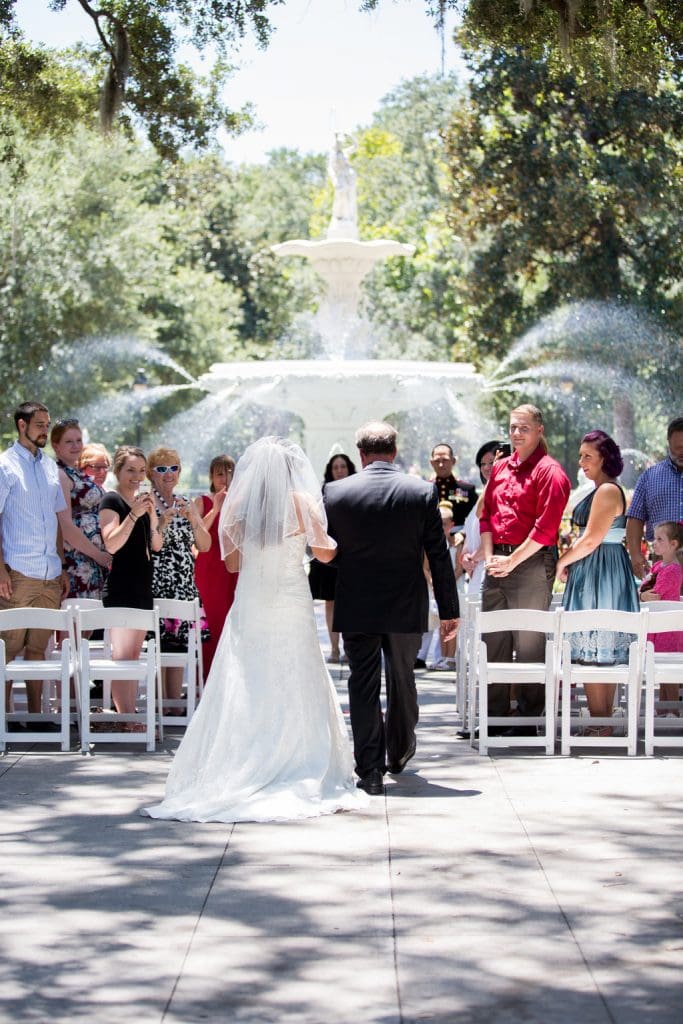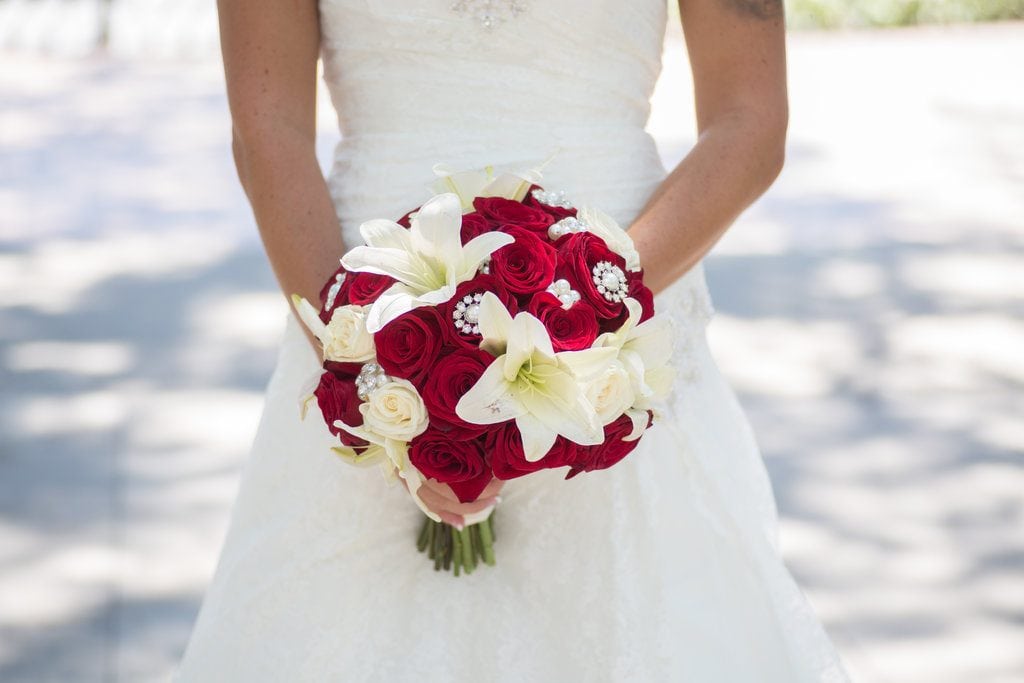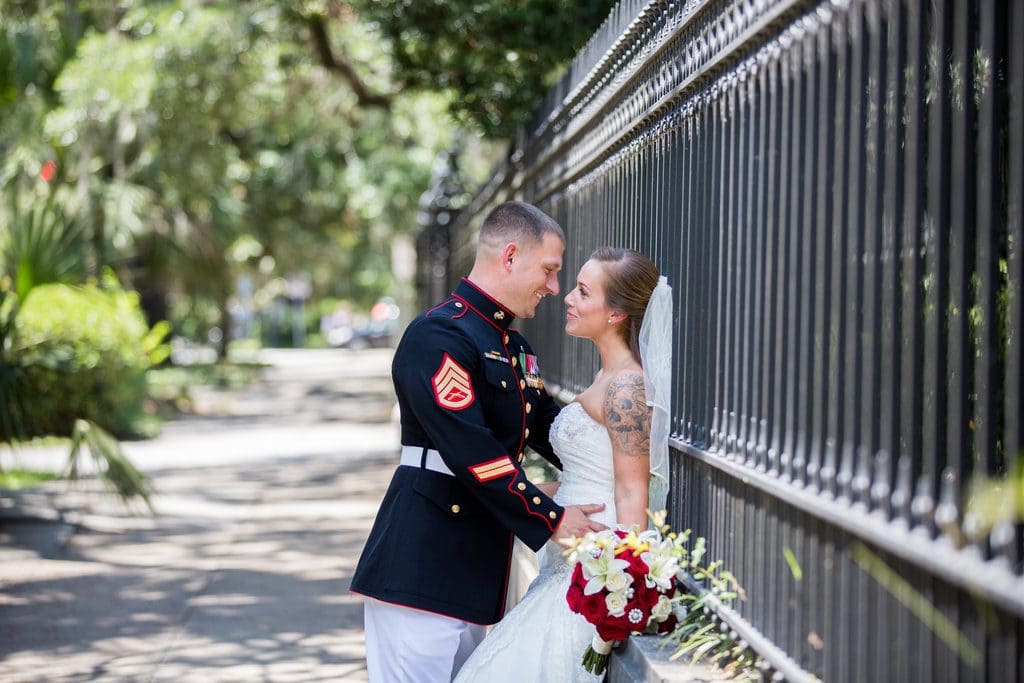 2. Lucia & Pratik from North Carolina married in Whitfield Square on a Saturday in front of about 18 family members. They reserved the square but did not rent chairs. We helped with hair & makeup, flowers, pedicabs, and arranging for a lunch celebration at 45 Bistro.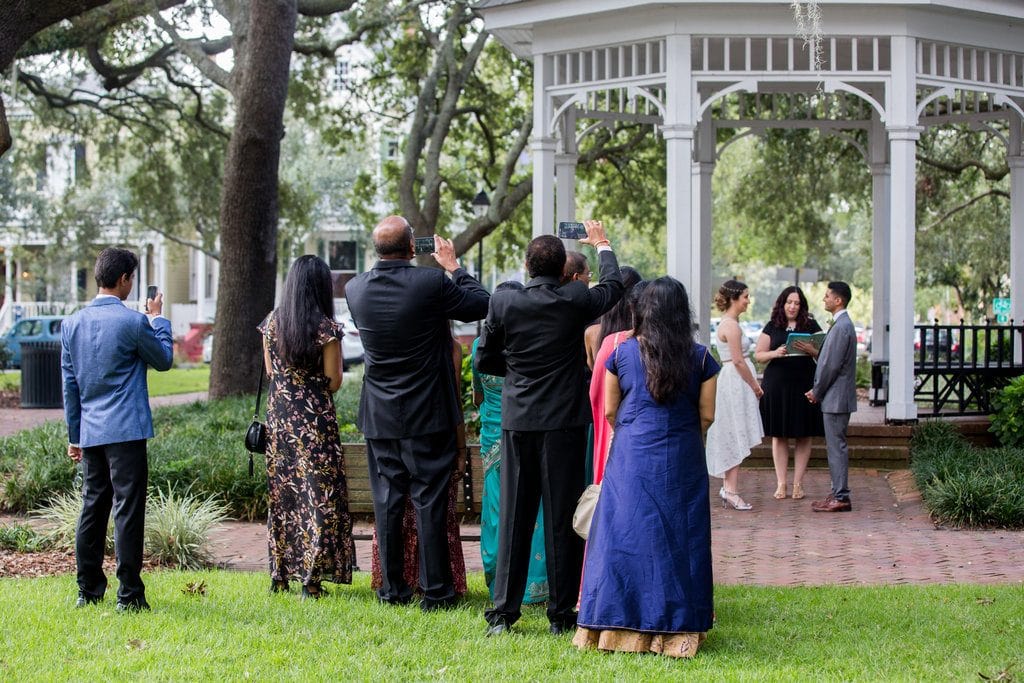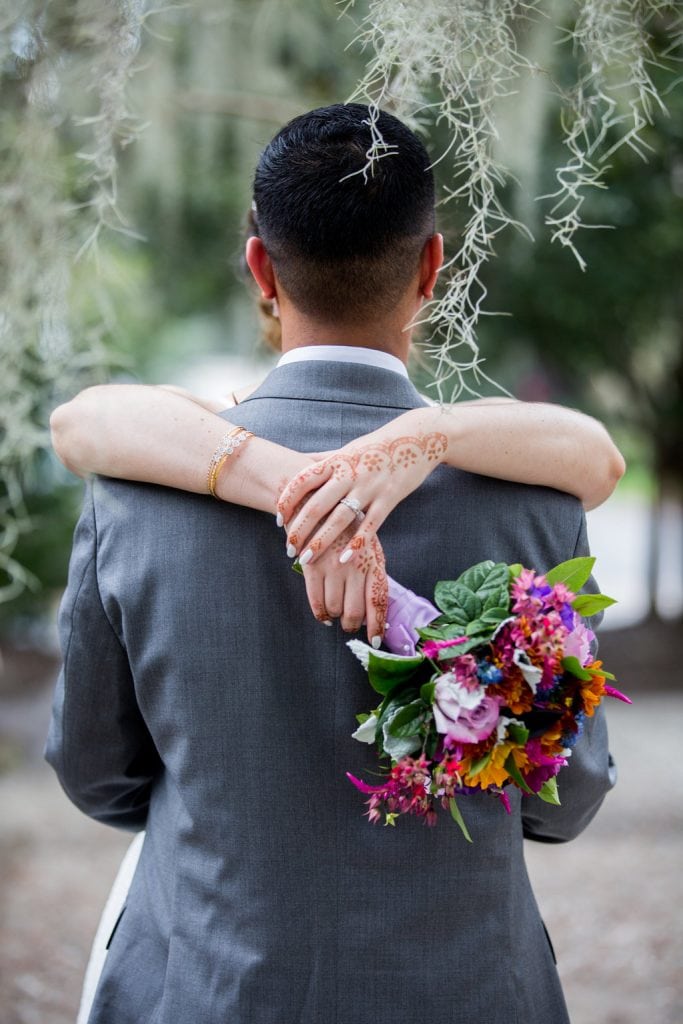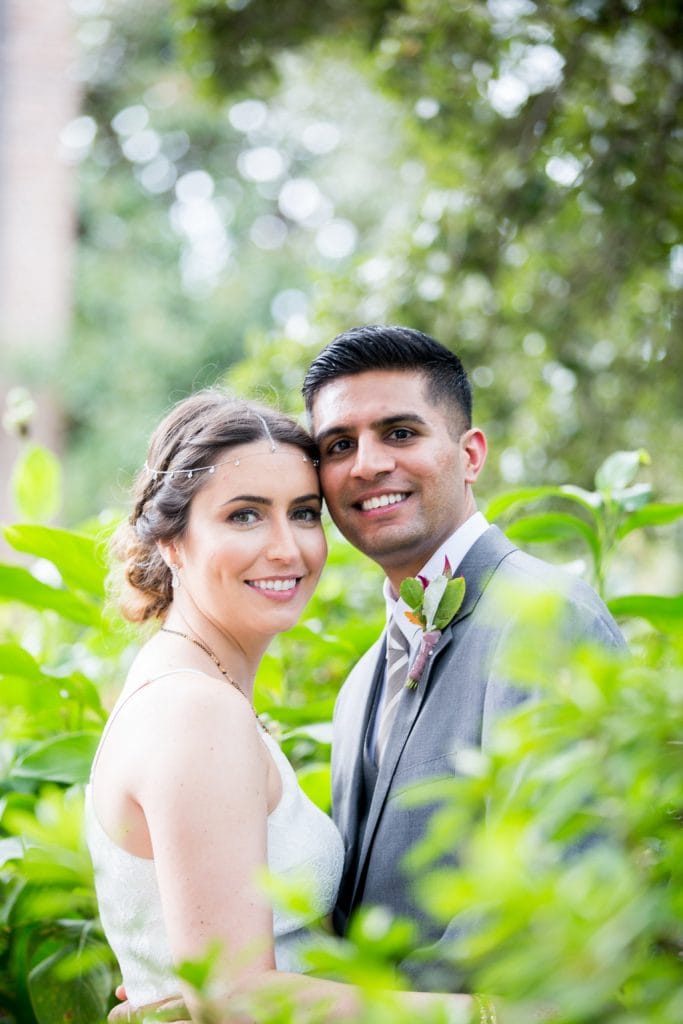 3. Lori and Rob from Florida married at the Fountain at Forsyth Park on a Thursday in front of about 14 family members. Since they were flexible about the time and day, they did not rent the fountain or chairs, but also understood that if the Fountain had been busy, we would have quickly relocated their ceremony to another location in the park or even another square. We made reservations for their large party for three separate events at Hitch, Rocks on the River at the Bohemian Hotel, and 700 Drayton at the Mansion.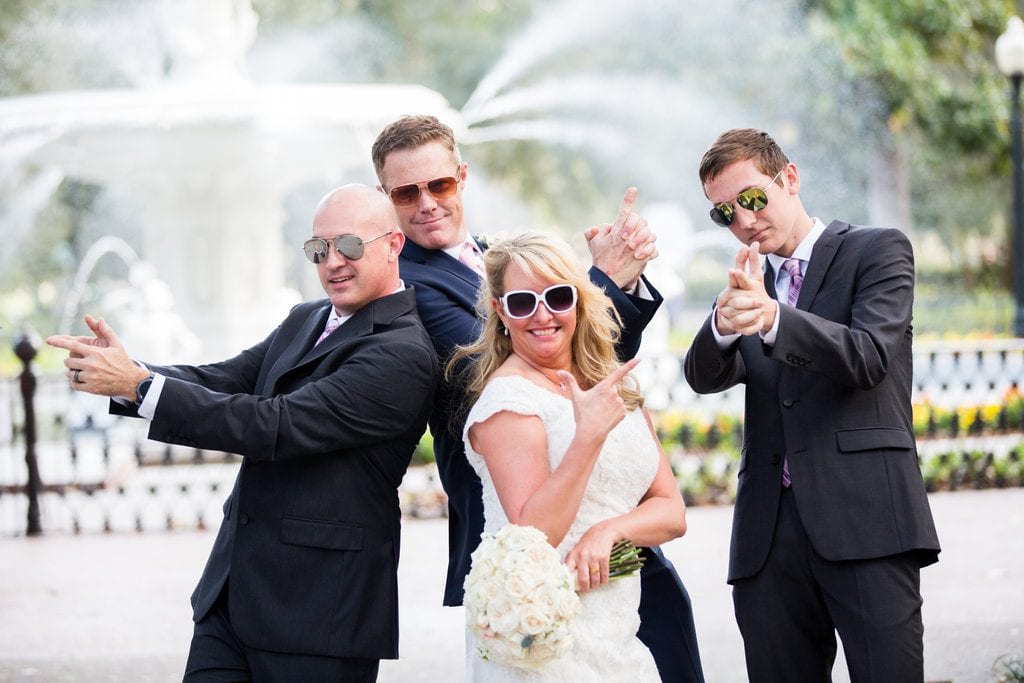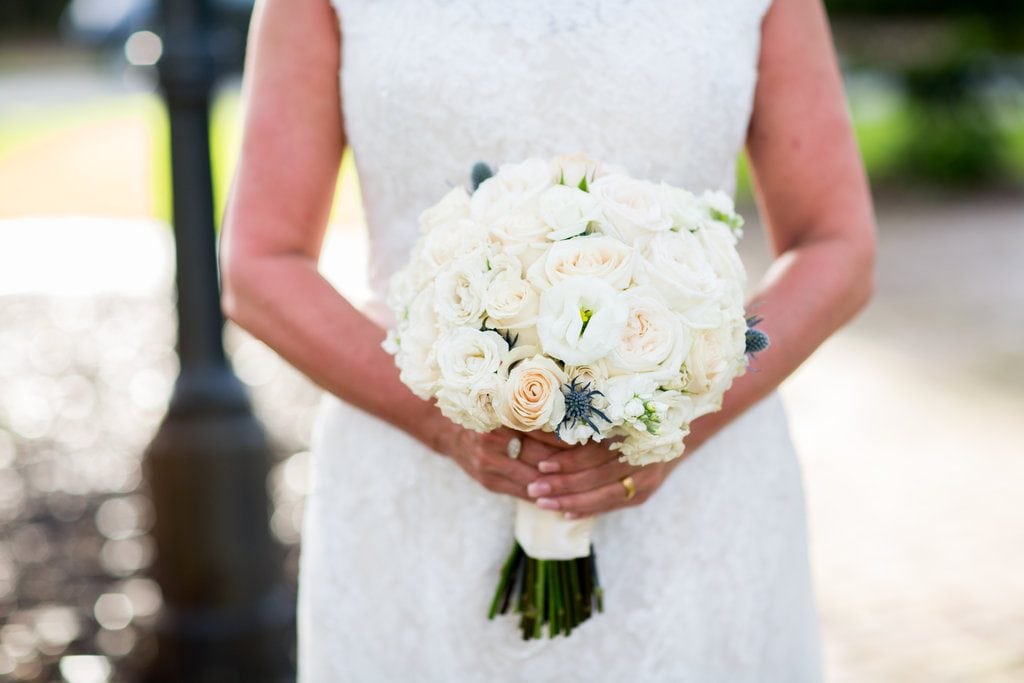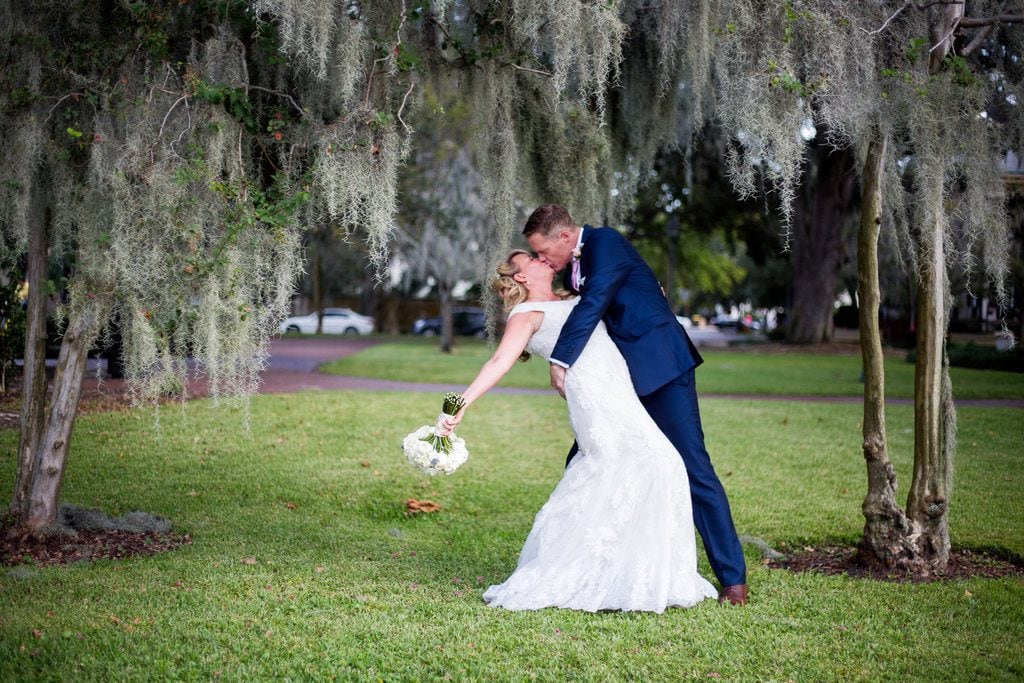 ---
I considered my options and I want a huge party with everyone I know and I want it in Savannah!
Many people want a big wedding and I admire that certainty. If you have the budget and you know lots of people, big parties can be awesome! If this fits your description, I recommending contact one of our favorite full-service wedding planners and consider us for your officiating needs with one of our Ceremony Only Packages.
William & Danielle's 180 person ceremony and reception was planned by Jodi Jackson at Savannah Wedding Dreams and photographed by Geoff Johnson.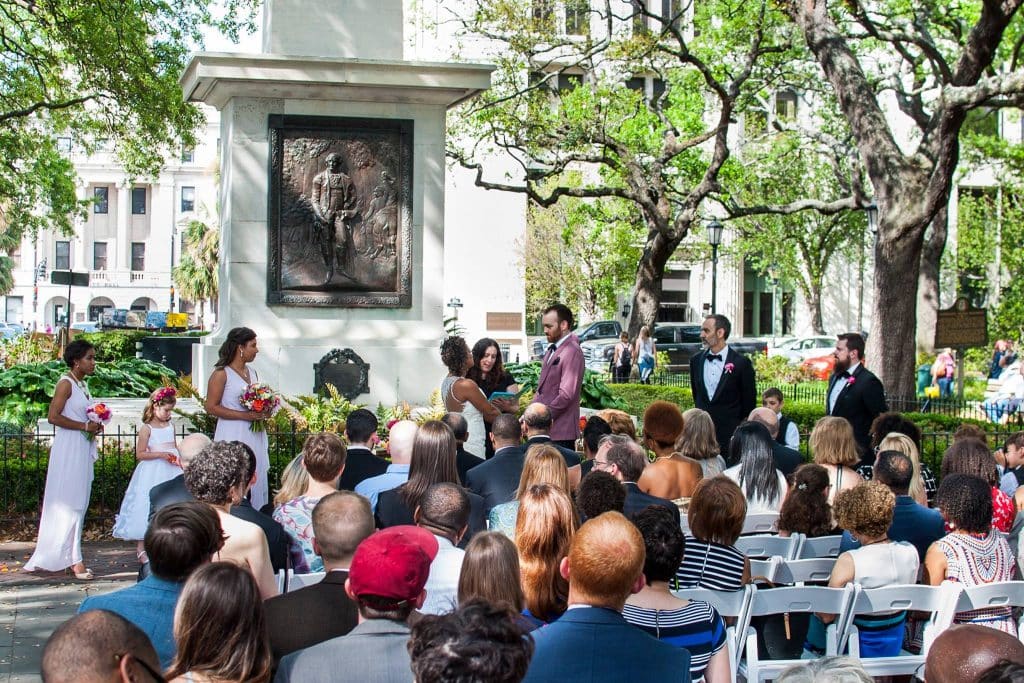 ---
Now that I have made my decision, how much is this going to cost us?
Once you have figured out what kind of wedding fits your needs and desires, you will still need to look at your budget and what works for you. If your budget feels stretched, your next steps are to decide (1) if there are any services you can live without and (2) if your guest count is flexible.
Below are average costs for the various services most people use for their wedding. There are two pages (click on the PDF to scroll). You can also download the PDF here.
Savannah Custom Weddings & Elopements Planning Chart

---
Once you have reviewed the numbers against your vision, and understand what works right for your celebration, let us know how we can help you plan your perfect event!