Hi y'all! I wanted to make you aware of some new and exciting changes to some of my services launching next week.
Introducing The Savannah Cozy Chapel
I have a new, beautiful space to marry people in! Over the last two years, many people have asked me if I could offer a private space to do ceremonies and Signing Services. I am offering that new space to all of you beginning March 28th via the Savannah Cozy Chapel. The chapel, located in the Starland District, is a bright and airy studio with floor to ceiling windows that allow lots of natural sunlight. It also features a private outside balcony and a decorated wedding arch for the perfect background for your ceremony.
I will also be doing Signing Services that take place Monday through Thursday at the chapel as of Monday, March 28th, 2016. The price is also increasing to $75. In addition to the privacy I am able to offer, the good news is that I'll be able to schedule these out further in advance and not just one week before your date. My assistant officiant, Aimee Dostie, will continue to conduct Signing Services on Fridays at Savannah Coffee Roasters for $60.
Savannah Elopement Experience Changes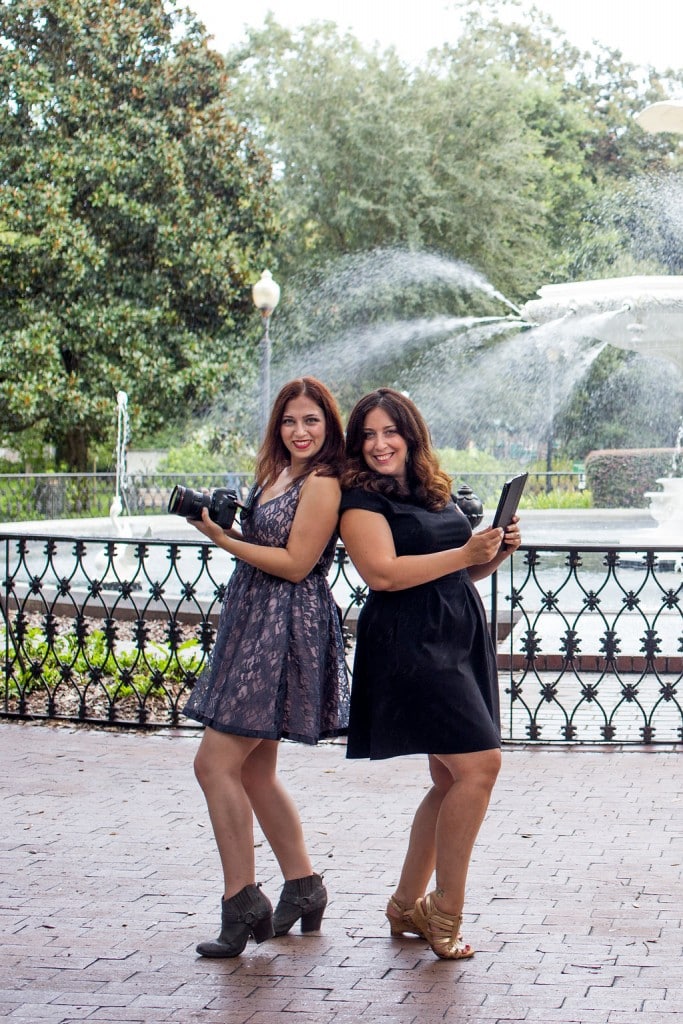 It's hard to believe that it's been almost two years since we launched the Savannah Elopement Experience package. Megan Jones and I have been so busy working with couples, that we haven't had a chance to update our marketing materials with all the amazing pictures we have as well as clarify a few details about what you can and can't offer with the package. We think you'll be pleased with the clearer guidelines as well as opportunities to use the Savannah Elopement Experience package for larger weddings.
In honor of the changes and updated marketing materials, we are going to have a one-day sale on any Savannah Elopement Experience that takes place on Saturday, April 2, 2016. Usually $775, we will be offering it for $625 if you book by March 31st. No other discounts apply. Please contact us if you'd like to schedule your package!
I Oppose Georgia's Proposed Religious Freedom Laws
If you haven't been following the news, you may not know that Georgia's state legislature has passed some laws that promote discrimination against same-sex couples. It is currently on Governor Nathan Deal's desk to be signed or vetoed. Both the NFL and Disney have said that they will not do business here if it is signed into law. Both Captain America: Civil War and Guardians of the Galaxy were filmed in our state making that a huge loss to our economy.
I have never been shy about taking a stand to discrimination and I was happy to meet with WJCL's Arianna Pointdexter to share my views on the topic which is that it will hurt Savannah's local tourism and wedding industry and not protect it. It aired on the 11PM news on March 22nd. The interview took place in the chapel so I am excited for you to see it. I have been recovering from a cold so excuse my scratchy throat, pale demeanor and semi-successful attempt at looking healthy.
… And a New Officiant!
I am regularly turning down 3-5 weddings a week because I am already booked for the same date and time that someone is requesting. Beginning April 1, I have a new officiant starting who will be able to work with more couples. Her name is Buffy Nelson and I'll tell you more about her when she starts. In the meantime, her first wedding is already booked for April 8th and I hope some of you will get to work with her soon.
Thanks so much to everyone who supports the work I do. This weekend, I'll be marrying my 300th couple. I couldn't grow this way without your positive energy and I appreciate it.